Author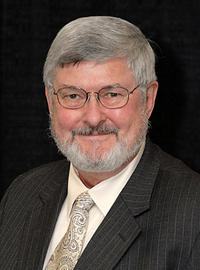 James W. Thelin, Ph.D.
James Thelin is an audiologist who received his education at Rice University and the University of Iowa. He has taught, practiced, and conducted research in audiology for 36 years. He taught resident physicians in otolaryngology and medical students for 18 years at the Universities of Cincinnati and Missouri Schools of Medicine. For the past 18 years, he has taught graduate students in audiology at the University of Tennessee.
He has conducted research on CHARGE syndrome since the early 1980s and was actively involved in the creation of the CHARGE Syndrome Foundation. His initial research on CHARGE focused on hearing loss but has shifted to the factors that affect language acquisition and the development of communication. At present, Dr. Thelin and his collaborators are studying the effects of vestibular anomalies on mobility and communication and the forms and functions used in communication by individuals with multi-sensory deficits.
Books By Author