Publication Bundles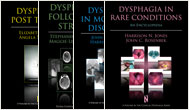 If you work with patients with dysphagia, the books in Plural's Clinical Dysphagia Series are must haves. Guided by editors John C. Rosenbek, PhD, and Harrison Jones, PhD, books in this series go beyond others in the field, focusing on dysphagia in individual conditions.

Order all four published titles: Dysphagia in Rare Conditions, Dysphagia Following Stroke, Dysphagia Post Trauma, and Dysphagia in Movement Disorders and Save 15% when you purchase all four.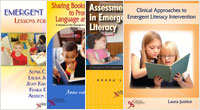 If you're working with young children on literacy, you'll need all four of Plural's books in the Emergent Literacy Series: Emergent Literacy, Assessment in Emergent Literacy, Clinical Approaches to Emergent Literacy Intervention, and Sharing Books and Stories to Promote Literacy. Guided by Series Editor Laura Justice, PhD, these titles are written by authors at the forefront of developing early literacy skills for young children.

Save 15% when you purchase the bundle of all four.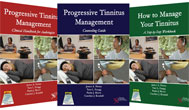 The Progressive Tinnitus Management bundle is for clinicians and patients. The three titles consist of Progressive Tinnitus Management: Clinical Handbook for Audiologists, Progressive Tinnitus Management: Counseling Guide, and How to Manage Your Tinnitus: A Step-by-Step Workbook. Buy all three and save 15%!