Author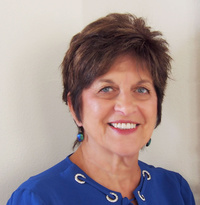 Jean L. Blosser, EdD, CCC-SLP
Jean Blosser, EdD is Vice President for Therapy Programs and Quality at Progressus Therapy. Dr. Jean L. Blosser has been passionate about providing speech-language services to children with communication disabilities since she worked with her first client at Ohio University, where she received her BS in Hearing and Speech Sciences. Her focus on innovative approaches to service delivery was strengthened as she simultaneously worked as a school speech pathologist while completing her MA in Speech Pathology from Kent State University. Early in her career Jean initiated the first speech and hearing program in a district in the Akron area. The experience of starting a program from the ground floor set the tone for her career as an SLP, innovator, writer, and leader in school-based services.
Assuming a faculty position at The University of Akron changed Jean's career path and set the stage for her future clinical, teaching, management, research, and mentoring endeavors. She completed her Ed.D. in Higher Education at The University of Akron in 1986 with a focus on preparing professionals for employment. Throughout her tenure at The University of Akron, she transitioned to roles as Professor, Director of the Speech and Hearing Center, Director of the School of Communication Sciences and Disorders, and Associate Provost. Her teaching, clinical supervision, and research focused on improving service delivery in schools with an emphasis on collaboration with education partners and families. To Jean, collaboration is essential! Throughout her career she has mentored hundreds of aspiring school-based SLPs, encouraging them to be innovative, to coach and to collaborate with their education partners, and to make their services educationally relevant and meaningful to children so they can participate and succeed in their classrooms.
Jean gained national recognition as an author and speaker on issues related to school-based service delivery and program design and management. She has been named Fellow of The American Speech-Language-Hearing Association, The American Council on Education, and The Ohio Speech and Hearing Association. She has authored numerous books, articles, clinical materials, and resources for related services professionals, teachers, and parents including: School Programs in Speech-Language Pathology: Organization and Service Delivery; Pediatric Traumatic Brain Injury: Proactive Interventions; Speech Remediation: A Parents' Guide to Understanding and Helping; Let's Talk and Listen Today: Calendars of Daily Activities for Teaching Talking and Listening Skills; and Let's Organize Today!

She is currently Vice President for Therapy Programs and Quality at Progressus Therapy, a national organization that focuses on reframing the way school based speech-language, occupational, and physical therapy services are provided. In her role, Jean provides the vision and leadership for Progressus' program development and quality initiatives -- all of which are related to fostering change in service delivery practices, striving for functional outcomes, and nurturing and guiding professionals to lead the way to make a difference in students' lives.
Books By Author