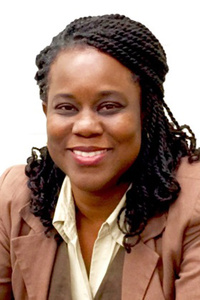 Avril Genene Holt, PhD, is an Associate Professor of Anatomy and Cell Biology at Wayne State University School of Medicine and Research Health Specialist at the John D. Dingell VA Medical Center. Her research in the field of auditory neuroscience has included studies of the anatomy, physiology, neurochemistry and gene expression of the central auditory system. Specifically, she has expertise in deafness related changes in the gene expression and production of neurotransmitters and ion channels in the auditory brainstem. Dr. Holt has expanded her research to include identifying and measuring correlates of tinnitus, including examining neuronal activity, volume, and oxidative stress in central auditory pathways using imaging approaches. Her ultimate goal is to modulate neuronal excitability in an effort to prevent or reverse the maladaptive neuroplasticity frequently observed with conditions such as hearing loss and tinnitus.
---
Books by Avril Genene Holt
380 pages, B&W, Hardcover, 7" x 10"