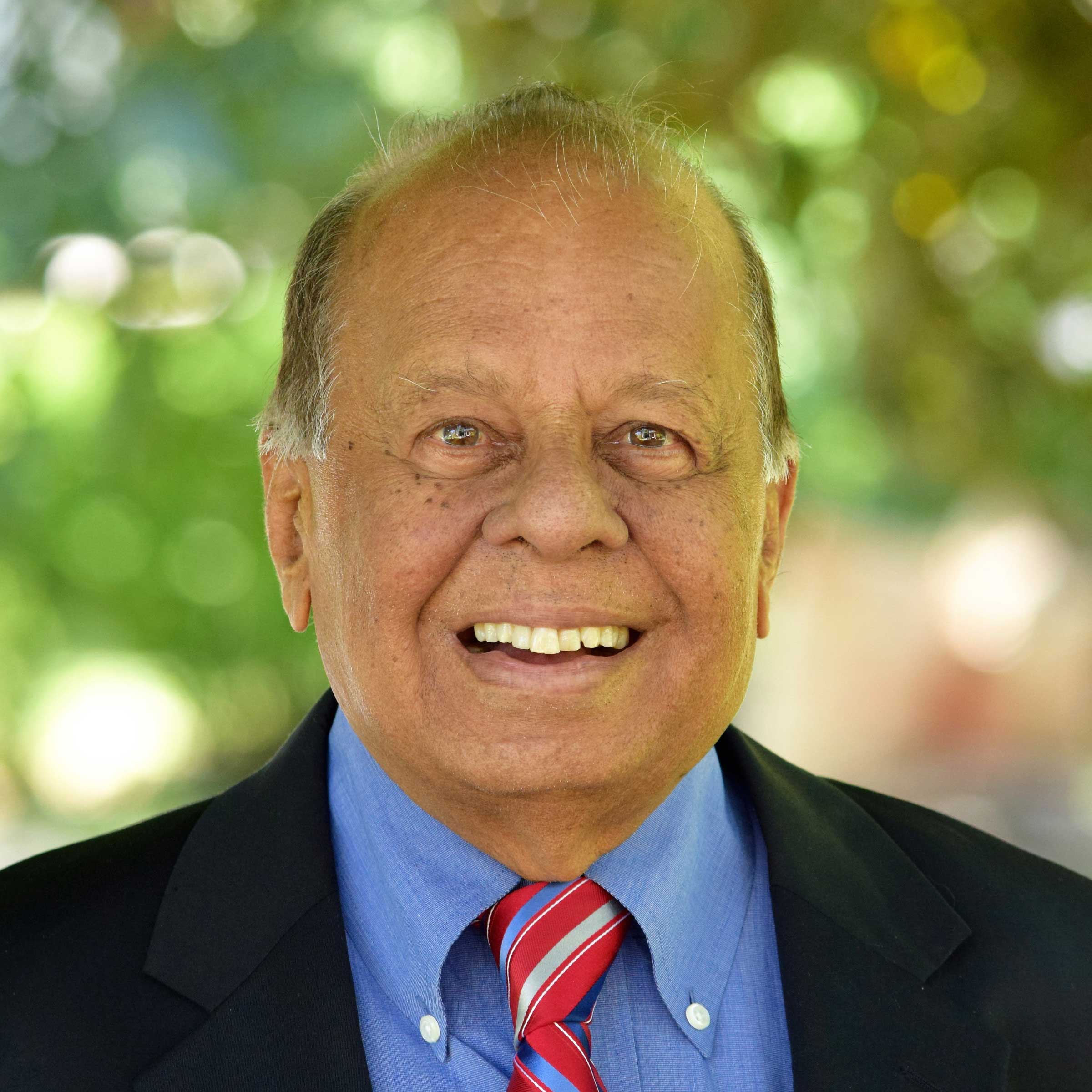 Hosakere K. Chandrasekhar, MD did his medical school and residency in South India, and his postgraduate work in ENT in England. He taught ENT and Anatomy in Bangalore until moving to the US in 1969. He did a rotating internship in DC and then residency in Otolaryngology at NYU Medical Center with John Daly, MD as Chair. He stayed on at NYU as Associate Professor. With him at the helm, the NYU temporal bone laboratory was developed into one of the pre-eminent laboratories in the country, and its specimens are catalogued in the National Temporal Bone Registry. He published the landmark papers on temporal bone findings in rubella, and, 20 years later, in HIV disease. He has taught an instructional course at the American Academy of Otolaryngology-Head and Neck Surgery Foundation Annual Meeting on temporal bone histology and histopathology for over 2 decades straight. He received the Jerome Goldstein Public Service Award from the AAO-HNSF.
Dr. Chandrasekhar has been a leader in the Indian-American community since his arrival in the US in 1969. He founded his native language organization, Kannada Koota of New York, in 1971 and it is still going strong today. He was instrumental in establishing the Hindu Temple Society of New York with its beautiful temple in Flushing, Queens. He was president of the Federation of Indian Associations. He served as Ethnic Advisor for Indian Affairs under New York City Mayors Koch and Dinkins, and New York State Governor Cuomo, and was honored as so by NYC's Mayor Bloomberg. His strong interest in the arts led him to perform and direct dramas in Kannada throughout the US and host extraordinary music chamber concerts in his home and in conjunction with the Carnatic Music Society of North America. He sought means for brotherhood and promotion of younger physicians with his longstanding work for the Karnataka State Medical and Dental Alumni Association.
It was Dr. Chandrasekhar's drive that led to the placement of the statue of Mahatma Gandhi in New York's Union Square Park. He has received the Hind Rattan Award, the highest honor that India confers to her children living outside the country. Dr. Chandrasekhar is a published author of historical fiction, with his most recent Kannada language book, The Hedge, being converted into a play. His literary area of particular interest is the time of Gandhi and Indian independence.
He is married to Dr. Sree Devi Chandrasekhar, who is a board-certified Pediatrician, Internist, and Family Physician. They have 3 daughters, an otolaryngologist and two lawyers, 3 sons-in-law, and 10 grandchildren.
---
Books by Hosakere K. Chandrasekar