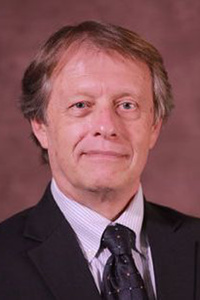 James W. Hall III, PhD, is an internationally recognized audiologist with 40 years of clinical, teaching, research, and administrative experience. He received a bachelor's degree in biology from American International College, a master's degree in speech pathology from Northwestern University, and his PhD in audiology from Baylor College of Medicine under the direction of James Jerger.
During his career, Dr. Hall has held clinical and academic audiology positions at major medical centers. He is the recipient of numerous professional awards, including the American Academy of Audiology Career Development Award and the AAA Presidential Award. Dr. Hall now holds academic appointments as professor (part-time) at Salus University and the University of Hawaii, numerous adjunct and visiting professor positions, and also Extraordinary Professor at the University of Pretoria in South Africa. He's also president of James W. Hall III Audiology Consulting LLC.
Dr. Hall's major clinical, research, and teaching interests are clinical electrophysiology, auditory processing disorders, tinnitus, hyperacusis, and audiology applications of tele-health. He is available for instruction of Doctor of Audiology students, continuing education of audiologists and physicians, consultation regarding audiology services and procedures, and service as an expert witness. Dr. Hall is the author of over 150 peer-reviewed journal articles, monographs, or book chapters, and nine textbooks including the 2014 Introduction to Audiology Today and the 2015 Handbook of Auditory Evoked Responses.
---
Books by James W. Hall, III