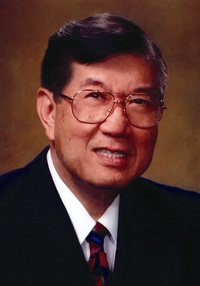 Dr. K. J. Lee is one of the leading Ear, Nose, and Throat practitioners in the country and in the world and a leading advocate of health care reform.
Dr. Lee is heavily involved in furthering his field, whether through improved technology, authorship, or nonprofit foundations. He designs surgical instruments for pituitary and ear surgeries. He is an acclaimed lecturer and author on scientific, medical, and health policy topics, and one of his numerous books, Essential Otolaryngology, is considered one of the leading texts in the ENT field in the world translated into many languages. He is also an authority on electronic medical records and serves on the editorial boards of international and national medical journals. He is past president of the American Academy of Otolaryngology-Head & Neck Surgery and former president of the medical staff and chairman of the medical board at the Hospital of St. Raphael in New Haven.
.
Dr. Lee has done much to advocate health care reform on the national stage. His numerous lectures on health care policy have done much to raise awareness about the problems with the current state of health care in this country. His work includes the sponsorship of a Bipartisan Presidential Healthcare Solution Summit in 2000 and 2004 and serving as a past vice-chair of a federally funded HMO.
---
Books by K.J. Lee