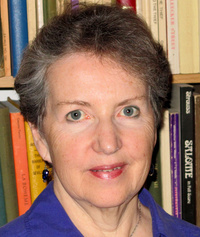 Marina Gilman holds an MM in Vocal Performance (Ithaca College) and an MA in Communication Disorders (Northwestern University). She is a singing voice teacher, performer, Guild Certified Feldenkrais® Practitioner, and licensed speech pathologist with specialization in the singing voice. In addition to serving as head of the Vocal Coaching Program at Cornell University, Adjunct Professor of Voice at Syracuse University, and Adjunct Professor of Voice and Speech at the DePaul University Theater School, she has maintained a private voice studio for over 35 years. Ms. Gilman also taught at The School at Steppenwolf Theater Company summer program.
Since earning her degree in communication disorders in 1997, Ms. Gilman has worked as a speech-language pathologist with specialization in the performing voice at the University of Chicago Voice Center, the Loyola Voice Institute at Loyola University School of Medicine, and the Bastian Voice Institute in Chicago. She is currently part of the interdisciplinary team at the Emory Voice Center, Department of Otolaryngology in Atlanta Georgia.
Marina Gilman's performing career includes recitals as well as leading operatic roles. More recently, Ms. Gilman has been presenting workshops and paper presentations at professional conferences. In addition, she presents workshops for actors and singers in professional theater and opera companies.
---
Books by Marina Gilman