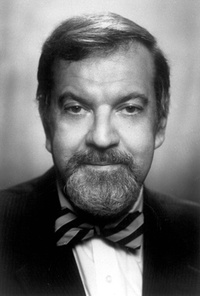 Dr. Maurice H. Miller (PhD, Columbia University, 1956) is Professor Emeritus of Audiology and Speech Language Pathology at the Steinhardt School of Education of New York University. He was voted Professor of the Year at NYU and is the recipient of the Career Award from the American Academy of Audiology (AAA) in 1996, the largest organization of audiologists in the world.
He continues to teach at NYU as Adjunct Professor. He is a fellow of the American Speech-Language Hearing Association (ASHA) and a founding member of the AAA. He established the Occupational Hearing Conservation programs for the New York Times, con Edison of NY, the Wall Street Journal, Brooklyn Union Gas, and the Schering Plough Pharmaceutical Company. He continues to serve Con Edison and Schering Plough as an Occupational Hearing Conservation Consultant.
He has authored over 200 articles in the peer-reviewed literature, four texts, and textbook chapters. He continues to serve actively as forensic and industrial-occupational audiologic consultant.
Areas of special interest in addition to occupational hearing conservation include Meniere's disease (guest edited January 2006 issue on the subject for J. of the AAA), idiopathic sudden sensorineural hearing loss, and diagnosis and management of persons with severe, chronic, intractable tinnitus. He served on the 5 person ASHA committee responsible for allowing audiologists to dispense hearing aids for the first time in the history of the profession, which changed the face of Audiology forever.
---
Books by Maurice H. Miller