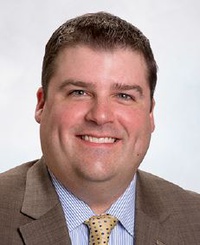 Thomas L. Carroll, MD is a surgeon at Brigham and Women's Hospital (BWH) specializing in laryngology. He is an Assistant Professor of Otolaryngology at Harvard Medical School. Since 2014 he has served as the director of the BWH Voice Program, which provides diagnoses and innovative therapies for patients with voice, swallowing and airway disorders. He is a member of the Triological Society and an active Fellow in the American Laryngological Association.
Dr. Carroll is a graduate of Oberlin College with a degree in Music and remains an active ensemble singer. He received his medical degree from Wright State University School of Medicine and completed a residency in Otolaryngology at the University of Colorado Denver and Health Sciences Center. Dr. Carroll completed a fellowship in laryngology and care of the professional voice at the University of Pittsburgh Medical Center Voice Center.
His clinical interests include care of the professional voice (singing and speaking), early glottic cancer with an emphasis on voice preservation, Laryngopharyngeal reflux and related disorders such as chronic cough, vocal cord paralysis/paresis and office based laryngeal surgery including vocal fold augmentation for both diagnostic and therapeutic purposes and photoangiolytic (KTP) laser therapy.
---
Books by Thomas L. Carroll