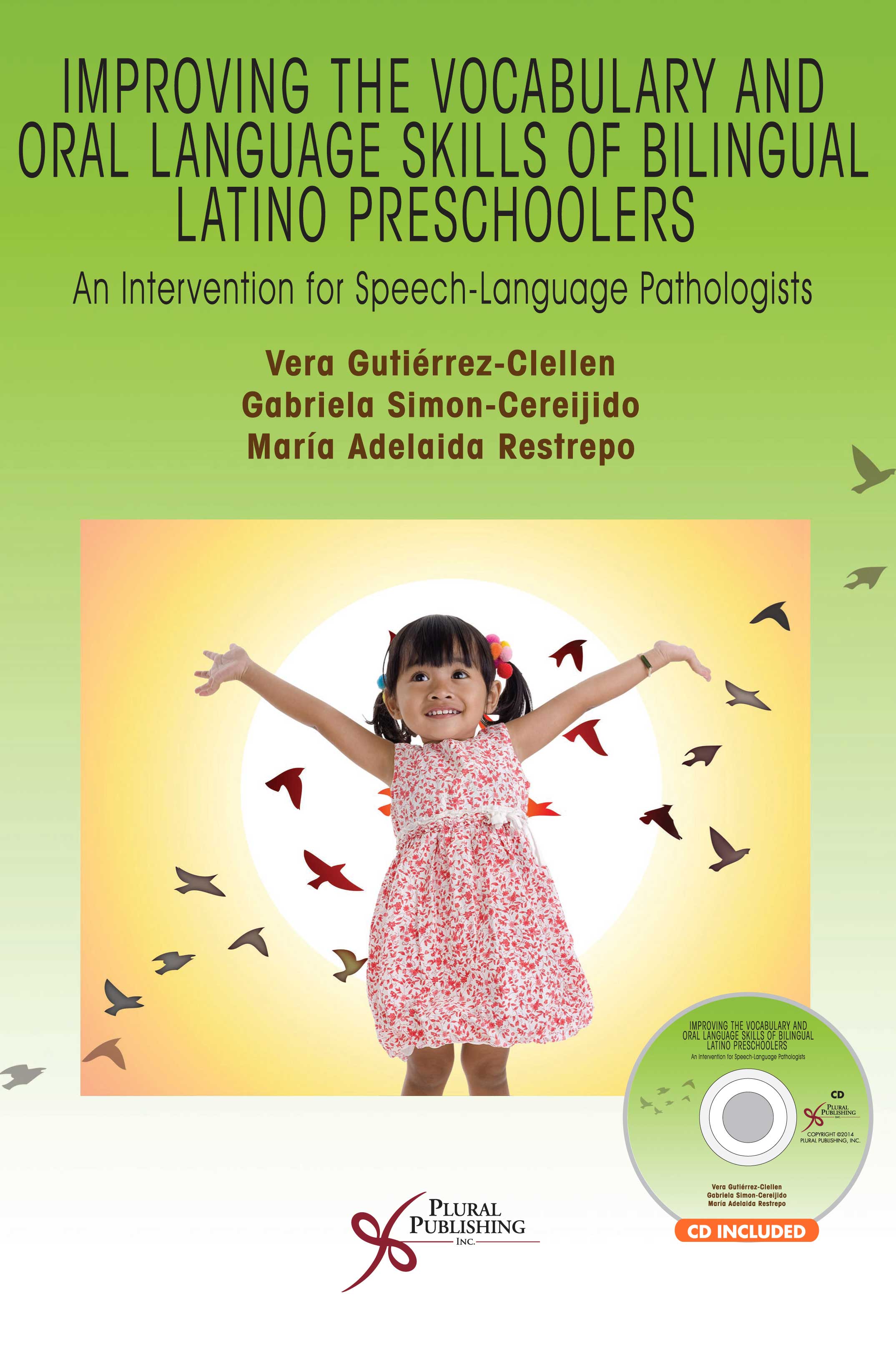 Improving the Vocabulary and Oral Language Skills of Bilingual Latino Preschoolers: An Intervention for Speech-Language Pathologists
First Edition
Vera Gutierrez-Clellen, Gabriela Simon-Cereijido, M. Adelaida Restrepo
Details: 136 pages, B&W, Spiral Bound + CD, 8.5 x 11"
ISBN13: 978-1-59756-519-6
© 2014 | Available
Purchase Print Book
Price: $74.95
Improving the Vocabulary and Oral Language Skills of Bilingual Latino Preschoolers: An Intervention for Speech-Language Pathologists, is a unique resource that offers a comprehensive vocabulary and oral language intervention program for Spanish-speaking preschool children with language disorders. The program can be used by both bilingual and monolingual speech-language pathologists working in collaboration with bilingual teachers or assistants. The manual contains lessons that correspond to preschool-level books that are commercially available in both Spanish and English, and the lessons are presented in both languages.
The accompanying CD will help both instructors implementing the program and preparing lessons, as well as students studying the English vocabulary words they encounter throughout this intensive program. This supplemental material contains review slides and color pictures with correlating vocabulary definitions in both English and Spanish- from Chapter 7, "The VOLAR Lessons"- which can easily be printed out.
The program is a nine-week intervention; each week has four lessons based on bilingual fiction and nonfiction preschool books with target vocabulary words each week. The intervention uses manipulative objects to help children experience each new word and play activities to stimulate language expression. Additionally, there are lessons every two weeks that review the vocabulary and the oral language activities practiced in the previous weeks.
VOLAR has been evaluated and follows rigorous evidence-based practice guidelines. With this much-needed manual, clinicians will be equipped to provide effective intervention.
Foreword
Acknowledgments
CHAPTER 1. Introduction
CHAPTER 2. The Language of Intervention
CHAPTER 3. The Context of the Intervention
CHAPTER 4. The Vocabulary Intervention
CHAPTER 5. The Oral Language Intervention
CHAPTER 6. What is the VOLAR Intervention like?
CHAPTER 7. VOLAR lessons
CHAPTER 8. The Training and Coaching of the VOLAR Interventionist
Index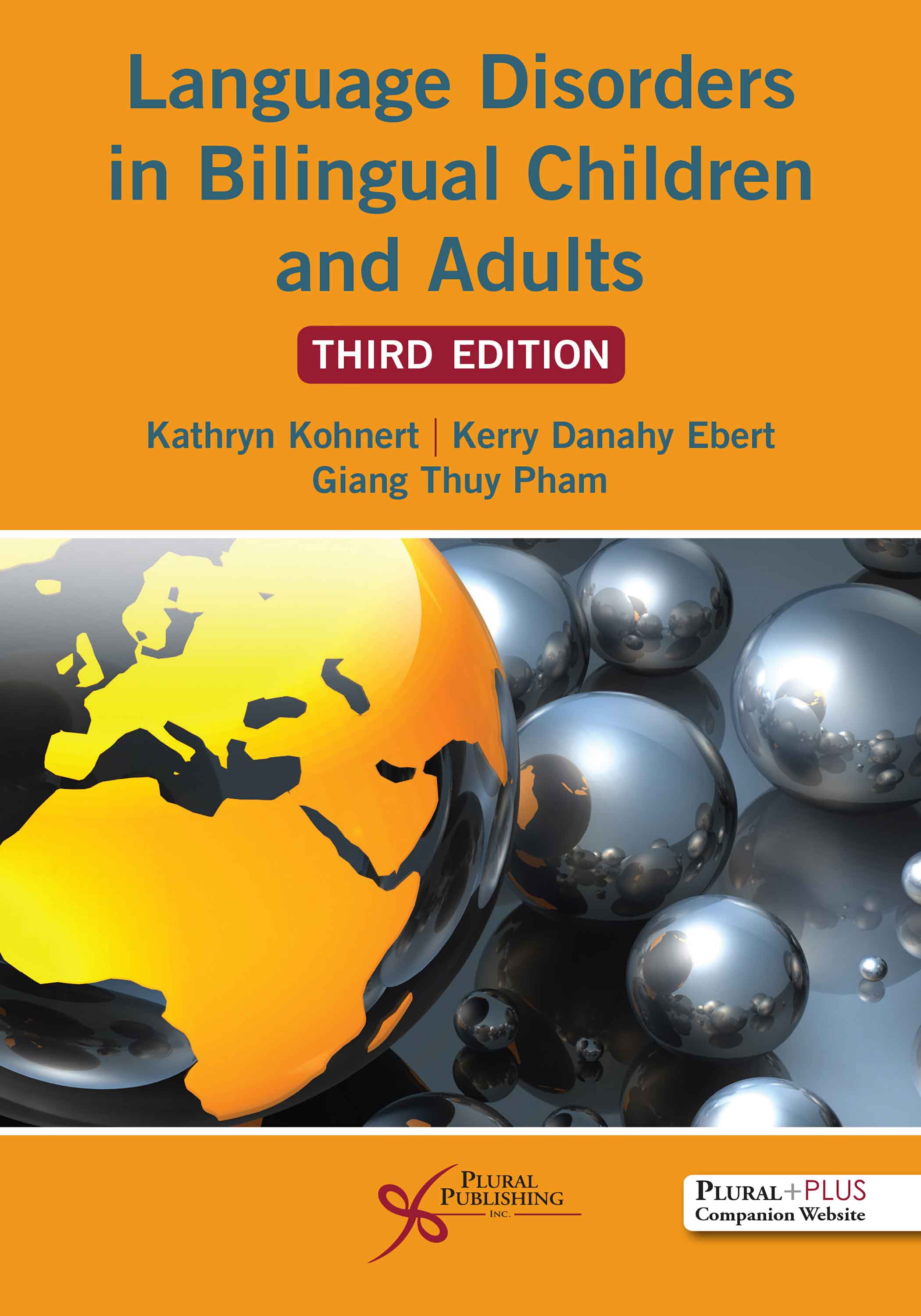 Third Edition
Kathryn Kohnert, Kerry Danahy Ebert, Giang Thuy Pham
Details: 375 pages, B&W, Softcover, 6" x 9"
ISBN13: 978-1-63550-189-6
© 2022 | Available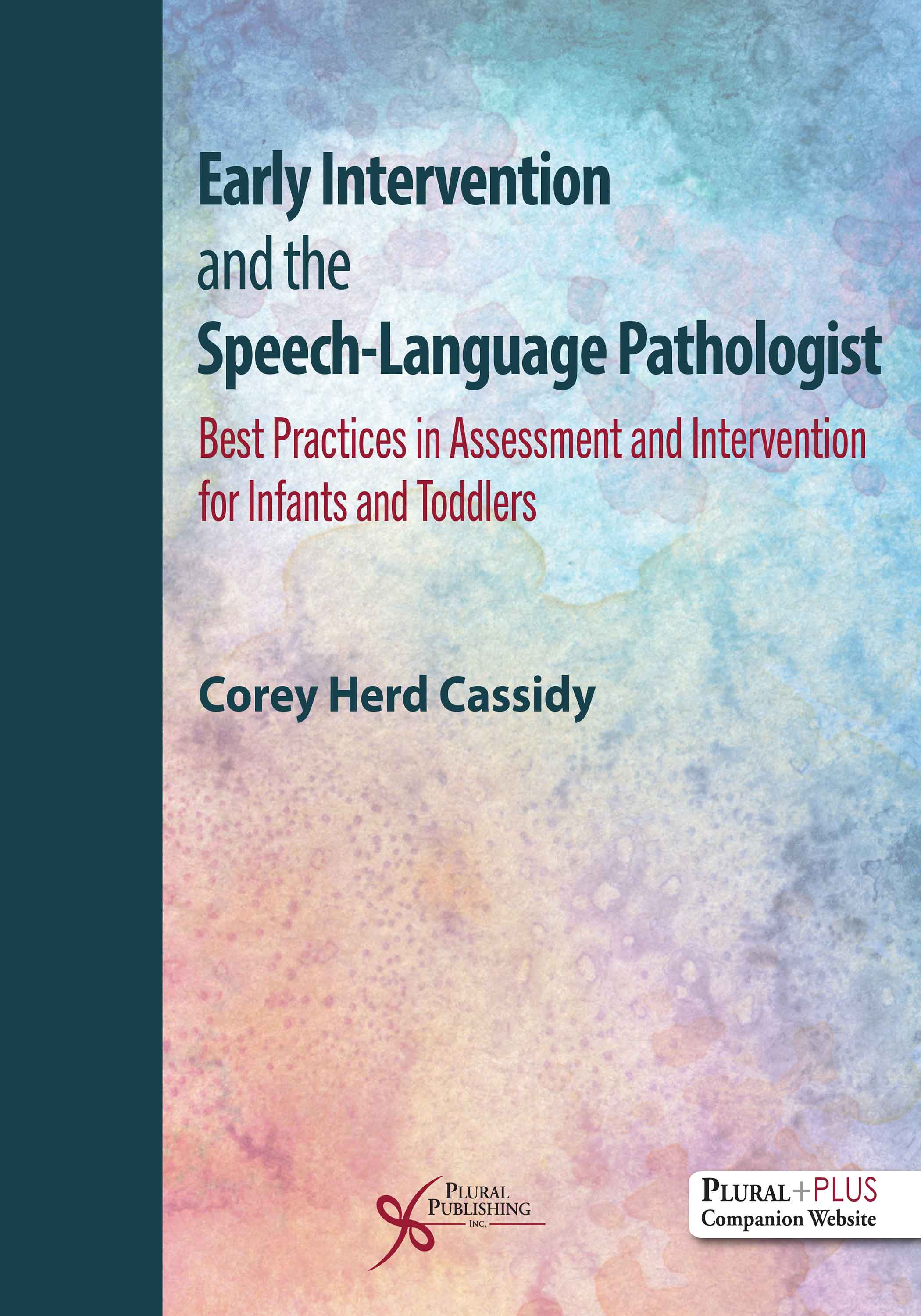 First Edition
Corey Herd Cassidy
Details: 350 pages, B&W, Softcover, 7" x 10"
ISBN13: 978-1-63550-660-0
© 2025 | Coming Soon
Release Date: 02/01/2024