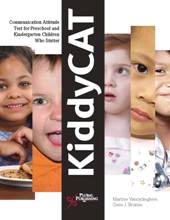 KiddyCAT Communication Attitude Test for Preschool and Kindergarten Children Who Stutter
First Edition
Martine Vanryckeghem, Gene J. Brutten
Details: 28 pages, B&W, Softcover, 8.5" x 11"
ISBN13: 978-1-59756-117-4
© 2007 | Available
Purchase Print Book
Price: $89.95
The KiddyCAT is a companion test to the Behavior Assessment Battery designed for use with children under the age of six. It enables effective assessment of the speech-associated attitude of preschool and kindergarten children. The instructions and the test items are specifically formulated at the linguistic level of this age group. The KiddyCAT is accompanied by a resource manual, a quick-access scoring key, and the methodology for data interpretation.
To replenish your supply of KiddyCAT forms, visit the KiddyCAT Reorder Set page.
Reviews
"The KiddyCAT was designed for use with children between 3 and 6 years of age ... Even at this young age ... children who stutter revealed significantly poorer speech-associated attitude than [their] ... fluent peers."
—Oliver Bloodstein and Nan Bernstein Ratner, A Handbook on Stuttering (2008)
"...it is important that young children's feelings and reactions to their own stuttering and their general sense of well-being are addressed. To this end, the development of the KiddyCat is a welcome clinical tool, given the paucity of standardised evaluations of this nature for very young children who stutter. The KiddyCat is an easy-to-administer test that has been specifically design by speech pathologists to assess the speech-associated attitudes of very young children. The development of the took took into consideration Brutten's (1984) Communication Attitude Test (CAT) for children and the practical and linguistic limitations for use with children younger than six years."
—Elizabeth A. Cardell, BSpThy, MSpPath, LCST(London), PhD; MSPA, CPSP, International Journal of Disability, Development and Education (2010)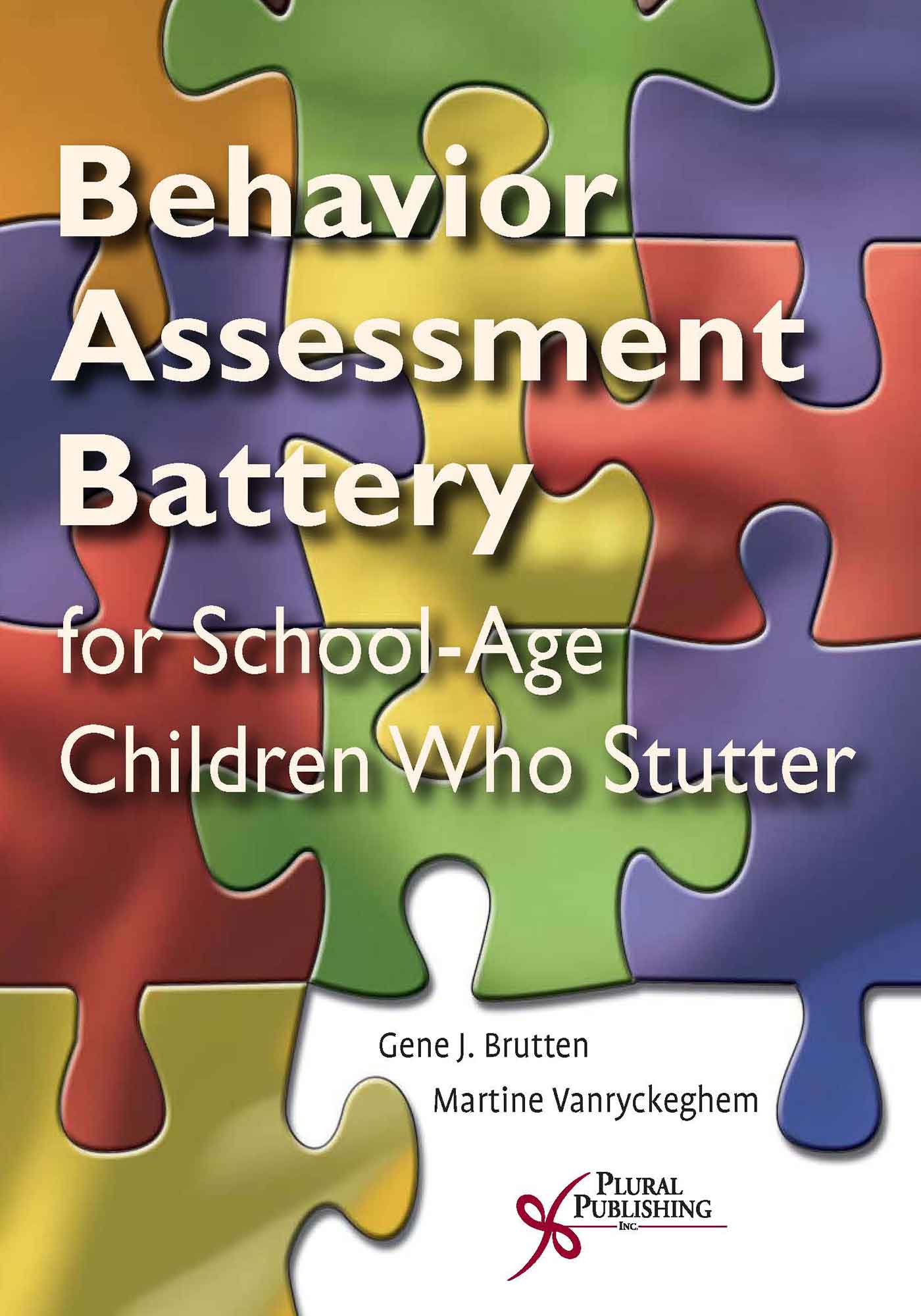 First Edition
Gene J. Brutten, Martine Vanryckeghem
Details: Boxed Set, B&W, 8.5" x 11" - Includes Test Manual, Speech Situation Checklists, Behavior Checklist, Communication Attitude Test, Test Forms, Norm Sheet, and Scoring Key
ISBN13: 978-1-59756-114-3
© 2007 | Available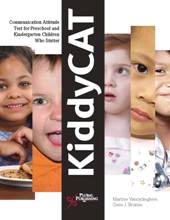 First Edition
Martine Vanryckeghem, Gene J. Brutten
Details: 50 pages, B&W, Pad, 8.5" x 11"
ISBN13: 978-1-59756-124-2
© 2007 | Available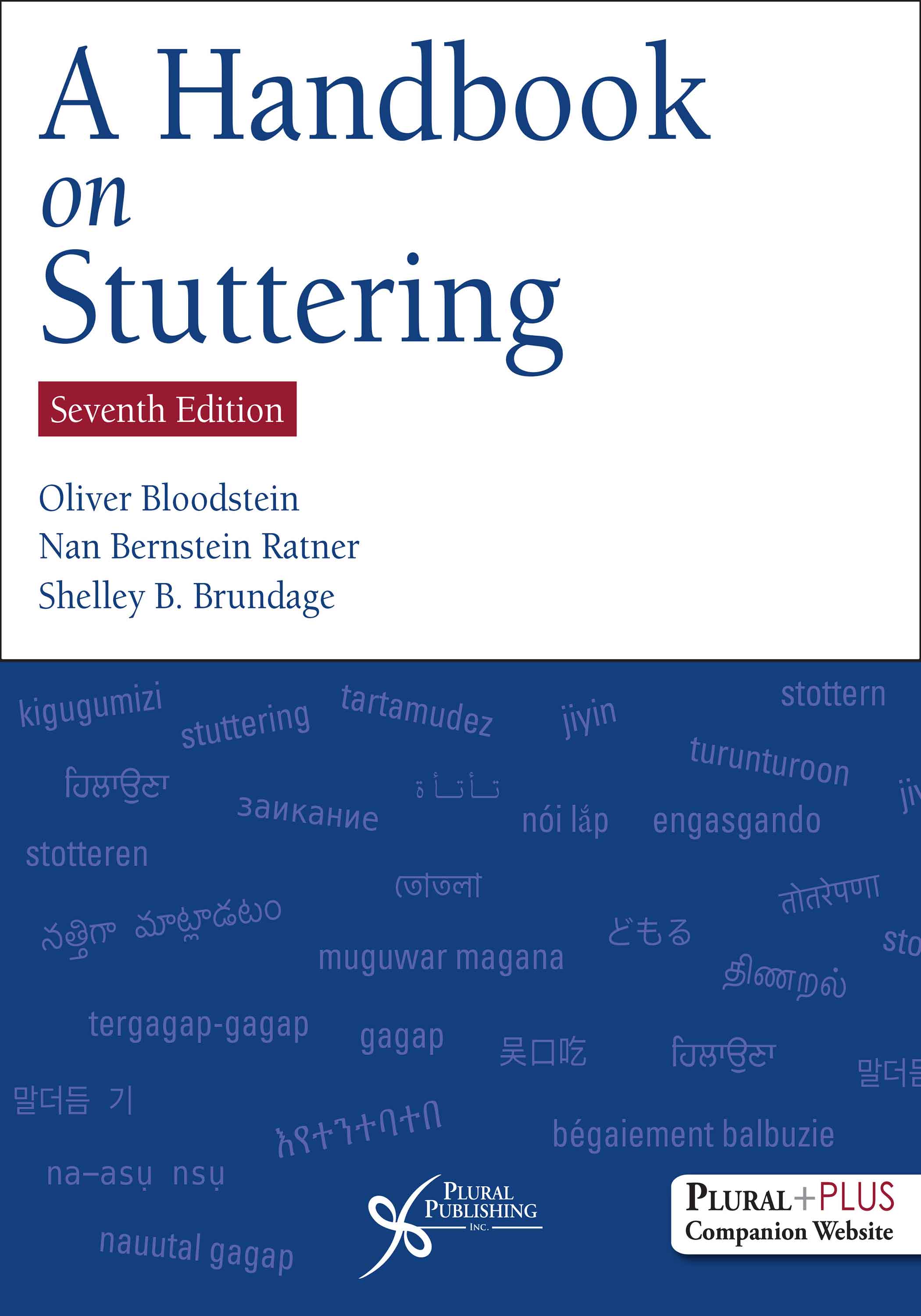 Seventh Edition
Oliver Bloodstein, Nan Bernstein Ratner, Shelley B. Brundage
Details: 581 pages, B&W, Hardcover, 8.5" x 11"
ISBN13: 978-1-63550-317-3
© 2021 | Available