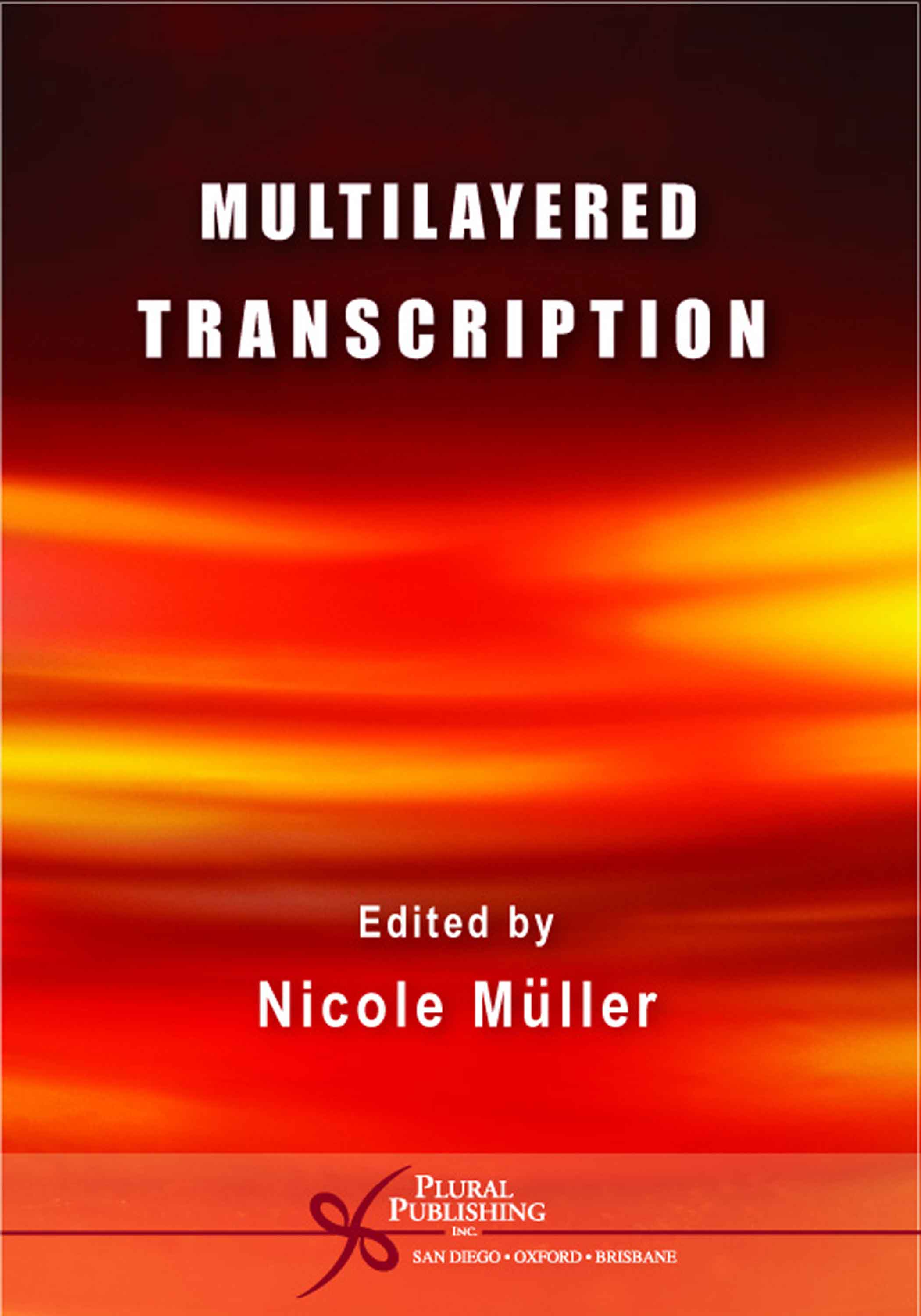 Multi-Layered Transcription
First Edition
Nicole Müller
Details: 184 pages, B&W, Softcover, 7" x 10"
ISBN13: 978-1-59756-024-5
© 2006 | Available
For Instructors
Purchase Print Book
Price: $89.95
Designed as a complete course for undergraduate and graduate students of speech-language pathology and linguistics
Features worked examples with each chapter
Includes appendices giving all the symbols and transcription conventions utilized.

This book is designed as a course in the phonetic transcription of normal and disordered speech. What differentiates this book from existing approaches to phonetic transcription and conversational analysis is that it concentrates on linking together layers of detail to result in a complete record for the entire range of transcribable behaviors. Müller's book represents the first attempt to amalgamate differing methods to give phoneticians and clinicians a transcriptional tool kit, thus allowing them to generate a rich description of their data.
This approach results in a variety of layers of transcription, all or some of which are available to the clinician or researcher faced with the task of transcribing speech. The layers include a base, orthographic layer; segmental and suprasegmental phonetic layers; a gaze and gesture layer; a layer for marking aspects of discourse (e.g., overlap); and finally, a layer for highlighting behaviors of specific clinical interest (e.g., stuttering behavior). This book clearly lays out the various layers of transcription in this approach, illustrating them with normal and clinical data as well as exercises for the reader. Each chapter in the book addresses a different layer of transcription, with a final chapter illustrating how to bring the layers together. Worked examples accompany each chapter, and appendices provide a quick reference to symbols and transcription conventions.
Clinicians who need to transcribe speech samples for diagnosing disorders, planning treatment, and measuring treatment efficacy milestones will value that added precision available from use of the upgraded transcription techniques elucidated in this book.
Review
"This book provides an incredibly detailed overview of how to analyse all levels in an interaction. It helps to pull together the familiar and the less familiar for transcription. It supplies clear descriptions and transcribing conventions and has an add-on section to the International Phonetic Alphabet with symbols for disordered speech...[Provides] a lot of useful techniques for helping answer the 'What are they Doing?' factor. The user can select part of the processes described to help focus on details they are interested in. This makes it useful to all users, from students to experienced clinicians."
—Speech and Language Therapy in Practice, UK
Preface
Introduction.
What is Transcription and Why Should We Do It?
Nicole Müller and Jack Damico
Orthographic Transcription.
Jackie Guendouzi and Nicole Müller
Transcribing at the Segmental Level.
Martin J. Ball
Transcribing at the Suprasegmental Level.
Joan Rahilly
Transcribing at the Discourse Level.
Nicole Müller and Jackie Guendouzi
Transcribing Gaze and Gesture.
Jack Damico and Nina Simmons-Mackie
Transcribing Clinical Behaviors.
John Tetnowski and Thomas Franklin
Putting the Tool Kit Together.
Nicole Müller and Martin J. Ball
Appendices: Charts of Symbols.
References.
Index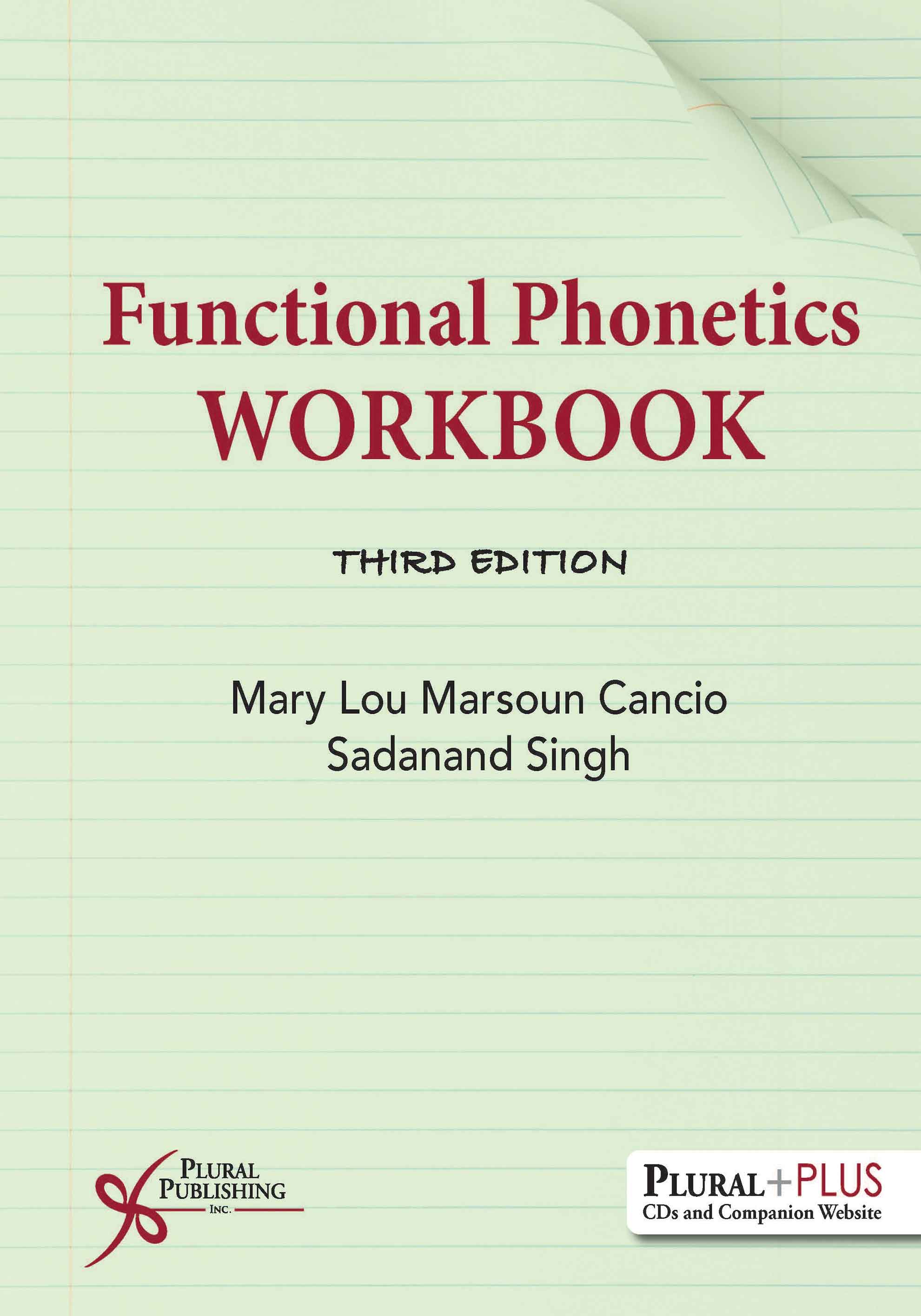 Third Edition
Mary Lou Marsoun Cancio, Sadanand Singh
Details: 341 pages, B&W, Spiral Bound, 8.5" x 11"
ISBN13: 978-1-63550-005-9
© 2020 | Available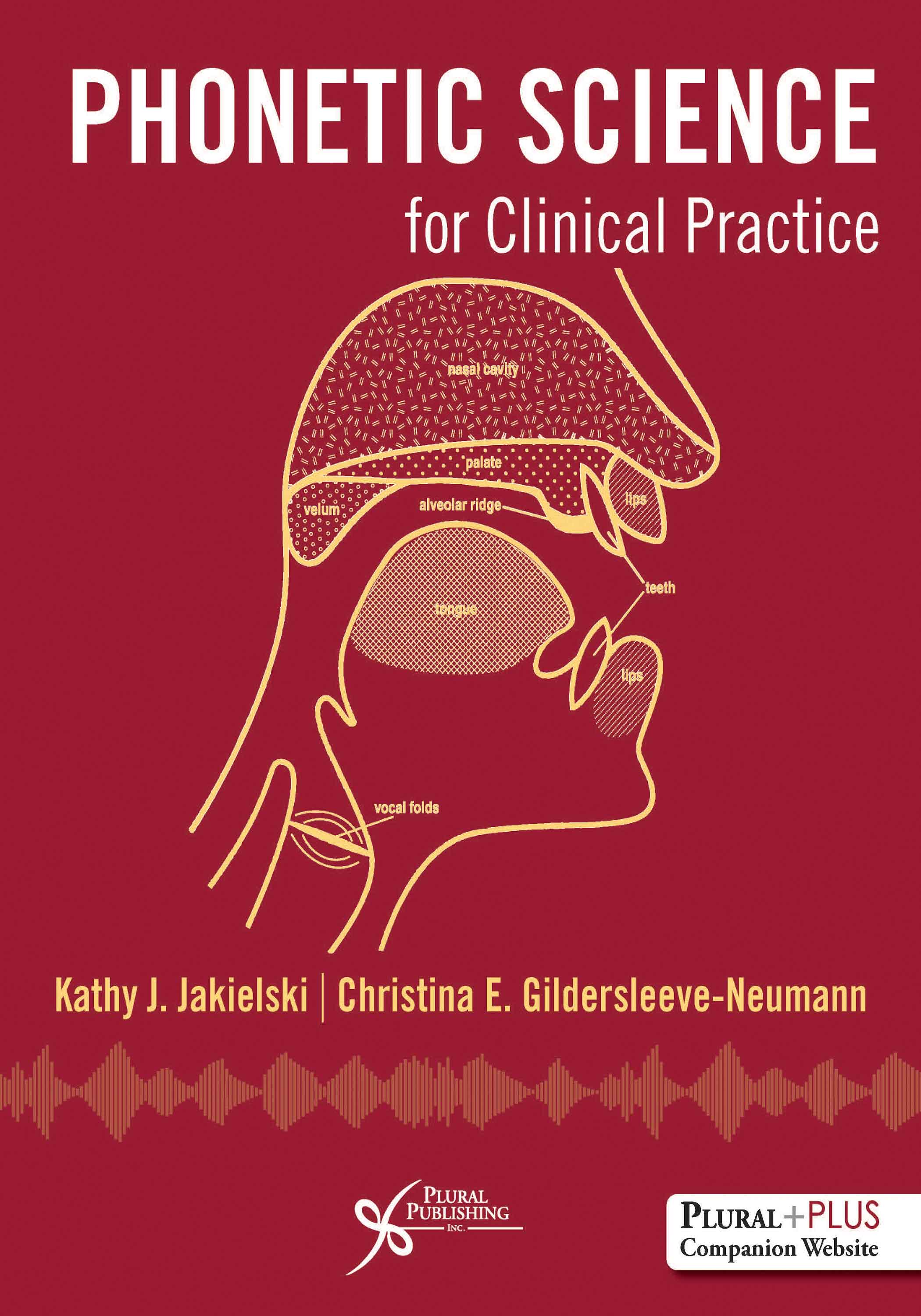 First Edition
Kathy J. Jakielski, Christina Gildersleeve-Neumann
Details: 330 pages, 2-Color, Hardcover, 8.5" x 11"
ISBN13: 978-1-59756-731-2
© 2018 | Available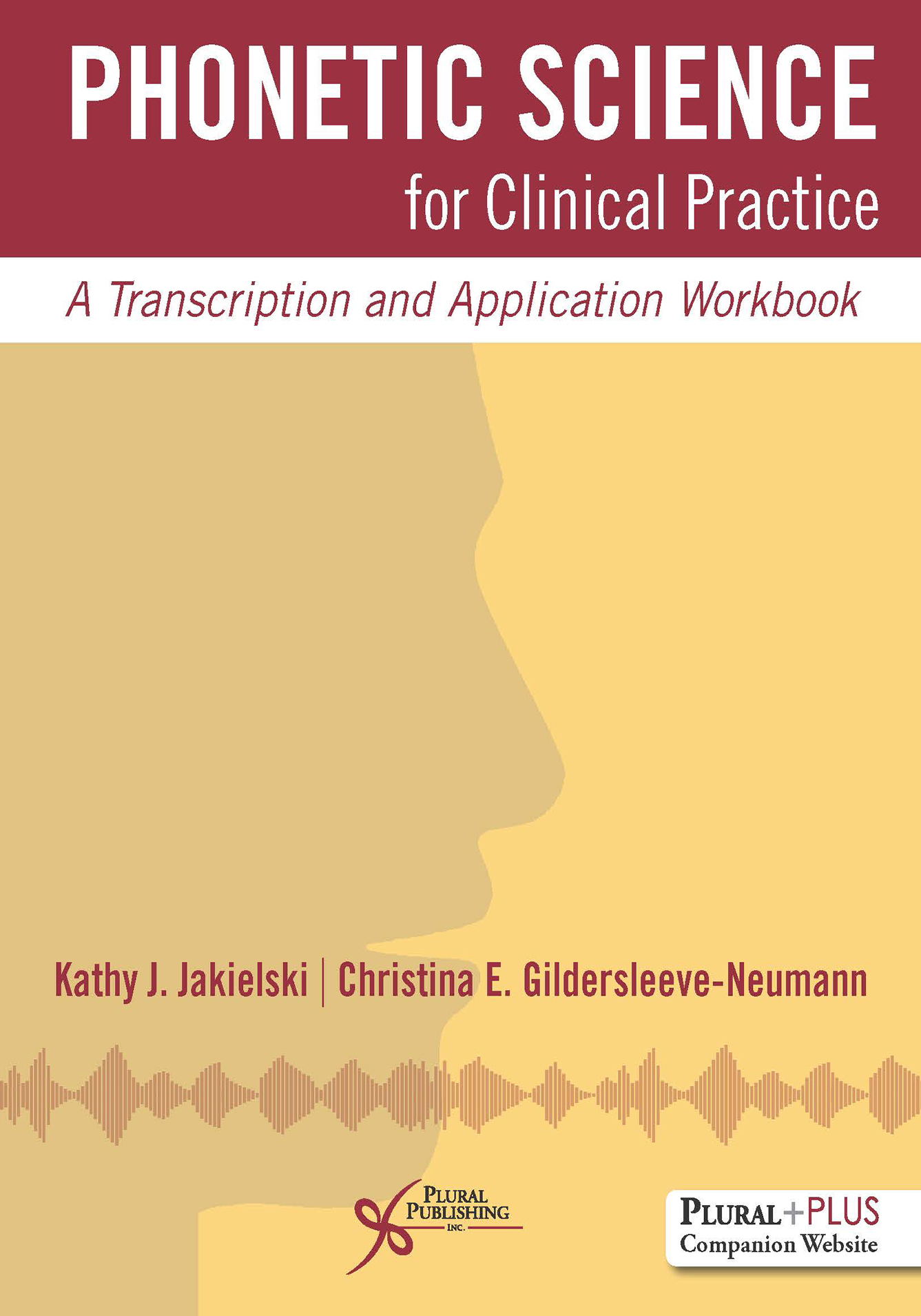 First Edition
Kathy J. Jakielski, Christina Gildersleeve-Neumann
Details: 378 pages, 2-Color, Spiral Bound, 8.5" x 11"
ISBN13: 978-1-59756-732-9
© 2018 | Available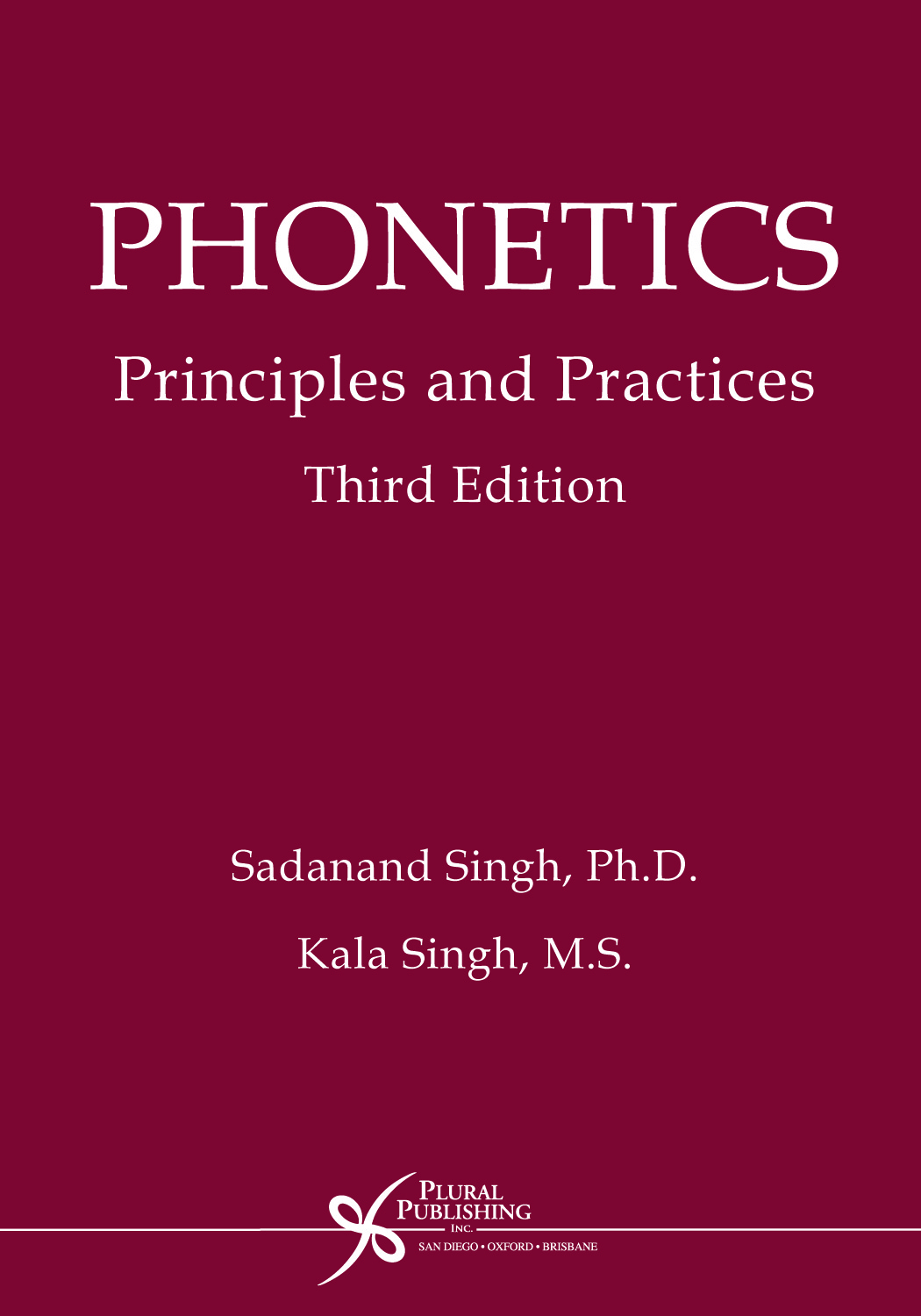 Third Edition
Sadanand Singh
Details: 255 pages, B&W, Softcover, 7" x 10"
ISBN13: 978-1-59756-020-7
© 2006 | Available