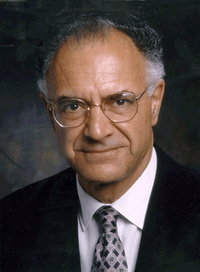 Dr. Sciubba has served as a full Professor in the Departments of Otolaryngology-Head and Neck Surgery, Pathology and Dermatology at the Johns Hopkins School of Medicine. He has over thirty-five years of experience with oral and head and neck cancer patients as a clinician and has published extensively in the areas of oral cancer, oral and salivary gland diseases, and jawbone pathology. He is currently in part-time private practice in Oral Medicine and Oral Pathology in the Baltimore community and is an active consultant at the Milton J. Dance Head and Neck Cancer Center located at the Greater Baltimore Medical Center, where a very active program exists in the comprehensive management and rehabilitation of oral and head and neck cancer patients.
Dr. Sciubba has extensive experience in the diagnosis and management of a broad scope of oral, jawbone, and salivary diseases. He remains active as an editor, associate editor, and reviewer of several journals including Oral Oncology, the Compendium of Continuing Dental Education, the Journal of Dental Research / Critical Reviews in Oral Biology and Medicine and Grand Rounds in Oral and Systemic Medicine. He is an active reviewer for many journals, some of which include Oral Diseases, Head and Neck, Archives of Otolaryngology, Laryngoscope, International Journal of Oral and Maxillofacial Surgery and Journal of Oral and Maxillofacial Surgery. He served as the Oral Pathology editor of "Triple O" for six years, and was Associate Editor of the Journal of Oral Pathology and Medicine for thirteen years.
He has authored or co-authored several books and over 200 peer reviewed papers, abstracts, and chapters, and has lectured extensively throughout the US, Central America, Europe, and Asia.
Dr. Sciubba is presently Vice President of Support for People with Oral and Head and Neck Cancer (SPOHNC) and was instrumental in the founding of this organization in 1991.
---
Books by James Sciubba