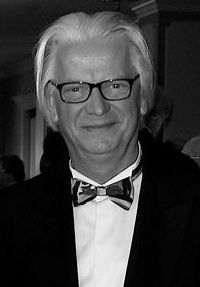 Krzysztof Izdebski, PhD
Dr. Krzysztof Izdebski, a founder and Chairman of Pacific Voice and Speech Foundation, a non-profit organization dedicated to voice and speech dysfunction (www.pvsf.org) and a Chairman of the Annual Pacific Voice Conference, a yearly gathering of voice experts is an internationally recognized scientist, clinician and a voice-speech pathologist with interests in voice and head and neck pathophysiology leading to communicative dysfunctions. He is also a co-founder and a World Voice Consortium, an international body of individuals and institutions dedicated to the study and care of the human voice.
Born in Poland, he graduated from the University of Lund, Sweden, UCLA, and UCSF in the USA, and is currently in private practice in San Francisco, CA, and is also a Clinical Associate Professor, Department of Otolaryngology - Head & Neck Surgery, Stanford University School of Medicine, Stanford, CA, USA. A multilingual speaker, Dr. Izdebski is a frequent visiting scholar and a lecturer at numerous European, Asian and South American institutions of learning and at various conferences. For his contribution to the field of voice, Dr. Izdebski received numerous prestigious awards, and is an ASHA Fellow. He has authored over 100 peer reviewed scholarly publications on voice functions and restoration of head and neck functions. Dr. Izdebski also served on various ASHA Committees including Advanced Practices in Speech Pathology, Medical Speech Devices and is the member of the Special Division 3 on Voice and Voice Disorders. He serves on editorial boards of many professional journals. His current interests continue to revolve around phonatory movement disorders, emotions in the human voice, applications of voice to products and industry, occupational voice and speech disorders and medico-legal assessment and documentation of voice and speech. As a hobby he studies languages, collects cartographic and balloon ephemera, enjoys unusual gardening frescos and cooking and some times works as a radio disc jockey on a local radio station. He lives in the Bay Area with his two children and lots of animals.
---
Books by Krzysztof Izdebski