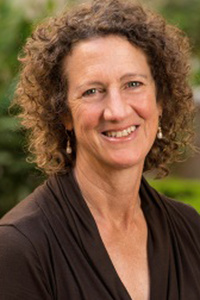 Lisa A. Orloff, MD, FACS, FACE, is Director of the Endocrine Head and Neck Surgery Program and Professor of Otolaryngology - Head and Neck Surgery at Stanford University School of Medicine and the Stanford Cancer Center. Her clinical practice has evolved from a long and broad emphasis in head and neck oncology, laryngology, and microvascular reconstructive surgery to a more specific focus on the surgical management of thyroid and parathyroid tumors. Dr. Orloff served three consecutive terms as the Chair of the American Academy of Otolaryngology-Head and Neck Surgery (AAO-HNS) Endocrine Surgery committee. She holds leadership roles within the American Head and Neck Society, the American Thyroid Association, the American Institute of Ultrasound in Medicine, the American Association of Clinical Endocrinology, and the American College of Surgeons. She is co-chair of the Thyroid, Parathyroid, and Neck Ultrasound training program at the ACS and a member of the ACS National Ultrasound Faculty. Dr. Orloff is a former Fulbright scholar, and she has been a voting member of the U.S. Food and Drug Administration's panel to evaluate medical devices for otolaryngology.
Dr. Orloff received her bachelor's degree at Stanford and her medical degree from the University of California, Los Angeles. She completed her residency in Otolaryngology/Head & Neck Surgery at the University of Washington. Prior to joining the faculty at Stanford, she was the Robert K. Werbe Distinguished Professor in Head and Neck Cancer and Chief of the Division of Head and Neck Surgery at the University of California, San Francisco.
Dr. Orloff is an internationally recognized expert in the field of endocrine head and neck surgery. She is also a pioneer and leader in the application of point-of-care ultrasonography to the diagnosis and management of diseases of the head and neck, with an emphasis on thyroid cancer.
---
Books by Lisa A. Orloff