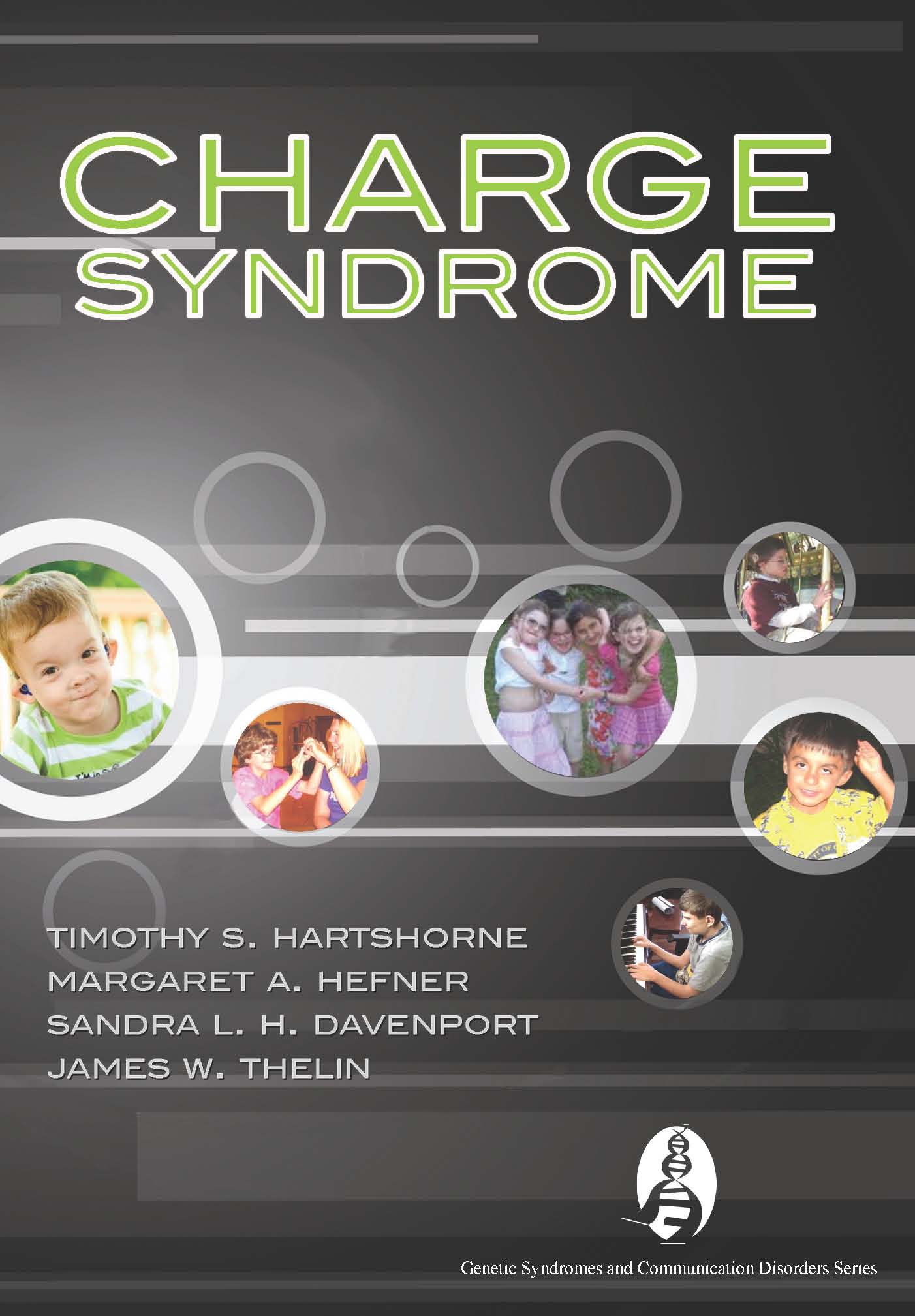 CHARGE Syndrome.
First Edition
Timothy S. Hartshorne, Margaret A. Hefner, Sandra L.H. Davenport, James Thelin
Details: 408 pages, BW w/ 4-Color Inserts, Softcover, 7" x 10"
ISBN13: 978-1-59756-349-9
© 2011 | Available
A NEW EDITION IS COMING IN JANUARY!

CHARGE syndrome affects approximately 1:10,000 births worldwide, is extremely complex and has varied medical and physical manifestations. It was first described in 1979, named in 1981, and only as recently as 2004 was a gene for CHARGE found. In addition to a host of other conditions, most individuals have communication-related problems, including breathing, swallowing, hearing and balance, and speech.
Each of the editors is established as an expert on CHARGE syndrome and has received the highest award bestowed by the CHARGE Syndrome Foundation, the Star in CHARGE, and represent four different disciplines: sensory genetics and neurodevelopment, genetic counseling, audiology, and psychology. They have concluded that studies have advanced to the degree that a single source of information is necessary. This, the first known book on the subject, describes the sensory, physical, and behavioral findings in CHARGE, indicates what kinds of studies need to be done to confirm the findings, and describes how these findings affect the function and development of the individual with CHARGE.
Reviews
"Edited and authored by experts from a wide score of pediatricians and professionals, this is an excellent work that gives insight about everything professionals need to know about CHARGE syndrome in one book. Therefore, it is a must-have clinical reference book for specialists who are involved in the care of individuals with CHARGE. It allows a quick grasp of the essential points for multidisciplinary collaboration to provide appropriate evaluations, referrals, guidance, and treatment for individuals with CHARGE. I would also recommend this book to family members of individuals with CHARGE syndrome for educational and counseling purposes, to help parents understand the long-term health consequences of the syndrome and the steps they can take to help their child. The editors have done a great job crossing the barriers among these professionals in order for the book to serve as a professional and parental educational resource. In conclusion, thanks to the editors and the authors for an invaluable text to professionals, parents, and educators."
—Wafaa Kaf, Communication Sciences and Disorders Department, Missouri State University, Springfield, Missouri, USA, International Journal of Audiology (2012)
Introduction
Part I: Overview of Sensory Deficits and Their Effects
Specific Anomalies That Affect Sensory Function

Eyes and Vision
Auditory System and Hearing
Smell
Taste
Touch, Pain, and Pressure
Vestibular Mechanism, Balance, and Mobility

Other Physical Issues
Part II: Describing and Evaluating Sensory and Other Medical Issues
Otorhinolaryngologic Issues

Otologic Issues: Anomalies and Disease
PE Tubes, Chronic Middle Ear Infections, Otologic Issues: Cochlear Implantation
Rhinologic Issues
Smell: The Olfactory System

Audiologic Issues

Overview
Audiologic Assessment
Obstacles to Audiologic Assessment and Modification of Audiologic Procedures
Common and Distinctive Audiologic Findings
Amplification

Ophthalmologic Issues: Coloboma and Visual Issues

Balance and the Vestibular System

Airway

Choanal atresia
TEF/EA
Cleft lip & palate
Cranial nerves 9 & 10
Laryngotracheomalacia

Feeding

Cranial nerves 9 & 10; 7 & 12
Swallow studies and sedation
Nissen and reflux
Feeding tubes or buttons
Constipation

Heart
Neurological

Seizures
Brain anomalies: frequency
Other neurological findings

Other Physical Issues

Renal and Urinary Anomalies
Endocrine
Immune problems
Skeletal anomalies
Teenage and Adulthood

Part III: Communication Systems and Language Development

Overview
Forms and functions in the language of children with CHARGE with significant language delays
Prelinguistic assessment strategies and indicators of linguistic development

Part IV: Developmental Issues
Changes During the Life Cycle

Infancy
Childhood
Teenage
Adulthood

Physical
Cognitive
Social/Emotional
Part V: Psychological Issues
Behavioral Phenotype
Neurological issues and pain
Toileting
Sleep
Psychiatric issues and medication
Parenting
Attachment and Bonding
Stress
Part VI: Questions for Future Research
Smell
Adult medical issues
Adult psychological issues
Sensory receptors
Autonomic nervous system
Index.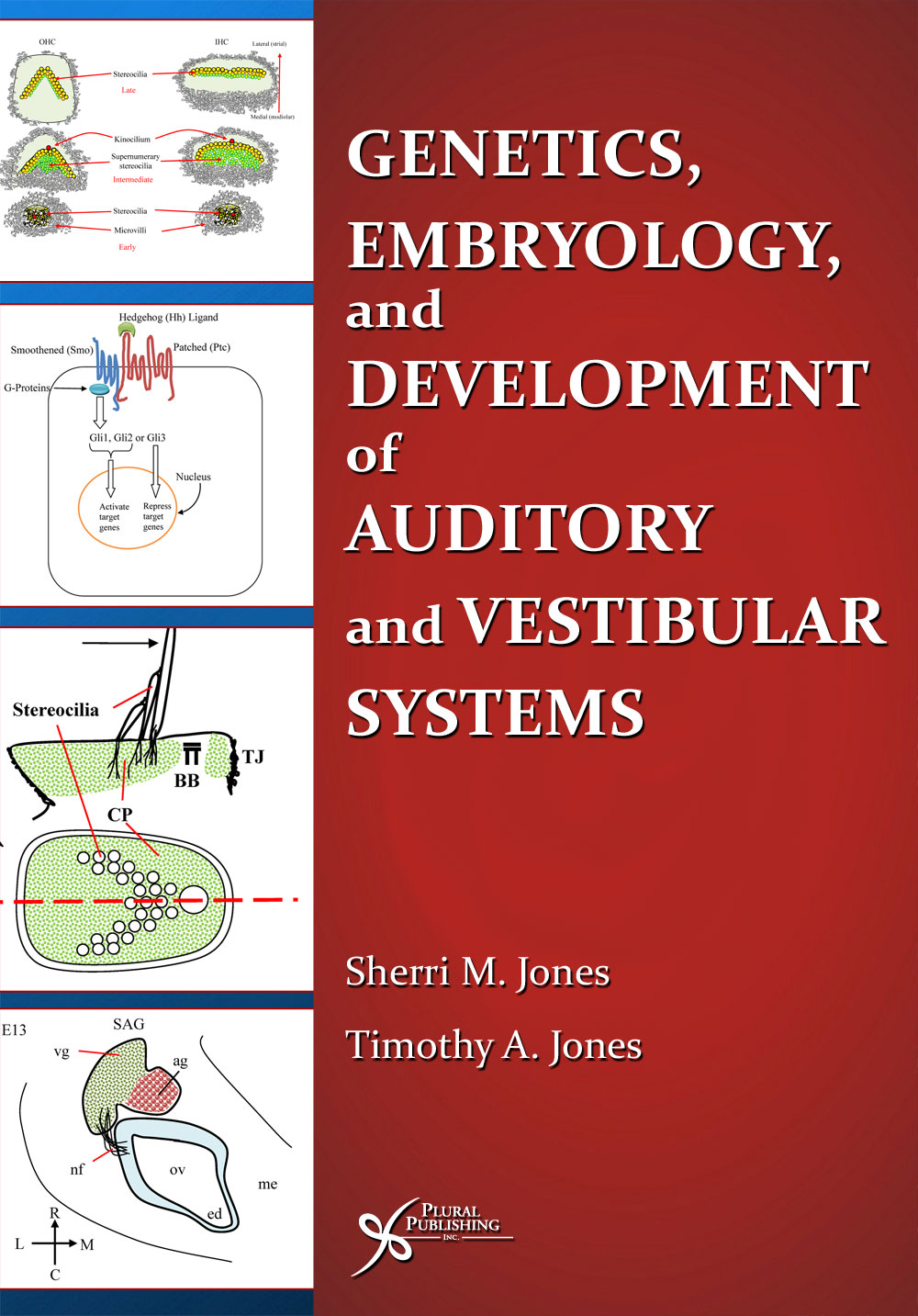 First Edition
Sherri M. Jones, Timothy A. Jones
Details: 272 pages, Full Color, eBook
ISBN13: 978-1-59756-627-8
© 2012 | Available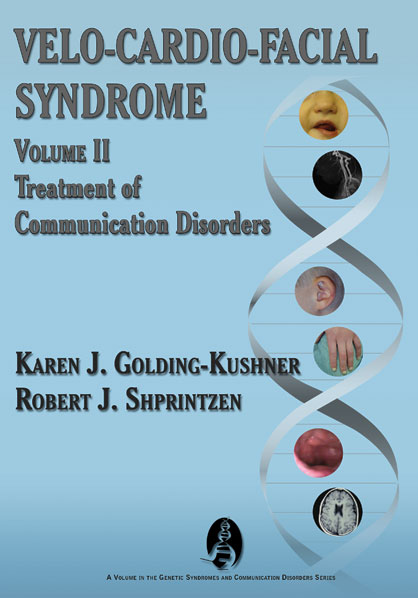 First Edition
Karen J. Golding-Kushner, Robert J. Shprintzen
Details: 256 pages, B&W, Softcover + DVD, 7" x 10"
ISBN13: 978-1-59756-157-0
© 2011 | Available