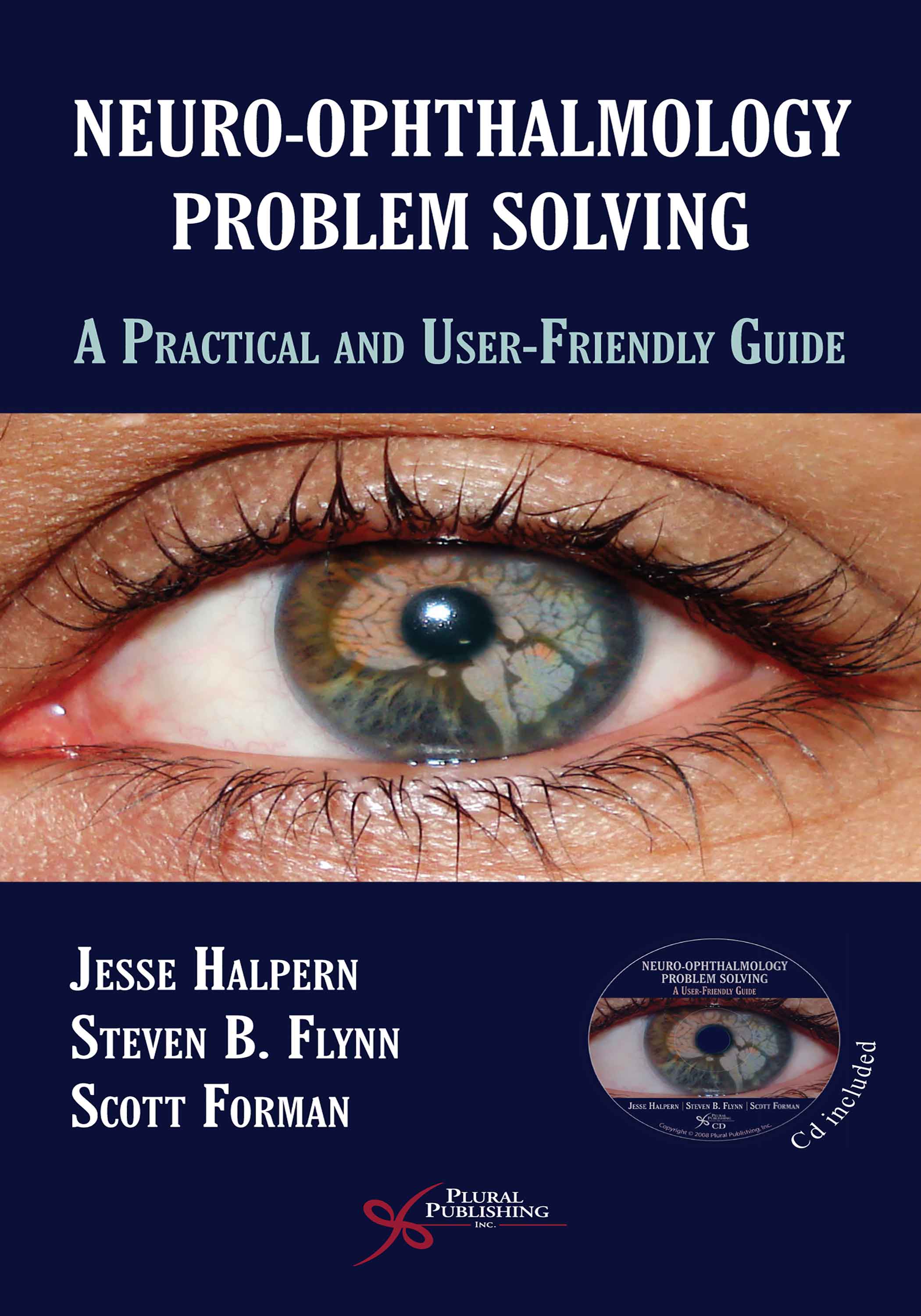 Neuro-Ophthalmology: Problem Solving A Practical and User-Friendly Guide
First Edition
Jesse Halpern, Steven B. Flynn, Scott Forman
Details: 398 pages, Full Color, Softcover + DVD, 4.5" x 8"
ISBN13: 978-1-59756-085-6
© 2009 | Available
Based on their extensive teaching experience, and written for both residents in training and practicing clinicians, this new book offers a simplified yet comprehensive approach to central neuro-ophthalmologic problems faced in everyday practice.
The text covers major clinical problems and defines an inclusive, yet relatively brief, list of causes that can produce each problem. The authors avoid the standard decision-tree approach and, instead, define an easy-to-use and easy-to-learn best fit approach. The patient's signs and symptoms are compared to those detailed for each of the possible causes for that particular major clinical problem.
Each of the chapters includes a list of Key Concepts, the development of An Approach To The Clinical Problem, a Pointers And Pitfalls section, a Glossary; and a Summary Of Take Home Messages.
The book and an accompanying DVD provide a profusely illustrated experience via color photographs, black and white neuroimaging studies,visual field studies, and explanatory diagrams, and, over forty videos.
View a sample video from the DVD here.
Reviews
"The text is strong in that it has bypassed the rare and less important conditions more appropriate for a comprehensive text. There are many good videos."
—Steven A. Newman, MD, Journal of Neuro-Ophthalmology (2010)
CHAPTERS

An Approach to Visual Field Interpretation
An Approach to Optic Nerve Disease
Unexplained Visual Loss
An Approach to Disc Edema
Ocular Motility: Some Basic Concepts
Neurologic Motility Patterns: An Overall Survey
Neurological Motility Patterns: A Cranial Nerve Focus
Performing the Motility Exam
A Brief Summary: Case Studies in Neuromotility Disorders
Nystagmus
Pupil Problems

APPENDICES

Optic Nerve Diseases
Covert Retinal Disease
Optic Disc Anomalies
Gaze Paresis Overview
Saccadic Intrusions and Bobbing
Horner's Pupil
Episodic Pupillary Mydriasis
The Pupil in Coma

INDEX