About Plural Publishing eBooks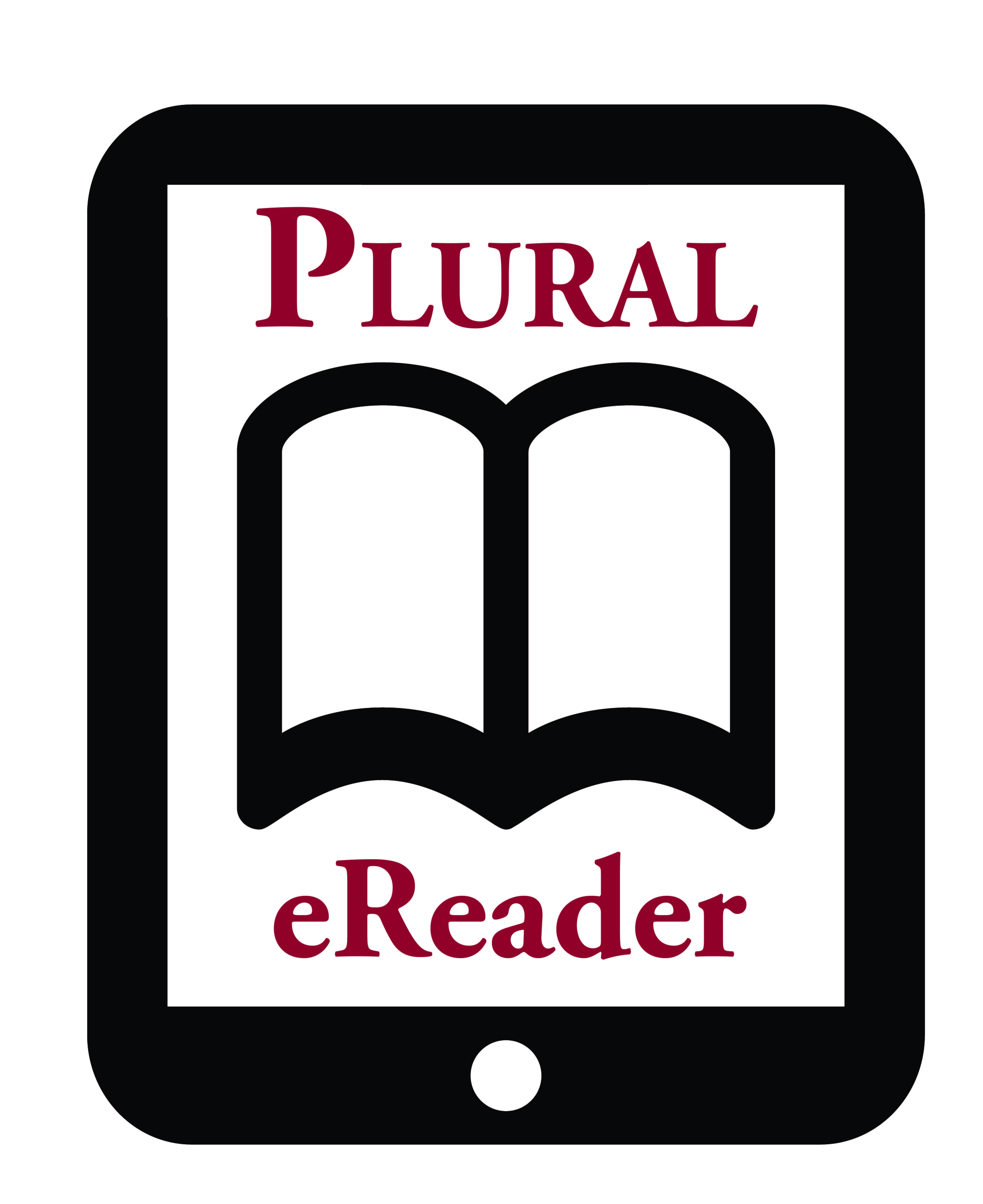 Most Plural titles are available as eBooks. Our eBooks (and custom eCoursepacks) can be read via the Plural eReader app for desktop or mobile devices making it easy to read online or on-the-go.

Key Features of the new Plural eReader:
Two reading options! Most eBook apps offer only one eBook format, but ours offers both Reflow Layout (R) or Fixed Layout (F) for every book. The (R) option provides a better reading experience for screens in terms of readability and navigation via hyperlinking in the text. The (R) version also includes embedded media files such as audio and video files that enhance the eBook content.
Built-in tools for searching, notetaking, highlighting, and bookmarking.
Engaging audio and video clickable within the eBook.
Inclusion of additional ancillary materials that used to only come on a PluralPlus companion website with Plural print books, including various types of documents, quizzes, eFlashcards, related web links, etc.
Frequently Asked Questions (FAQ)
How do I purchase a Plural eBook to add to my Plural eReader?
After completing your eBook purchase on the Plural Publishing website, you will receive an access code with instructions on how to redeem. Once you have redeemed your access code, your eBook will be accessible in your library in the Plural eReader app. If you have not yet, download the Plural Publishing eReader on our site to your desktop or from the Apple or Google app stores. Then open the Plural eReader app and go to your library to access the eBook.

How do I access the ancillary materials in the Plural eReader?
eBooks purchased from Plural for use via the Plural eReader include ancillary materials such as videos, documents, quizzes, and student study materials. For non-media files, open the Fixed Text Layout view and look for icons throughout the text to easily download ancillary materials. In some cases, you will need to contact Plural for access to the PluralPlus companion website that came with the print version as the materials were not transferrable to the eBook. Your eBook will contain a clickable text note in the Fixed Text Layout version with instructions on how to contact Plural if you need to retrieve materials from the companion site and you will be given the URL and access to the site.

Do print book purchases come with the eBook?
No, our print book and eBooks are sold separately.
Does my eBook expire?
Plural's eBooks are sold for perpetual access, so they will never expire.
Can I print my eBook?
Printing from your eBook in the Plural eReader is not enabled, however, documents and files included as PluralPlus ancilllary resources can be downloaded and printed.
Can I purchase an eBook in the Plural eReader app?
No, our eBooks can only be purchased through the Plural website.
Can I return an eBook?
eBooks can be returned up to two days after purchase as long as the access code has not yet been redeemed. For more information on how to submit a return request, click here. ​​​
How soon after I purchase an eBook on the Plural website, will the eBook appear in my library in the Plural eReader app?
The eBook will not appear in your library until you have redeemed your access code.
Do I need to have an account with Plural to purchase and download Plural eBooks with the Plural eReader?
You will need to register your eBook access code on our website and create a login in order to read your eBook on the Plural eReader. Your username and password will be the same for Plural's website and eReader.
Can I buy an eBook as a gift for a friend?
Yes, you may purchase an eBook for another person. You will need to give the access code you receive by email to the recipient. The recipient will then need to register the code under a unique login.
In what formats are the eBooks available?
Plural's eBooks are available in both Flowing Text Layout (epub) and Fixed Text Layout (pdf) formats. Purchase of the eBook provides access to both formats.
How do I request an instructor eBook exam?
Exam copy requests can be made from the book's product page by clicking the Request Exam Copy or Request 90 Day Exam Copy buttons. You will be required to complete a form describing your course and will have the option to select the format you would prefer to receive – print or eBook.

Can I make copies of my eBook files?
Plural's eBooks have Digital Rights Management and cannot be copied or shared in any way. Plural does not allow copying or distrubition of our copyrighted content to others.

Where else can I purchase a Plural eBook?
An ebook version of Plural's print books are available for most titles. Plural eBooks are are also sold through third-party platforms, including Apple, Google Play, VitalSource, Redshelf, and Perusall, and must be purchased directly from these platforms. Please note, eBooks purchased from these eBook providers may include embedded multimedia files such as audio and video; however, access to other types of ancillary documents that might have come with the print book are not included. eBooks are sold separately from print and there is not an option to receive eBook access with a print book purchase.
How can my institution's library purchase Plural's eBooks?
Plural's eBooks are available for institutional purchase on EBSCOhost and Proquest Ebook Central. Select titles are also available on the R2 Digital Library (Rittenhouse) platform.