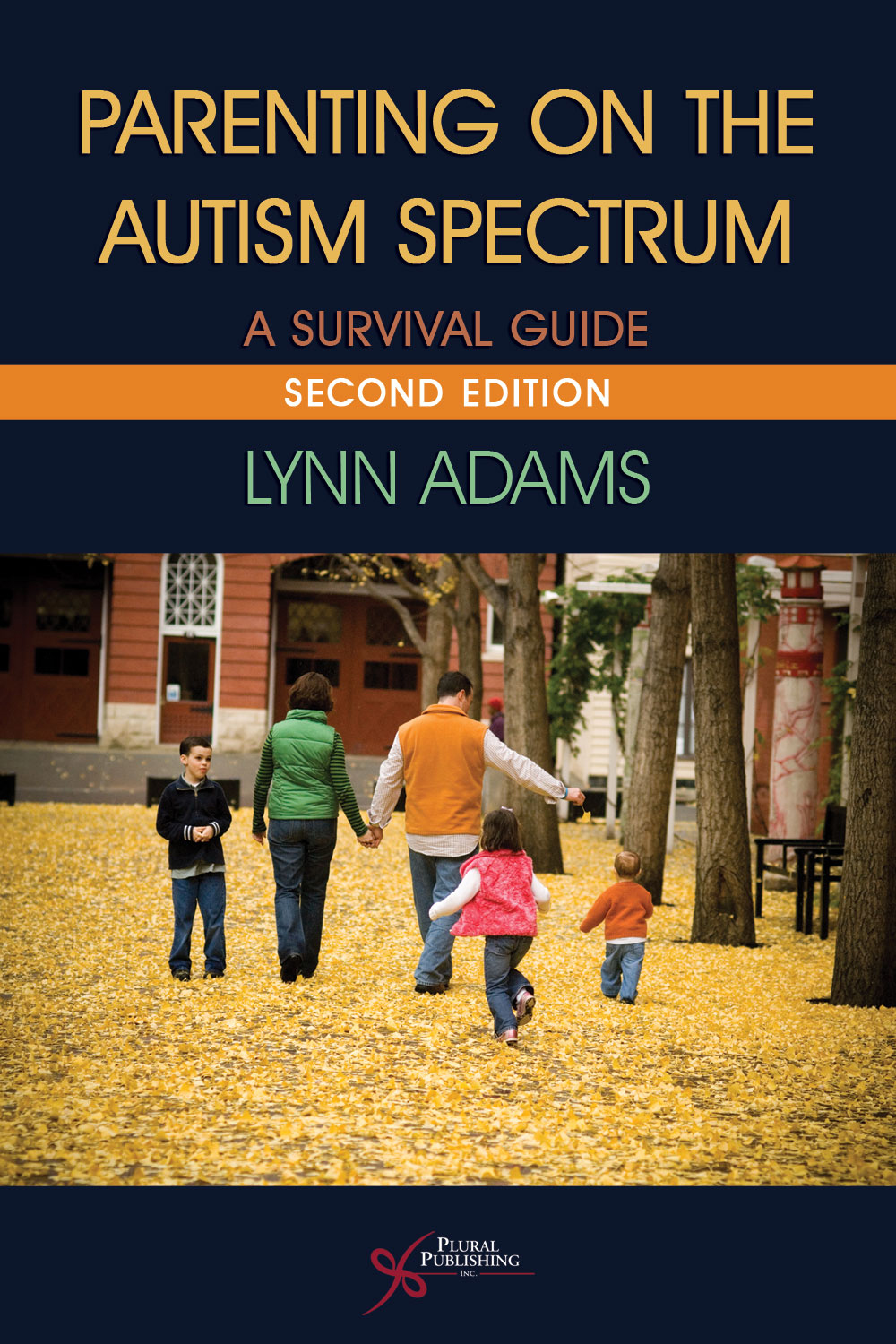 Parenting on the Autism Spectrum: A Survival Guide
Second Edition
Lynn Adams
Details: 224 pages, B&W, Softcover
ISBN13: 978-1-59756-526-4
© 2013 | Available
Parents of children with an autism spectrum disorder want to be proactive. This book, now in its second edition, offers a collection of practical, real-world information and insights to help parents do just that: plan for their child's needs. The book combines current research and literature reviews with the experiences gleaned by the author as she has worked with families impacted by ASD for the past twenty years. Most books on autism address school needs, but parents want to know how they can make their home lives most functional. This book provides that information, down to how to arrange rooms in the home for the most positive outcomes. This resource can also be used by professionals as they work with and support families with children on the autism spectrum.
For the second edition, the author has updated the text and added content to make the book even more valuable to parents. New features include:
A new chapter on children with the Asperger syndrome label
A new chapter on young adulthood and transition issues
More hands-on activities that will allow parents to help their children develop communication skills
With its new and updated content, Parenting on the Autism Spectrum: A Survival Guide, Second Edition is a parent-friendly book that will assist parents in their efforts to help their children reach their full potential.
Review
"Parenting on the Autism Spectrum provides a comprehensive, but easy-to-read overview of therapeutic approaches and support strategies recommended for the parents of children with Autism Spectrum Disorders (ASD). The book includes practical strategies for use within home and school settings, as well as chapters dedicated to facilitating communication and social interaction... Each chapter in Parenting on the Autism Spectrumincludes a "What I believe" section that gives the author an opportunity to highlight her professional opinion on each issue or modality, based on her clinical experience. In this manner the book strikes an effective mixture between objective description of available techniques and subjective opinion of efficacy based on the author's real world experience.
In my opinion, one of the most impressive achievements of this book is that it manages to provide comprehensive overviews of therapeutic models, approaches and research bases, but does so in a manner that it is clear and written in lay terminology for the audience intended.
It becomes clear early on in the book that the author's intention is to inform parents and care-givers so that they can become 'critical consumers' of the various treatments/supports available and make informed choices for their children. This is a laudable aim, particularly given the modern ethos of collaboration and joint decision making between individuals, families and the education/health/social care services in agreeing support plans and packages for children with additional needs. It is my opinion that the author's aims are fully realised and I would have no hesitation in recommending this book to parents and care-givers of children/teenagers with ASD. I believe this book would also have utility as a core induction resource material for professionals who work with children with ASD."
—Ewan Culling, Clinical Psychologist, International Journal of Developmental Disabilities (2014)
Contents
Preface
Acknowledgments
Dedication
Chapter 1. Truth
Definitions
Diagnostic and Statistical Manual
Causes
Characteristics
Discussion Starters
Chapter 2. Being a Critical Consumer
Assessment Tools and Procedures
Intervention Strategies
Addressing Communication Needs
PRT
Augmentative and Alternative Communication
Social Stories
Providing Choices
Visual Strategies
Behaviors Are Messages
An Ounce of Prevention
When the Fit Happens
What I Believe
Discussion Starters
Chapter 3. Autism in the House
Whole House Organization
Order in the Kitchen
Dietary Interventions?
It's Potty Time
The Space to Move
Making Common Areas Work
More Than a Bedroom
A Word About Siblings
What IS on the TV?
When Technology Does NOT Help
What I Believe
Discussion Starters
Chapter 4. Talking, Playing, Doing, Being
Communication Development
Play and Social Skill Development
Social Communication Development
Joint Attention
Pitfalls in Play
What I Believe
Discussion Starters
Chapter 5. School Days, School Days
Proactive Planning
Advocating for Your Child
Interventions for School
IFSP and IEP Is Not Alphabet Soup!
Extended School Year and Regression/Recoupment
What I Believe
Discussion Starters
Chapter 6. Managing Behavior Before it Manages You
Behavioral Intervention
Teenagers; a Breed Apart
What I believe
Discussion Starters
Chapter 7. A Potato on the Couch
Asperger Syndrome
Cognitive Abilities
Language Abilities
Social Abilities
Sensory and Motor Skills
Academic Skills
Case Studies
What I believe
Discussion Starters
Chapter 8. All in the Family
Objects in the Mirror Are Closer Than They Appear
What Families Have Taught Me
Real Information from Real Parents
What I Believe
Chapter 9. Beyond High School
Beyond High school
What I Believe
Discussion Starters
References
Appendix A: Resources for Parents
Appendix B: Basic Vocabulary for Parents
Index