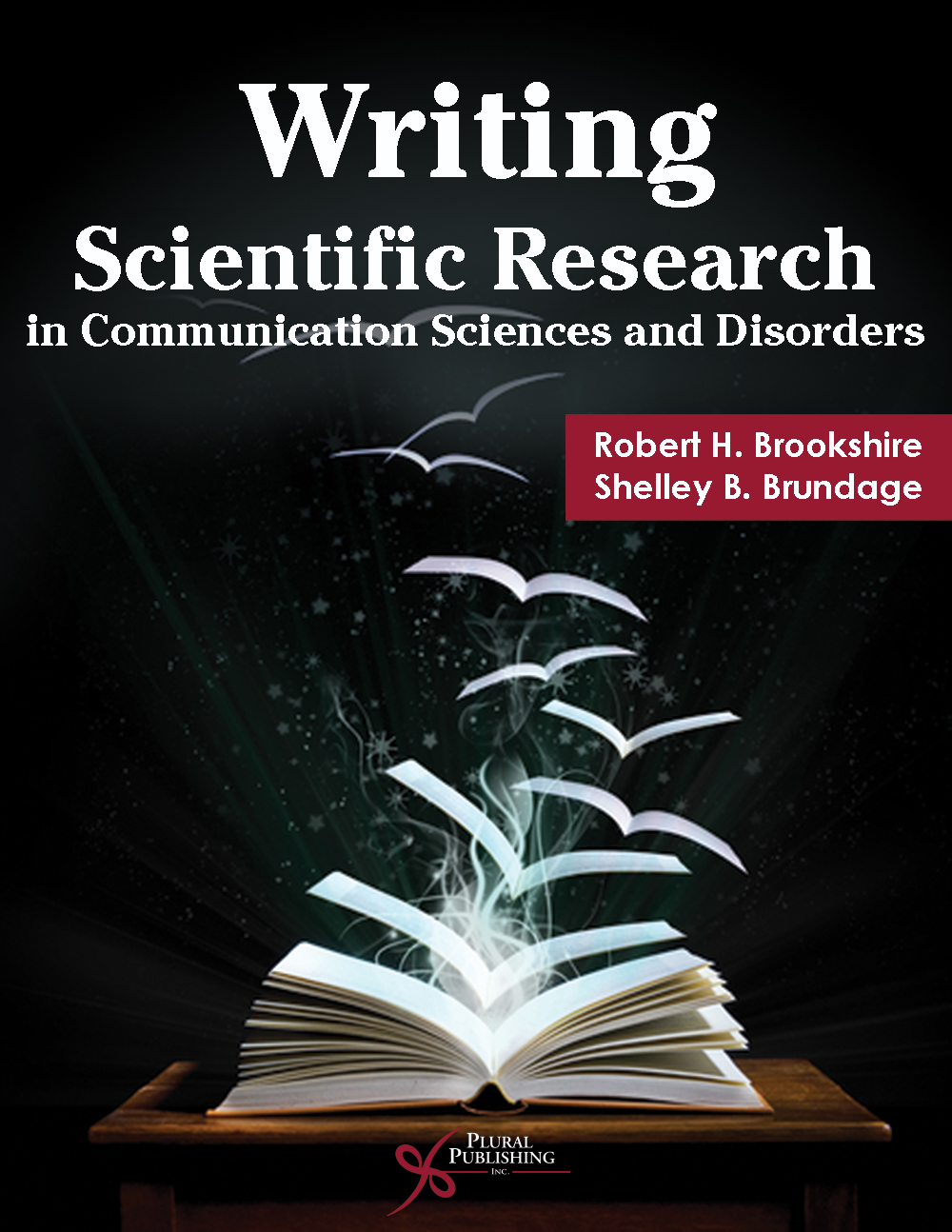 Writing Scientific Research in Communication Sciences and Disorders
First Edition
Robert H. Brookshire, Shelley B. Brundage
Details: 214 pages, B&W, Softcover, 7" x 10"
ISBN13: 978-1-59756-614-8
© 2016 | Available
Writing Scientific Research in Communication Sciences and Disorders is a comprehensive guide to the preparation and publication of research papers for researchers in communication sciences and disorders. Individual chapters address the structure, content, and style of the introduction, method, results, and discussion sections of a research paper. The balance of the text examines the writing process, including the nuts and bolts of preparing tables and graphs, reviewing different voices and grammar issues, editing your own work, working with editors and peer reviewers, and getting started toward becoming a productive writer. Each topic is illustrated with informative examples, with clear, direct, and often humorous discussion of what makes the examples good or bad.
Writing is essential in nearly every profession and particularly in communication sciences and disorders, where researchers must be able to express complex ideas to a variety of audiences--from colleagues to members of health care teams to clients and family members. Therefore, competency in written expression is required for certification and entry into clinical practice in communication sciences and disorders.
Writing Scientific Research in Communication Sciences and Disorders will be a valuable supplementary text for undergraduate and graduate students in courses that include writing assignments and critical assessment of research literature, such as research methods and evidence-based clinical methods courses, as well as in thesis and dissertation preparation. Researchers looking for a guide to help improve their own writing will also find this text to be an invaluable resource that answers the big and little questions that arise in preparing manuscripts.
Reviews
"This work was truly a pleasure to read. It was clear, well organized, easy to follow and understand. The focus was consistent throughout and thoroughly addressed each topic area. I particularly appreciated the examples and the way they were organized in each section. The provision of tips for 'dos' & 'don'ts' is especially helpful to both the novice and veteran writer."
—Joan A. Luckhurst, PhD, CCC-SLP, Associate Professor, Communication Sciences and Disorders, La Salle University
"The writing is clear with excellent use of examples throughout. Additionally, the examples provide a window on the scope of CSD research that extends from basic, controlled data collections to patient outcome studies across the key content areas of the field. The style and overall presentation of information are also strengths of this book. A number of chapters begin with classic quotes about writing from range of authors and/or philosophers. These are a nice touch. The book is rich in examples that show as well as 'tell' information. This enhances the information and will make for quick references years after a researcher first uses the book. I look forward to adopting it for my research class and will certainly recommend it to others."
—Fran W. Hagstrom, PhD, Assistant Dean for Health Professions, University of Arkansas
Foreword by Joseph R. Duffy, PhD, BC-ANCDS
Preface
Acknowledgments
Chapter 1. Writing and Learning Are Complementary Activities
What the Research Says About Writing and Learning
Purpose of This Book
References
Chapter 2. The Introduction
Setting the Scene
Reviewing the Literature
Stating the Purpose
Summary: How to Write the Introduction
Keeping Readers With You
Guidelines for Writing the Introduction
References
Chapter 3. The Method
Organization of the Method Section
Participants
Materials
Apparatus
Procedures
Design
Data Collection (Data Acquisition)
Reliability
Statistical Analysis
Style
Guidelines for Writing the Method
Chapter 4. The Results
Commonly Used Statistics in Communication Sciences and Disorders
Special Cases
How to Report Statistics
Writing the Results Section
Guidelines for Writing the Results
References
Chapter 5. Constructing Data Tables
Elements of Data Tables
A Checklist for Evaluating Tables
References
Chapter 6. Constructing Data Graphs
Graph Types
Axis Titles, Scale Labels, and Legends
General Principles for Constructing Data Graphs
A Checklist for Constructing Graphs
Reference
Chapter 7. The Discussion
How to Begin the Discussion Section
How to Organize the Discussion
How and When to Use Headings to Enhance Readability
Combined Results and Discussion Sections
How to Close the Discussion
Conclusions
Hedging Language
Guidelines for Writing the Discussion
Reference
Chapter 8. The Title
Title Format
Length of Titles
Syntax
Abbreviations, Acronyms, and Technical Terms in Titles
Key Words
Running Titles
Guidelines for Writing the Title
References
Chapter 9. The Abstract
Kinds of Abstracts
Suggestions for Writing Abstracts
Guidelines for Writing Abstracts
References
Chapter 10. Literature Reviews
Searching the Literature
Definitions of Review Articles
Conventional and Systematic Reviews
Structure of Review Articles
Content of Review Articles
References
Chapter 11. Content Editing
Moving From the Writer's Mind to the Editor's Mind
Review
Markup
Revision
Guidelines for Content Editing
Reference
Chapter 12. Copy Editing
Removing Clutter
Modifiers
Pronouns
Infinitives: To Split or Not to Split
Editing Verb Tense
Word Choice and Precision
Punctuation
References
Chapter 13. Getting Published
The Changing Face of Publication
Issues to Consider When Choosing a Journal
The Submission and Review Process
The Final Stretch: Preparing the Manuscript for Publication
Helping Search Engines Find and Index Your Work
Publication Ethics
Final Thoughts
References
Chapter 14. The Writing Process
Resources for Getting Started and Keeping Going
Suggestions for Making the Writing Process More Efficient
Writing Resources for Teachers and Students
Guidelines for the Writing Process
References

Index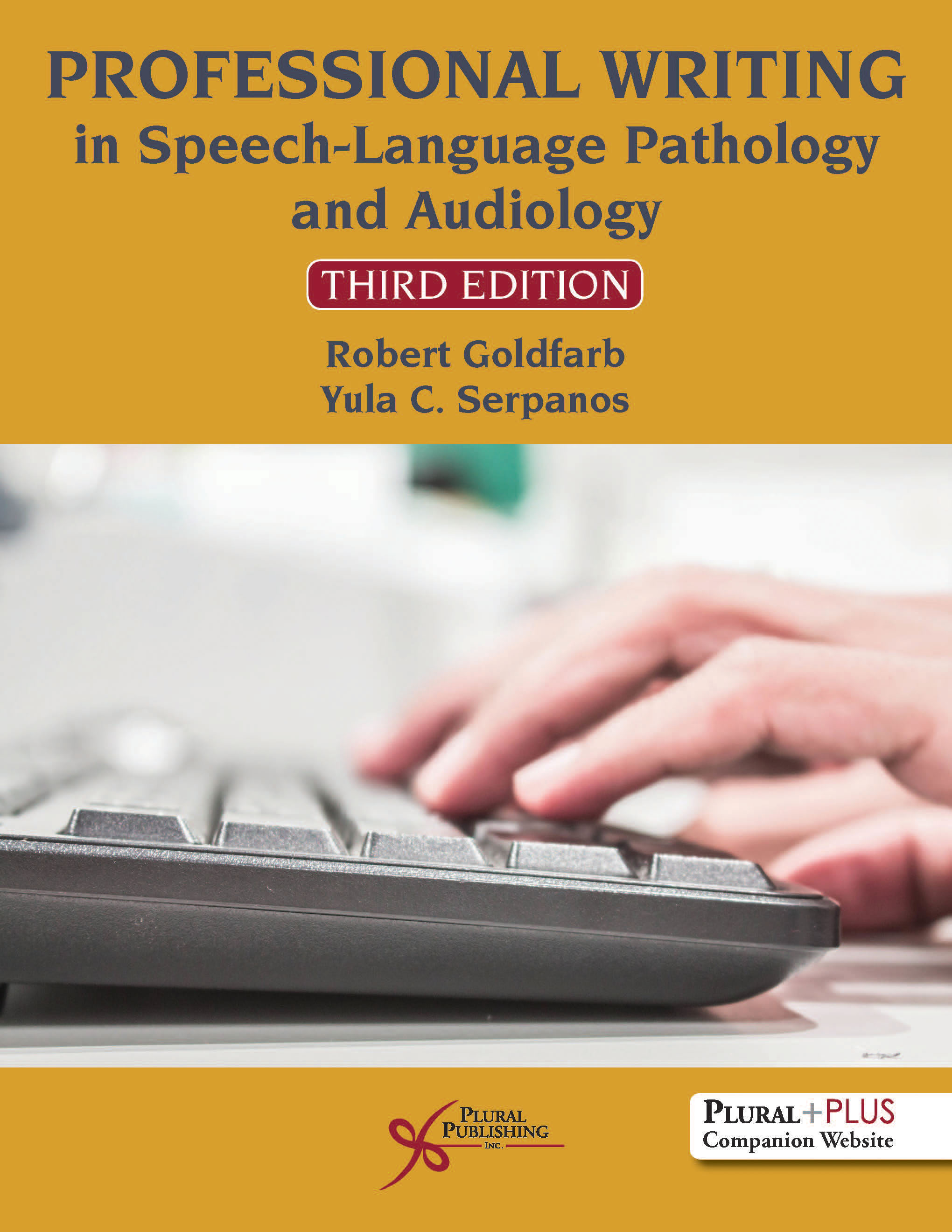 Third Edition
Robert Goldfarb, Yula C. Serpanos
Details: 397 pages, B&W, Softcover, 8.5" x 11"
ISBN13: 978-1-63550-013-4
© 2020 | Available
Third Edition
David L. Irwin, Norman J. Lass, Mary Pannbacker, Mary Ellen Tekieli Koay, Jennifer S. Whited
Details: 338 pages, B&W, Softcover, 7" x 10"
ISBN13: 978-1-63550-101-8
© 2020 | Available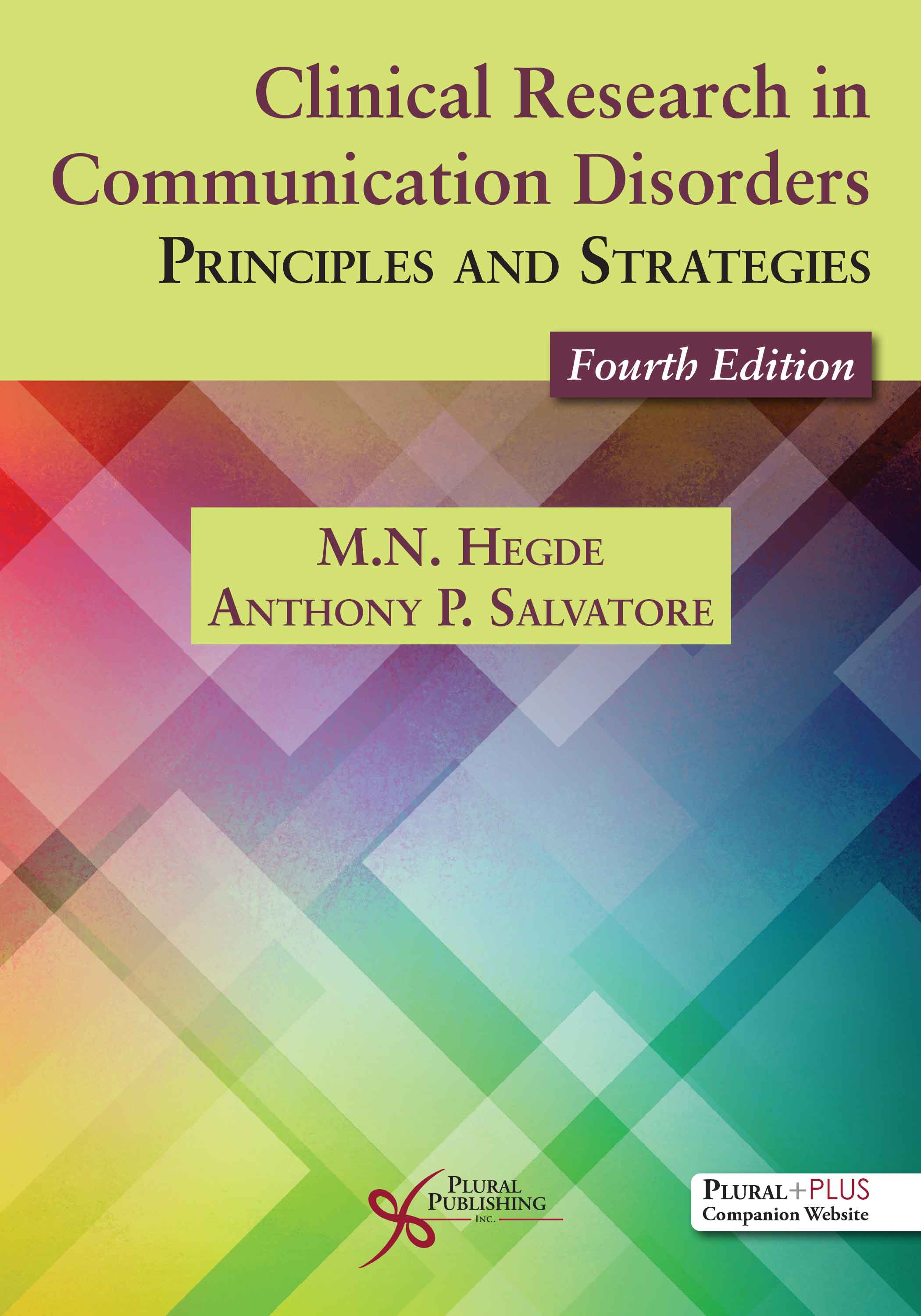 Fourth Edition
M.N. Hegde, Anthony P. Salvatore
Details: 526 pages, B&W, Softcover, 7" x 10"
ISBN13: 978-1-63550-187-2
© 2020 | Available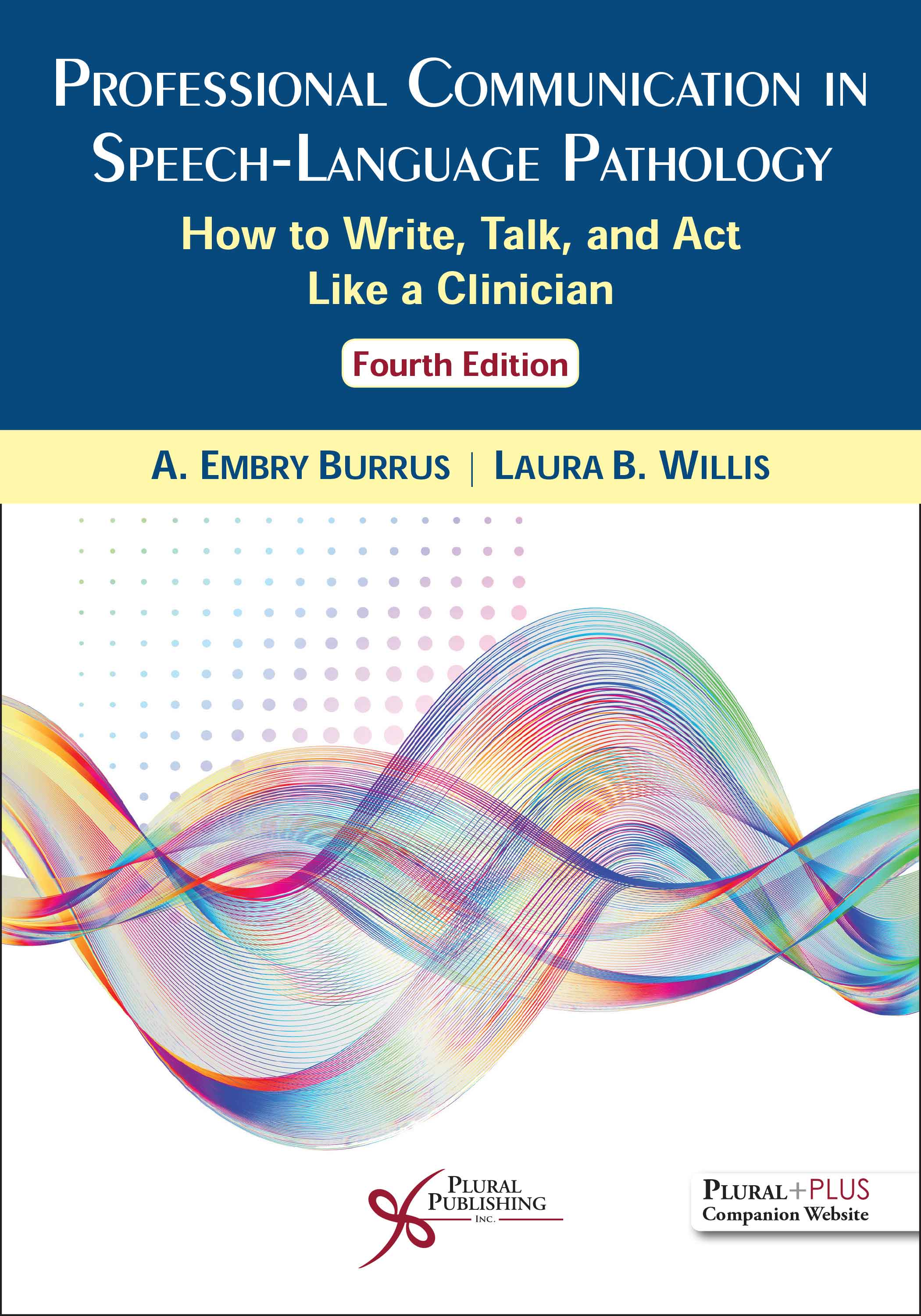 Fourth Edition
A. Embry Burrus, Laura B. Willis
Details: 286 pages, B&W, Softcover, 7" x 10"
ISBN13: 978-1-63550-168-1
© 2022 | Available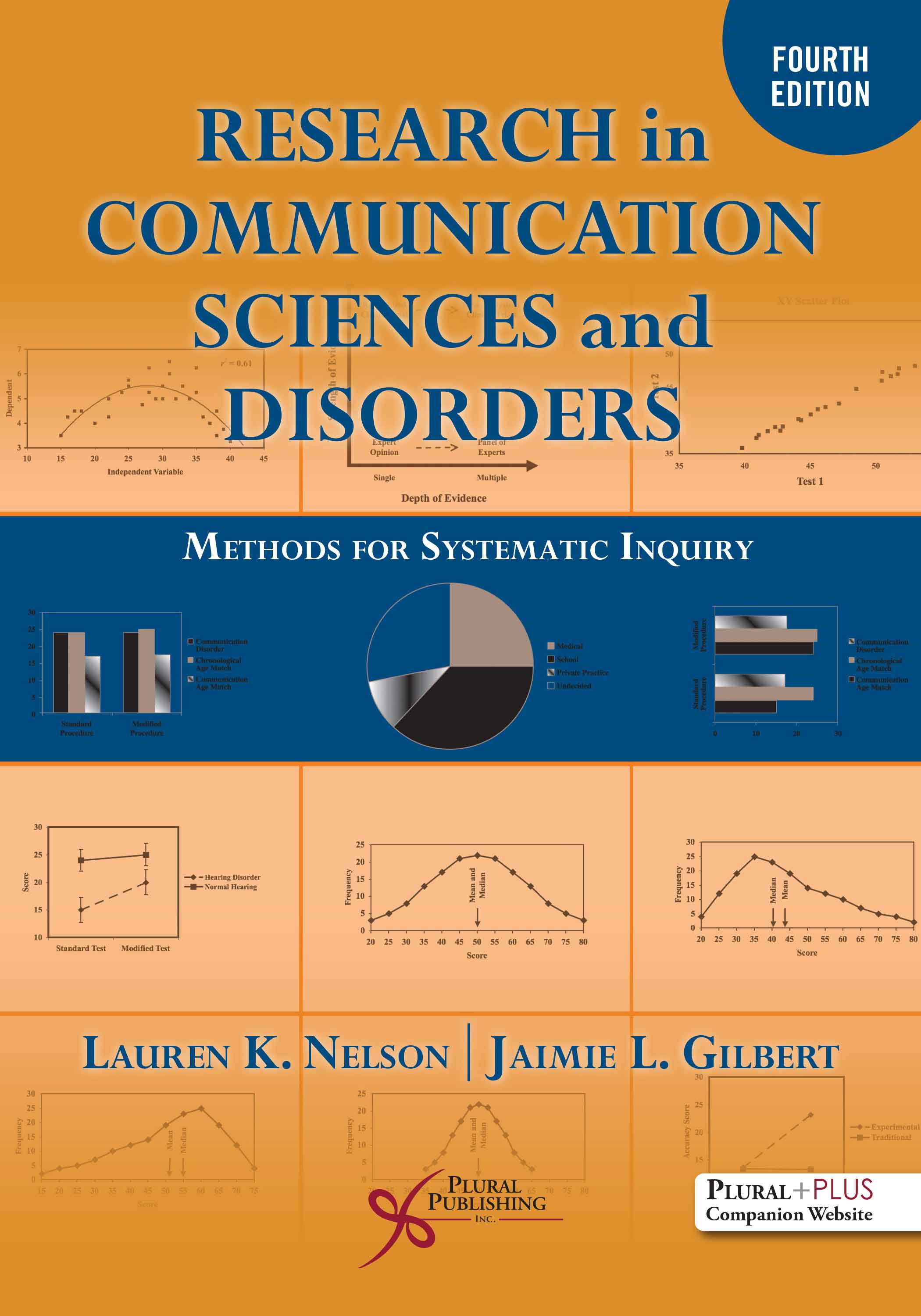 Fourth Edition
Lauren K. Nelson, Jaimie L. Gilbert
Details: 279 pages, B&W, Softcover, 7" x 10"
ISBN13: 978-1-63550-205-3
© 2021 | Available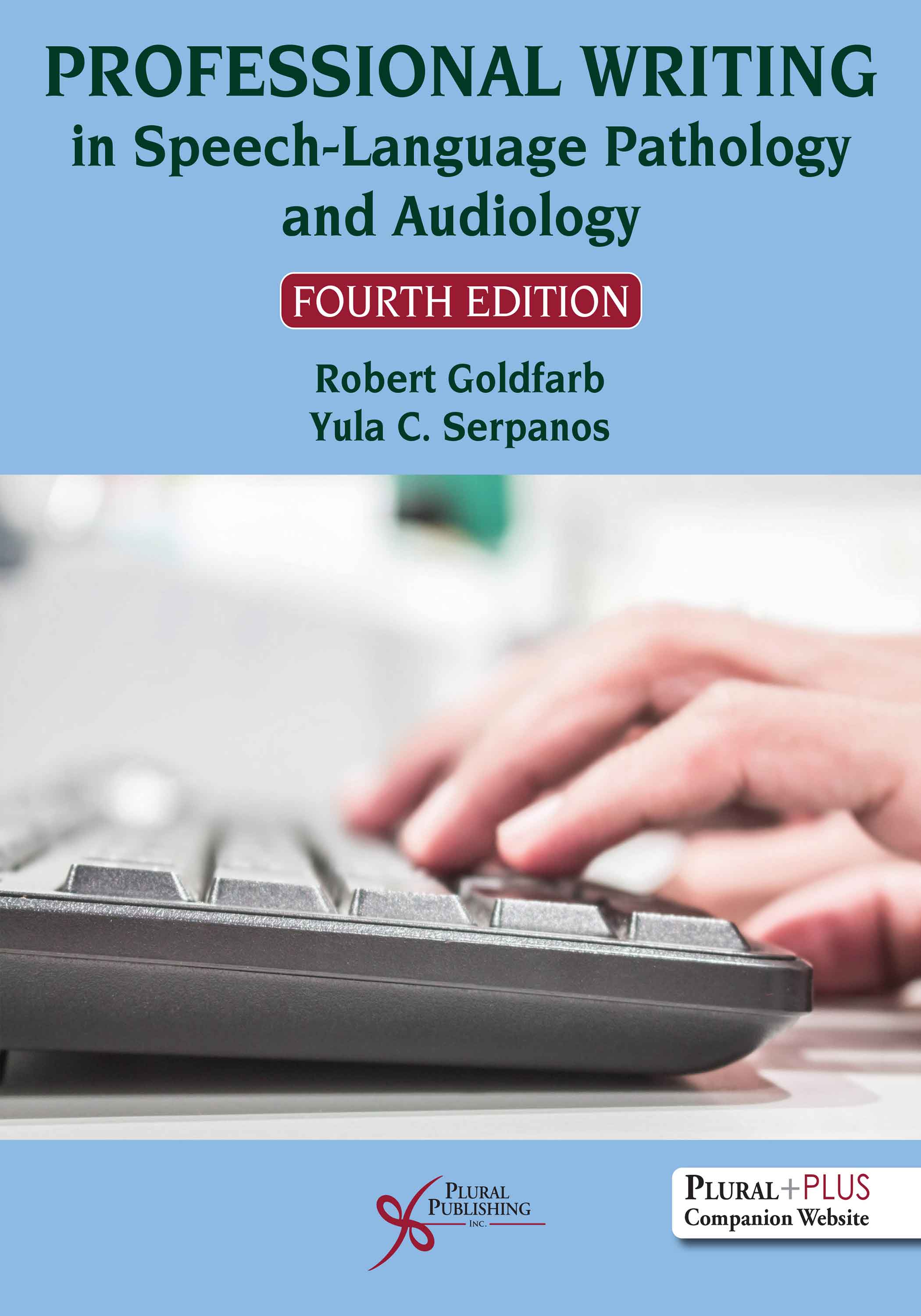 Fourth Edition
Robert Goldfarb, Yula C. Serpanos
Details: 385 pages, B&W, Softcover, 8.5" x 11"
ISBN13: 978-1-63550-701-0
© 2025 | Coming Soon
Release Date: 02/01/2024