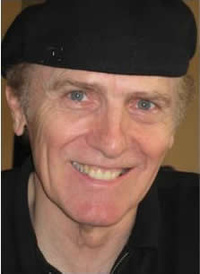 John W. Oller, Jr., PhD, has given a lifetime of study to language acquisition. What is its role in human development? How does it work from birth to maturity? How is it that our normal language capacity reaches not only across the whole lifespan, but beyond the grave into the past and future? How is it that language enables us to think about the timeless expanse of eternity? Dr. Oller began his work as a professor at the University of California in Los Angeles. He went on to found the Department of Linguistics at the University of New Mexico and the Applied Language and Speech Sciences Ph.D. Program at the University of Louisiana. Dr. Oller's work shows that language and language-like systems underlie the architecture of the human brain as well as the genetic systems involved in biochemistry, detoxification, immune defenses and repairs. His most recent work with Dr. Stephen D. Oller and Stacy N. Oller, CCC-SLP, titled Milestones: Introducing Normal Speech and Language Across the Life Span, Second Edition, presents findings, technologies, and theory at the cutting edge of the language sciences — see Biosemiotic Entropy, retrieved September 22, 2012, from .
Research on the etiology of autism and related worldwide epidemics leads to the unsurprising conclusion that for things to work in government, education, health sciences, and in our own biosystems, the guiding messages have to be validly connected to the facts. When biocontrol systems operating in the minuscule realms of nanoparticles and teraHz measurements are corrupted by toxins, disease agents, radiation, and their interactions, diseases, disorders, and death follow. In the macro-realms of classrooms, continents, and nations, getting the messages right is still the only way to achieve harmony, health, and understanding. Everything depends on valid pragmatic mapping of referring terms and referential systems onto entities and relations between them in the real world. For things to work, we must know what we are talking about. As we have learned from experimental and theoretical work by many independent researchers and theoreticians, biocontrol systems and human languages require the true mapping of words through actions to things. It's all even built into our neuroarchitecture (see the featured article titled: "Language Assessment for Communication Disorders," retrieved September 22, 2012, from ).
---
Books by John W. Oller, Jr.