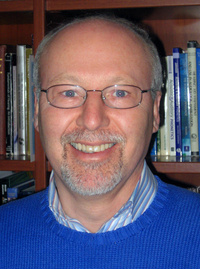 Marshall Chasin, AuD,MSc, Reg. CASLPO, Aud(C) is an Audiologist and the Director of Auditory Research at the Musicians' Clinics of Canada in Toronto, the Coordinator of Research at the Canadian Hearing Society, and the Director of Research at ListenUp Canada. He received his bachelors in Mathematics and Linguistics at the University of Toronto. He is an Associate Professor in the School of Communication Sciences & Disorders, Faculty of Health Sciences (Audiology) at the University of Western Ontario, and Adjunct Professor at the University of Toronto (in Linguistics) specializing in Acoustic Phonetics. Chasin has been involved with hearing and hearing aid assessment since 1981, having graduated with an M.Sc. from the University of British Columbia, and is the author of over 100 clinically based articles. In 2003, he obtained his AuD from the Arizona School of Health Sciences. Marshall has lectured extensively on implantable hearing aids, hearing aids, music and noise exposure, and is frequently on TV and radio (he's the good looking balding guy sometimes on Much Music).
Chasin has won several awards over the years including the 2003 Professional Leadership Award for clinical and research work with musicians and performing artists from the Audiology Foundation of America, the Eve Kassirer Award for outstanding professional achievement from CASLPA in 1991, and Honours of the Association from OSLA in 1999.
Chasin is the author of several books, including Musicians and the Prevention of Hearing Loss (1996), CIC Handbook (1997), and Noise Control- A Primer (1999)-- all published by Singular Publishing Group, San Diego, CA, as well as Hear the Music, 2001, 2006.
---
Books by Marshall Chasin