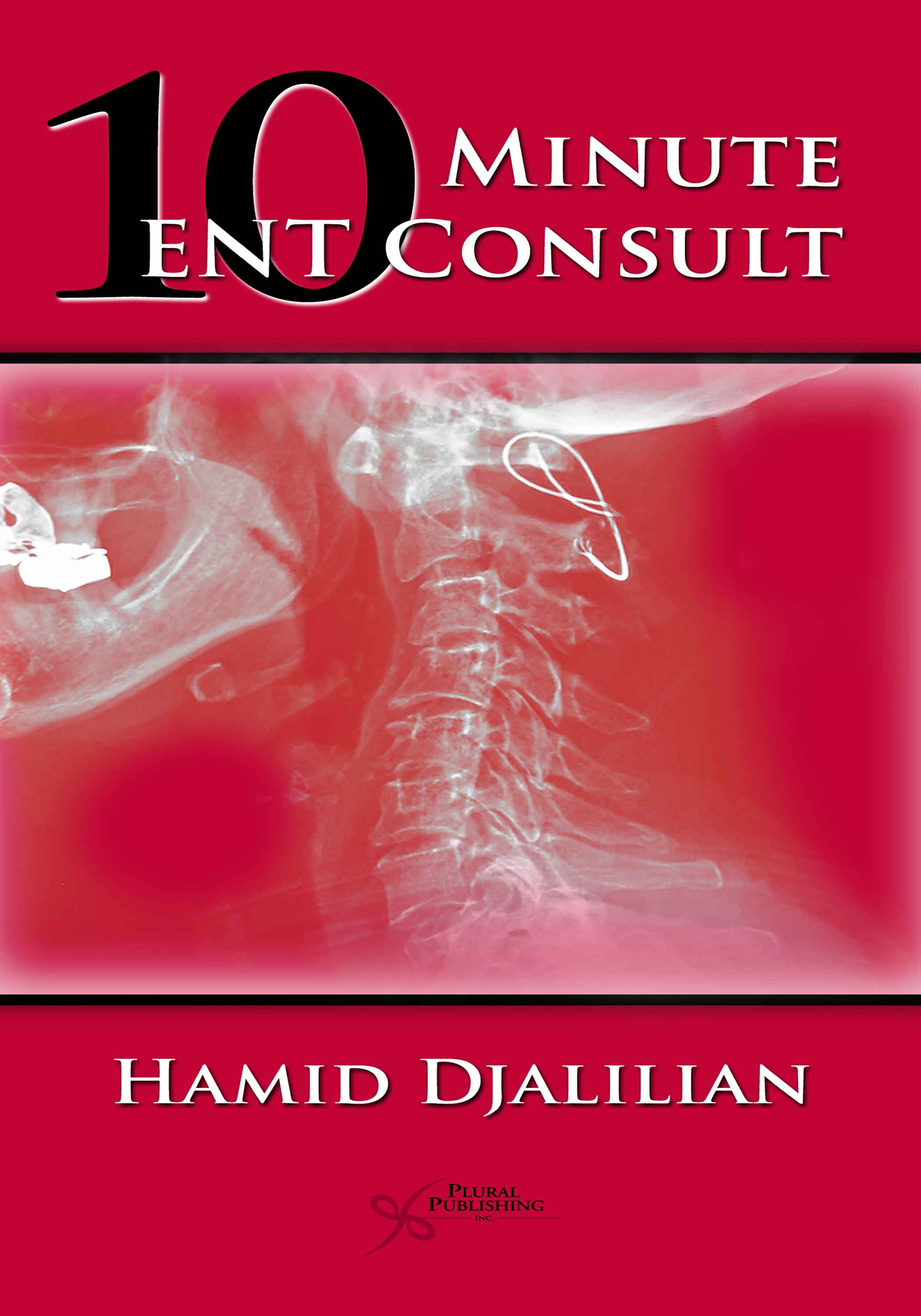 10 Minute ENT Consult
First Edition
Hamid R. Djalilian
Details: 592 pages, B&W, Softcover, 4.5" x 8"
ISBN13: 978-1-59756-255-3
© 2009 | Available
Covering the full-range of disorders, this is the first book to help primary care physicians diagnose and treat ear, nose, and throat problems. With 60% of patients seen by primary care physician presenting with ENT disorders, the need for the book is clear.
It is easy-to-read, concise, and is uniquely symptom-based rather than disease-based, recognizing that patients will not present the primary care physician with any diagnoses. This book will guide the physician as to how to make the diagnosis, what other tests to order, how to decide on treatment, and what the warning signs are for referral to a specialist. Each chapter is based on a symptom and has algorithms for quick reference, as well as explanations on each step of the algorithm. The treatment is also outlined in an algorithmic fashion as well as detailed in the text.
The book is eminently suitable for primary care physicians and emergency room or urgent care personnel, resident physicians in primary care fields, medical students and admirably serves those studying for the Boards, as well as allied health professionals, including ENT nurses and audiologists.
Reviews
"... An excellent clinical reference. Djalilian was spot on for his target audience of emergency, medical, pediatric, and family medicine physicians. It is a concise yet balanced text that is not overly bogged down by historical perspectives and pathophysiology."
—Andrew C. Miller, MD, Annals of Emergency Medicine (2010)
"This pocket manual is a thoughtful, readable, and most importantly, clinically applicable to the field of otolaryngology-head and neck surgery. ...the text is well organized and comprehensive. ...useful for primary care and emergency medicine physicians, as well as junior residents and medical studentsm interested in otolaryngology."
—Seema Pai, MD, MPH, Annals of Otology, Rhinology, & Laryngology (2011)
Diseases of the Ear, Dizziness, and Facial Paralysis

1. The History and Examination of the Ear
Ali Sepehr, Vanessa Rothholtz, Hamid Djalilian
2. Ear Pain
Hamid Djalilian, Sanaz Hamidi
3. Ear Drainage
Alice Lee, Hamid Djalilian
4. Hearing Loss
Vanessa, Hamid Djalilian
5. Tinnitus
Hamid Djalilian, Vanessa Rothholtz, Sanaz Hamidi
6. Ear plugging/popping
Ali Sepehr, Hamid Djalilian
7. Trauma to the Ear
James Ridgway, Hamid Djalilian
8. Facial Paralysis
Hamid Djalilian, Amir Deylamipour, Sanaz Hamidi
9. Dizziness and Vertigo
Hamid Djalilian

Diseases of the Nose and Sinuses

10. The History and Examination of the Nose
Ed Wu, Vanessa Rothholtz, Hamid Djalilian
11. Nasal Congestion
Paul Schalch, Hamid Djalilian
12. Epistaxis (Nose Bleed)
Rohit Garg, Hamid Djalilian
13. Nasal Discharge
Paul Schalch, Quoc Nguyen
14. Other Nasal or Sinus Conditions
Hamid Djalilian
15. Trauma to the Nose and face
Paul Holden, Brian Wong

Diseases of the Mouth, Throat and Neck

16. The History and Examination
Ed Wu, Vanessa Rothholtz, Hamid Djalilian
17. Problems with the Mouth
Aaron Benson, Ryan Leonard
18. Sore throat
Mehdi Sina, Hamid Djalilian, Victor Passy
19. Hoarseness
Essie Fine, Roger Crumley
20. Swallowing Problems
Essie Fine, Hamid Djalilian
21. Difficulty Breathing
Gurpreet Ahuja, Hamid Djalilian
22. Cough
Roberto Barretto, Hamid Djalilian
23. Salivary Gland and Thyroid/Parathyroid Disorders
William Armstrong
24. Neck Mass
Hau Sin Wong, Jason Kim
25. Neck Pain
Hamid Djalilian
26. Trauma to the Neck
John McGuire, Hamid Djalilian
27. Indications for Common Otolaryngology Procedures
Hamid Djalilian, Gurpreet Ahuja, Roberto Barretto, Hau Sin Wong, David M. Stone
28. Danger Signs in Otolaryngology
Hamid Djalilian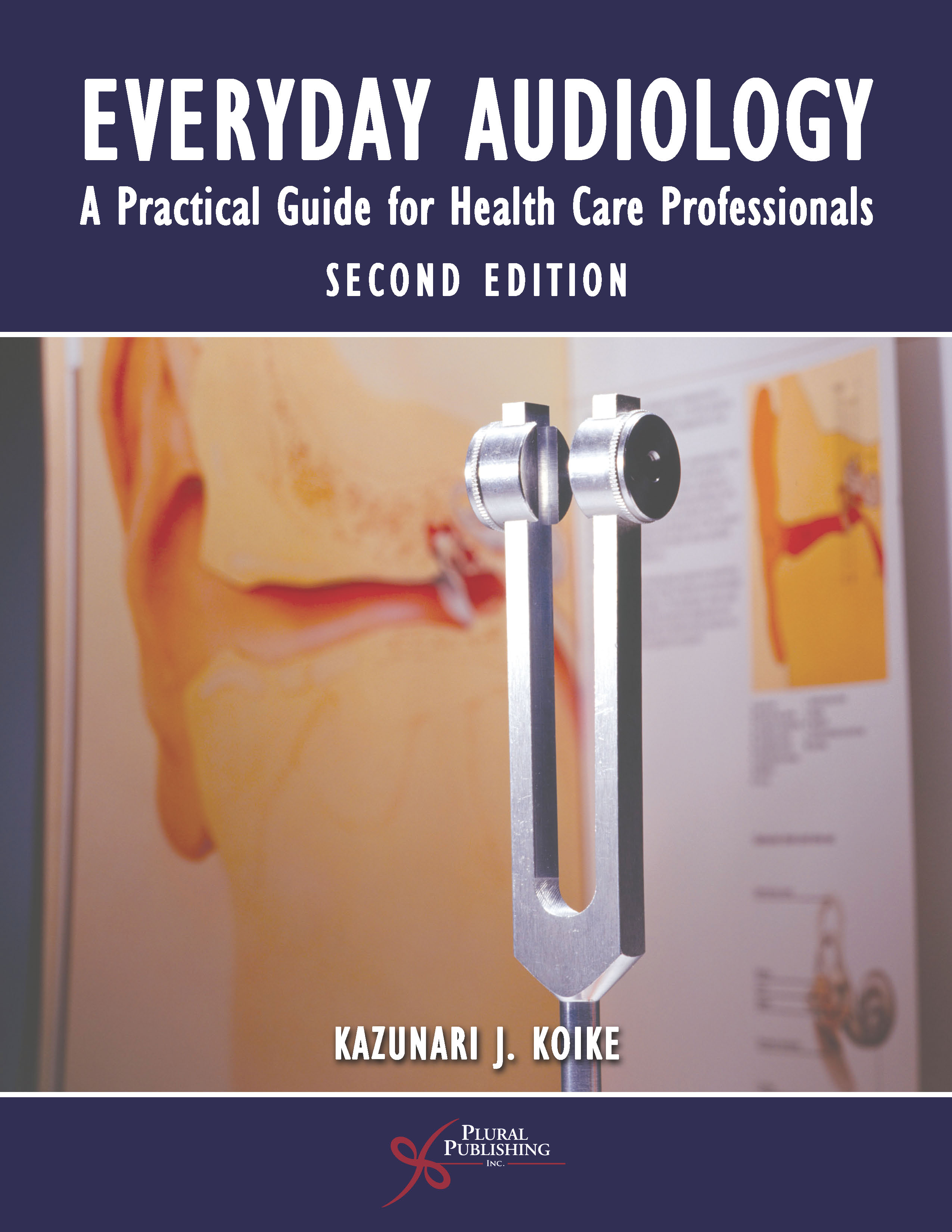 Second Edition
Kazunari Koike
Details: 224 pages, B&W, Softcover, 7" x 10"
ISBN13: 978-1-59756-545-5
© 2014 | Available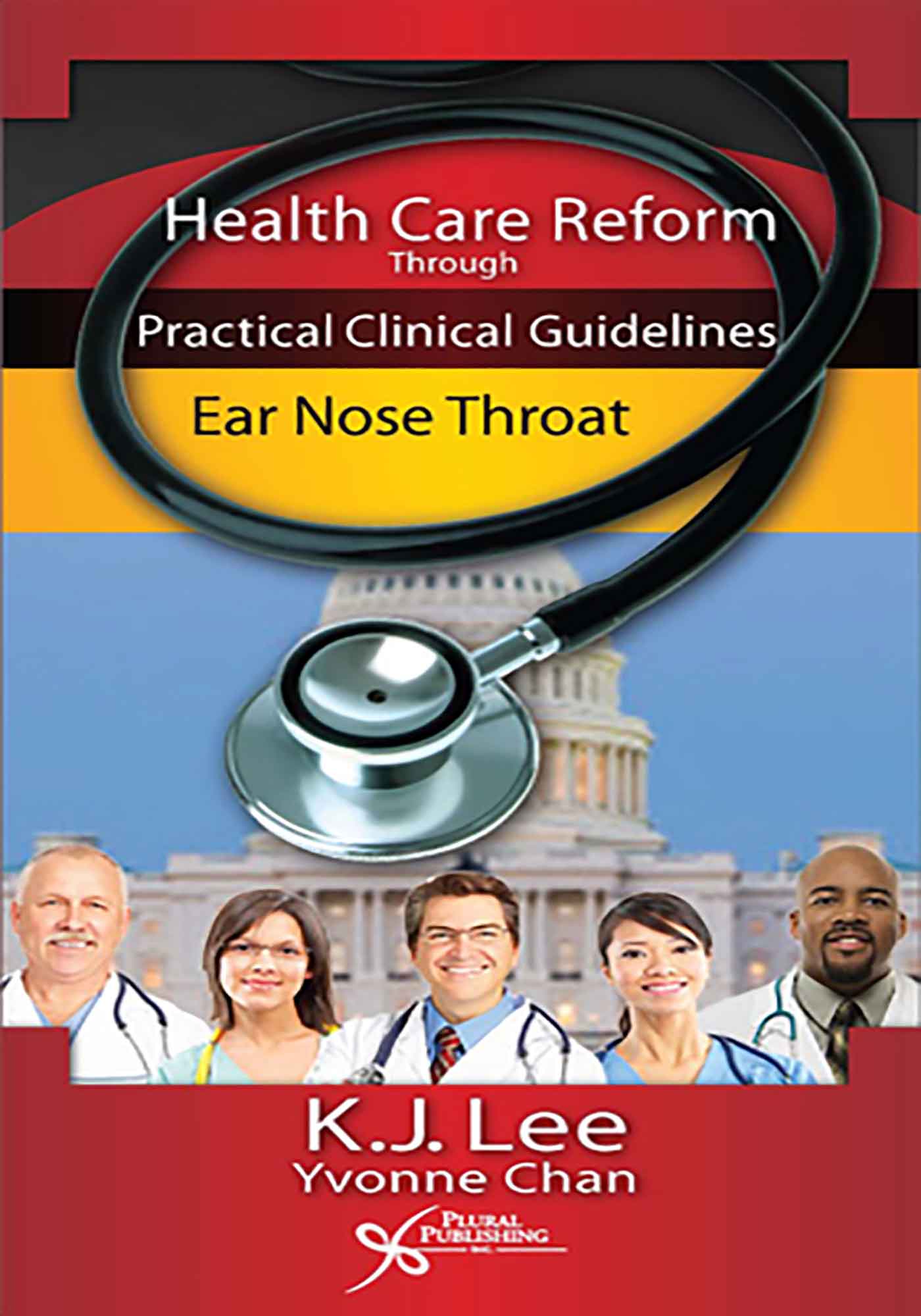 First Edition
K.J. Lee, Yvonne Chan
Details: 656 pages, B&W, Softcover, 4.5" x 8"
ISBN13: 978-1-59756-376-5
© 2010 | Available