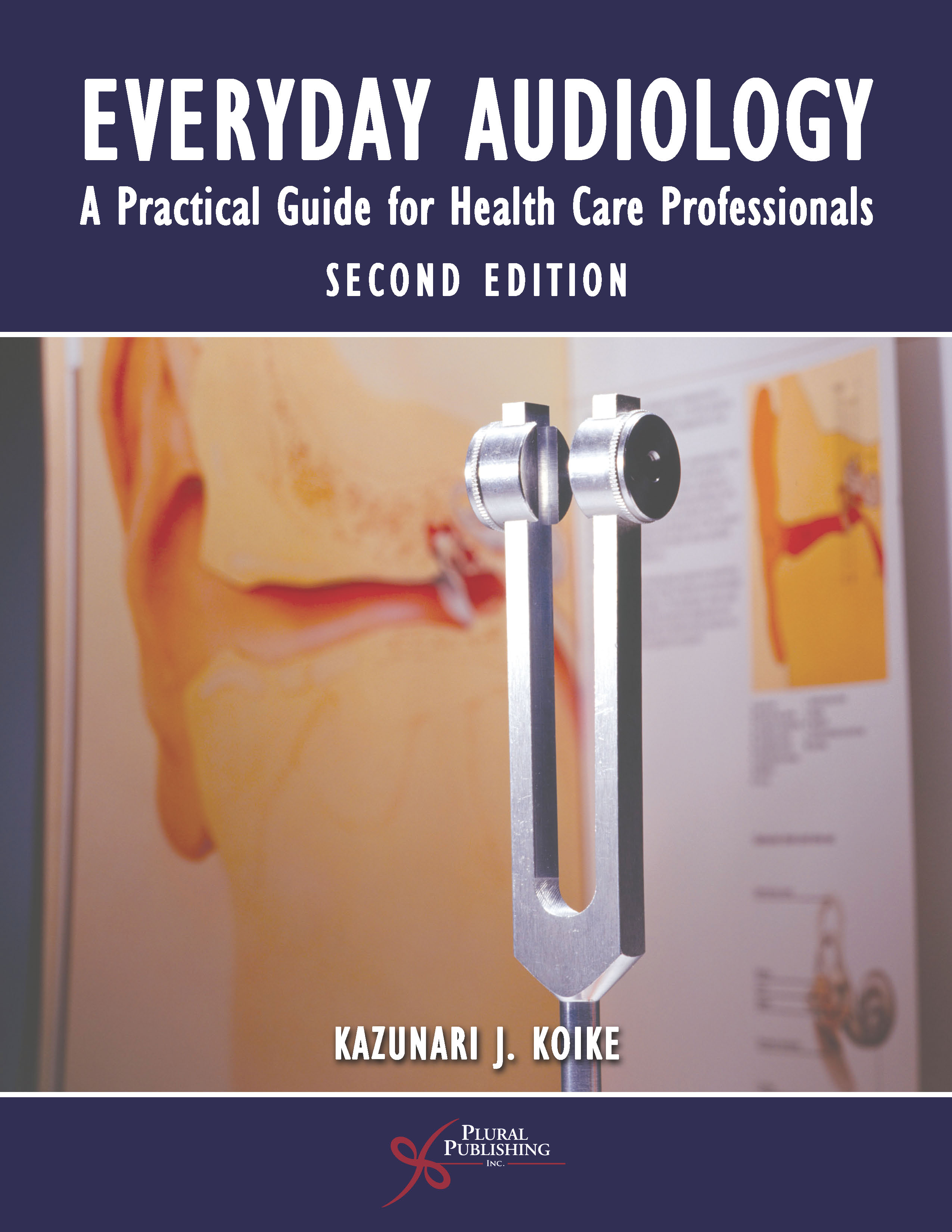 Everyday Audiology: A Practical Guide for Health Care Professionals
Second Edition
Kazunari Koike
Details: 224 pages, B&W, Softcover, 7" x 10"
ISBN13: 978-1-59756-545-5
© 2014 | Available
Purchase Print Book
Price: $74.95
Everyday Audiology, Second Edition is an invaluable guide for clinicians involved in the care of patients with hearing impairment or balance disorders. Originally written for ENT residents, it has also become a useful resource for other health care professionals who need to synthesize audiologic test results and come up with one cohesive clinical diagnosis. This includes otolaryngologists, family medicine physicians, pediatricians, medical students, audiologists, audiology students, teachers of the hearing impaired, hearing instrument specialists, speech-language pathologists who work with hearing impaired children, and even physical therapists who provide rehabilitation to patients with balance disorders.
The book contains clinically relevant norms and values that are extremely useful for clinical interpretation. Drawn from lectures given to otolaryngology-head and neck surgery residents and case reports conducted by clinical audiologists at West Virginia University School of Medicine, the book is designed for easy consumption of essential information. Key concepts are presented on left-hand pages and supporting and tabular material on the right.
The book is divided into five parts:
Part I: Evaluation of Hearing Disorders
Part II: Evaluation of Balance Disorders
Part III: Rehabilitation of Hearing Disorders
Part IV: Otologic/Audiologic Differential Diagnosis
Part V: References and Notes

For the second edition, there is an addition of an entirely new section. Otologic/audiologic diagnoses that are commonly seen in otology and audiology clinics are presented with a battery of associated audiologic examinations. In this new section (Part IV), the diagnostic code, commonly known as International Classification of Diseases 9th Revision Clinical Modification (ICD-9-CM), is conveniently provided under each case as a reference.
Frequently used audiology terminology and significant clinical criteria are printed in bold. The Current Procedural Terminology (CPT) code, if available, is listed under each test procedure. This book has been found to be helpful in preparation for periodic in-service exams for ENT residents, the ASHA praxis exam for AuD students, and the Step 2 clinical exam for medical students.
Reviews
"Named to Doody's Core Titles in the Health Sciences - Speech, Language & Hearing 2018 list."
—Doody's (2018)
Foreword by Stephen J. Wetmore, M.D, M.B.A.
Preface
Overview
Part I: Evaluation of Hearing Disorders
History
Audiogram
Hearing Level
Calibration and Equal-Loudness Contours
Degree of Hearing Loss
The Effects of Hearing Loss
Type of Hearing Loss
Masking
Effective Masking
Speech Reception Threshold and Discrimination
Tuning Fork Testing
Tympanogram
High-Frequency Tympanogram
Acoustic Reflex
Understanding Acoustic Reflex Patterns
Visual Reinforcement Audiometry (VRA)
Stenger Test
Auditory Brainstem Response (ABR)
Neurologic ABR Interpretation
Threshold ABR
Auditory Steady-State Response
Electrocochleography (ECoG)
Otoacoustic Emissions (OAE)
Transient-Evoked Otoacoustic Emissions (TEOAE)
Distortion-Product Otoacoustic Emissions (DPOAE)
Central Auditory Processing (CAP)
CAPD Intervention
Part II: Evaluation of Balance Disorders
Dizziness Handicap Inventory (DHI)
Electronystagmography (ENG)
Saccade
Tracking (Pursuit)
Gaze
Positional
Optokinetic (OPK)
Dix-Hallpike Maneuver
Caloric
Unilateral Weakness
Bilateral Weakness
Directional Preponderance
Rotational Chair
Computerized Dynamic Posturography (CDP)
Clinical Test of Sensory Interaction on Balance (CTSIB)
Vestibular Rehabilitation
Vestibular-Evoked Myogenic Potentials (VEMP)
Part III: Rehabilitation of Hearing Disorders
Hearing Aid Evaluation (HAE)
Size and Style of Hearing Aids
Assistive Listening Devices
Cochlear Implant
Criteria for Cochlear Implant Candidacy
Success Hierarchy from Cochlear Implant
Methods of Rehabilitation
Summary of Audiologic Tests for Common Ear Disorders
PART IV: Otologic/Audiologic Differential Diagnosis
Section A: Outer and Middle Ear
Congenital Aural Atresia
Eustachian Tube Dysfunction/Otitis Media
Perforated Tympanic Membrane
Cholesteatoma
Otosclerosis
Acoustical Mechanism of the Outer and Middle Ear
Section B: Inner Ear
Hereditary Hearing Loss
Basics of Hearing Loss Inheritance
Unilateral Hearing Loss
Management of Educationally Significant Hearing Loss
Meniere's Disease
Noise Induced Hearing Loss
Hearing Conservation Program
Compensation for Hearing Loss
Pseudohypacusis
Electrophysiologic Estimates of Hearing Loss
Tinnitus
Ototoxicity
Reporting Adverse Events from Ototoxicity
Presbycusis
Communicating with Someone with a Hearing Loss
Section C: Retrocochlear
Acoustic Neuroma
Abnormal Auditory Perception (Auditory Neuropathy/Dyssynchrony)
Section D: Facial Nerve and Balance
Bell's Palsy
Benign Paroxysmal Positional Vertigo
Vestibular Neuronitis
Appendix
Syndromes and Diseases Associated with Hearing Loss
PART V: References and Notes
Index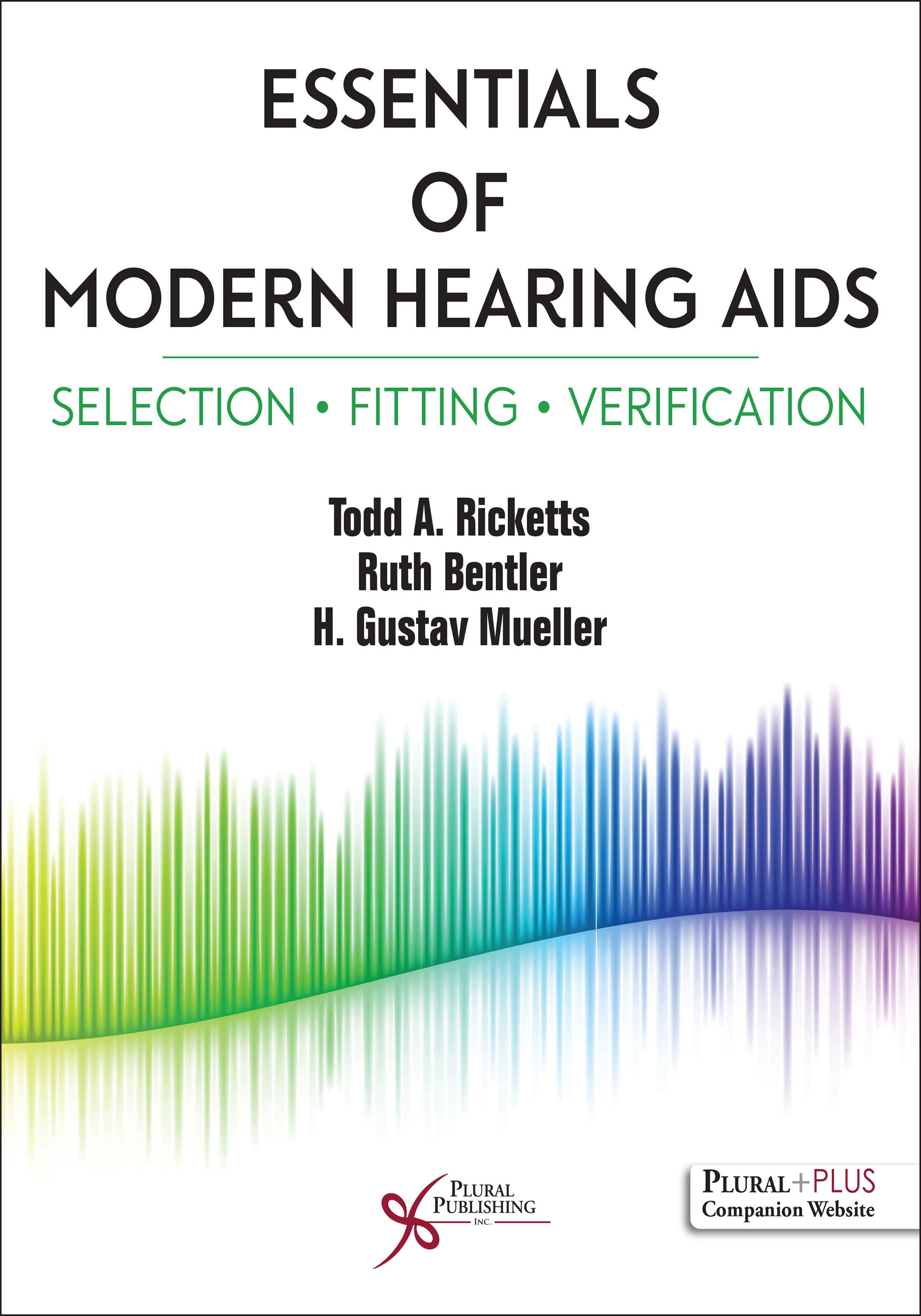 First Edition
Todd A. Ricketts, Ruth Bentler, H. Gustav Mueller
Details: 888 pages, B&W, Hardcover, 8.5" x 11"
ISBN13: 978-1-59756-853-1
© 2019 | Available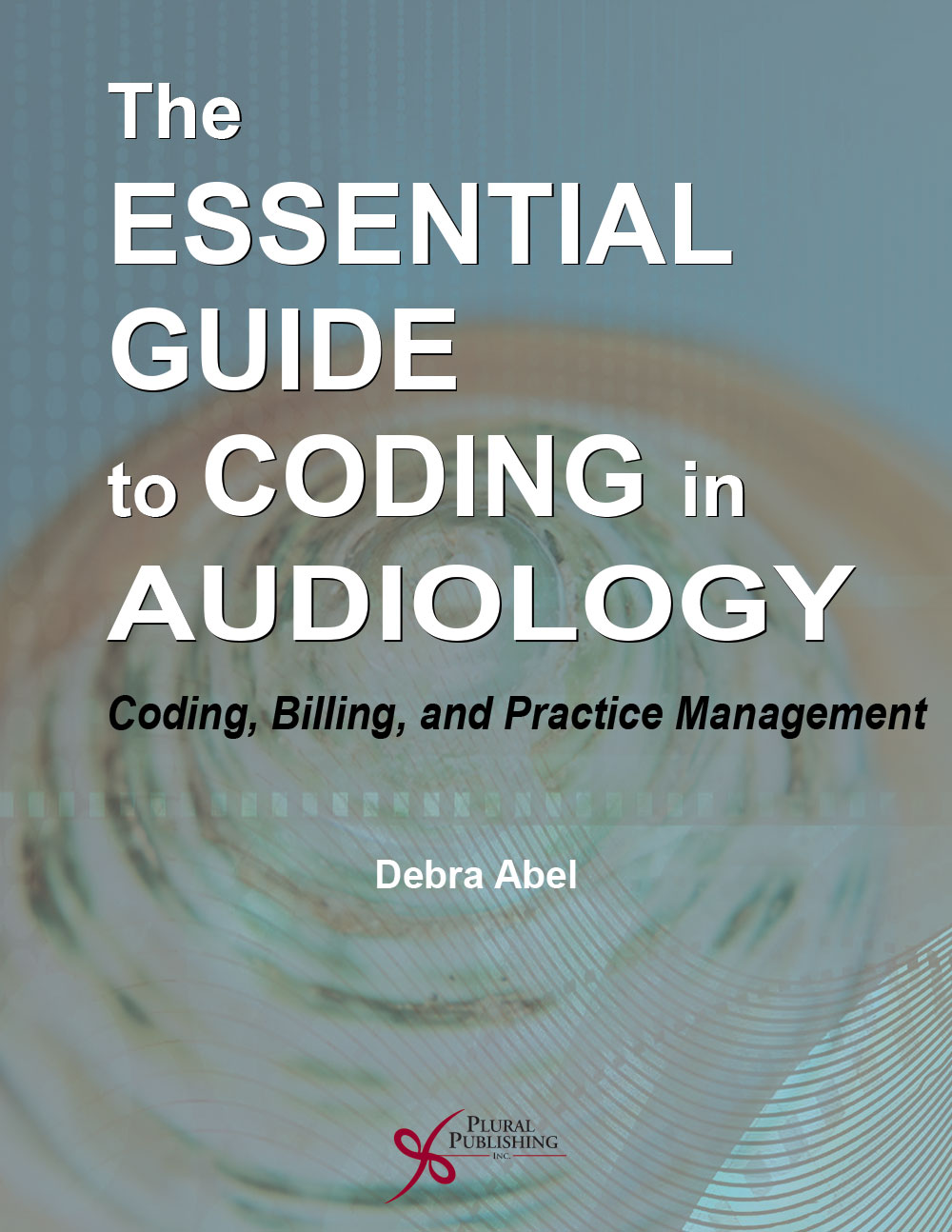 First Edition
Debra Abel
Details: 114 pages, B&W, Spiral Bound, 8.5" x 11"
ISBN13: 978-1-59756-893-7
© 2018 | Available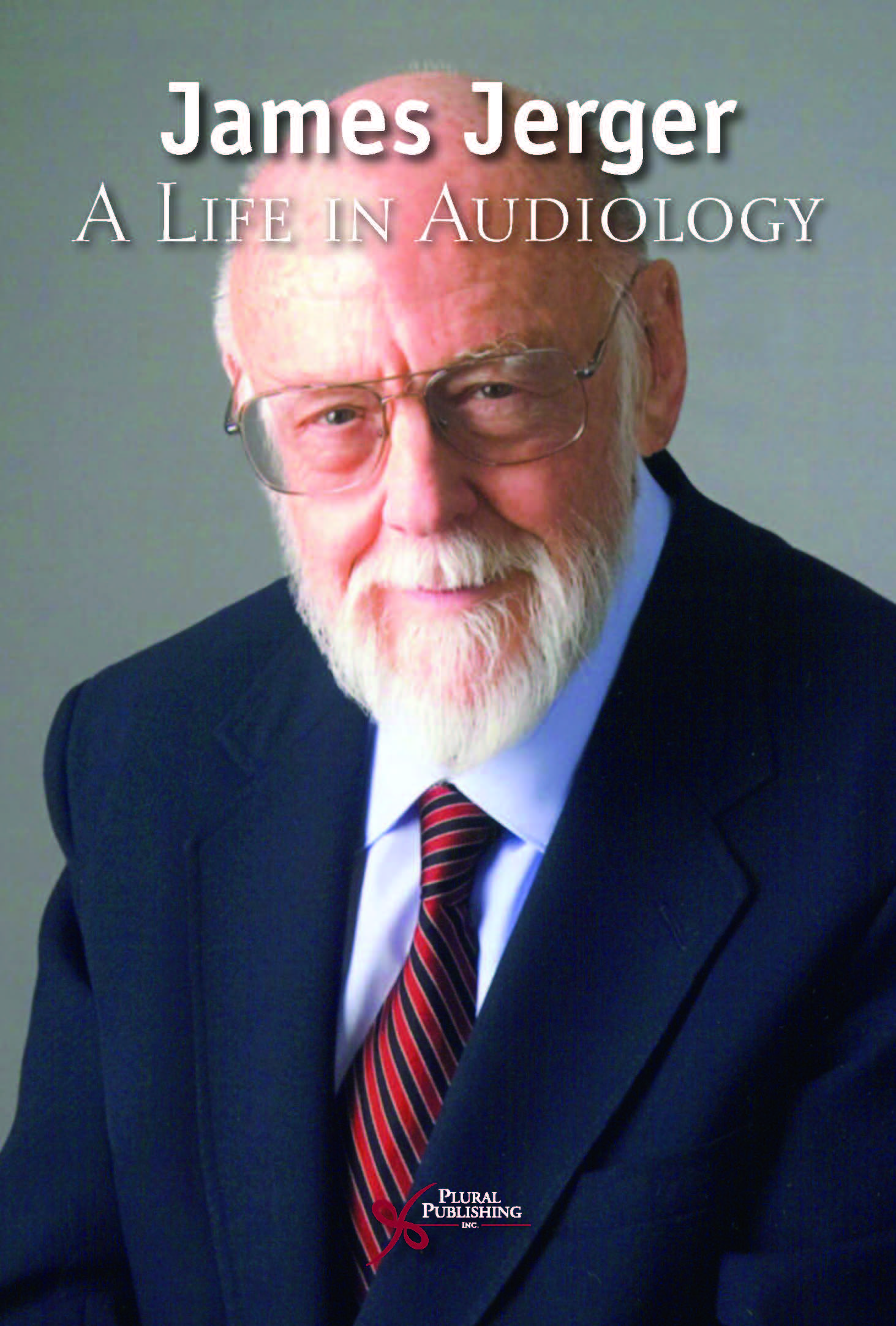 First Edition
James Jerger
Details: 144 pages, B&W, Softcover, 6" x 9"
ISBN13: 978-1-94488-368-3
© 2017 | Available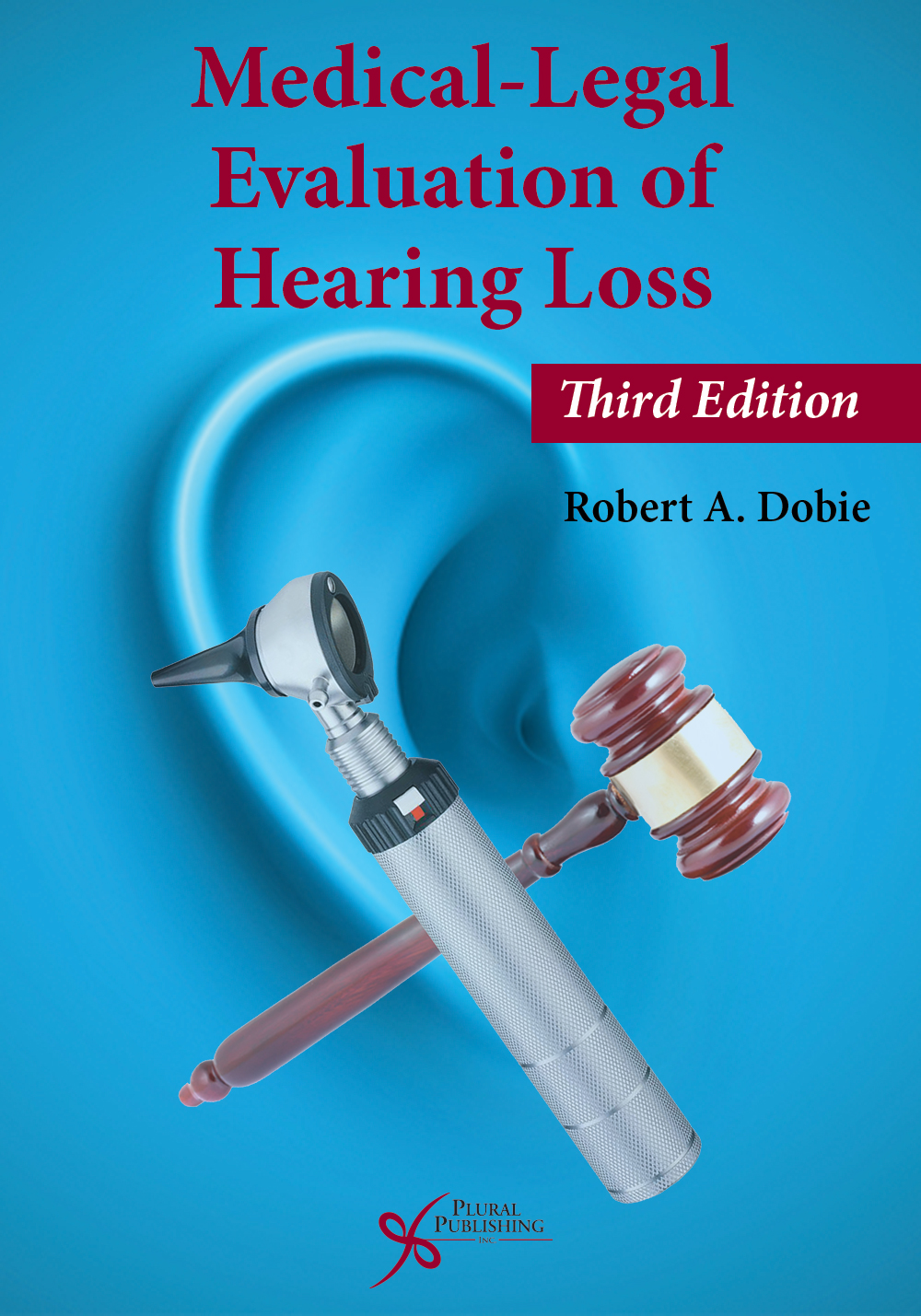 Third Edition
Robert A. Dobie
Details: 419 pages, B&W, Hardcover, 7" x 10"
ISBN13: 978-1-59756-714-5
© 2015 | Available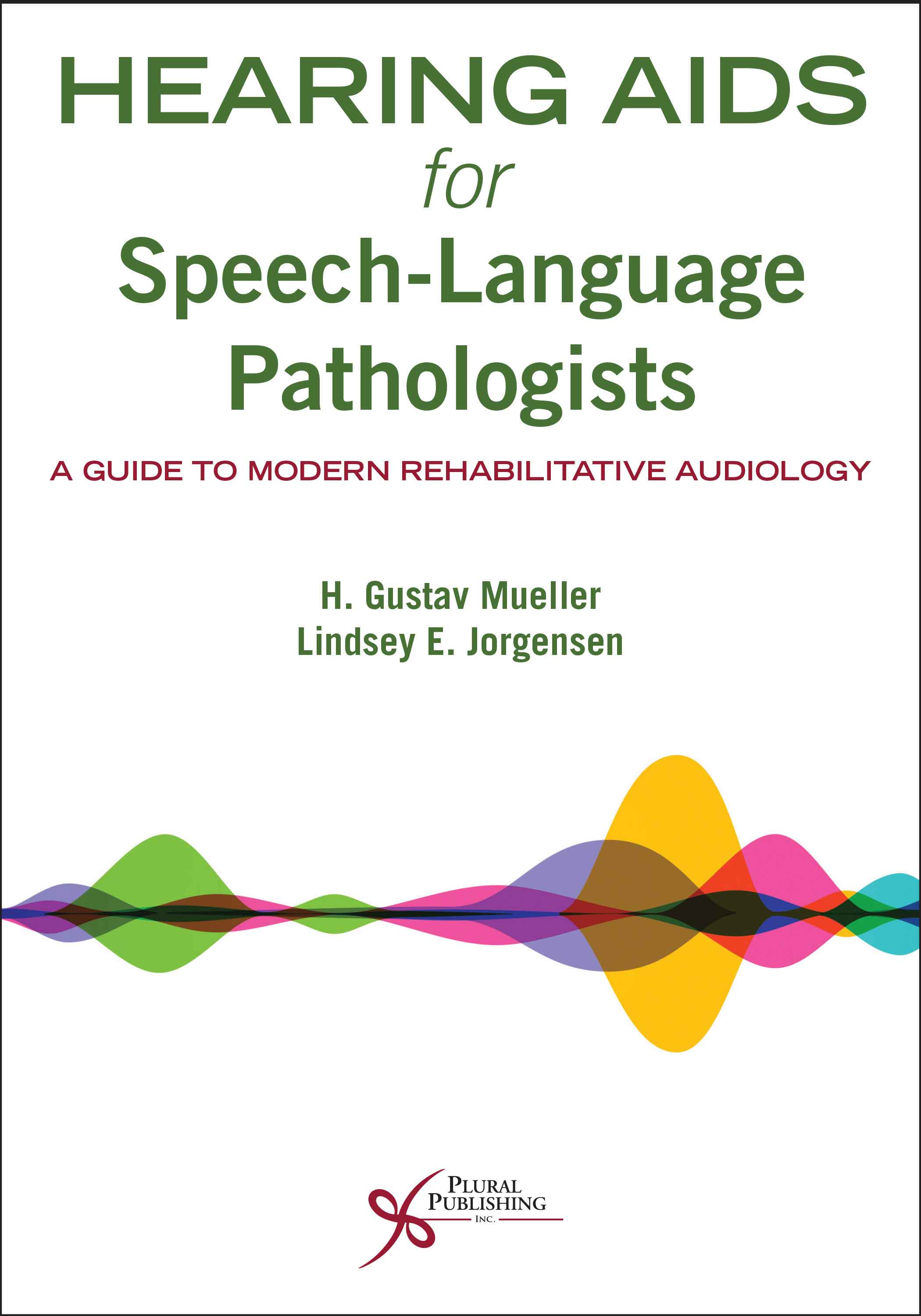 First Edition
H. Gustav Mueller, Lindsey E. Jorgensen
Details: 445 pages, B&W, Softcover, 7" x 10"
ISBN13: 978-1-63550-214-5
© 2020 | Available