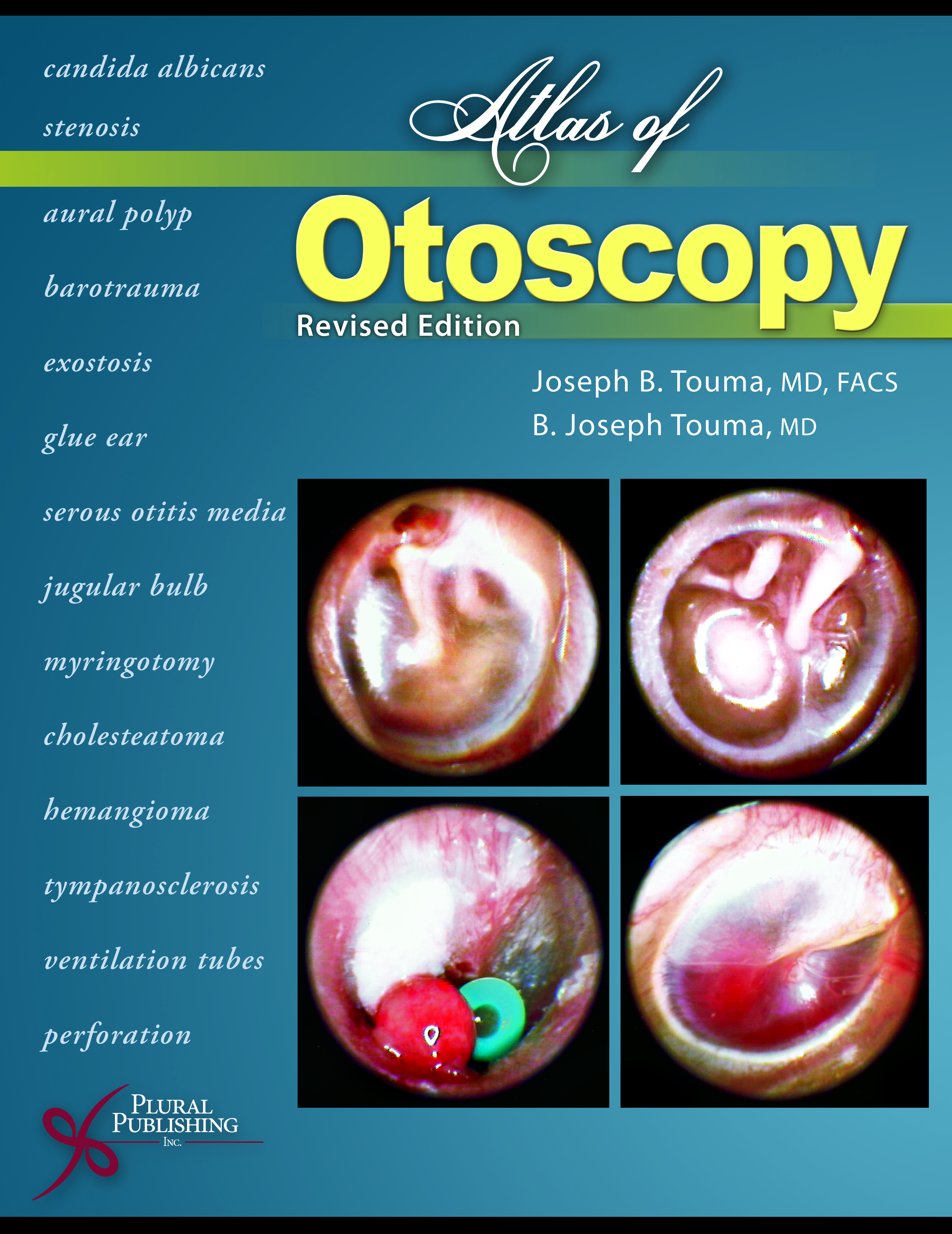 Atlas of Otoscopy.
First Edition
Joseph B. Touma, B. Joseph Touma
Details: 208 pages, Full Color, Hardcover, 8.5" x 11", PRINT ONLY
ISBN13: 978-1-59756-093-1
© 2006 | Available
Purchase Print Book
Price: $199.95
This is the first edition only available in print. A second edition with added images has been published as an eBook.
Stunningly illustrated with uniquely labeled otoscopic images depicting the range of common and less common anomalies
Quickly and clearly enables correct diagnosis and treatment options
Invaluable for ORL-H&NS clinicians as well as family practitioners who encounter such problems daily

While written principally for otologists in training, this stunningly illustrated volume provides much information for audiologists in recognizing and understanding common and rare conditions such as cholesteatoma, perforations, aural polyps, middle ear effusion, bubbles, glomus tumour, and more.
The authors demonstrate that careful examination of the external ear can yield a wealth of information pertaining to the condition of the external ear canal, the tympanic membrane and the middle ear, presenting a range of otoscopic images, each uniquely and clearly captioned and labeled to illuminate each illustration and the anomalies therein.
Reviews
"This extensive photographic atlas of otoscopy provides a thorough collection of pictures covering the ear canal, tympanic membrane, and the middle ear. The purpose is to provide a tool for otologic, pediatric, and internal medicine practitioners, residents, and students to aid in diagnosis. The authors' worthy objectives are met...This is a useful reference to aid in the diagnosis of otologic diseases...FOUR STARS"
—Alan Micco, M.D. (Northwestern University Feinberg School of Medicine), Doody's Review Service
Normal Typmpanic Membrane.
Serious Otitis Media.
Acute Otitis Media.
Ventilation Tubes.
Neomembranes and Tympanosclerosis.
Adhesive Otitis Media and Ossicular Necrosis.
Perforations.
Barotrauma and Traumatic Perforations.
Temporal Bone Fractures.
Cholesteatoma.
Aural Poylps.
Tympanoplasty.
Exostosis.
Glomus Tumors.
Fungal Otitis Externa (Otomycosis).
Foreign Body in the Ear.
Miscellaneous Pathology.
Index.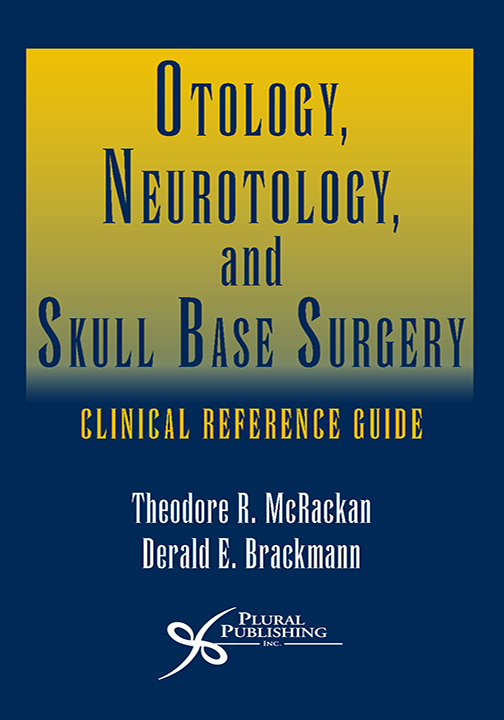 First Edition
Theodore R. McRackan, Derald E. Brackmann
Details: 593 pages, B&W, Softcover, 4.5" x 8"
ISBN13: 978-1-59756-651-3
© 2016 | Available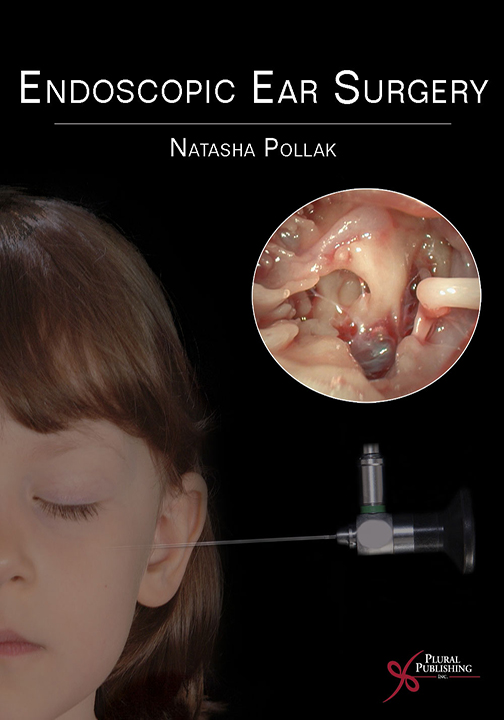 First Edition
Natasha Pollak
Details: 200 pages, Full Color, Hardcover, 8.5" x 11"
ISBN13: 978-1-59756-504-2
© 2014 | Available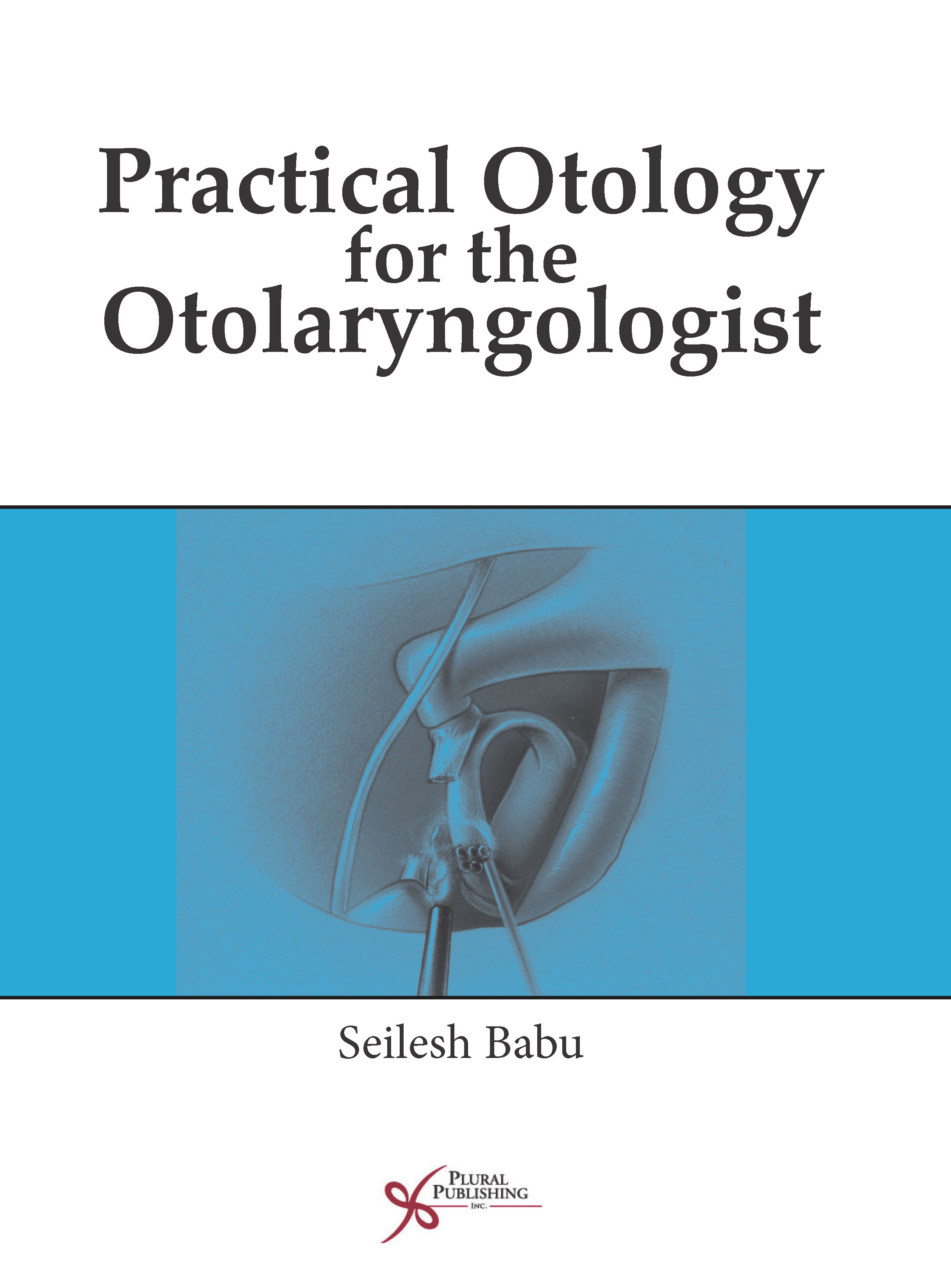 First Edition
Seilesh Babu
Details: 344 pages, Full Color, Hardcover, 8.5" x 11"
ISBN13: 978-1-59756-254-6
© 2013 | Available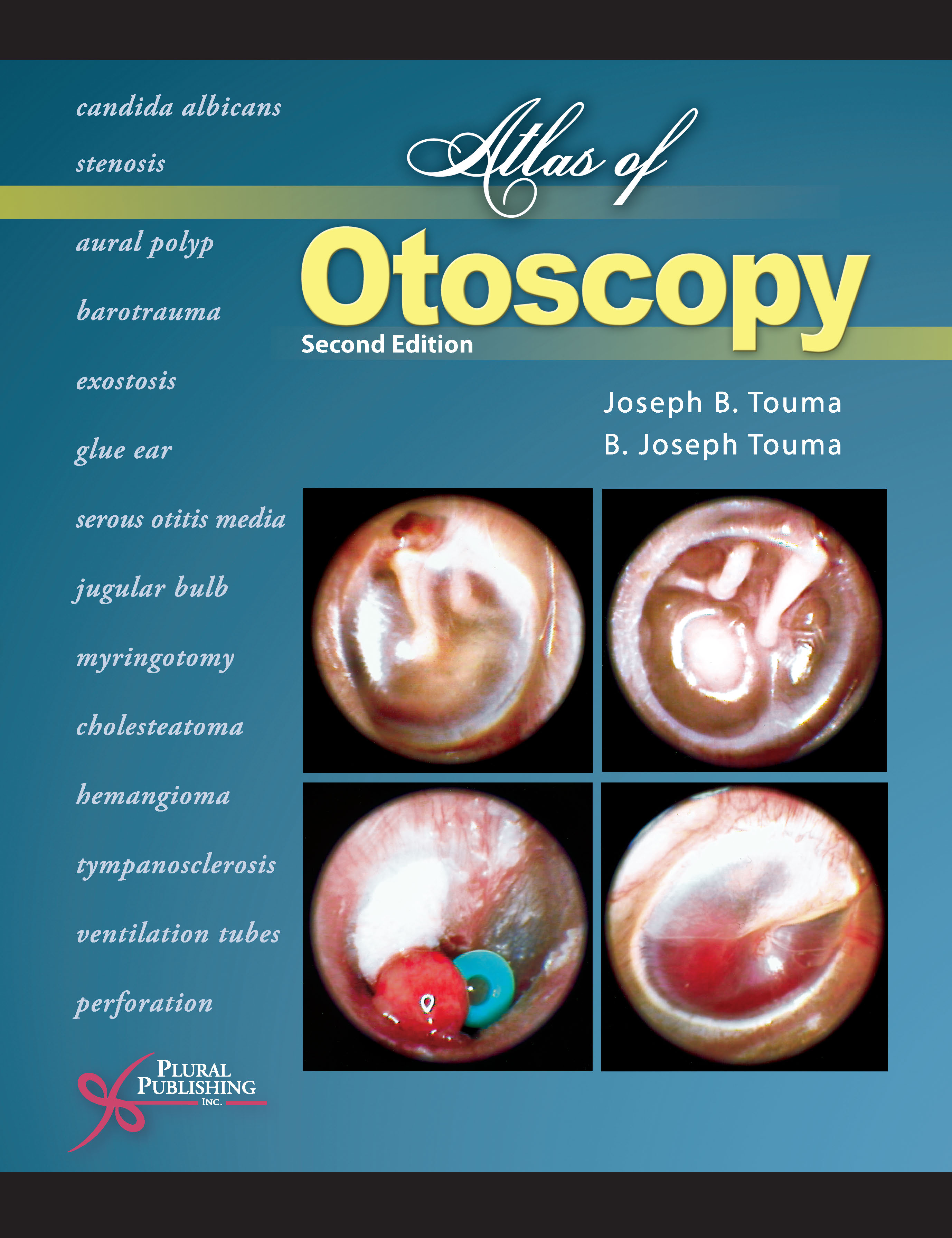 Second Edition
Joseph B. Touma, B. Joseph Touma
Details: 208 pages, Full Color, eBook
ISBN13: 978-1-59756-506-6
© 2013 | Available