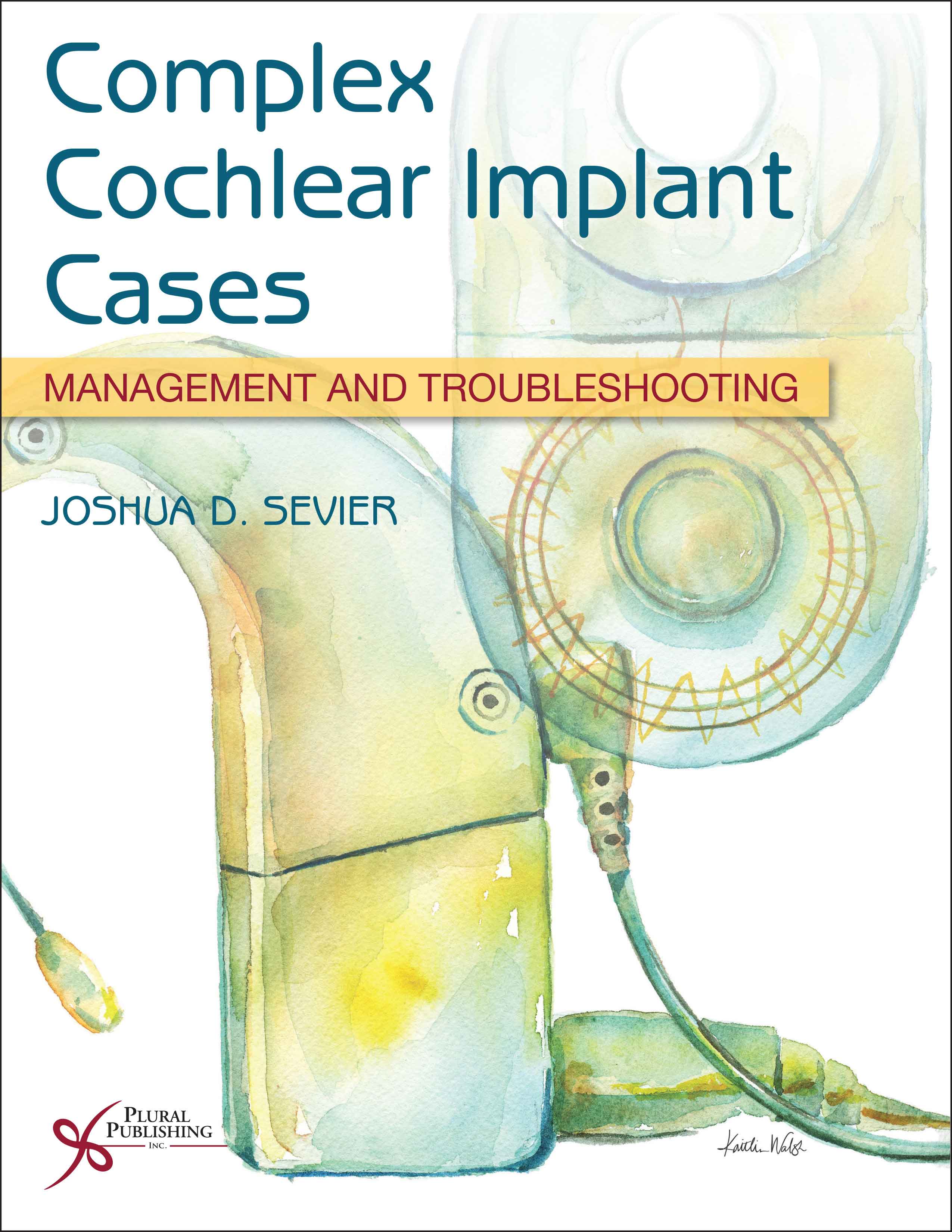 Complex Cochlear Implant Cases: Management and Troubleshooting
First Edition
Joshua D. Sevier
Details: 278 Pages, B&W, Softcover, 7" x 10"
ISBN13: 978-1-63550-383-8
© 2023 | Available
Not all cochlear implant cases present in a traditional manner, which calls for audiologists to seek a second opinion in more intricate and difficult cases. Complex Cochlear Implant Cases: Management and Troubleshooting offers both new and experienced cochlear implant audiologists the opportunity to tap into the knowledge and experience of skilled colleagues who have handled unique and challenging clinical situations with current or potential implant recipients. The book includes pediatric and adult complex cases pertaining to issues in mapping because of various medical conditions, equipment issues, improper device programming, lack of objective methods, and more.
Each case starts with a clinical presentation, audiological testing, device programming, and suggested reading with research-backed references. The addition of questions for the reader offers time for the clinician to work through the case in their mind before providing answers, insights, summary, and key points.
In addition to cases, the book also includes information on common methods for troubleshooting, objective measures, and instruction, as well as supplemental information regarding programming electrical-acoustic stimulation (EAS) cochlear implants.

Key Features
Includes pediatric and adult complex cases
Cases are descriptive and offer highly illustrative insights
Cases written by experienced cochlear implant audiologists working in high-volume cochlear implant centers in hospital and university settings
125+ figures including audiograms, mapping, and objective measures provide a visual representation to each case, helping the reader rationalize recommendations from leaders in the field
"If you find yourself challenged by trying to manage cochlear implant (CI) patients with a variety of needs, you're not alone. Working with cochlear implant recipients is complex and requires you to know so many things. And, the work can be stressful because patient outcomes depend greatly on the skills of the audiologist. Often, these skills include a willingness to try something new.
In this book you'll be exposed to a variety of complex cases that will help you improve your clinical skills. You'll learn about practices that clinicians use to alleviate problems and improve outcomes. Some of these practices are standard while many are unique steps you may never have considered.
When you finish reading this book, you may wonder 'are there any straightforward CI cases out there?' (and yes, there are…but these complex cases are so interesting!). We are fortunate these clinicians were willing to share these interesting cases and provide us with the opportunity to learn from their experiences."
–Terry Zwolan, PhD, CCC-A, Clinical Professor Emerita, Department of Otolaryngology, Head & Neck Surgery, Michigan Medicine, University of Michigan, Ann Arbor
Preface
Acknowledgements
Contributors
Cases
Chapter 1. Role of Middle Ear Status in Cochlear Implant Programming
Jordan Alyse Coffelt and Sarah E. Warren
Chapter 2. Fluctuating Impedance and Performance
Kari Smilsky
Chapter 3. Electrode Deactivation Based on Pitch-Confused Electrodes
Sarah E. Warren and Jordan Alyse Coffelt
Chapter 4. "It's Raining in My Head!"
Joshua D. Sevier
Chapter 5. A Case of Facial Nerve Stimulation
Meredith Holcomb and Molly Smeal
Chapter 6. Techniques for Management of Persistent Facial Nerve Stimulation and Pain in a Bilateral Cochlear Implant User
Jane Brew
Chapter 7. "The Screaming in My Head Won't Stop": A Case of Neurofibromatosis Type II
Joshua D. Sevier
Chapter 8. The Road to Revision: A Bilateral, Sequential Reimplantation
Brittney Sprouse and Ali Marquess
Chapter 9. Lack of Audibility Followed by Lack of Clarity
Joshua D. Sevier, Elysa Binger, and Emily A. Graves
Chapter 10. "I Only Hear Women's Voices... No Men."
Joshua D. Sevier and McKenzie Rosdail Kaus
Chapter 11. Programming Pediatrics: First Ensure Access, Then Optimize Speech Perception, and Finally Perfect Sound Quality
Jessica Messersmith and Brett King
Chapter 12. Overstimulation
Jordan McNair and Meredith Holcomb
Chapter 13. Advanced Evaluation and Programming in Single-Sided Deafness Cochlear Implants
Molly Smeal and Meredith Holcomb
Chapter 14. Programming Electric-Acoustic Stimulation (EAS) Cochlear Implants
Viral D. Tejani and Camille Dunn
Appendix A. Common Methods for Troubleshooting, Objective Measures, and Instruction
Joshua D. Sevier
Appendix B. Supplemental Information Regarding Programming Electrical-Acoustic Stimulation (EAS) Cochlear Implants
Viral D. Tejani and Camille Dunn

Index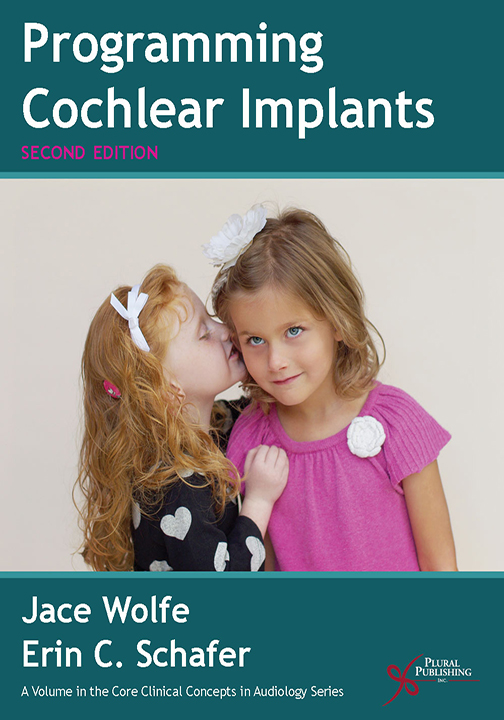 Second Edition
Jace Wolfe, Erin C. Schafer
Details: 408 pages, 2-Color, eBook
ISBN13: 978-1-59756-708-4
© 2015 | Available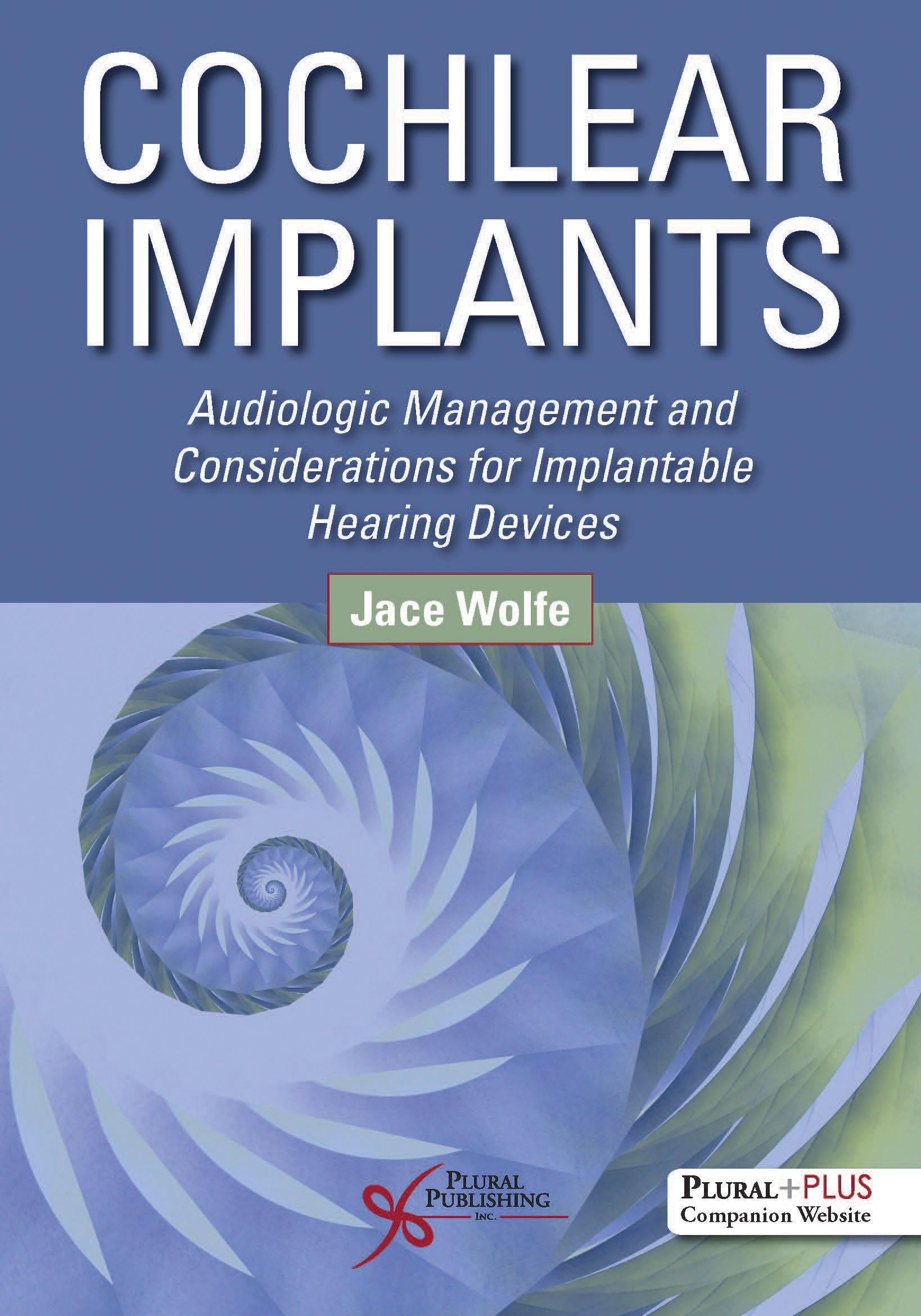 First Edition
Jace Wolfe
Details: 858 pages, Full Color, Hardcover, 8.5" x 11"
ISBN13: 978-1-59756-892-0
© 2020 | Available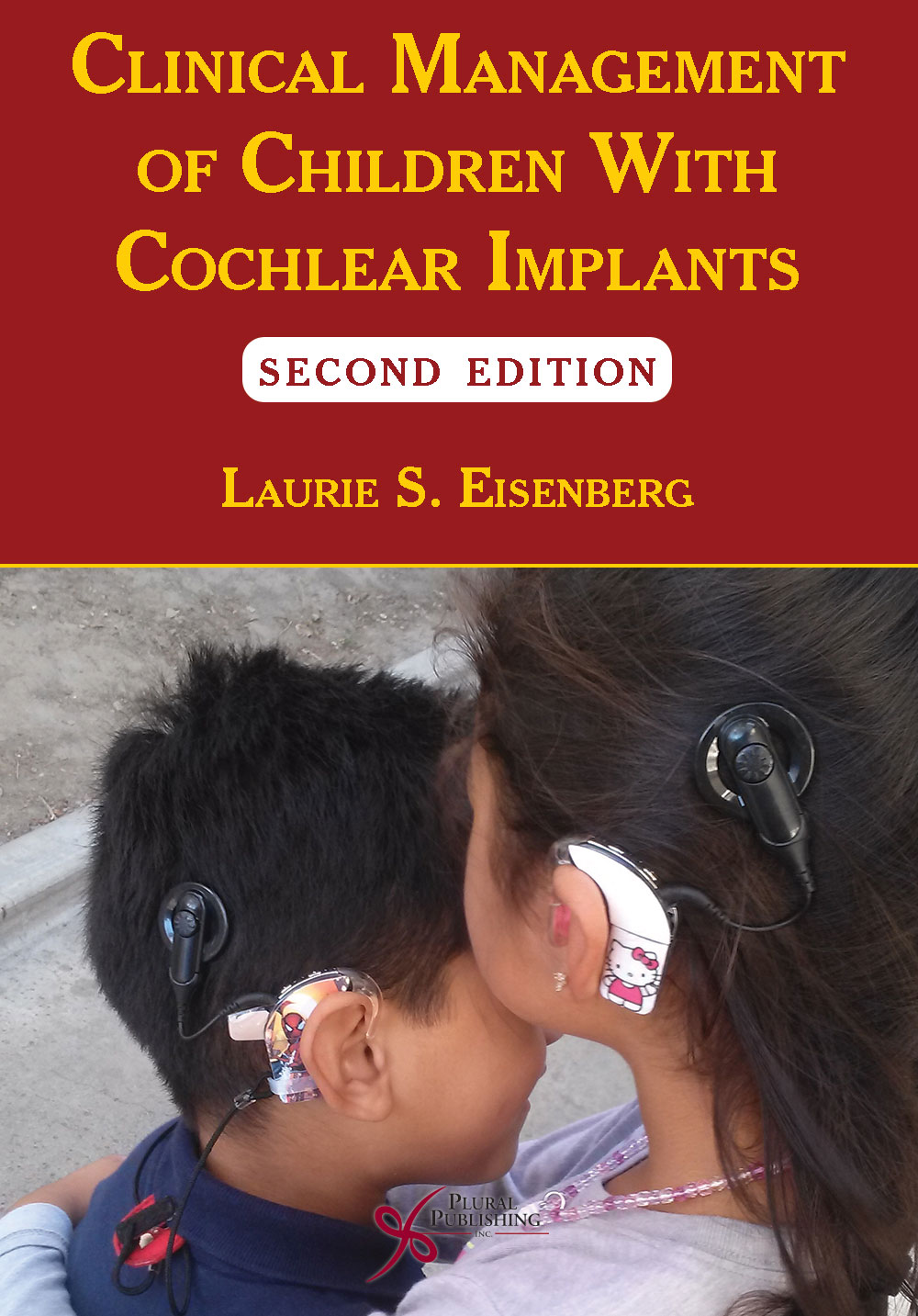 Second Edition
Laurie S. Eisenberg
Details: 890 pages, B&W, Softcover, 7" x 10"
ISBN13: 978-1-59756-723-7
© 2017 | Available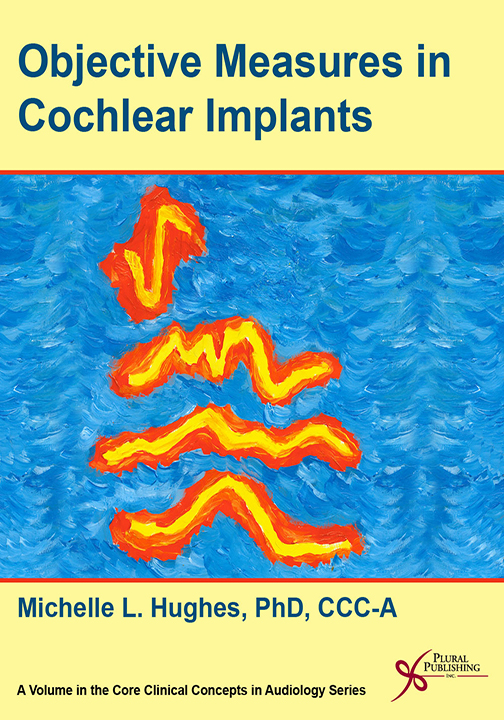 First Edition
Michelle Hughes
Details: 164 pages, B&W, Softcover, 8.5" x 11"
ISBN13: 978-1-59756-435-9
© 2013 | Available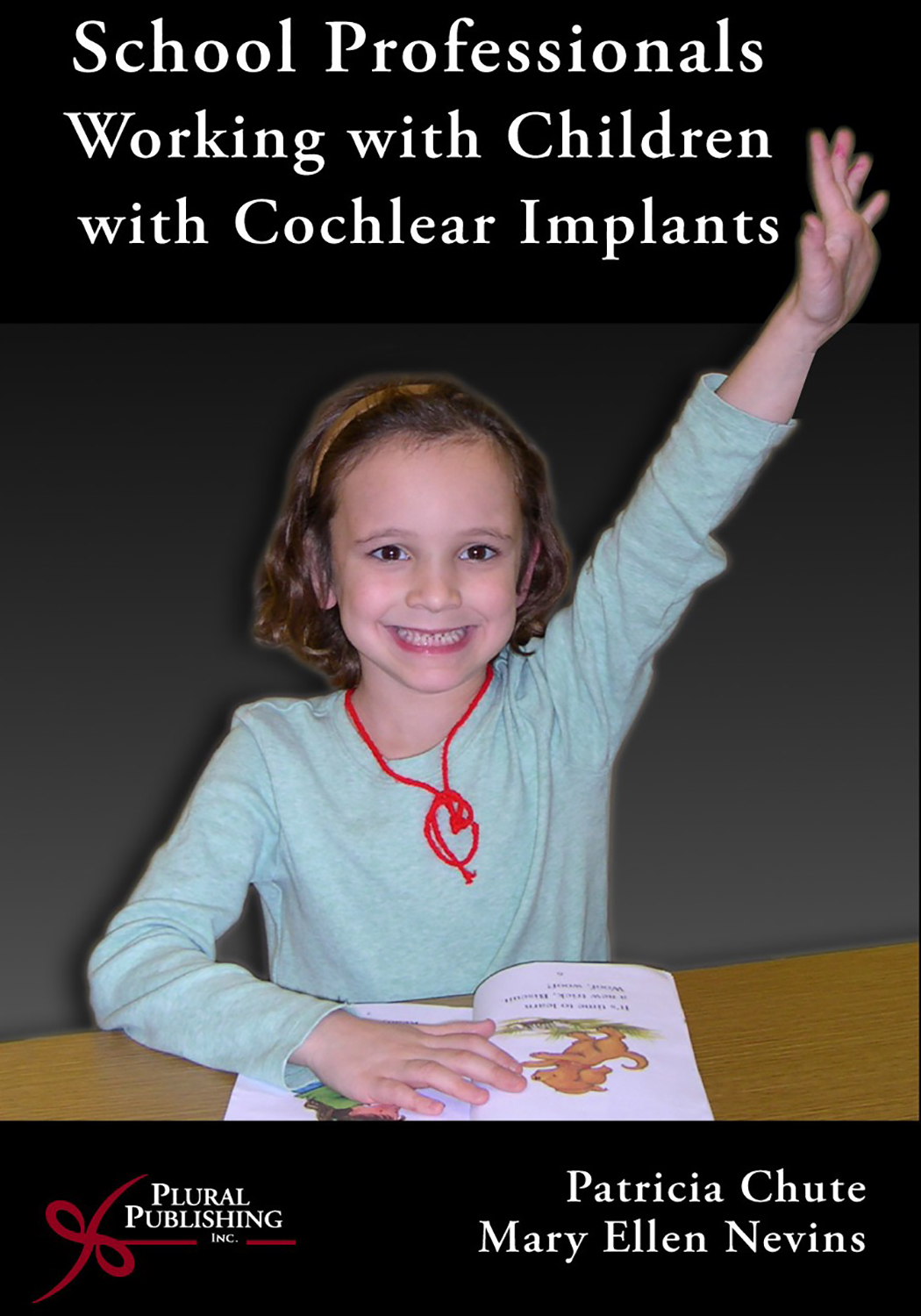 First Edition
Patricia M. Chute, Mary Ellen Nevins
Details: 239 pages, B&W, Softcover, 6" x 9"
ISBN13: 978-1-59756-013-9
© 2006 | Available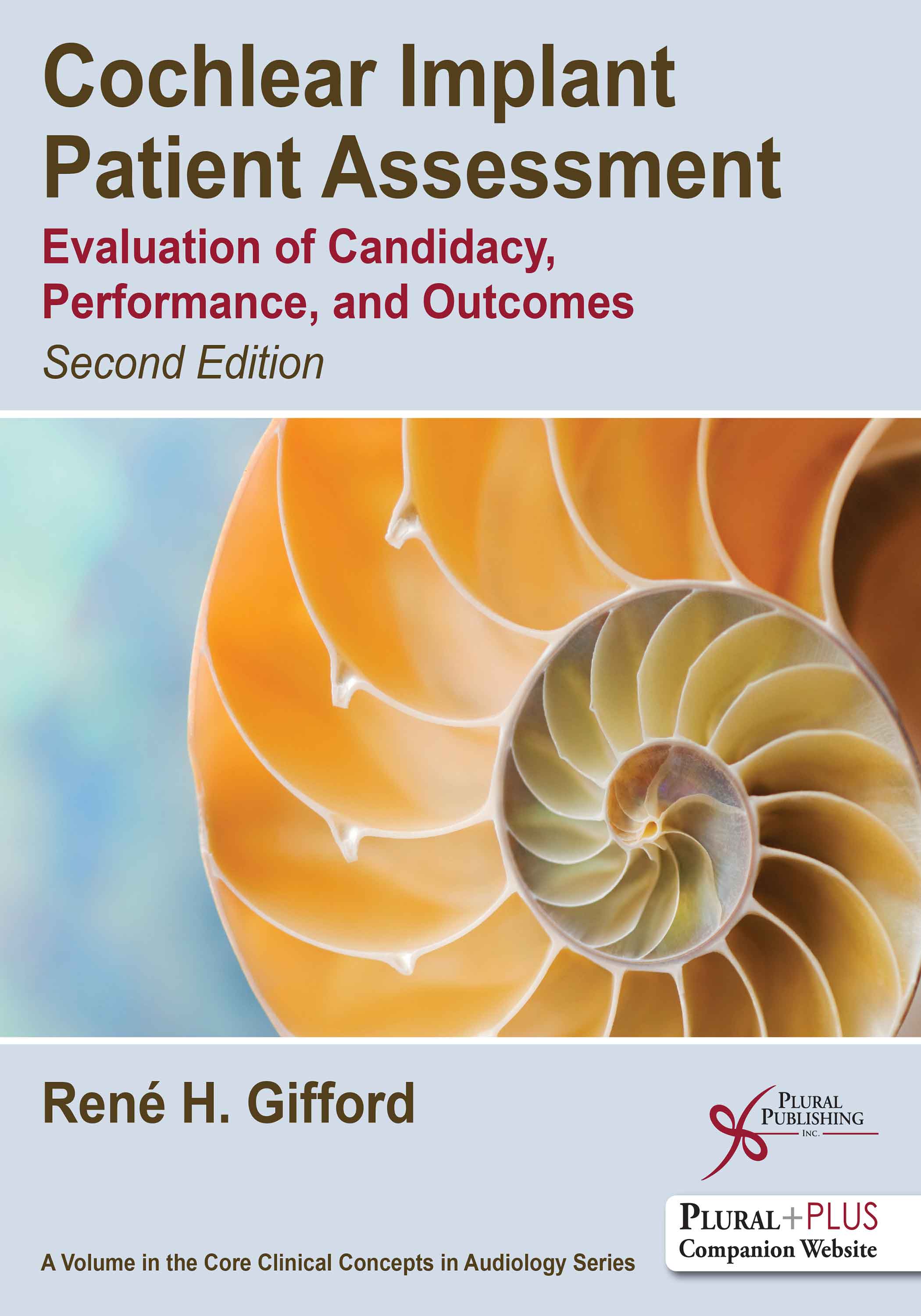 Second Edition
René H. Gifford
Details: 189 pages, B&W, Softcover, 8.5" x 11"
ISBN13: 978-1-63550-128-5
© 2020 | Available