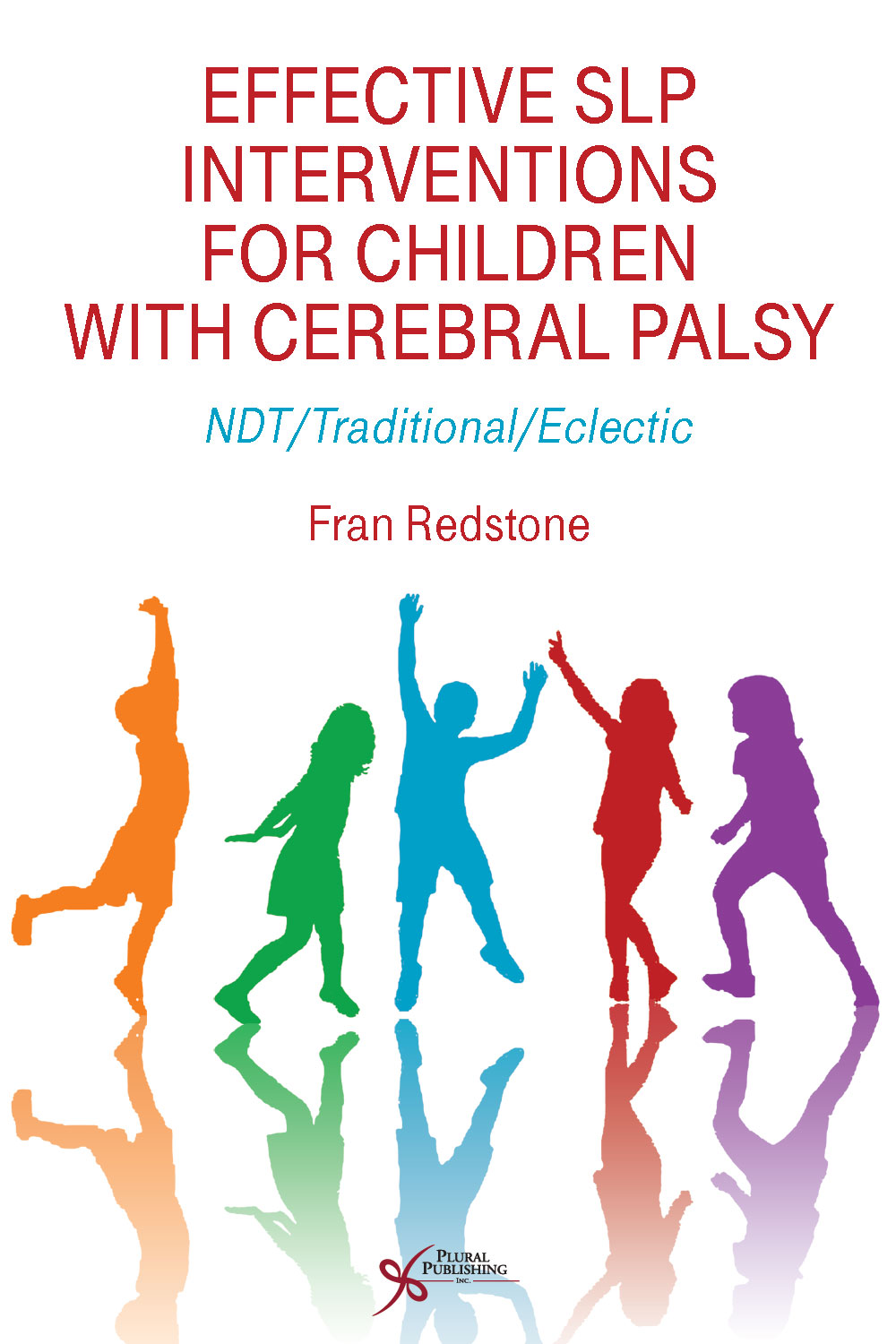 Effective SLP Interventions for Children with Cerebral Palsy: NDT/Traditional/Eclectic
First Edition
Fran Redstone
Details: 400 pages, B&W, Softcover, 6" x 9"
ISBN13: 978-1-59756-473-1
© 2014 | Available
The impact of cerebral palsy on motor functions, such as communication and feeding, can be overlooked in speech-language therapy. In the same way that therapy is specialized for children with hearing impairment or autism, treatment for children with cerebral palsy requires a specific focus on motor impairment.
Effective SLP Interventions for Children with Cerebral Palsy was developed for therapists working with children with cerebral palsy and other neuromotor disorders. This text outlines practical clinical interventions from expert clinicians and evaluates the evidence that supports these interventions. Chapters highlight the problem-solving and critical-thinking skills necessary to assess and treat the feeding and communication needs of children with this central motor impairment. Additionally, this text focuses on Neurodevelopmental Treatment (NDT)--used extensively by physical therapists and occupational therapists, but rarely by speech-language pathologists--and how NDT can be combined with other treatments to provide the best care.
Preface
Acknowledgements
Contributors
Chapter 1. The Development in Neurodevelopmental Treatment (NDT) for the SLP

Fran Redstone

How a child's motor milestones relate to achievement of functional oral-motor and cognitive/linguistic skills.

Chapter 2. The ABCs of NDT

Fran Redstone

What is cerebral palsy? What is neurodevelopmental treatment (NDT)? Why is this important for the SLP?

Chapter 3. ABCs of CP and Accompanying Motor Speech Disorders: An Overview

Marilyn S. Workinger

The underlying neurology and causes of the categories of cerebral palsy are presented along with associated disorders. The characteristics of each category are reviewed, as is their development and functional effect on children with cerebral palsy. Assessment principles, including classification of function, are also provided with implications for intervention.

Chapter 4. Feeding the Whole Child Using NDT

Fran Redstone

An NDT approach for assessment and intervention for feeding disorders in the child with cerebral palsy is presented. A dual-track method that addresses both feeding therapy and eating during daily routines is described. This intervention includes positioning along with techniques for both sensory and oral-motor challenges.

Chapter 5. Feeding in the NICU

Marjorie Palmer

Most children with cerebral palsy are premature and begin life in the NICU. The first SLP to see this child/family will necessarily deal with feeding issues.

Chapter 6. Respiratory Control

Fran Redstone

Respiration for rest, speech, and feeding functions are discussed. The development of the coordination between breathing and swallowing is stressed. Evaluation and treatment using NDT principles are presented.

Chapter 7. NDT and Speech Sound Production

Leslie Faye Davis and Fran Redstone

Development of the coordination of systems for respiratory/phonatory output of the child with cerebral palsy is presented. Intervention including handling, NDT speech sound production, and other motokinesthetic approaches are discussed.

Chapter 8. Saliva Control and Drooling in Children with Cerebral Palsy

Fran Redstone

Drooling is a common problem that originates from the primary motor impairment and impacts social interactions as the child matures.

Chapter 9. Early Language Intervention and Interaction

Fran Redstone

Prior to the need for an AAC device, a child with cerebral palsy can develop early communication and language skills including reciprocity, negation, affirmation, and choice-making. Methods to assess and facilitate these early skills are presented.

Chapter 10. AAC for Children with Cerebral Palsy

Cindy Geise Arroyo

Cerebral palsy presents challenges for the development of communication skills. Early development of language through assisted technology is presented along with the motor considerations needed to be addressed by the SLP.

Chapter 11. Literacy Challenges and Early Intervention for Children Using Aided Communication: Starting Well

Martine M. Smith

Although children with cerebral palsy may need literacy skills to efficiently use an AAC device, few learn the preliteracy skills necessary at the age-appropriate time. This chapter presents the principles that an SLP needs to address when working with young children with cerebral palsy. Additionally, it encourages the SLPs to do this routinely as they would for other children with early communication disorders.

Chapter 12. Commentary on Evidence-Based Practice and NDT

Fran Redstone

This chapter presents evidence that NDT is supported by a theoretical base as well as individual studies that demonstrate as much evidence for its use as other approaches and techniques for children with cerebral palsy. Indications of bias in funding, publication, and interpretation are discussed along with the problems of providing high levels of evidence for this heterogeneous group of children. Other important issues are presented that include the differences between providing services in a clinical setting versus a research study and the importance of the clinical relationship in determining positive outcomes.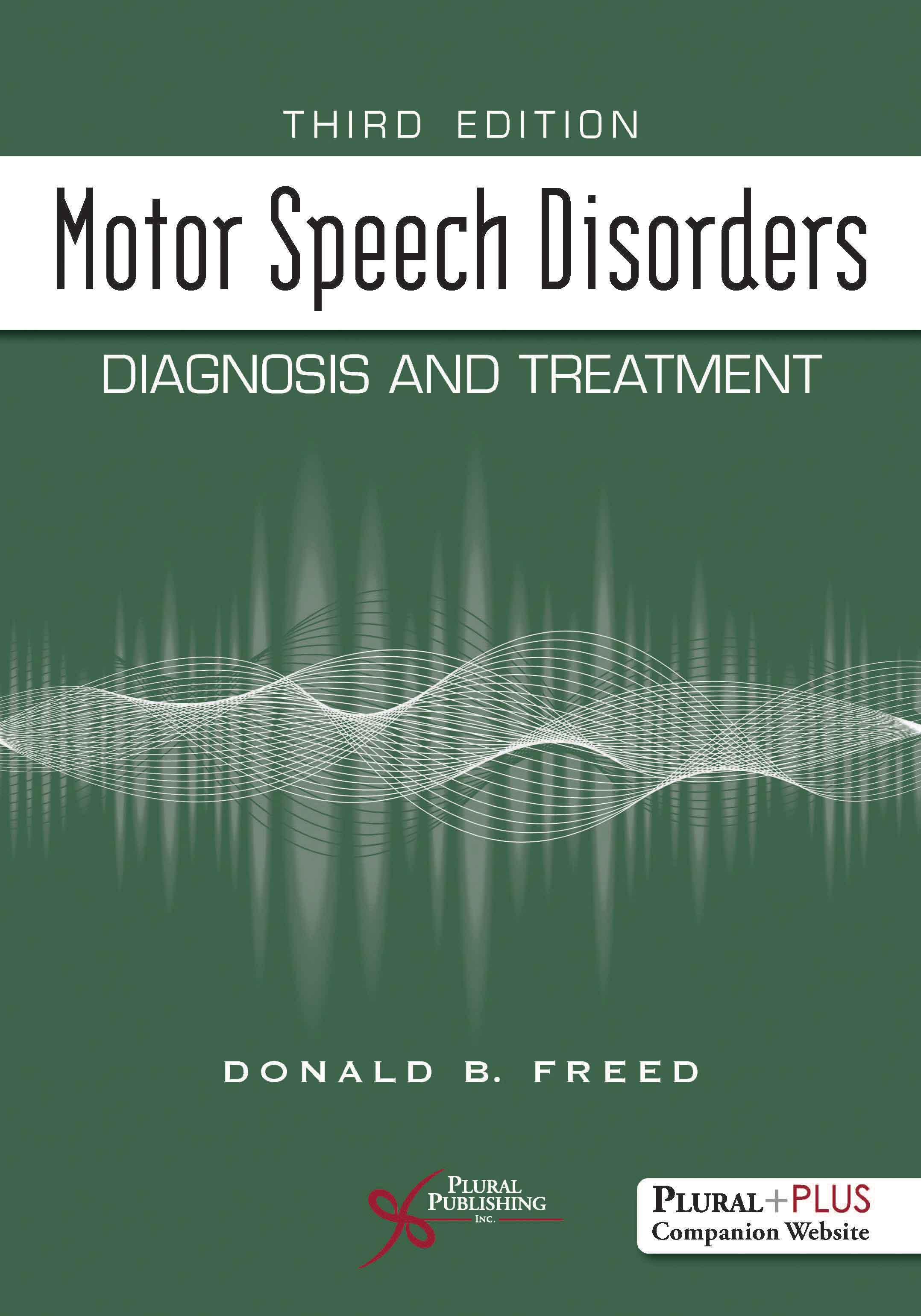 Third Edition
Don Freed
Details: 373 pages, Full Color, Softcover, 7" x 10"
ISBN13: 978-1-63550-095-0
© 2020 | Available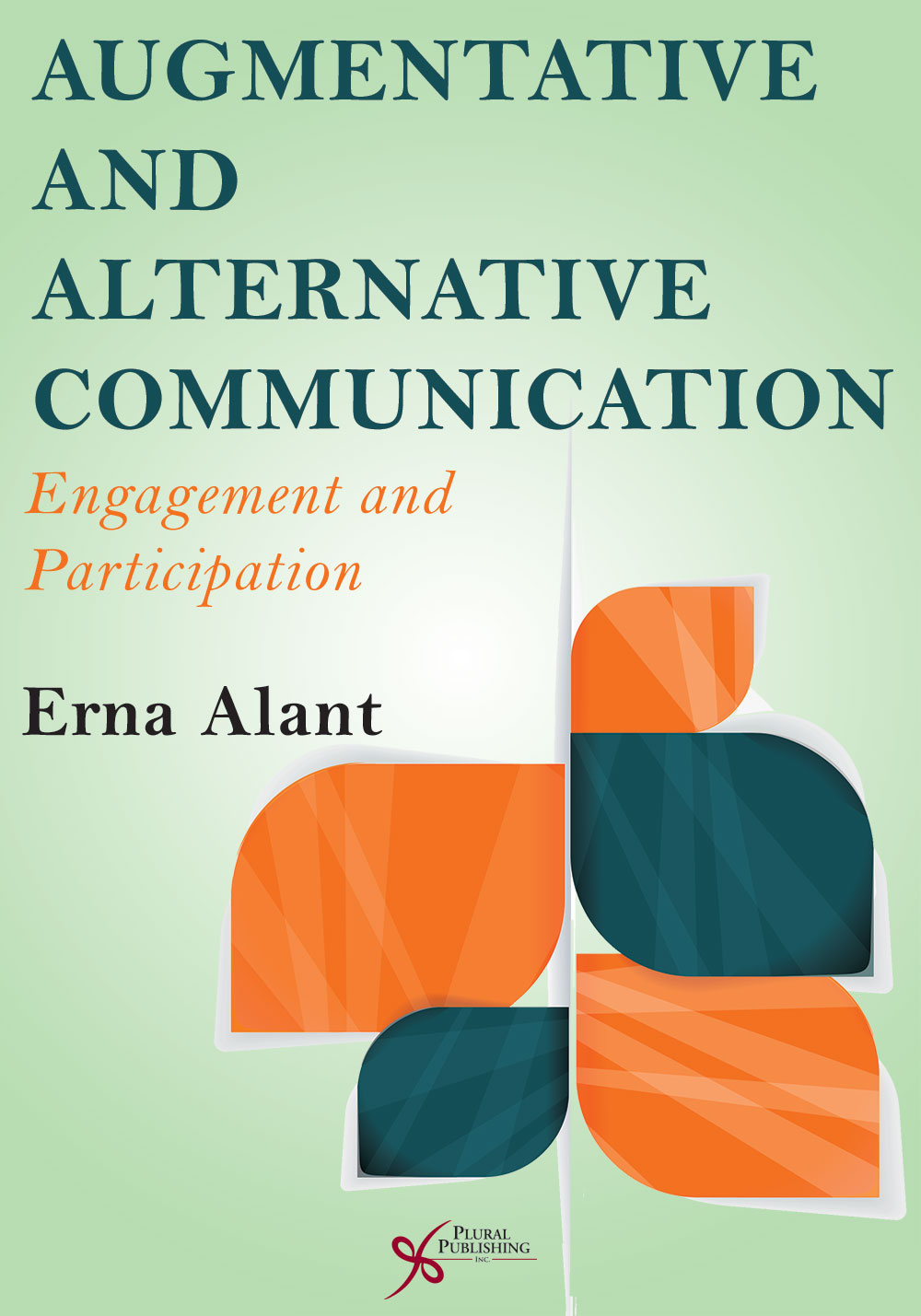 First Edition
Erna Alant
Details: 320 pages, B&W, Softcover, 7" x 10"
ISBN13: 978-1-59756-713-8
© 2017 | Available
First Edition
Marie R. Kerins
Details: 472 pages, B&W, Softcover, 7" x 10"
ISBN13: 978-1-59756-656-8
© 2015 | Available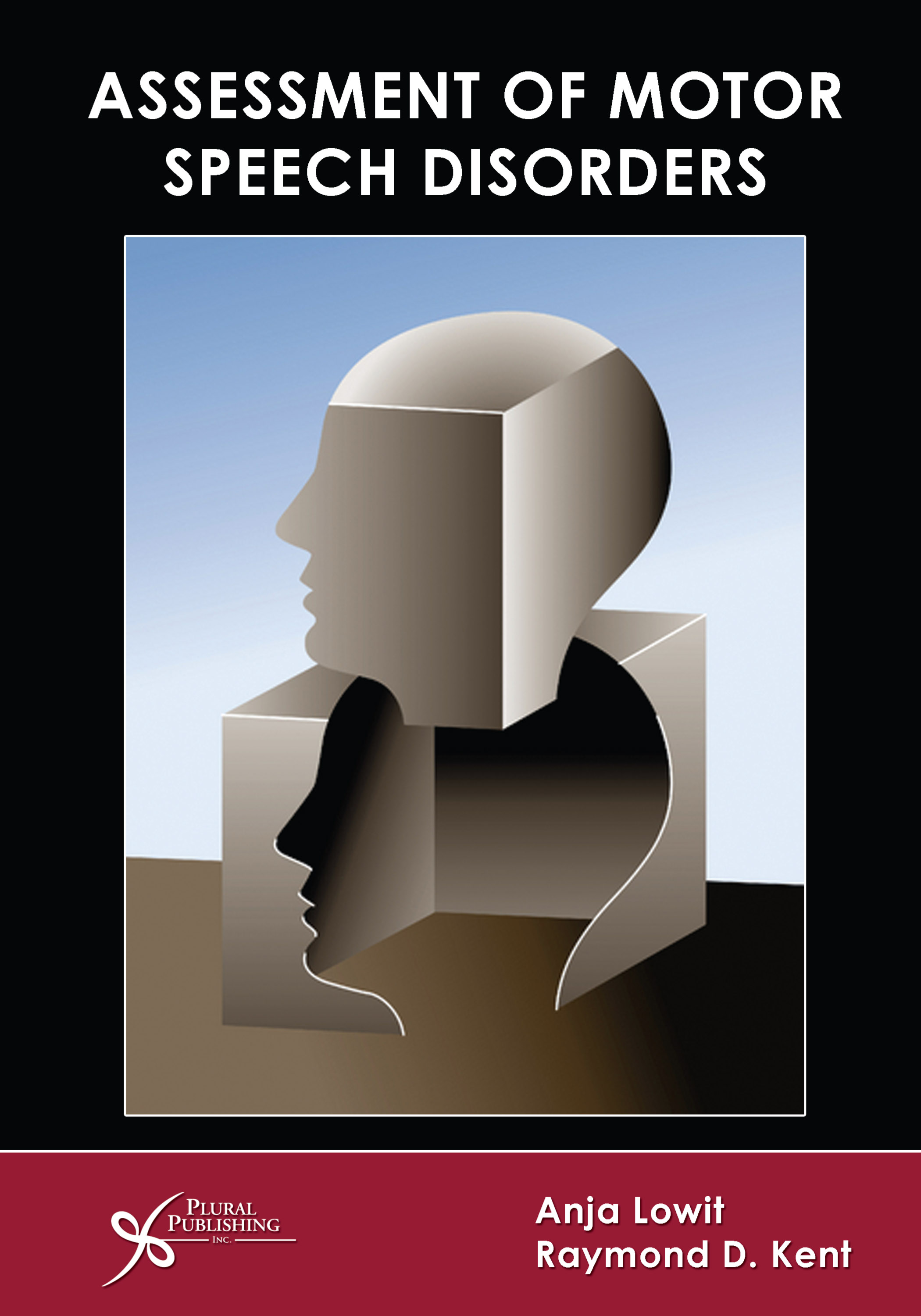 First Edition
Anja Lowit, Raymond D. Kent
Details: 371 pages, B&W With Color Insert, Softcover, 7" x 10"
ISBN13: 978-1-59756-367-3
© 2011 | Available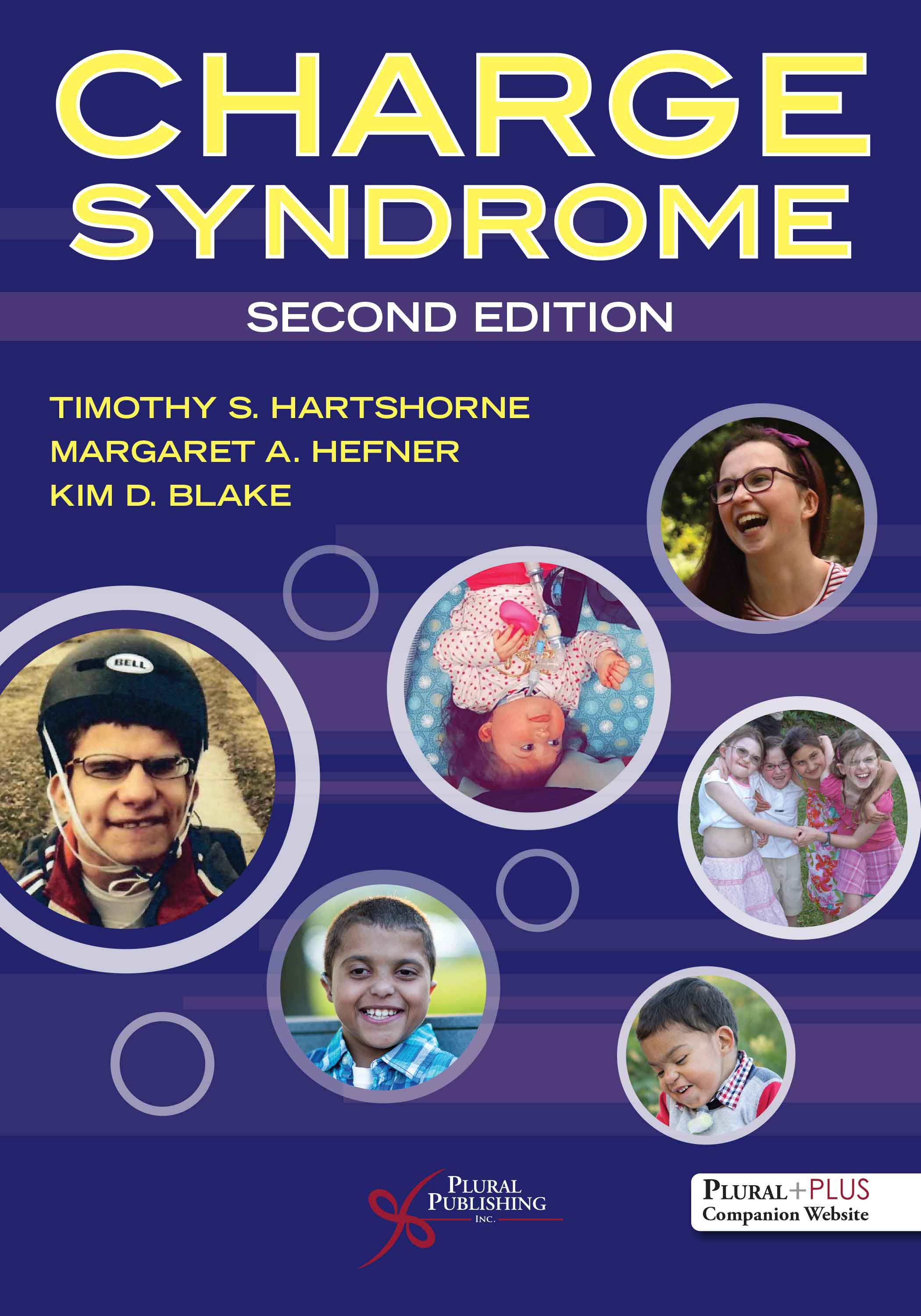 Second Edition
Timothy S. Hartshorne, Margaret A. Hefner, Kim D. Blake
Details: 528 pages, B&W, Softcover, 7" x 10"
ISBN13: 978-1-63550-290-9
© 2021 | Available