Child and Adolescent Communication Disorders: Organic and Neurogenic Bases
First Edition
Marie R. Kerins
Details: 472 pages, B&W, Softcover, 7" x 10"
ISBN13: 978-1-59756-656-8
© 2015 | Available
Child and Adolescent Communication Disorders: Organic and Neurogenic Bases is a comprehensive undergraduate textbook for courses related to the organic and neurogenic bases of child and adolescent language disorders. It is a must-have text for anyone in the field of communication sciences and disorders who works with children and adolescent populations. This text examines various disorders and their related communication deficits: neurogenic disorders, developmental brain differences, emotional and behavioral disorders, central auditory processing disorders, craniofacial anomalies, and disorders secondary to environmental factors. Also addressed are key elements in assessment and treatment with a focus on interdisciplinary contributions, as well as evidence-based approaches to treatment with inclusion of new federal laws that affect identification of and intervention with school-aged children.
Along with detailed contributions from experts with backgrounds in both research and instruction, this text also incorporates updated material from the DSM-V: both the current language and classification as it specifically relates to autism and communication disorders in emotionally and behaviorally disordered youth.
Key Features
A list of learning objectives at the beginning of each chapter
Case studies with review questions
Part I. Developmental Brain Differences
Chapter 1. Autism Spectrum Disorders
Janet Preis
Chapter 2. Language Learning Disabilities
Kara Tignor and Lisa Shoenbrodt
Chapter 3. Intellectual Disability
Libby Kumin

Part II. Organic Disorders
Chapter 4. Cerebral Palsy
Angela Strauch Lane
Chapter 5. Cleft Lip and Palate
Kathleen Siren

Part III. Neurogenic Disorders
Chapter 6. Traumatic Brain Injury
Lisa Schoenbrodt

Part IV. Disorders Secondary to Environmental Factors
Chapter 7. Fetal Alcohol Spectrum Disorders
Brianne Higgins Roos

Part V. Emotional and Behavioral Disorders
Chapter 8. Communication Disorders Concomitant with Emotional and Behavioral Disorders
Marie R. Kerins

Part VI. Central Auditory Processing Disorders
Chapter 9. Central Auditory Processing Disorders
Donna L. Pitts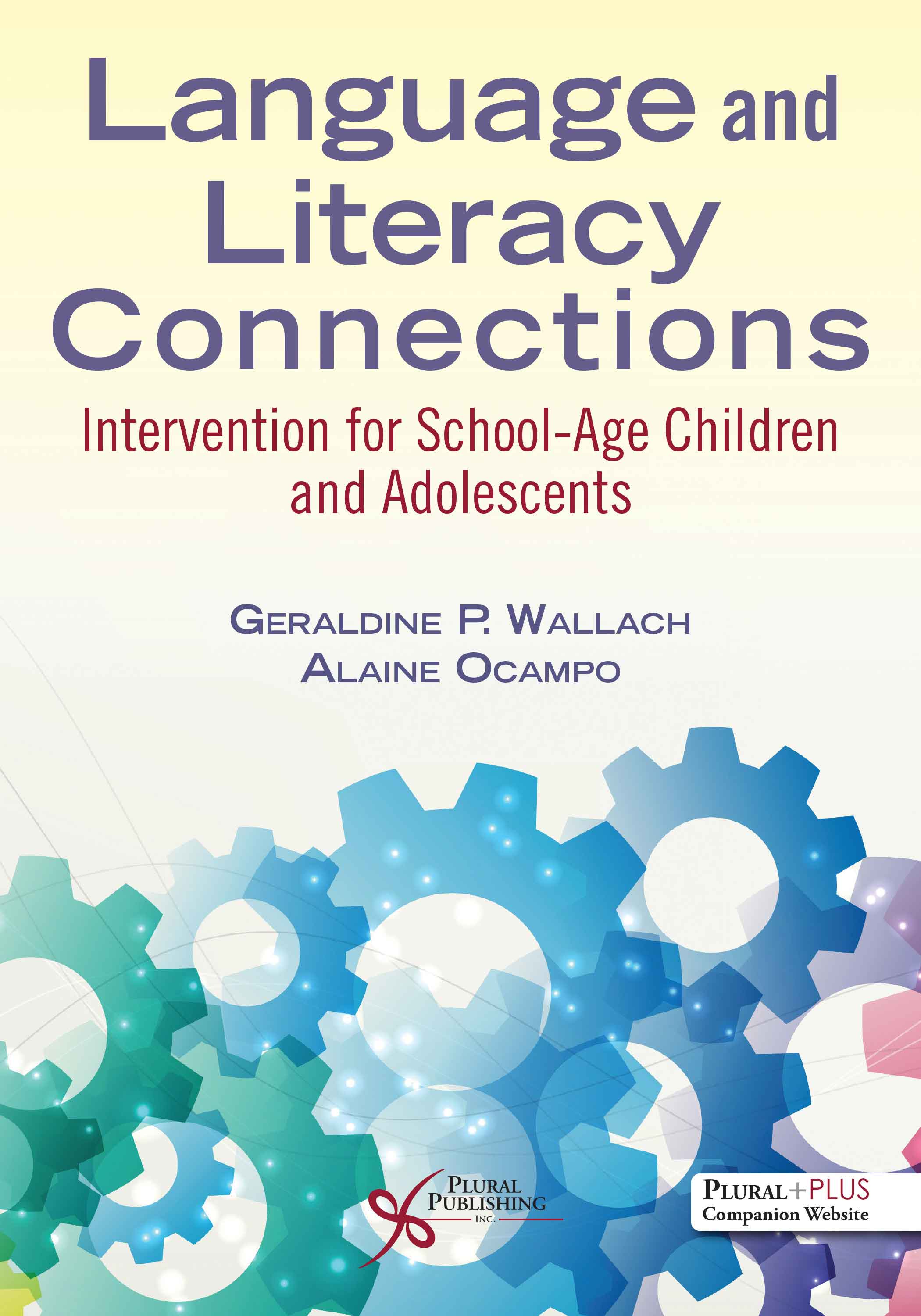 First Edition
Geraldine P. Wallach, Alaine Ocampo
Details: 358 pages, B&W, Softcover, 7" x 10"
ISBN13: 978-1-63550-213-8
© 2022 | Available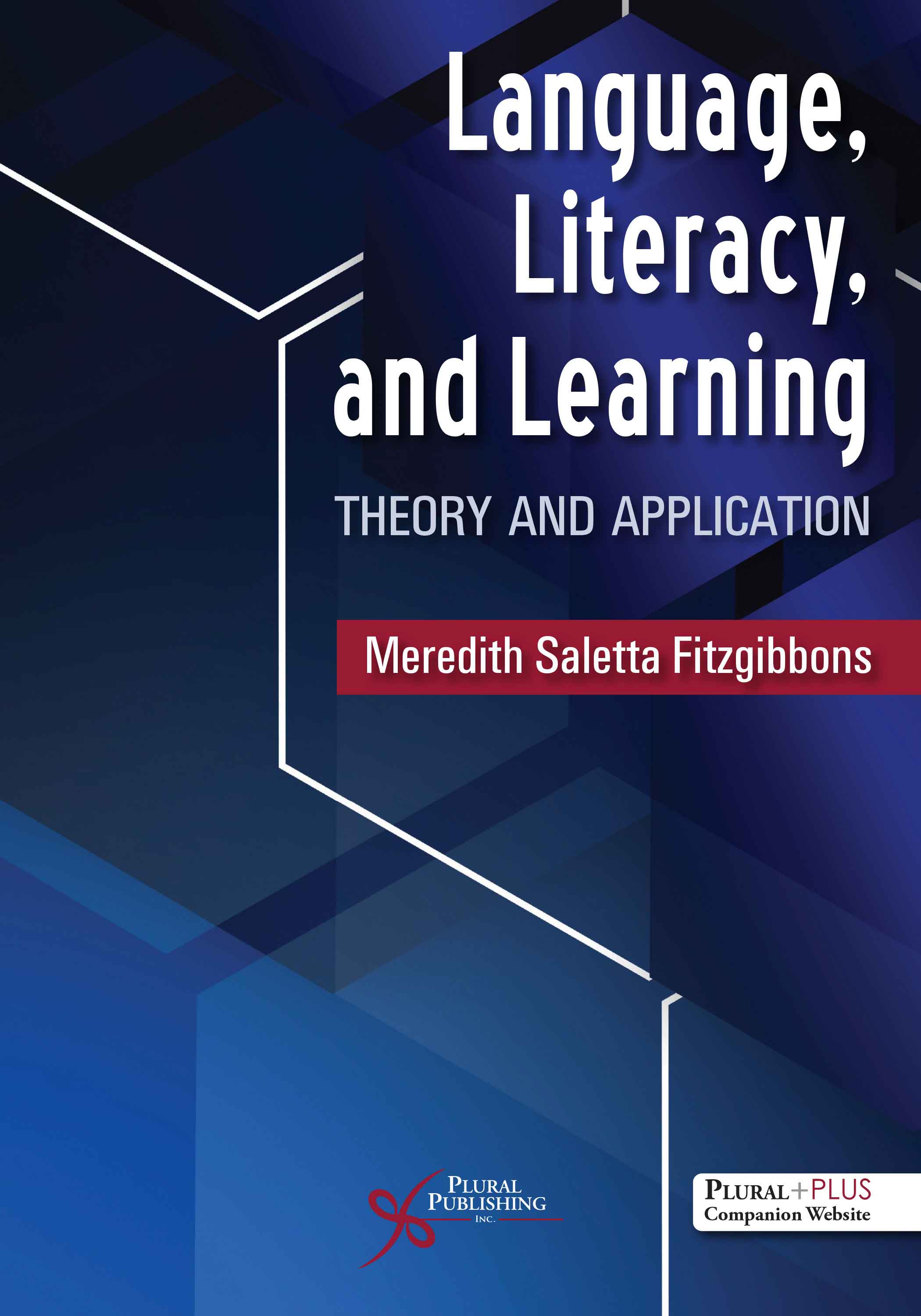 First Edition
Meredith Saletta Fitzgibbons
Details: 329 pages, B&W, Softcover, 7" x 10"
ISBN13: 978-1-63550-361-6
© 2024 | Available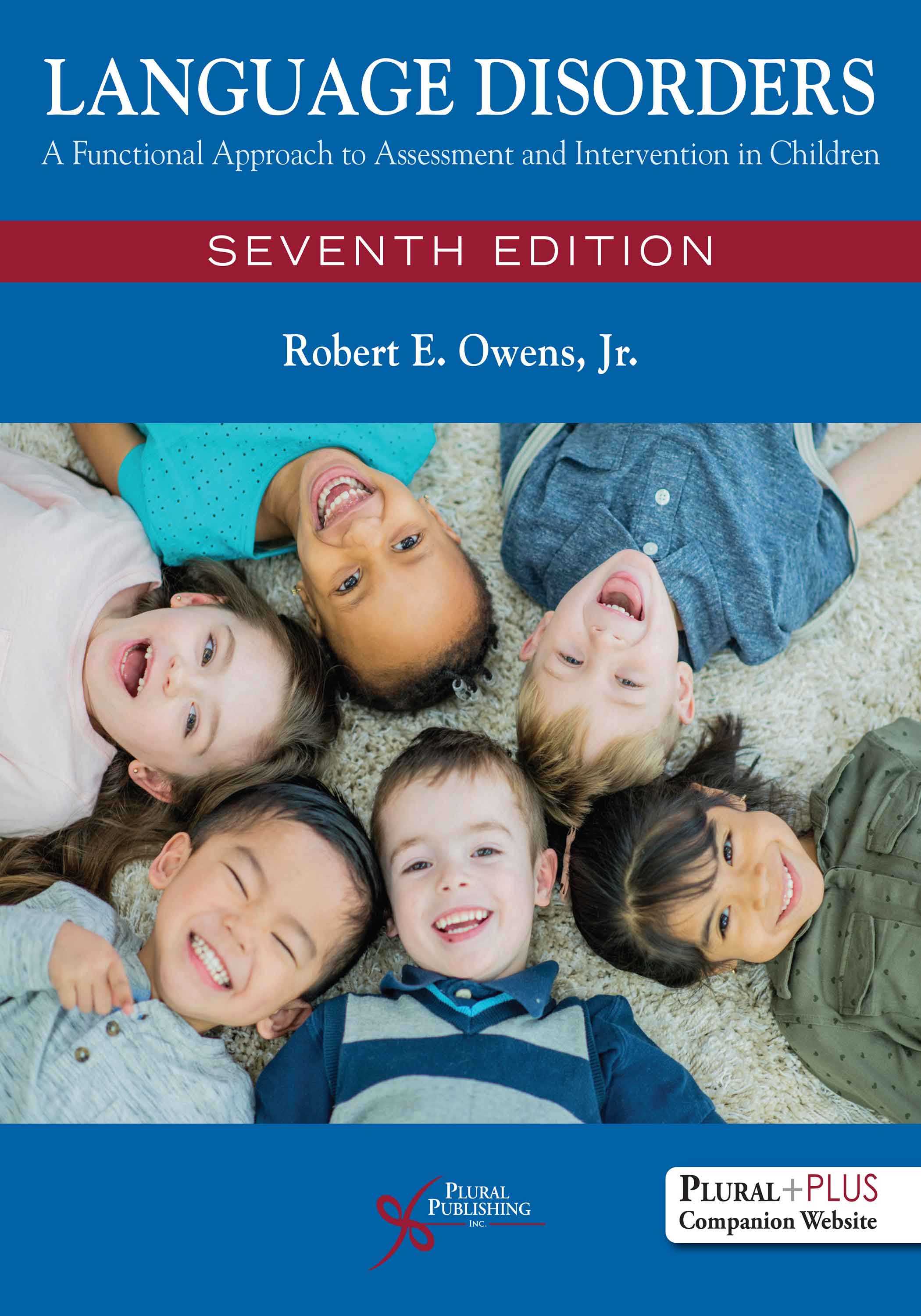 Seventh Edition
Robert E. Owens, Jr.
Details: 759 pages, 2-Color, Softcover, 8.5" x 11"
ISBN13: 978-1-63550-413-2
© 2024 | Available
Second Edition
Richard D. Andreatta
Details: 802 pages, Full Color, Hardcover, 8.5" x 11"
ISBN13: 978-1-63550-359-3
© 2024 | Available