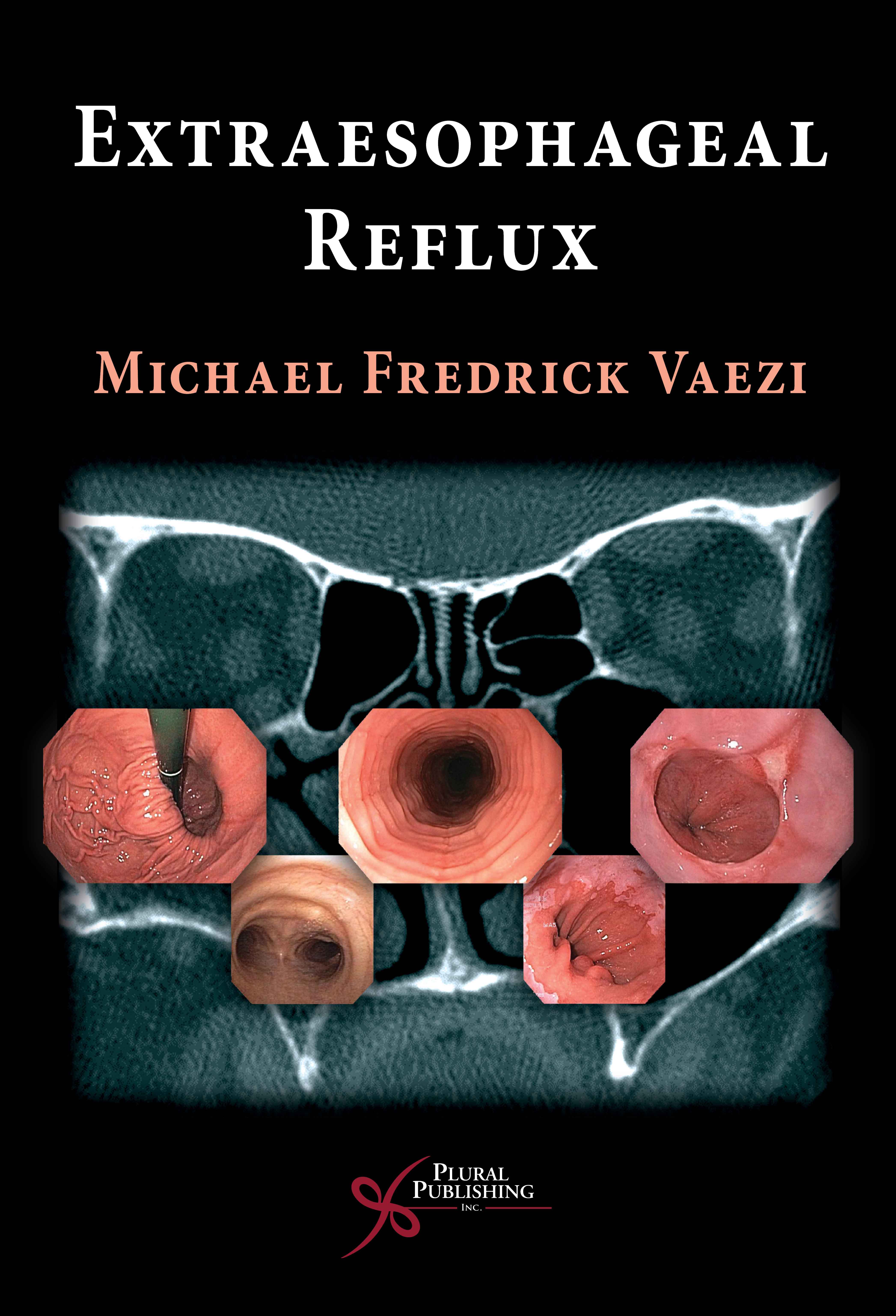 Extraesophageal Reflux
First Edition
Michael Vaezi
Details: 240 pages, Full Color, Hardcover, 7" x 10"
ISBN13: 978-1-59756-264-5
© 2009 | Available
Extraesophageal reflux disease represents a group of syndromes in which patients resent with symptoms not typical for gastroesophageal reflux disease (GERD), such as: cough, asthma, laryngitis, globus, dysphagia and even sinusitis and possibly otitis.
This unique book presents best evidence and practices from experts in the fields of gastroenterology, allergy, otolaryngology, surgery and pulmonology to best understand the current clinical challenges in this field and to help all subspecialties that interact with this group of patients. It outlines diagnostic and management strategies for each of the above symptoms so that we call all better care for this group of difficult to diagnose patients.
Introduction
Michael Vaezi.
Epidemiology of Extra-Esophageal Reflux Disease
Millie Long and Nicholas Shaheen.
Pathophysiology of Extraesophageal Reflux Disease
Amit Agrawal, N. Sharma, and Marcelo Vela.
Laryngitis: From the Gastroenterologists Point of View
Michael Vaezi.
Laryngitis: From the ENT Point of View
Gregory Postma.
Laryngopharyngeal Reflux and Laryngeal Disorders: The Role of the Speech-Language Pathologist
Thomas Murry, Sabrina Cukier-Blaj, Douglas Hicks.
Globus
Ted Mau, Dale Ekbom, and Gaelyn Garrett.
Asthma and GERD
Susan Harding.
Cough and GERD: An Evidence-Based Approach to Diagnosis and Treatment
Matthew Bohning and Joel Richter.
Dysphagia: Interactions with Gastroesophageal Reflux Disease
David Shapiro, Ikuo Hirano.
Diagnostic Testing in Extraesophageal GERD
John Fang.
Medical Therapy for Laryngopharyngeal Reflux
J. Schneider and Michael Vaezi.
Surgical Treatment of Extraesophageal Reflux
Brandon Williams, W. Richards, and Michael Holzman.
Index.
First Edition
Peter C. Belafsky
Details: 228 pages, Full Color, Hardcover, 7" x 10"
ISBN13: 978-1-94488-391-1
© 2019 | Available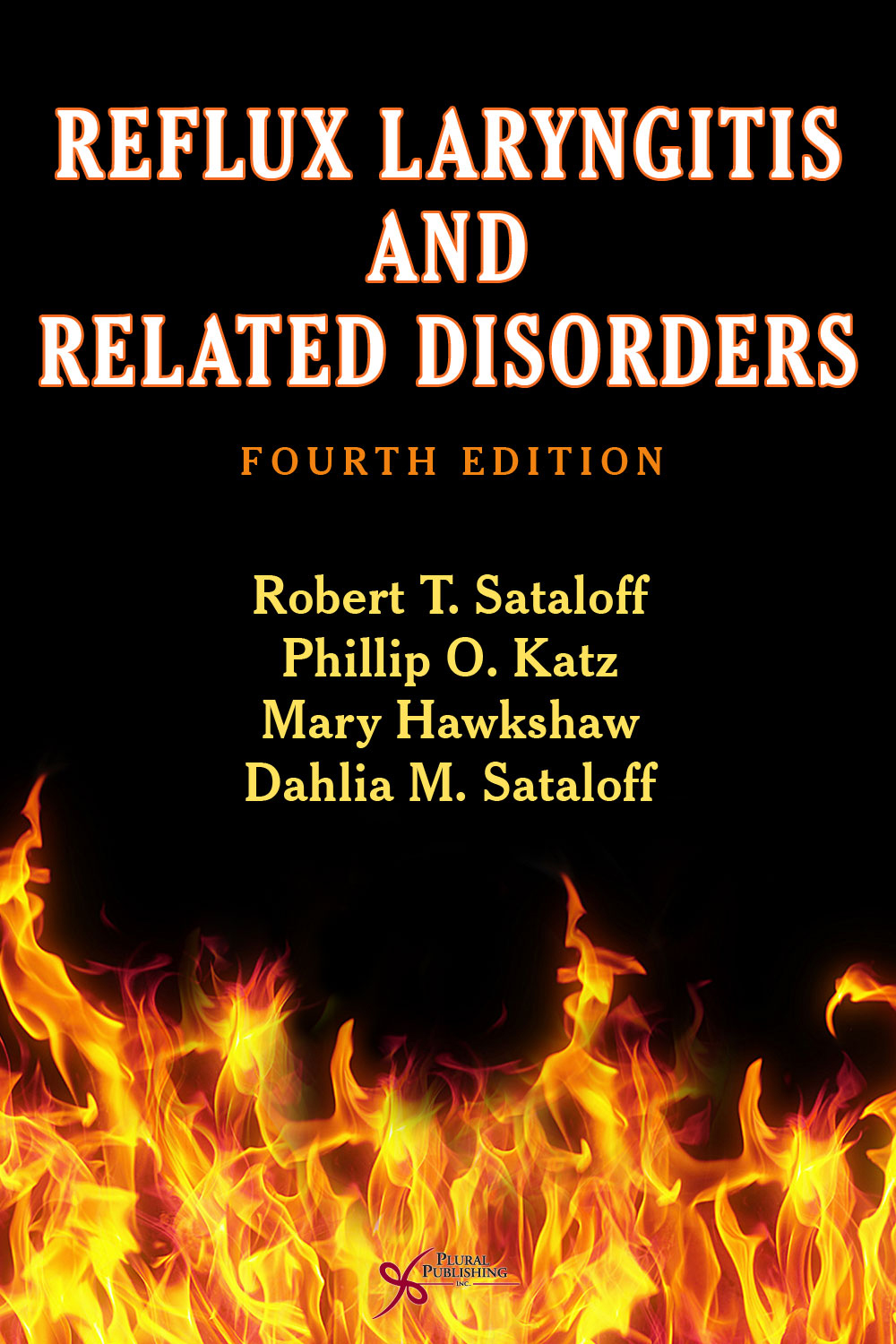 Fourth Edition
Robert T. Sataloff, Philip Katz, Mary J. Hawkshaw
Details: 248 pages, B&W, Hardcover, 6" x 9"
ISBN13: 978-1-59756-538-7
© 2013 | Available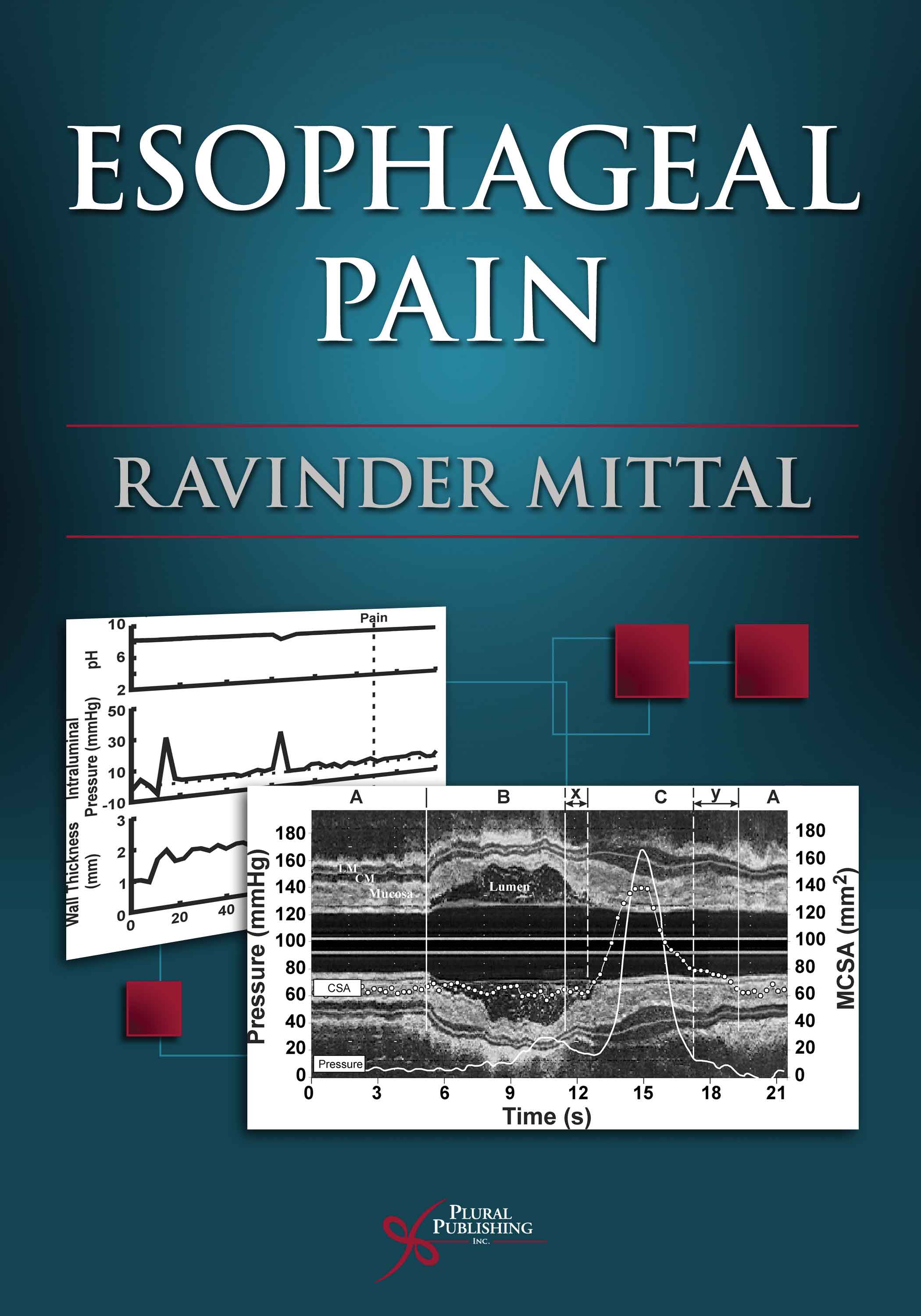 First Edition
Ravinder Mittal
Details: 192 pages, 2-Color, Hardcover, 7" x 10"
ISBN13: 978-1-59756-337-6
© 2010 | Available