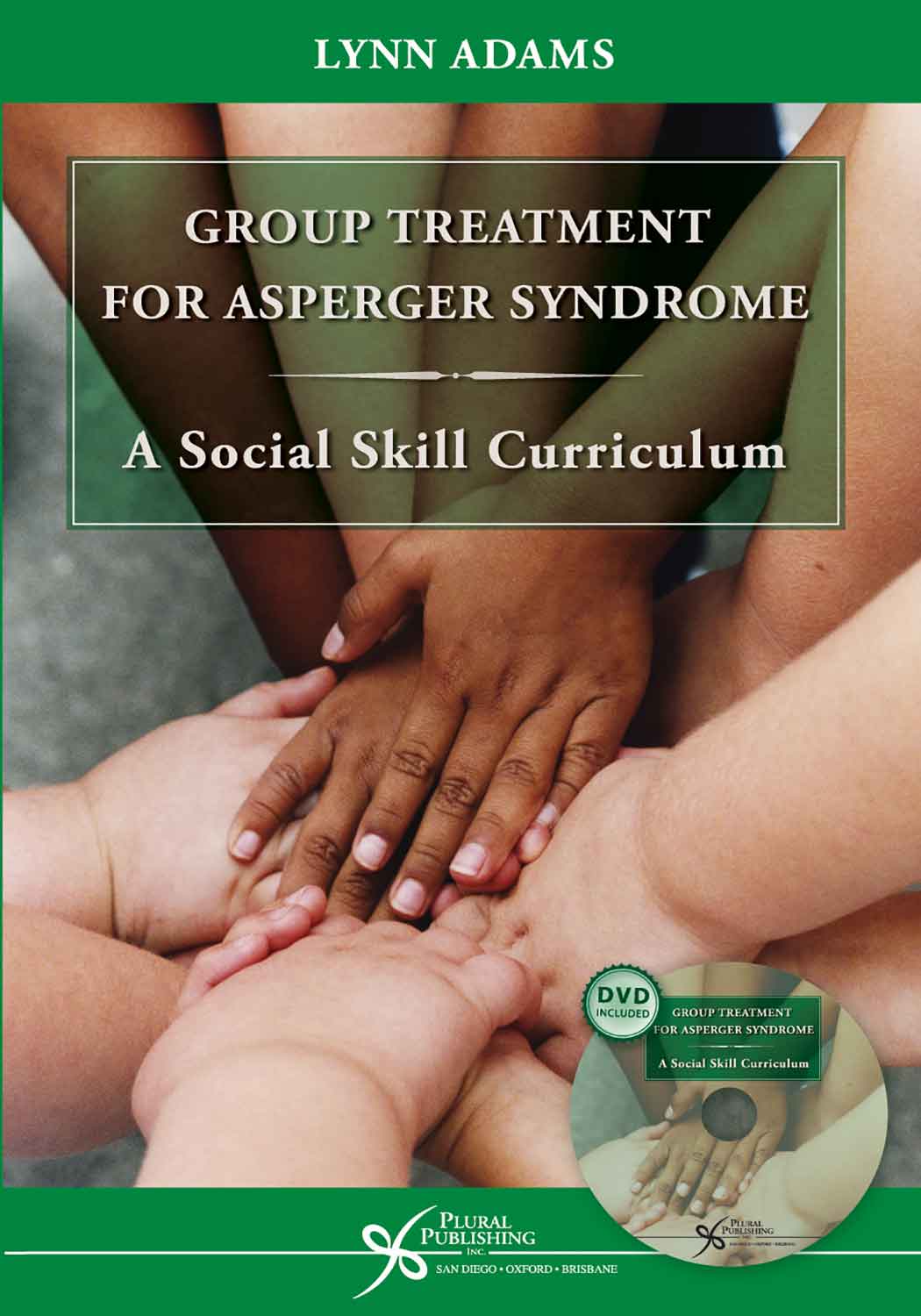 Group Treatment for Asperger Syndrome: A Social Skill Curriculum
First Edition
Lynn Adams
Details: 182 pages, B&W, Softcover, 6" x 9"
ISBN13: 978-1-59756-022-1
© 2006 | Available
The first book to address social skill instruction for this growing audience
Presents speech-language pathologists with ready to use curricula in three distinctive age groups
Lynn Adams is highly qualified and eminently experienced in the field

This book provides a functional curriculum for social skill work in the group setting for children with Asperger syndrome. Adams, who is Director of the Radford University Autism Center, has been providing group intervention for children with AS for the past five years, and has based this guide directly on case studies and experience. The result is a necessary guide to an approach that proves ideal for both clinicians and the children they work with. In a group setting, children learn to be part of a group and to interact with peers, while clinicians are able to provide social skill instruction to several children at once.
This book is divided into sections that provide information about Asperger syndrome, principles for group intervention, and curricula for group intervention for three different age groups. Adams outlines original exercises for children of preschool age (ages 4 and 5), elementary age (ages 6 though 9), and late elementary/middle school age (ages 10 through 12). The book is unique in its subject matter and approach, and has been written to fill a void in the current clinical literature. Clinicians who work with children with Asperger syndrome will find this friendly resource manual an easy to use, highly interactive learning tool that will improve their clinical repertoire by allowing them to provide effective group treatment for children with Asperger syndrome.
Preface.
Introduction:

Definition of Asperger Syndrome;
Characteristics of Asperger Syndrome;
Needs of Children with Asperger Syndrome;
Theory of Mind;
Challenges for Children with Asperger Syndrome;
Group Intervention.

Activities for Children Three to Five Years of Age.
Activities for Children Six to Nine Years of Age.
Activities for Children Ten to Twelve.
References.
Appendix A: Checklist for Instructors on the Go.
Appendix B: Activities that Need no Materials.
Alphabetical Index.
Thematic Index.