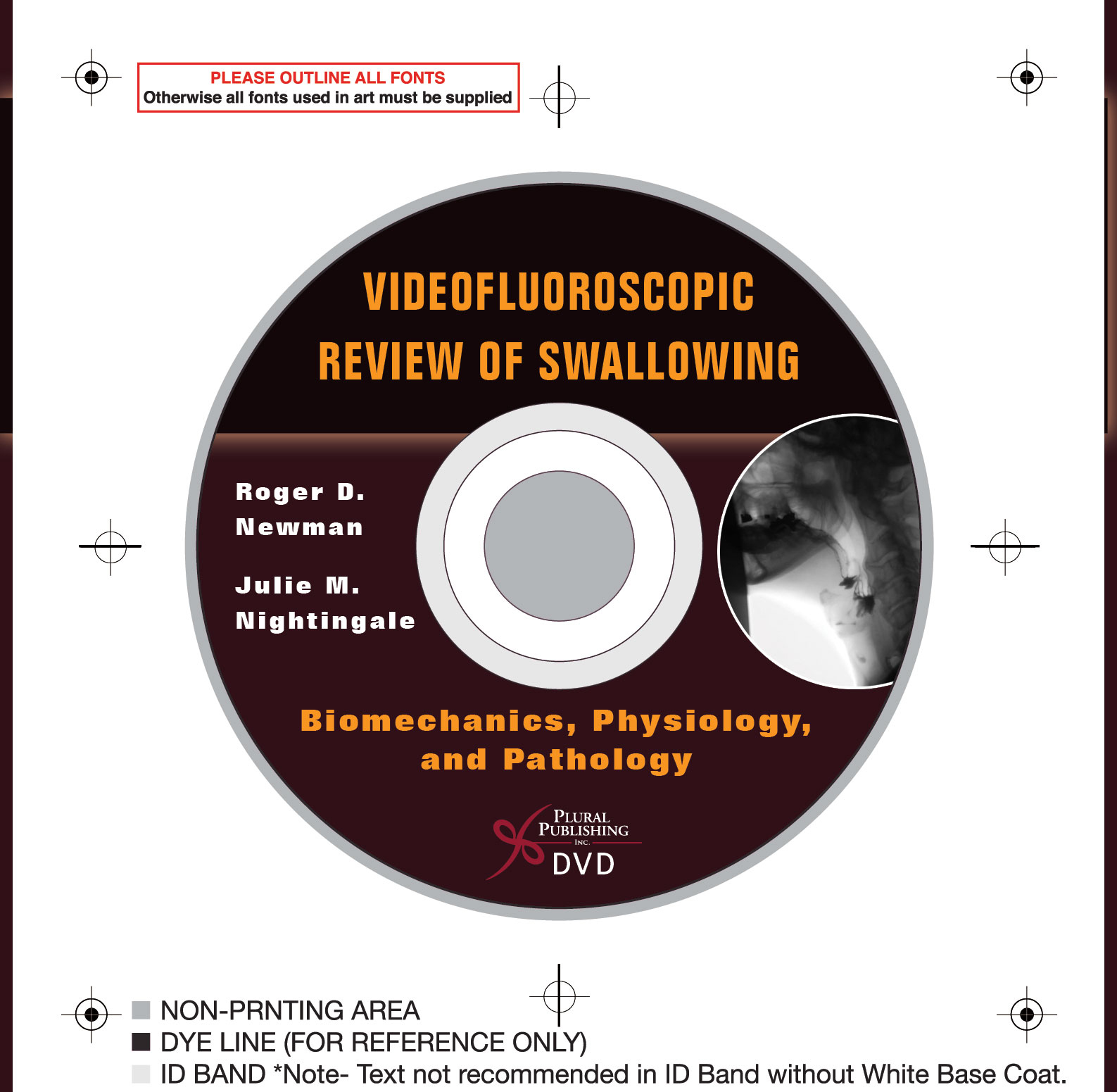 Videofluoroscopic Review of Swallowing: Biomechanics, Physiology, and Pathology
First Edition
Roger D. Newman, Julie Nightingale
Details: DVD
ISBN13: 978-1-59756-463-2
© 2012
For Instructors
Price: $57.95
Videofluoroscopic Review of Swallowing: Biomechanics, Physiology, and Pathology is a full-length DVD that shows real-time videofluoroscopic swallowing study (VFSS) images of the normal swallow and abnormal swallows seen in a variety of disorders, ranging from neurological to structural. A full radiological narrative accompanies the X-ray image sequences displayed in the DVD to assist the viewer interpret the images and enhance his or her own learning of the biomechanics of swallowing.
A VFSS is a modification of the standard barium swallow and enables the oropharyngeal, hypopharyngeal and proximal esophageal phases of swallowing to be functionally examined in fine detail. Visualizing the swallowing mechanism in action often assists in the diagnostic process and provides a baseline upon which the multidisciplinary team can create a treatment plan. However, simply reading a text or viewing static videofluoroscopic images does not facilitate full engagement of advanced learning of the technique, the different presenting disorders, and the potential swallowing modifications available to clinicians. It is essential that all professionals involved in the procedure demonstrate an enhanced knowledge and understanding of the interpretation of the VFSS, something which can only be achieved through real-time functional image interpretation.
Videofluoroscopic Review of Swallowing: Biomechanics, Physiology, and Pathology is an essential tool for the development of crucial diagnostic and treatment skills of the entire multidisciplinary VFSS team.
Reviews
"This ambitious textbook and DVD is clearly designed for the SLT who is relatively new to the field of videofluoroscopy of swallow studies (VFSS). [I]t has much to offer the team considering establishing a new VFSS service and those who consider themselves 'experts' will also find much that is instructive. It offers a comprehensive range of topics, across many clinical fields and clinical indications. The authors, many of whom are highly regarded in the world of dysphagia, are non-medical and include our radiography colleagues. The book includes many gems, not least the reminders by Huckabee, and Doeltgen, and Coyle to avoid a simple descriptive narrative of the VFSS and consider the underlying neurology and biomechanics..."
—Cameron Sellars, SLT, Site and Team Lead, NHS Greater Glasgow and Clyde, in the Royal College of Speech and Language Therapists Bulletin (July 2013)
Introduction
Biomechanical Analysis
The Normal Elderly Swallow
Stroke
Neurological Disorders
Pediatrics
Learning Disabilities
Head and Neck Cancers
Structural Causes of High Dysphagia
Reporting
Fourth Edition
Julie Barkmeier-Kraemer, Rebecca Leonard
Details: 230 pages, B&W, Spiral Bound, 8.5" x 11"
ISBN13: 978-1-63550-006-6
© 2019
Release Date: 03/19/2018
Fourth Edition
Rebecca Leonard, Katherine Kendall
Details: 388 pages, Full Color, Hardcover, 7" x 10"
ISBN13: 978-1-63550-009-7
© 2019
Release Date: 03/19/2018
First Edition
Yvett McCoy, Tiffani Wallace
Details: 222 pages, B&W, Softcover, 4.5" x 8"
ISBN13: 978-1-63550-091-2
© 2019
Release Date: 12/21/2018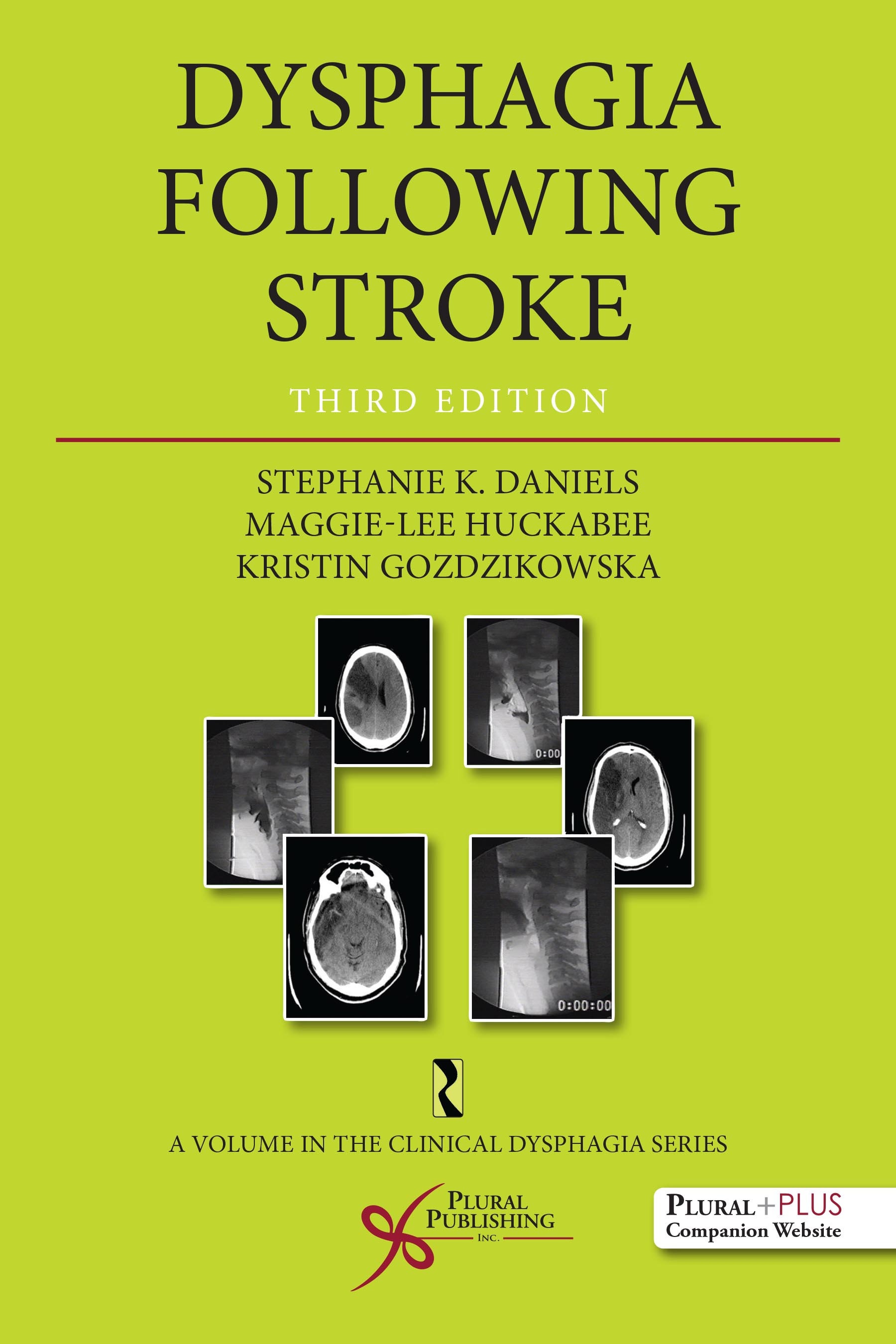 Third Edition
Stephanie K. Daniels, Maggie-Lee Huckabee, Kristin Gozdzikowska
Details: 500 pages, B&W, Softcover, 6" x 9"
ISBN13: 978-1-63550-030-1
© 2019
Release Date: 01/24/2019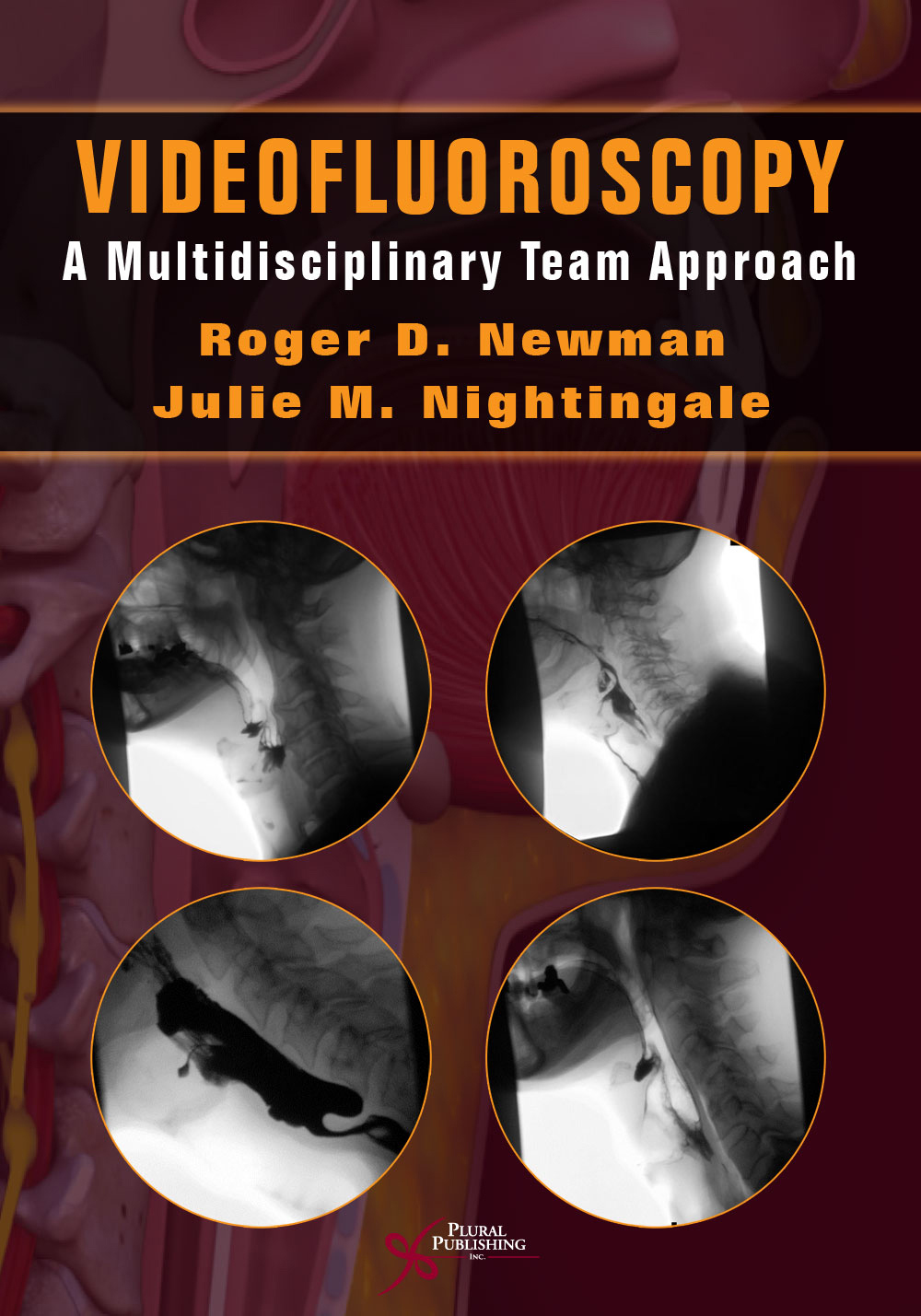 First Edition
Roger D. Newman, Julie Nightingale
Details: 344 pages, B&W With Color Insert, Softcover, 7" x 10"
ISBN13: 978-1-59756-439-7
© 2013
Release Date: 06/15/2012