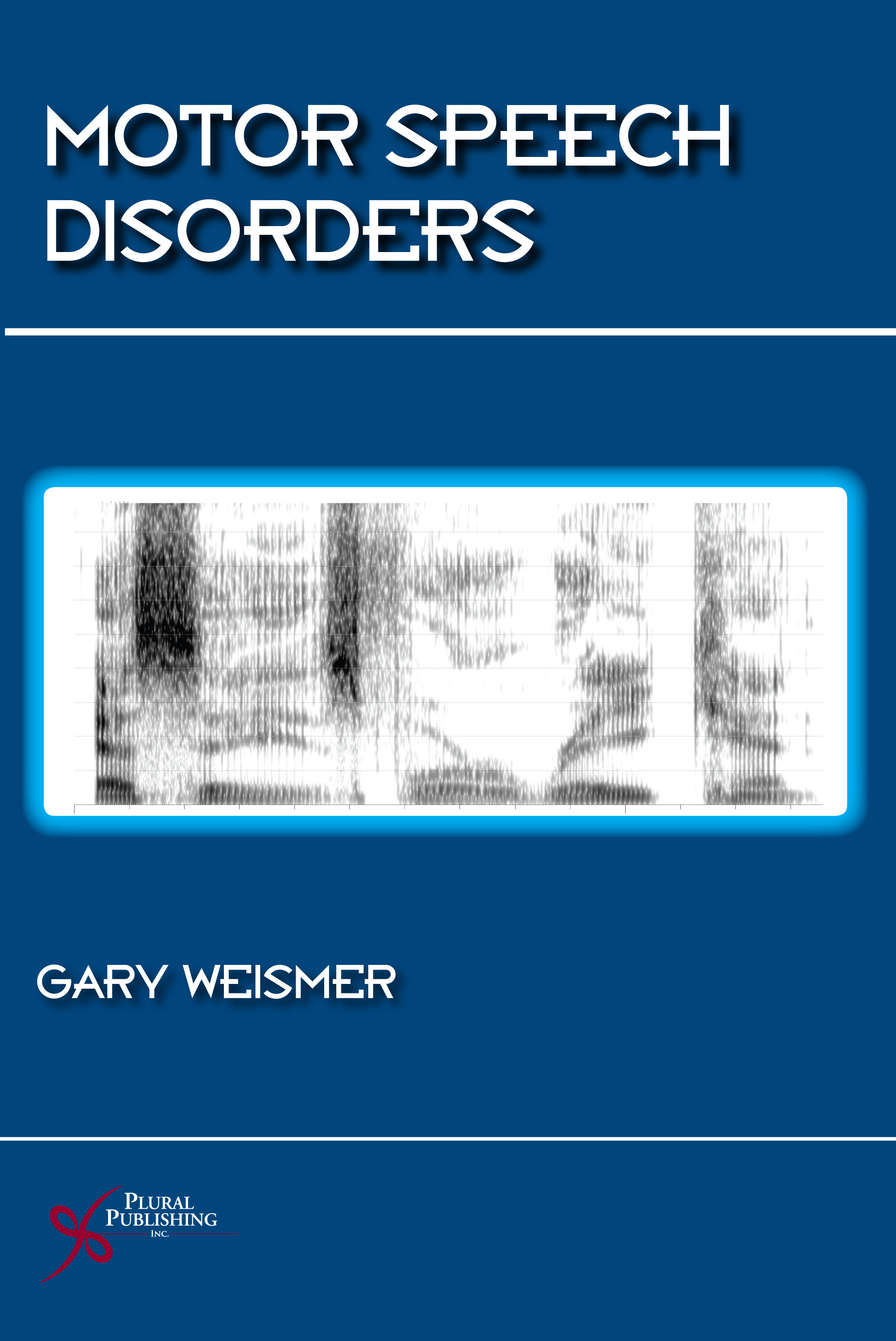 Motor Speech Disorders
First Edition
Gary Weismer
Details: 315 pages, B&W, Hardcover, 7" x 10"
ISBN13: 978-1-59756-115-0
© 2007 | Available
Designed to work in conjunction with graduate textbooks in motor speech disorders, this collection showcases the state of the art in motor speech disorders. Leading names in the field review the history, current practice and future trends, neural models, acoustics and measurement, speech technology, and treatment approaches. Chapters are carefully constructed and include key points, summaries, references, and supplemental reading.
CHAPTER 1:

The Shaping of a Field
Gary Weismer

CHAPTER 2:

Motor Speech Disorders: History, Current Practice, Future Trends and Goals
Joseph R. Duffy

CHAPTER 3:

Neural Perspectives on Motor Speech Disorders: Current Understanding
Gary Weismer

CHAPTER 4:

Speech Breathing in Motor Speech Disorders
Gary Weismer

CHAPTER 5:

Voice and Motor Speech Disorders: Technology, Data, Clinical Application
Eugene H. Buder

CHAPTER 6:

Segmental Articulation in Motor Speech Disorders
Kris Tjaden

CHAPTER 7:

The Role of Speech Perception in Motor Speech Disorders
Julie M. Liss

CHAPTER 8:

Dysphagia in Patients with Motor Speech Disorders
John C. Rosenbek and Harrison N. Jones

CHAPTER 9:

Interventions to Improve Intelligibility and Communicative Success for Speakers with Dysarthria
Katherine C. Hustad and Gary Weismer

INDEX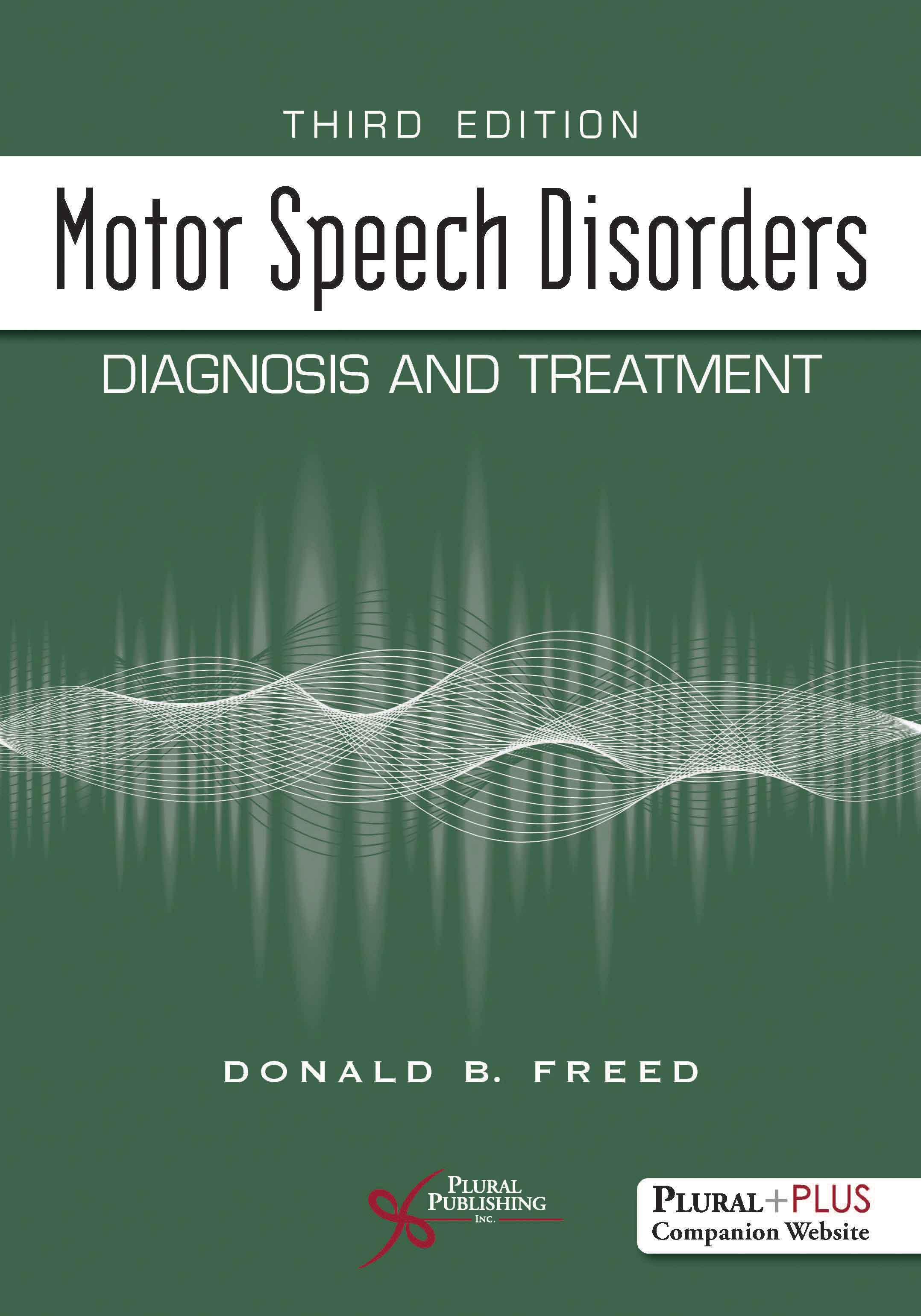 Third Edition
Don Freed
Details: 373 pages, Full Color, Softcover, 7" x 10"
ISBN13: 978-1-63550-095-0
© 2020 | Available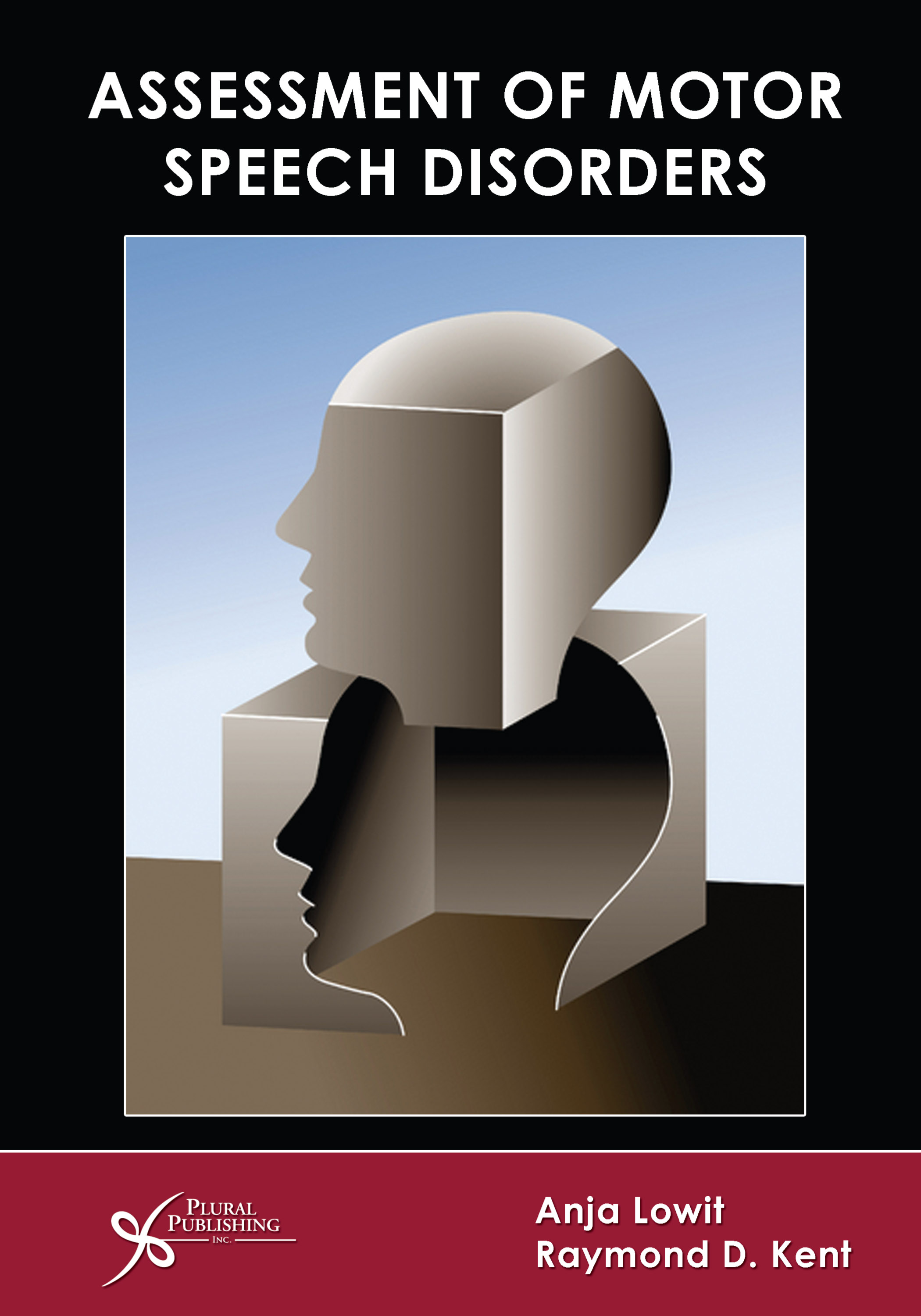 First Edition
Anja Lowit, Raymond D. Kent
Details: 371 pages, B&W With Color Insert, Softcover, 7" x 10"
ISBN13: 978-1-59756-367-3
© 2011 | Available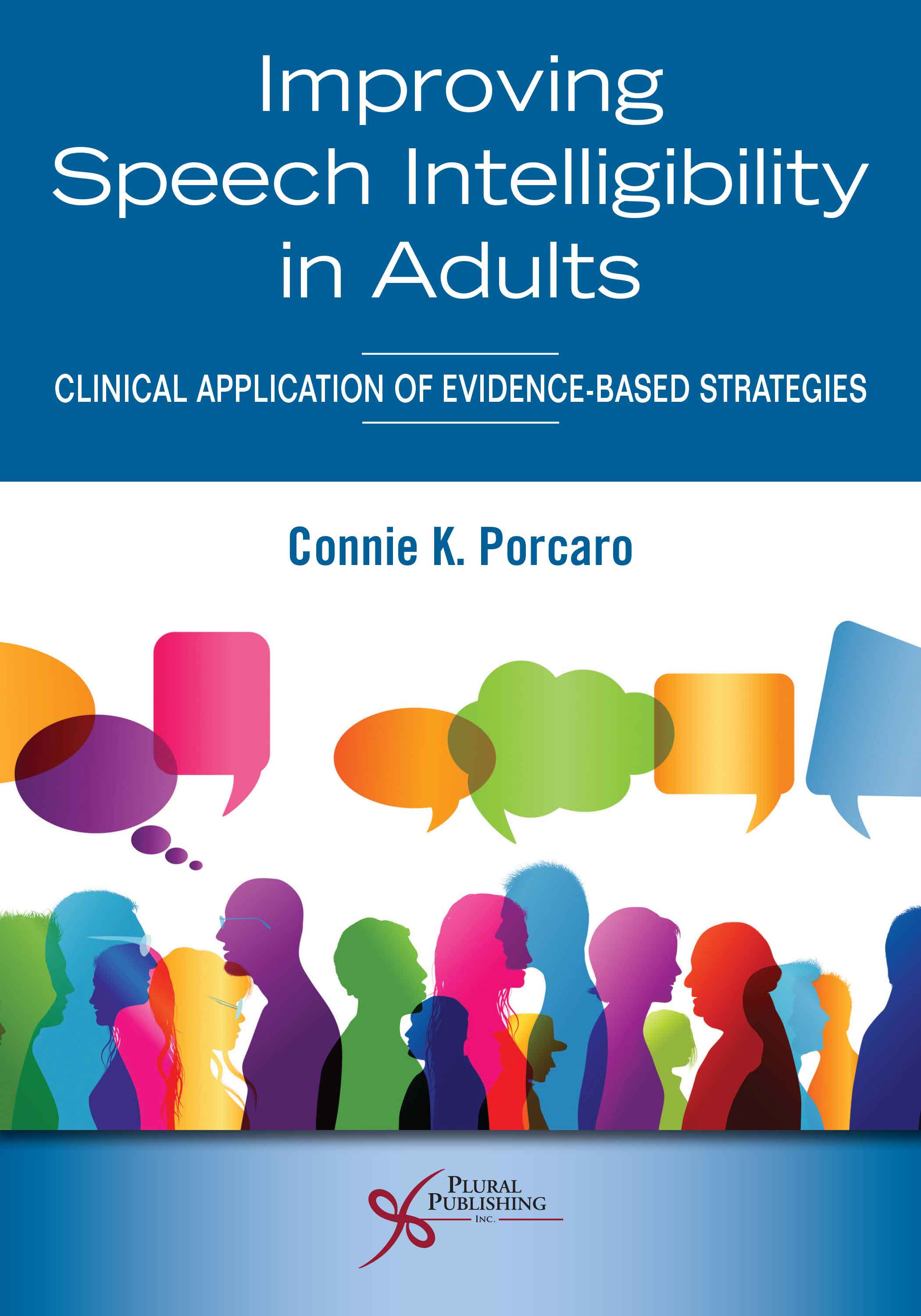 First Edition
Connie K. Porcaro
Details: 273 pages, B&W, Softcover, 7" x 10"
ISBN13: 978-1-63550-357-9
© 2023 | Available