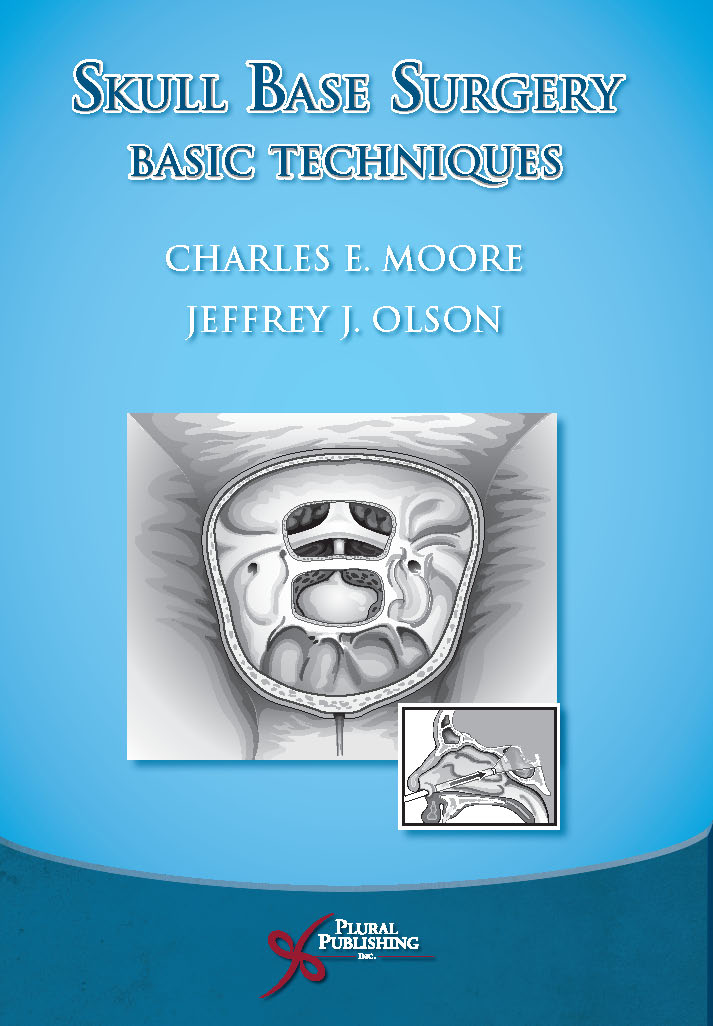 Skull Base Surgery: Basic Techniques
First Edition
Charles E. Moore, Jeffrey J. Olson
Details: 180 pages, B&W With Color Insert, Softcover, 7" x 10"
ISBN13: 978-1-59756-198-3
© 2010 | Available
Pathology involving the skull base and adjacent soft tissues present a challenge to all physicians dealing with the anatomy of this region. The goal of Skull Base Surgery: Basic Techniques is to provide the surgeon with a descriptive, step by step, pictorial analysis of skull base surgical techniques. Emphasis is placed on the most commonly used and applicable procedures that address the majority of the pathology encountered in standard practice. This beautifully illustrated text is directed to be the most useful for individuals new to these methods, surgical trainees and mid-level practitioners. Additionally, it's likely to be useful to physicians outside of otolaryngology and neurosurgery involved in the care of these patients. It provides a description of the key components of the medical management of these cases preoperatively and postoperatively so as to maximize the opportunity for successful outcomes.
Reviews
"There are many massive books on skull base surgery, but it is a novelty to see 'Basic Techniques' covered so succinctly. Imaging is flawlessly reproduced and there are excellent line drawings of surgical procedures. High quality colour endoscopic photographs illustrate transnasal approaches and the text layout makes for very easy reading. The printing is of a very high standard for this asking price and I even like the attractive cover! As a multi-author work, drawing heavily on colleagues from Atlanta, Georgia, some chapters do go beyond the 'basic' intention, but I thought the Preface nicely summarised the value of this book. It is 'meant to serve as a point of departure for the learner to facilitate further growth in the knowledge of this area of surgical practice'. This 'taster' is surely enough then for any exit exam candidate, but might well stimulate an interest in this challenging field."
—Liam Flood FRCS, Journal of Laryngology and Otology (March 2011)
1. Preoperative Evaluation and Management from the Neurosurgical Perspective
Raymond Walkup, MD and Jefferey Olson, MD
2. Anterior Skull Base Preoperative Evaluation from the Otolaryngologic Perspective
J. Nicolas McLean, MD and Charles E. Moore, MD
3. Craniofacial Approach to Skull Base Lesions
Jeremy N. Ciporen, MD Jeffrey J. Olson MD and Charles E. Moore, MD
4. Petrosal Craniotomy
Tomoko Tanaka MD, Douglas Mattox MD, and Jeffrey J. Olson MD
5. Endoscopic Endonasal Skull Base Surgery
Vladimir Dadashev, MD, David LaBorde, M.D.andCostas G. Hadjipanayis, MD, PhD
6. Endoscopic Tumor Resection and Cerebrospinal Fluid Leak Repair
Jodi D.Zuckerman MD and John M. DelGaudio MD
7. Orbitozygomatic Approach to the Sellar Region
David V. LaBorde, MD and Nelson M. Oyesiku, MD, PhD
8. Far Lateral Suboccipital Approach
Vaninder S. Chhabra, MD, Daniel L. Barrow, MD, Gerald R. Rodts, MD
9. Postoperative Evaluation and Management of the Skullbase Patient
Frederick Durden, MD and Charles E. Moore, MD
10. Ancillary Procedures in Skullbase Surgery
G. Aaron Rogers MD and Charles E. Moore MD
11. Imaging of the Anterior and Central Skull Base
Amanda Corey, MD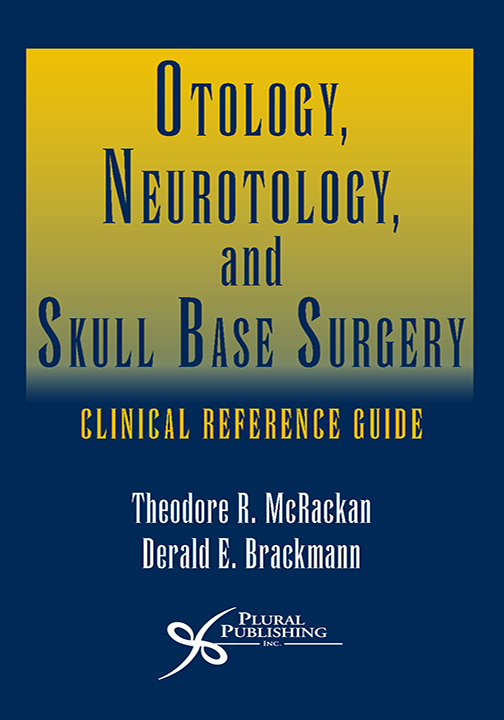 First Edition
Theodore R. McRackan, Derald E. Brackmann
Details: 593 pages, B&W, Softcover, 4.5" x 8"
ISBN13: 978-1-59756-651-3
© 2016 | Available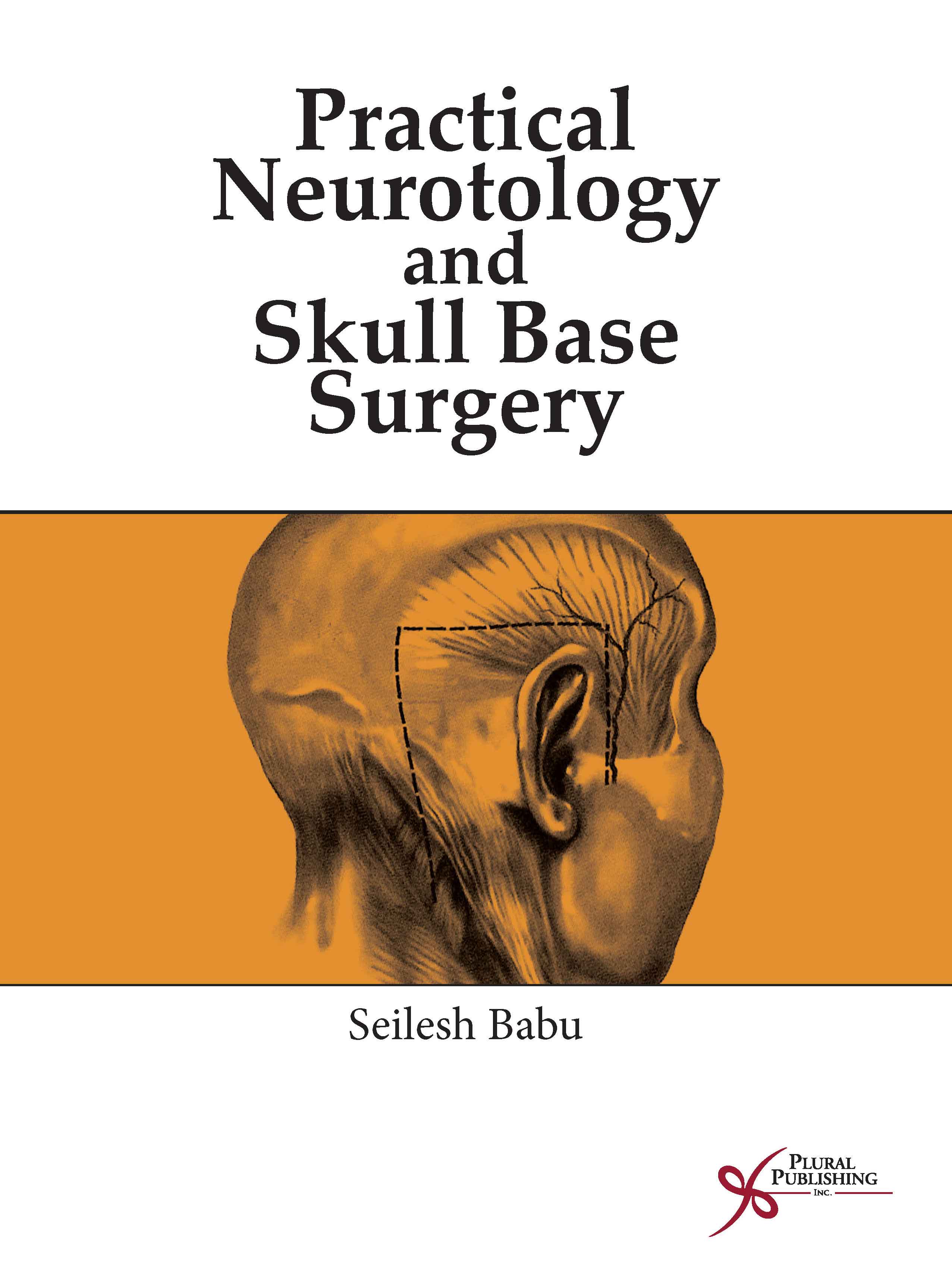 First Edition
Seilesh Babu
Details: 208 pages, Full Color, Hardcover, 8.5" x 11"
ISBN13: 978-1-59756-511-0
© 2013 | Available