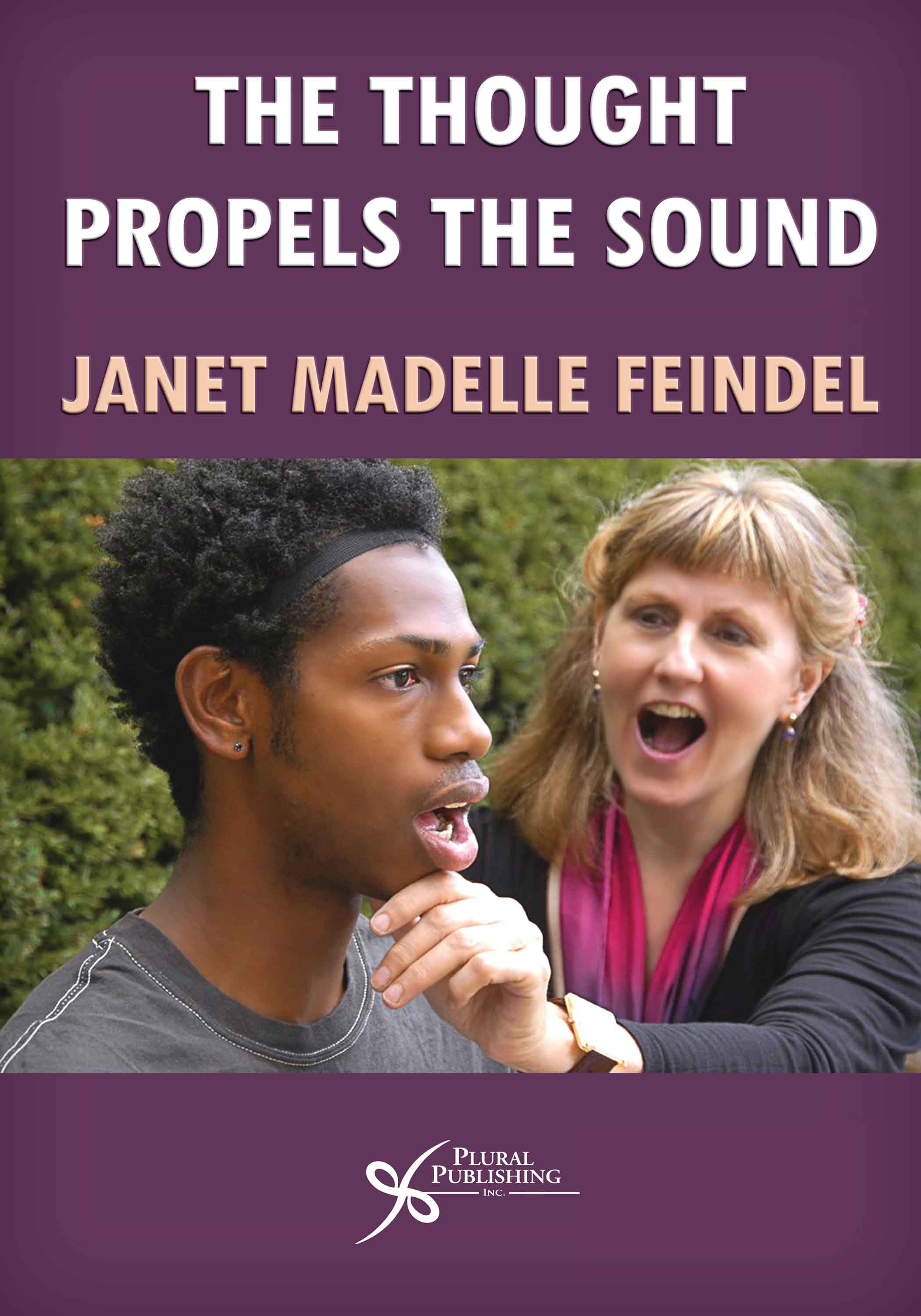 The Thought Propels the Sound
First Edition
Janet Madelle Feindel
Details: 288 pages, B&W, Softcover, 6" x 9"
ISBN13: 978-1-59756-206-5
© 2009 | Available
In the sports world, the coach is a person of high status but with voice and speech coaches, this is not always the case. Janet Madelle Feindel has honed her career by developing a program of teaching and coaching than brings the work of the voice trainer to the presidium.

Over the last thirty years, there have been great strides in voice training in a number of areas but sadly, directors have often been unaware of these strides.
The author shows that the study of the voice and speech as well as the Alexander technique for the director should be an integral part of the director's training. Feindel provides an overview of basic voice and speech production, the Alexander and ways to integrate these principles into the rehearsal process and methods for working most effectively with voice and speech/Alexander coaches.
In The Thought Propels the Sound, Feindel outlines her successful approach to training actors and musical theatre performers using traditional methods developed by well renowned individuals such as Berry, Linklater, Fitzmaurice and Alexander, and synthesizes them with her own methods of Vox Explora and Resonex that have evolved out of her vast experience training actors at Carnegie Mellon School of Drama, UCLA School of Theatre, Film and Television and coaching for the Birmingham Conservatory for Classical Theatre at the Stratford Shakespeare Festival under the direction of Martha Henry, (Officer of the Order of Canada) and coaching professionally working with many noted performers.
The Thought Propels the Sound is a must book for directors and directing students but also for voice and dialect coaches, Alexander teachers, medical specialists, speech pathologists, actors and singers and anyone interested in the performer's voice in the theatre.
Reviews
"Feindel gives good homework. First is a sidebar with film examples of good, controversial, and bad voice-use by prominent actors for us to hear. ... Feindel both clarifies and bridges the distinction between speech and voice training, and she argues persuasively for the addition of nine months of vocal training to the schooling of directors, whose current training is primarily visual."
—Pat Angelin, American Theatre Magazine (2010)
"This is a book that is long overdue. A must-have for every director and new voice teacher ... She offers invaluable advice to singers as well. ... This is a remarkable, highly valuable work and I heartily recommend it!"
—Joan Melton, British Voice Association, Communicating Voice (2010)
"The importance of voice work is most explored, but as a trained Alexander teacher Janet not only adds a chapter on the [Alexander] Technique, but peppers her writing with references to the Work. How refreshing this is ... Janet clearly is passionate about her work and has so much experience it's a joy as she shares with us exercises and experiences."
—Penny O'Connor, Statnews (2010)
"...Ms. Feindel has written Thought Propels the Sound in order to share her knowledge on more than one level. Though certainly a book that will appeal to every voice coach and actor, it is clear from the start that the prime audience is the theatre director, who "often...[does] not know how to communicate or reinforce principles of healthy voice usage," (xviii). Feindel is adamant that the audience will only be moved "to the core" (xxi) if actors connect mental stimulus to vocal liberation and stamina. "The thought propels the sound" thus becomes a ubiquitous catchphrase for the author. The concept of the spoken voice existing as the result of thought processes may not be new, but Ms. Feindel is at pains to emphasize the link between acting and voicing. The creative intellect may be either blocked or free, and Ms. Feindel has witnessed both on various productions as actor and voice coach. It is her objective to illuminate the reasons why certain actors lose their voice (and the audience's attention); while other performers have the ability to vocalise efficiently and safely, engaging the audience in the world of the play for hours at a time.
The meat of the book lies in the large, central chapters of "Vox Explora: What is it?", "Resonex", and "Voice and Text Explorations". It is here that Feindel most eloquently amplifies her practise, much of it inspired by the work of Berry, Linklater and Rodenburg, to whom she pays due credit. Not without first-hand experience, Feindel articulates her tenet that the voice coach can be an underused—and undervalued—member of the production team. This furnishes the reading director with great insight into the nature of voice work, and so fosters a closer relationship between him and his production voice coach.
Yet Thought Propels the Sound is an invaluable tool not only for directors. Feindel considers practical matters that the voice coach grapples with: etiquette in the rehearsal room, note-giving and cast tutorials. The Resources section lists contact details for voice and performance-related organisations, and suggested further reading. The Appendix provides a limpid review of vocal anatomy and discusses a variety of vocal health issues present in contemporary theatre, from smoke and fog effects to vocal considerations for character choices. Written with warmth and generosity, Thought Propels the Sound represents a lifetime's work of teaching and performance, and is highly recommended."
—Rebecca Root, Voice and Speech Review (7:1, 359-360) (2011)
Acknowledgments
Preface
Introduction to Voice Training
Overview of Voice Methods: Whose Voice Is It Anyway?
Overview of Speech Methods: Whose Standard Is It Anyway?
Voice and the Alexander Technique
Vox Explora�: What Is It?
Resonex�
Voice and Text Explorations
Directors, Voice and the Rehearsal Process
Special Issues
Working with Voice/Dialect and Alexander Coaches
Appendix, Anatomy and Physiology of the Voice
Bibliography
Voice Sources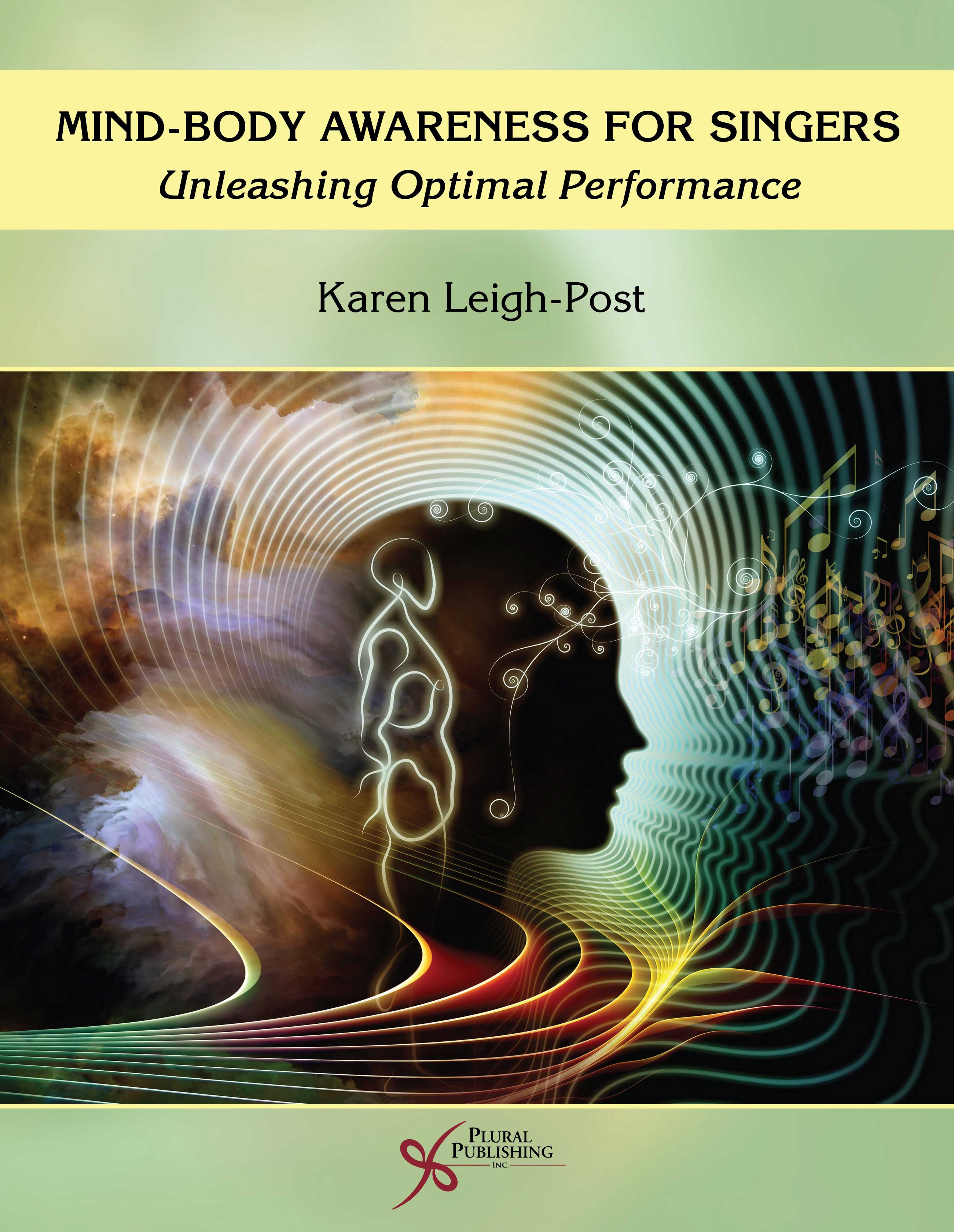 First Edition
Karen Leigh-Post
Details: 264 pages, B&W, Softcover, 8.5" x 11"
ISBN13: 978-1-59756-444-1
© 2014 | Available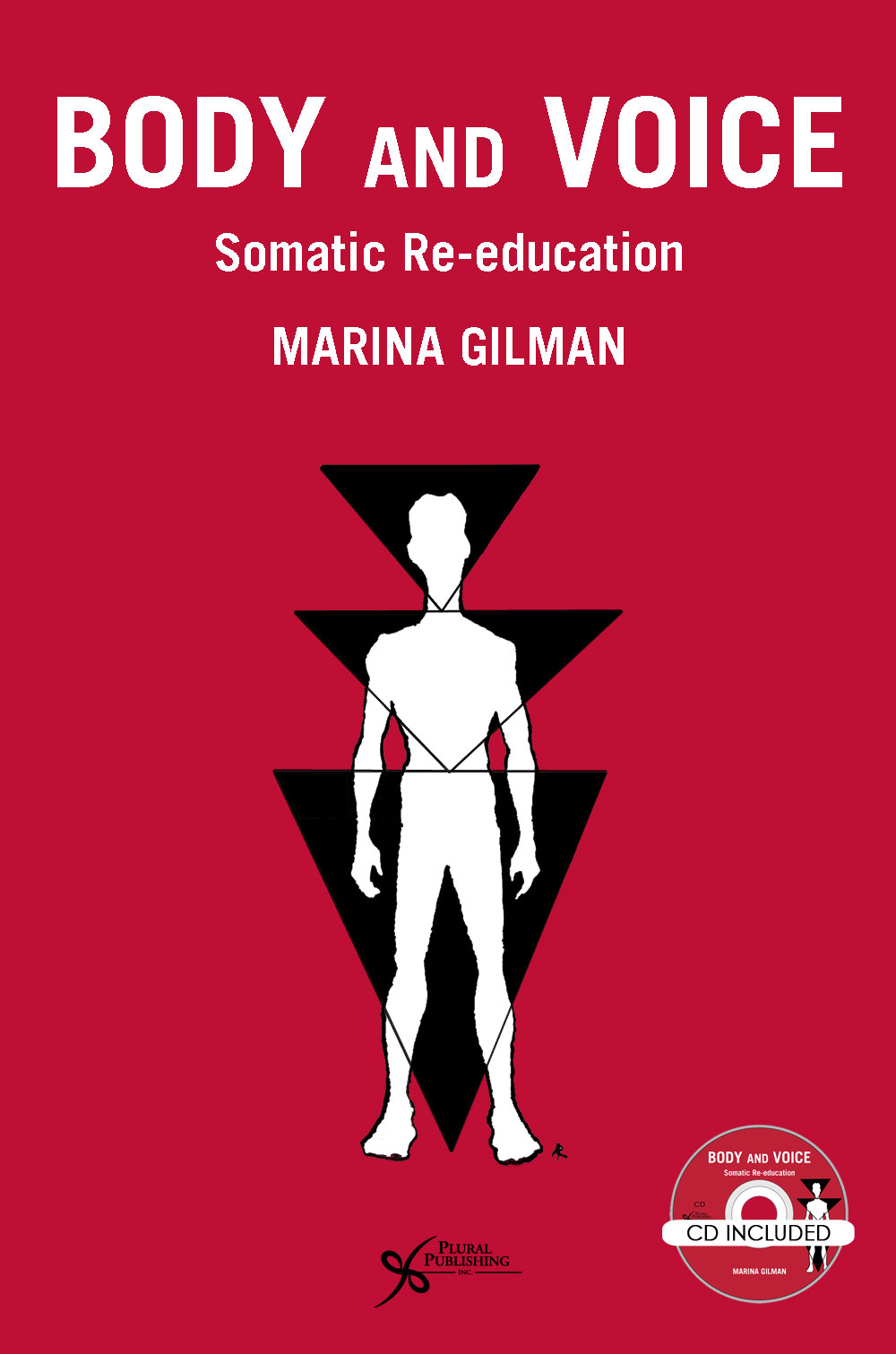 First Edition
Marina Gilman
Details: 272 pages, B&W, Softcover, 6" x 9"
ISBN13: 978-1-59756-509-7
© 2014 | Available