Volume One contains protocols for basic language skills most children with language disorder need to be taught in the initial stages of treatment. The protocols give scripted scenarios for teaching most of the bound morphemes of English that children with language disorder typically lack. These include: basic words; regular and irregular plurals; possessive; present progressive; prepositions; pronouns; auxiliaries and copula; regular and irregular past tense; articles; conjunctions; adverbs; regular third person singular.
For each target skill, 20 exemplars are available for the clinician to baserate, treat, and probe for generalized production. Most children can be advanced to relatively complex social communication skill level training only when they have mastered the basic morphologic features.
Preface
Introduction to Treatment Protocols and the CD Resource
Part I. Functional Words, Phrases, and Sentences

Protocols for Teaching Functional Words and Phrases
Overview
General Training Strategy
Functional Words
Functional Phrases
Functional Sentences (Production)

Part II. Morphologic Features

Protocols for Teaching Morphologic Features
Overview
General Training Strategy
Regular and Irregular Plural Morphemes
Overview
General Training Strategy
Regular Plural s
Regular Plural z
Regular Plural ez
Irregular Plural Words
The Possessive Morphemes
Possessive s
Possessive z
Possessive ez
Irregular Third Person has with Pronoun she
Irregular Third Person has with Pronoun he
Irregular Third Person has with Pronoun it
Irregular Third Person have with Pronoun they
Prepositions
Preposition in
Preposition on
Preposition under
Preposition behind
Present Progressive ing
Auxiliaries and Copulas
Auxiliary is
Auxiliary was
The Copula
Copula is
Copula was
Past Tenses
Irregular Past
Regular Past d
Regular Past t
Regular Past ed
Pronouns
Pronoun he
Pronoun she
Pronoun it
Articles
Article a
Article the
Conjunctions
Conjunction and
Conjunction because
Conjunction but

Glossary
References
Appendices
Index


CD Contents:
Volume I

Articles
Auxiliaries
Conjunctions
Copula
Functional Words Phrases & Sentences
Irregular Past
Irregular Plural
Irregular Third Person
Possessives
Prepositions
Present Progressive
Pronouns
Regular Past
Regular Plural
How to Use this CD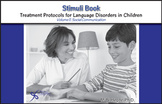 First Edition
M.N. Hegde
Details: B&W, Spiral Bound, 5.5" x 8.5"
ISBN13: 978-1-59756-151-8
© 2008 | Available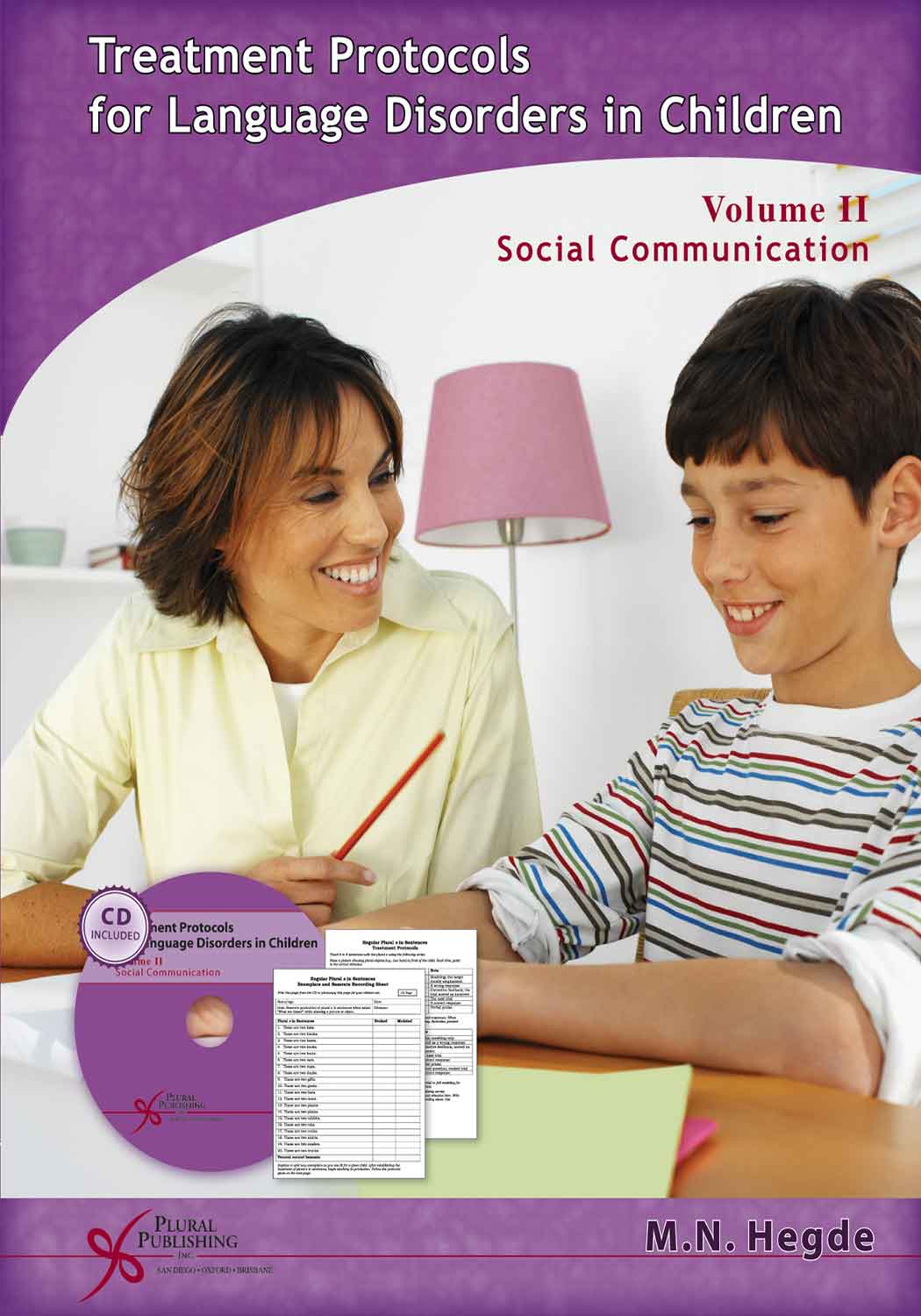 First Edition
M.N. Hegde
Details: 294 pages, B&W, eBook
ISBN13: 978-1-59756-871-5
© 2006 | Available