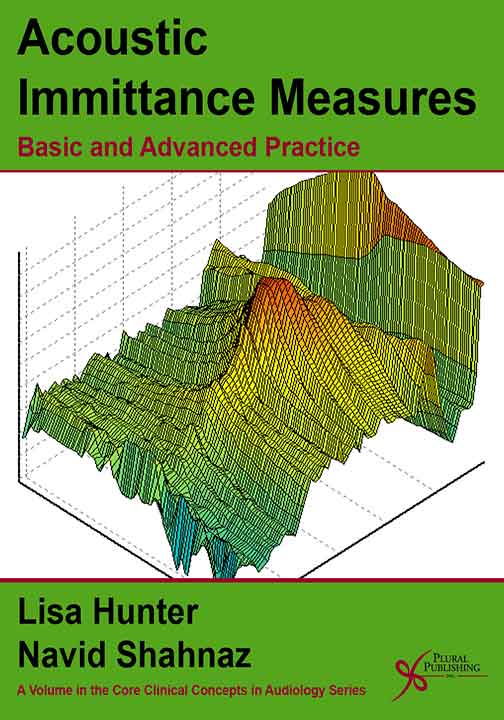 Acoustic Immittance Measures: Basic and Advanced Practice
First Edition
Lisa L. Hunter, Navid Shahnaz
Details: 175 pages, B&W, Softcover, 8.5" x 11"
ISBN13: 978-1-59756-437-3
© 2013 | Available
A Volume in the Core Clinical Concepts in Audiology Series.

This book offers an accessible and easy to understand treatment of acoustic immittance, from basic to advanced measures. Laboratory exercises and clinical cases from actual practice are provided, with focused questions to elicit classroom discussion.
From the Foreword
"Acoustic Immittance Measures: Basic and Advanced Practice by Lisa Hunter and Navid Shahnaz is a long-overdue update on important test procedures that are applied each and every day in clinical audiology practice. The book begins with a current review of the principles underlying acoustic immittance, including anatomy and physiology of the outer and middle ear. Separate chapters are then devoted to a practical discussion of each immittance measure, including single-frequency tympanometry, multiple-frequency tympanometry, the acoustic stapedial reflex, and wideband reflectance. Wide band reflectance is a novel approach for evaluation of middle ear function. The final two book chapters are devoted to a systematic description of specific clinical applications of acoustic immittance in infants and children with varied auditory disorders.
We believe that this text will provide the reader with the basic knowledge and the clinical information necessary to exploit acoustic immittance measures in clinical audiology for many years to come."
Series Editors,
James W. Hall III, PhD
Virginia Ramachandran, AuD, PhD
Reviews
"...the authors have written an essential book for instructors, clinicians, and Au.D. students on current methodologies and concepts in acoustic immittance tests. I would highly recommend it as a resource that clearly articulates contemporary scientific principles of middle ear immittance tests and techniques."
—Tara Davis, Ph.D., CCC-A, Ear and Hearing, in The Official Journal of the American Auditory Society (January 2016)
"...this book broaches a daunting and challenging task – to provide a comprehensive update on immittance measures. It makes the case for incorporating new measurement techniques into clinical practice, and is an excellent resource for currently-practicing clinicians to derive more information from measures already in use. Readers of several different levels and backgrounds will benefit from this text. It contains some basic information for students, while also providing more in depth reviews of research for the advanced reader, and case examples and normative data for clinical reference. Overall, the book is well written, and offers a significant contribution to the field of audiology. It is recommended for graduate students and instructors, and for clinicians looking to review and update their knowledge."
—Jaimie Gilbert, Communication Sciences and Disorders University of Wisconsin - Stevens Point, USA, in the International Journal of Audiology ((2015)
Foreword by James W. Hall III and Virginia Ramachandran
Preface
Acknowledgments

1 Overview and History of Acoustic Immittance
2 Anatomy and Physiology of the Outer and Middle Ear
3 Physical Principles of Aural Acoustic Immittance
4 Single-Frequency Tympanometry Measures
5 Multifrequency, Multicomponent Tympanometry 6 Acoustic Stapedial Reflex
7 Wideband Reflectance Principles
8 Middle Ear Measurement in Infants and Children
9 Middle Ear Disorders and Case Examples
References
Index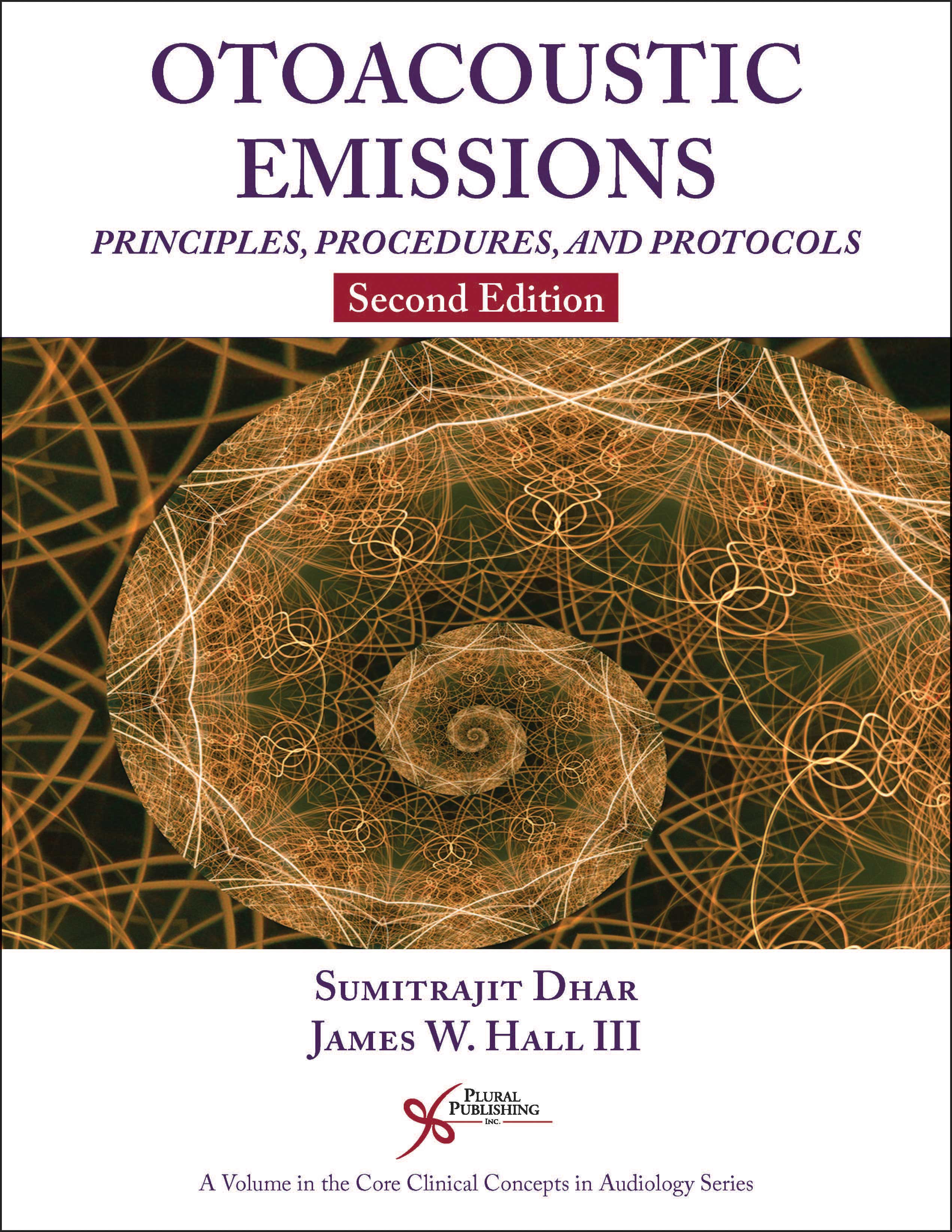 Second Edition
Sumitrajit Dhar, James W. Hall, III
Details: 293 pages, 2-Color, Softcover, 8.5" x 11"
ISBN13: 978-1-94488-385-0
© 2018 | Available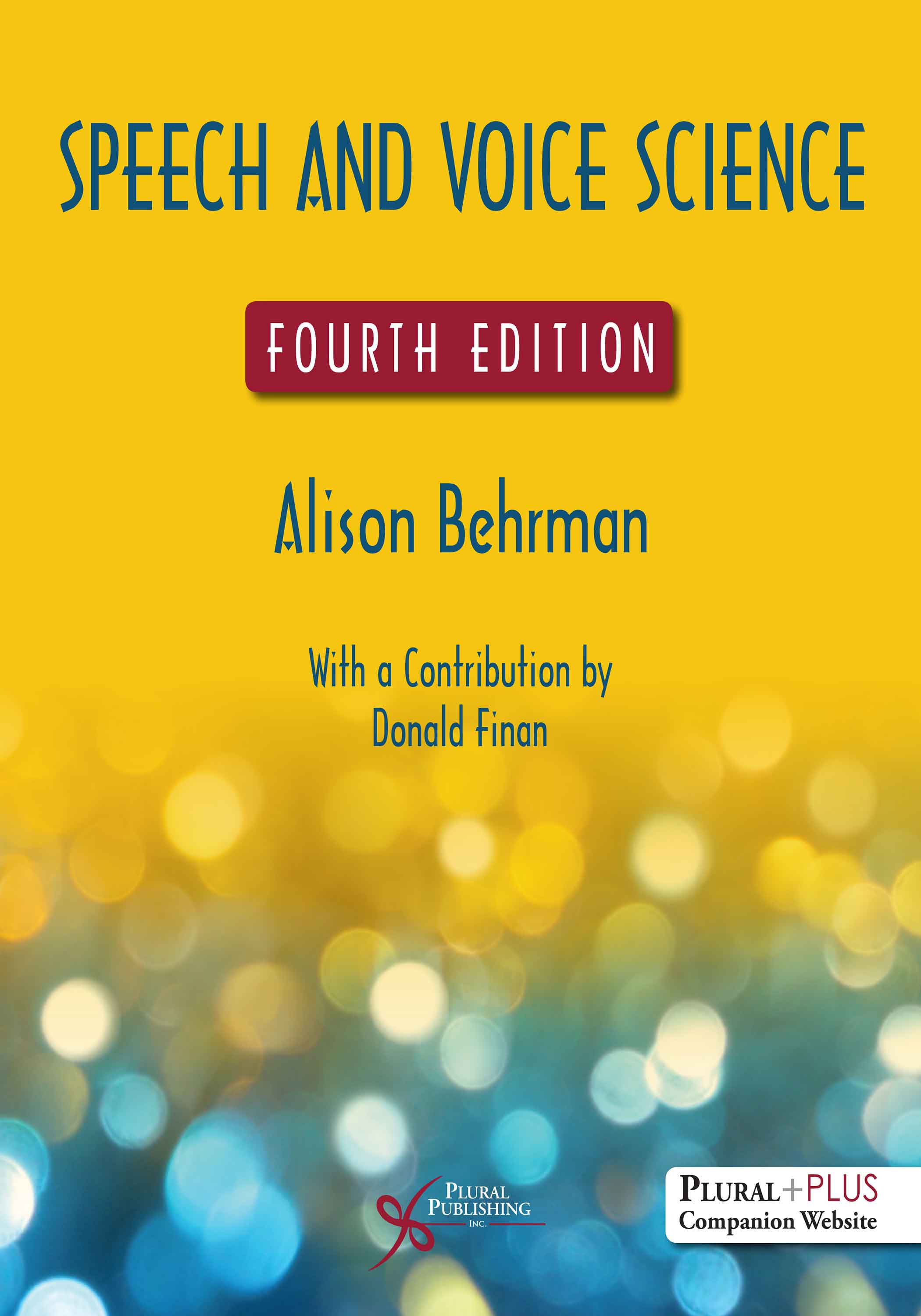 Fourth Edition
Alison Behrman
Details: 517 pages, 2-Color, Softcover, 8.5" x 11"
ISBN13: 978-1-63550-322-7
© 2023 | Available