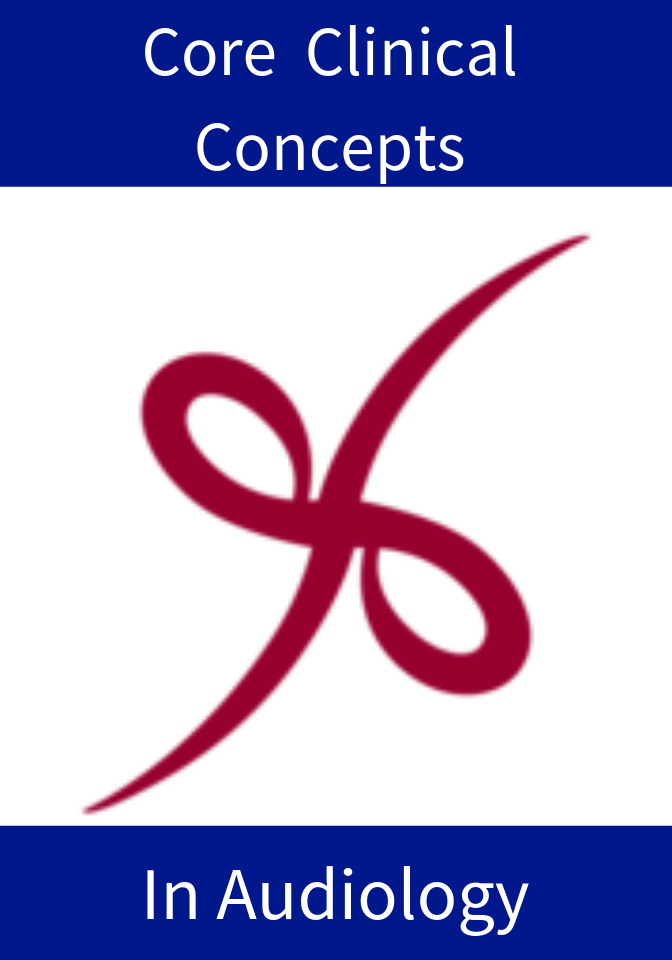 CORE CLINICAL CONCEPTS IN AUDIOLOGY
Brad Stach Ph.D., Series Editor
The Core Clinical Concepts Series provides graduate students and inquiring practitioners with practical materials for development of fundamental clinical knowledge and skills for audiology practice. This series consists of texts pertaining to core clinical concepts and practice methods, as well as supplementary materials designed to engage readers in active learning via application of concepts. Currently available audiology texts commonly provide exhaustive examination of broad topic areas, necessary for advanced scholarship. Not widely available are pedagogical materials that provide students with clear, accessible, and effective instruction in fundamental concepts and clinical methods and protocols of audiology. The Core Clinical Concepts in Audiology Series answers this need through its unique approach, organization, and style, designed to promote successful learning of students and professionals. Books in the Core Clinical Concepts Series are:
Concise. The succinct construction of series texts allows readers to efficiently acquire essential concepts and skills.
Consistent. The uniformity of text organization and style allows readers to effectively utilize familiar and reasoned organization of texts.
Comprehensive. Bundled thematic sets provide readers with thorough coverage of specific topic areas.
Integrated. Workbooks, case studies, and laboratory exercises provide opportunities for reflection, application, and assessment of learned information. These materials are designed to increase depth of reader learning by application of knowledge in a variety of contexts.
Books featured in this series