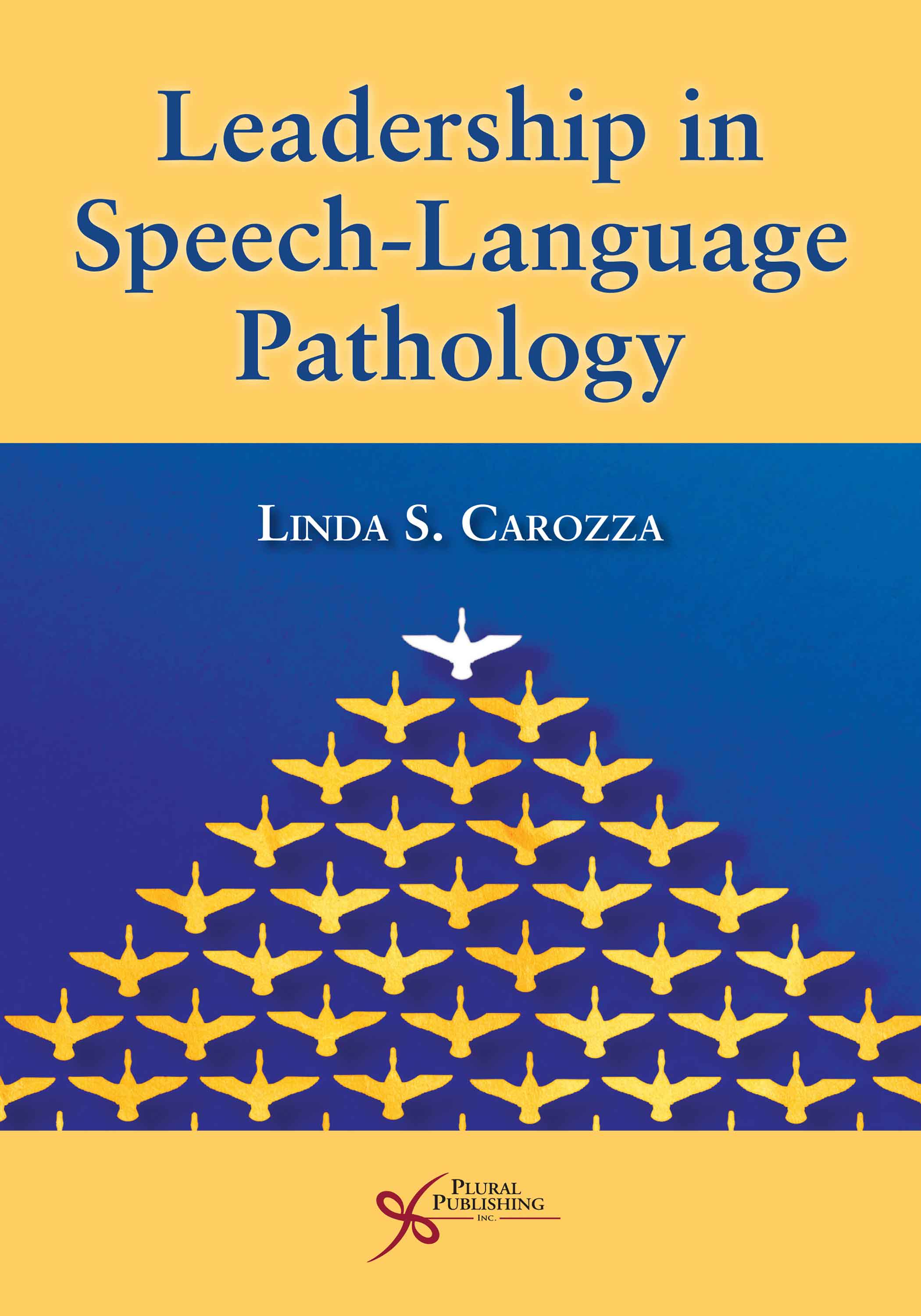 Leadership in Speech-Language Pathology
First Edition
Linda S. Carozza
Details: 249 pages, B&W, Softcover, 6" x 9"
ISBN13: 978-1-94488-361-4
© 2019 | Available
Leadership in Speech-Language Pathology aims to equip future leaders in the field of communication sciences and disorders by addressing the qualities of effective leadership, internal and external problem solving, potential tests of leadership skills, negotiation, politics, and the concept of power. Readers will gain a comprehensive view of leadership with the discussion of healthy leadership cultures, current leadership trends, and how to instruct emerging leaders.
In the relatively young profession of speech-language pathology, the role models are still developing and ever changing as the educational and medical landscape becomes increasingly complex. The talents and skills of a new manager-leader will be tested, and it is the understanding of the big picture, the individual preparedness, and the unknown quantities that will serve to form a platform of the learning trajectory of a new senior appointee.
This resource combines unique, "in-the-field" perspectives with the latest research on leadership styles and strategies to equip speech-language pathologists with the knowledge they need to lead.
Key Features
Each chapter begins with Learning Objectives, highlighting topics to be discussed
Reflection Questions at the end of each chapter challenge readers to think critically about key points
Chapter Conclusions wrap up each chapter, providing a succinct summary for readers
Valuable insights from contributors Wendy Papir-Bernstein and Regina Lemmon-Bush
Reviews
"The purpose is to inform, instruct, and educate those in current leadership positions as well as those aspiring to reach leadership positions. As a group, the author notes that speech-language pathologists (SLPs) possess leadership capabilities due to the nature of their profession, but with the variety of careers and positions that SLPs have, they do not have a specific leadership ladder to climb, leaving a gap between skills and the goal of a leadership position. This book attempts to bridge that gap...
In 10 chapters, the book covers leadership from why to study it to qualities of effective leaders, starting points, problem solving, negotiations and the concept of power, leadership wellness, leadership trends, and mentoring emerging leaders. Of course, it mentions organizations in which SLPs may have opportunities to become leaders. Every chapter ends with a reflection question or an assignment, which enables readers to further process the information. The book also provides several different surveys readers can use to evaluate themselves on various characteristics of leadership such as organizational leadership capacity, emotional competency, and leadership wellness, enhancing the book's practicality."
—Yvana Uranga-Hernandez, PhD, CCC-SLP, Biola University, in Doody's Book Reviews (August 2019)
"Leadership in Speech-Language Pathology is an excellent resource for emerging leaders seeking guidance as they begin their leadership journey and experienced leaders who are looking to provide more of a positive impact on their employees and overall work environment.
In true SLP fashion, there are learning objectives at the beginning of each chapter as well as a meaningful quote related to leadership, The chapters are concluded with questions to guide readers in questioning their own thoughts on leadership and even their own leadership patterns. In many ways, this book leaves the reader with more questions and areas to research further as definitions of leadership or the qualities required can vary dependent on the setting or the type of leadership position. Linda Carozza gathered and assembled insight from personal experience, experienced leaders in the field of SLP, and leaders in other fields such as the military, education, and business. This book is also rich with resources for both new and experienced leaders including ASHA's Leadership Academy, the Council on Programs in Communication Science and Disorders, and the MIT course Organizational Leadership and Change as well as numerous self-assessment surveys.
As I read Leadership in Speech-Language Pathology, I began to look more critically at some of the leadership styles and qualities in noticed in myself as I mentor SLPs in their clinical fellowship year and in my new position as the owner of a private practice as well as the leadership styles of former employers, professors, and clinical instructors. This book fills a void in the field of SLP and I hope that areas of higher education (e.g., graduate programs) incorporate formal instruction in leadership as a first step in developing leaders who will positively contribute to the field."
—Ainsley Martin, MS, CCC-SLP, The SLP Revolution (August 2020)
Introduction
Acknowledgements
Contributors
Reviewers
Chapter 1. Why Study Leadership?
Linda Carozza
Chapter 2. Qualities of Effective Leaders
Linda Carozza
Chapter 3. Organizations in Which SLPs May Participate in Leadership Positions
Linda Carozza
Chapter 4. Starting Point of Leadership
Linda Carozza
Chapter 5. Internal and External Problem Solving
Linda Carozza
Chapter 6. Testing Leadership
Linda Carozza
Chapter 7. Negotiation, Politics, and the Concept of Power
Linda Carozza with acknowledgement to Katie LaForce

Chapter 8. Leadership Wellness: Establishing Healthy Leadership Cultures
Wendy Papir-Bernstein

Chapter 9. Leadership Trends: What is Trending in Leadership Practices?
Wendy Papir-Bernstein

Chapter 10. How to Instruct Emerging Leaders
Regina Lemmon

End Notes
Index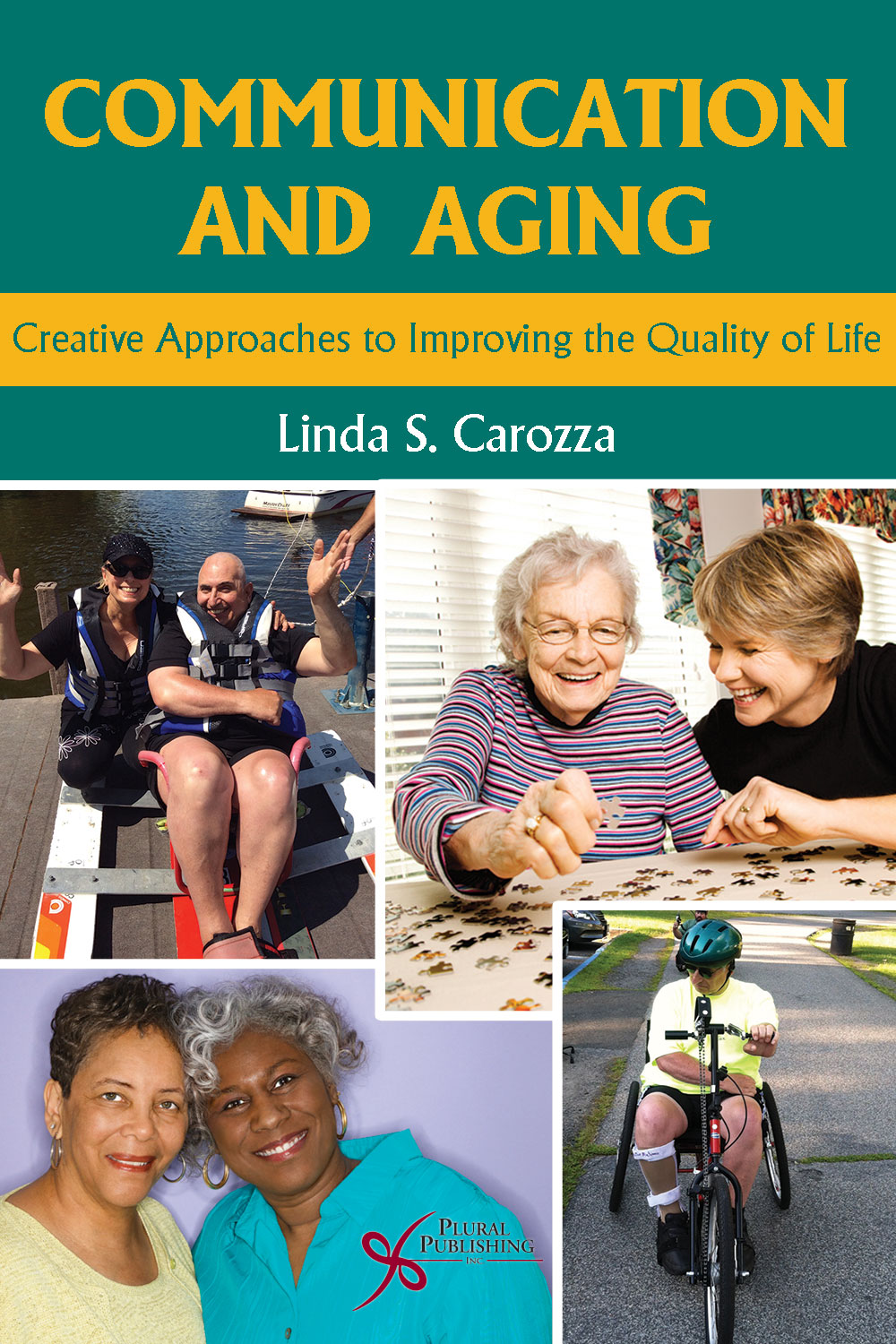 First Edition
Linda S. Carozza
Details: 319 pages, B&W, Softcover, 6" x 9"
ISBN13: 978-1-59756-612-4
© 2016 | Available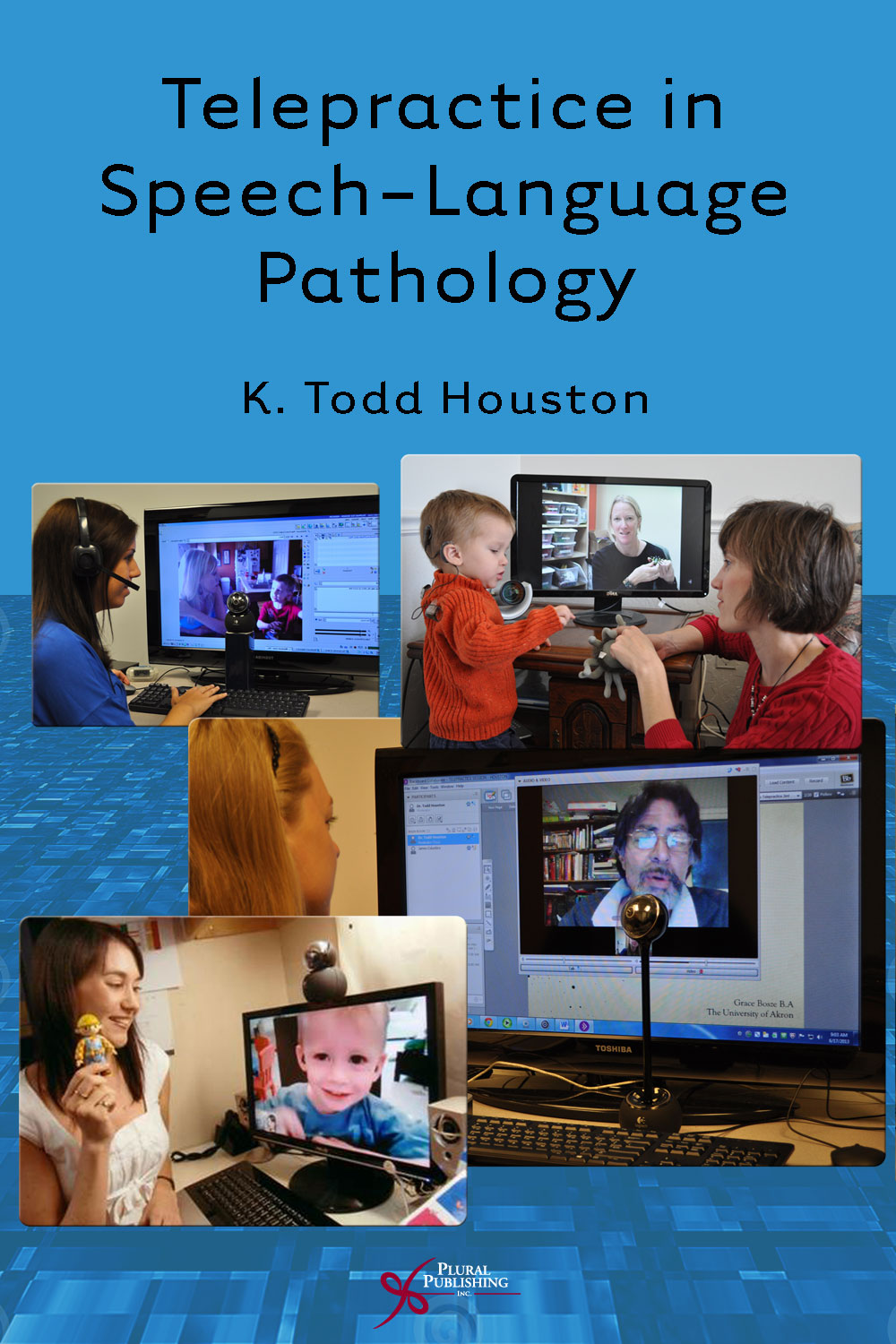 First Edition
K. Todd Houston
Details: 392 pages, B&W, Softcover, 6" x 9"
ISBN13: 978-1-59756-479-3
© 2014 | Available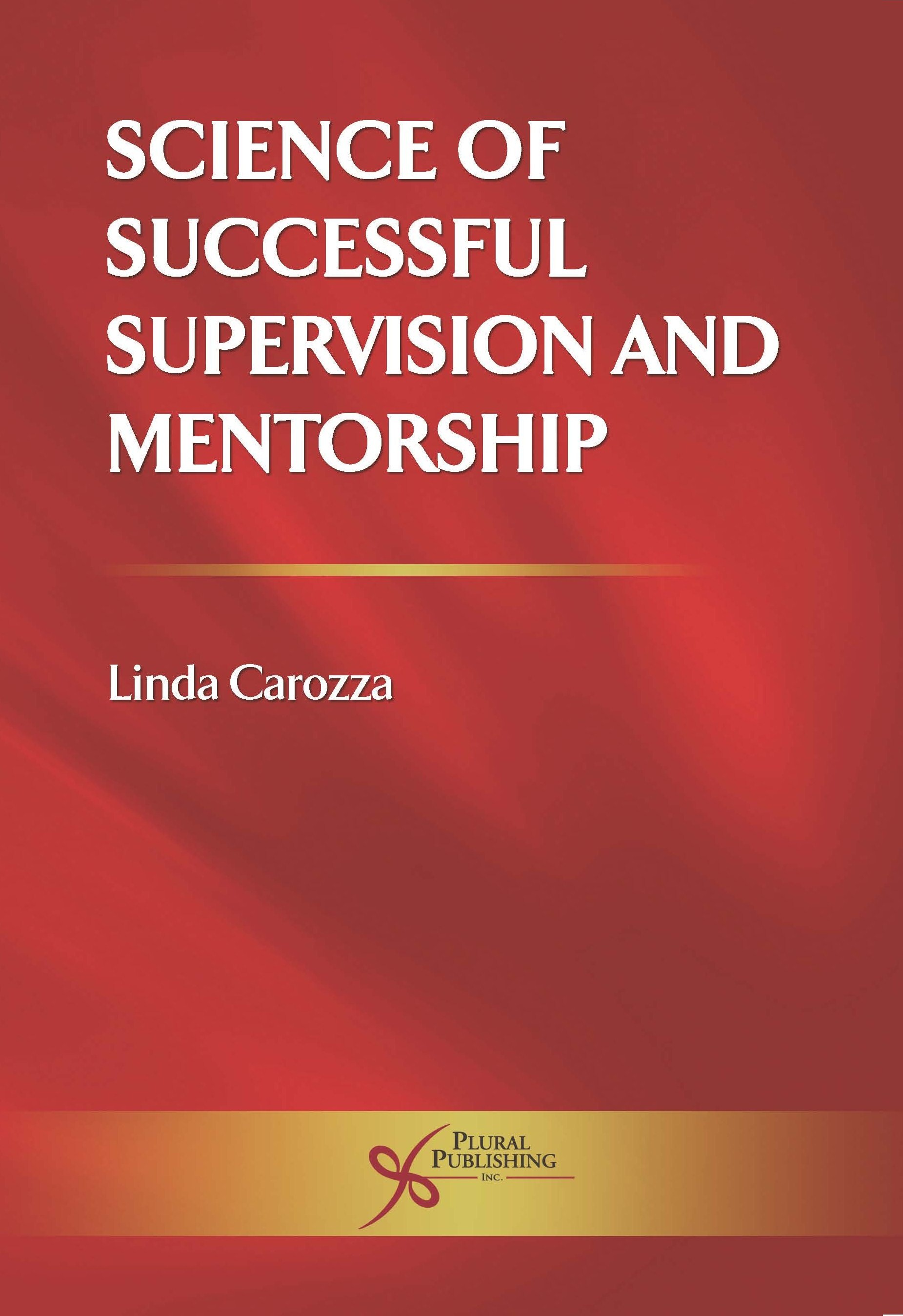 First Edition
Linda S. Carozza
Details: 296 pages, B&W, Softcover, 6" x 9"
ISBN13: 978-1-59756-184-6
© 2011 | Available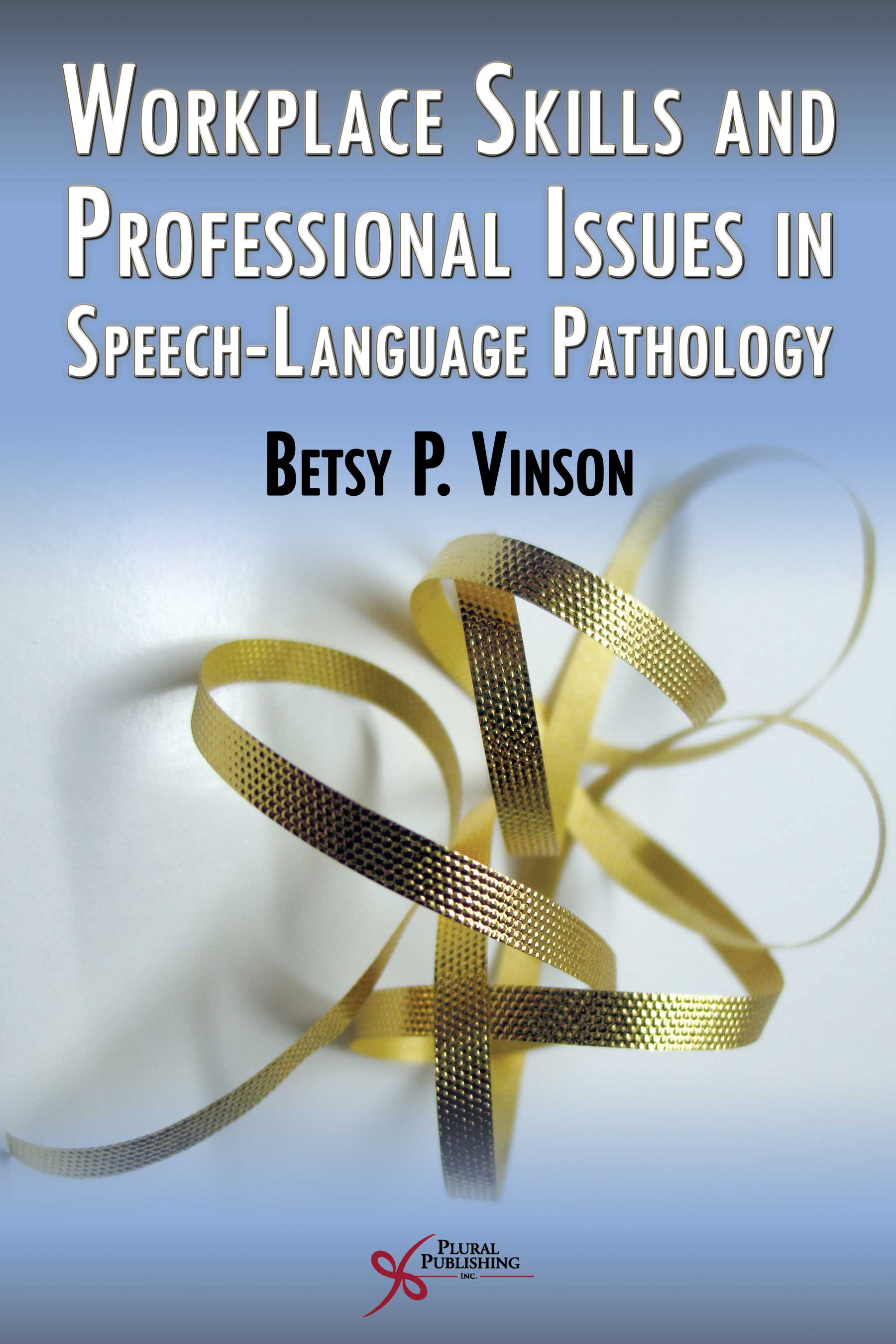 First Edition
Betsy Partin Vinson
Details: 392 pages, B&W, Softcover, 6" x 9"
ISBN13: 978-1-59756-203-4
© 2009 | Available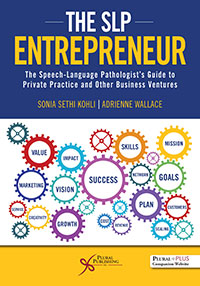 First Edition
Sonia Sethi Kohli, Adrienne Wallace
Details: 309 pages, B&W, Softcover, 7" x 10"
ISBN13: 978-1-63550-385-2
© 2023 | Available