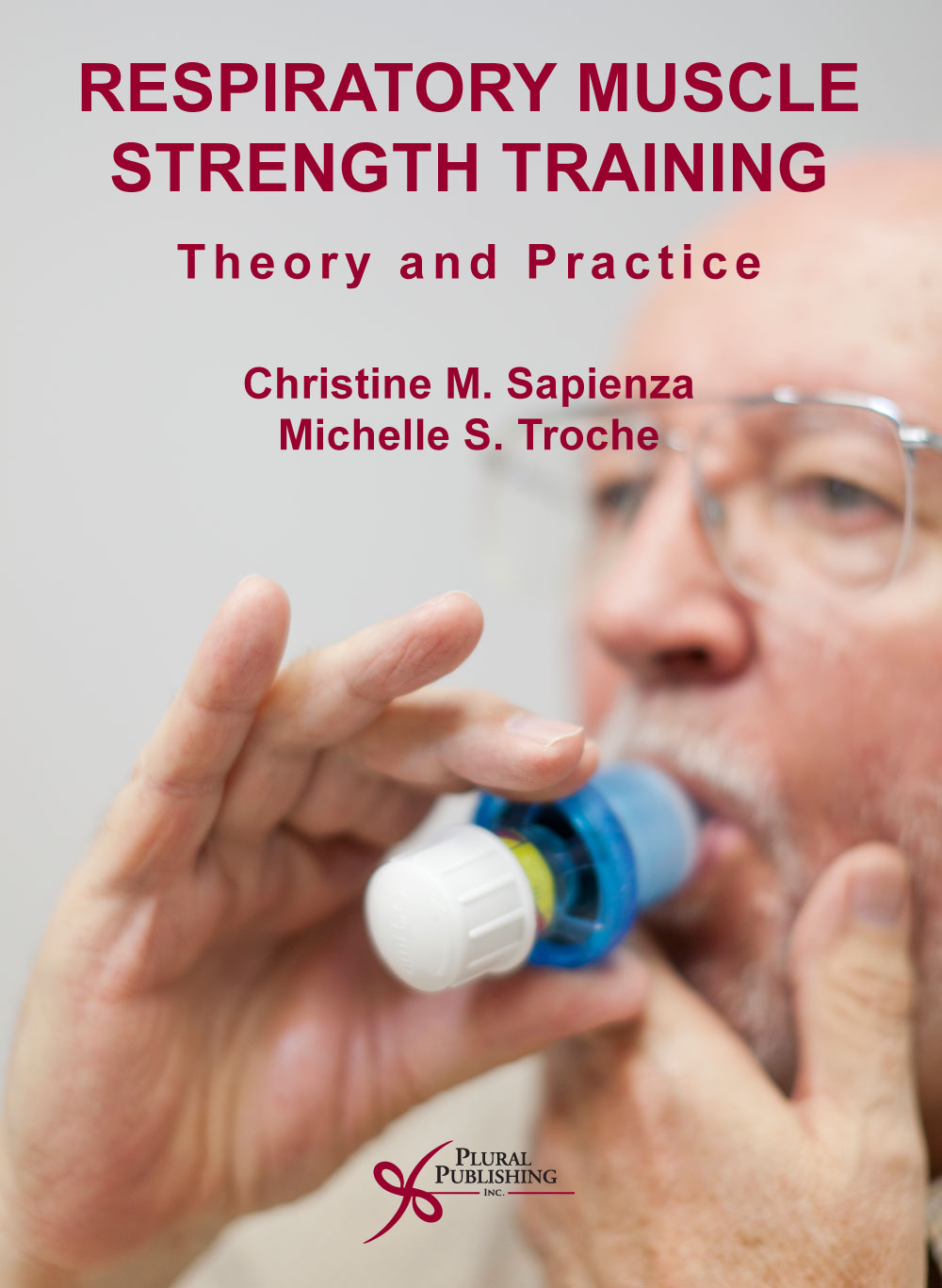 Respiratory Muscle Strength Training: Theory and Practice
First Edition
Christine Sapienza
Details: 87 pages, B&W, Softcover, 5.5" x 7.5"
ISBN13: 978-1-59756-428-1
© 2012 | Available
Respiratory muscle training (RMST) programs are of great interest to the community of speech language pathologists since they function as rehabilitative strategies in many individuals. It is imperative that clinicians be taught the specific parameters that can be manipulated to change training effects, as well as studying issues of training length and the consequences of detraining, which occurs when therapy has terminated. Critics will agree that there are no other materials like this one on the market; something pocket-sized and easily accessible so that clinicians can refer to it daily. The book will also be full of useful illustrations, demonstrating step-by-step processes on how to manipulate the device and finish training.
Reviews
"Respiratory Muscle Strength Training Theory and Practice is an excellent resource for clinicians who are beginning to use RMST. This book provides a solid foundation in respiratory anatomy and physiology which explains the why and how of RMST. As mentioned additional resource articles will be provided for more information."
—Ainsley Martin, MS, CCC-SLP, The SLP Revolution (June 2019)
Preface
About the Authors
Chapter 1: Respiratory Anatomy and Physiology
Chapter 2: Neuroanatomy and Neurophysiology of the Respiratory System
Chapter 3: Devices for Respiratory Muscle Training
Chapter 4: Case Studies in Respiratory Training
Chapter 5: Frequently Asked Questions

Appendix A: Representative Sample of Devices Used for Respiratory Training
Appendix B: Instructions for Using Respiratory Training Devices
Index