Vestibular Testing Interpretation: Drill and Practice
First Edition
Matthew G. Crowson, Douglas B. Garrison, Kristal M. Riska, Debara L. Tucci, David Kaylie
Details: 112 pages, B&W, Spiral, 8.5" x 11"
ISBN13: 978-1-63550-105-6
© 2020
Release Date: 09/13/2019
Price: $99.95
Available for purchase starting 08/14/2019
Vestibular Testing Interpretation offers an easy-to-read and comprehensive overview of vestibular testing. Written with a trainee or junior practitioner in mind, this text couples an evidenced-based review of the most commonly employed vestibular function tests with cases from real patient encounters.
The book is divided into two sections: Section I provides an introduction and approach to vestibular testing, while Section II provides 27 clinical case vignettes. In the case of a reader who is just starting to learn about vestibular testing, the authors recommend going through part one of this book to develop a foundation of the basics of various vestibular tests and their uses. After the reader has a grasp of which test is used and why, it is recommended that the reader proceed with reviews of the patient cases. The book is designed in two sections so the background provided in the first half of the book will help inform the reader analyze the patient cases. For practitioners who are more experienced with vestibular testing, we'd recommend consulting the first part of the book as needed for touch-up on topics. The primary utility for experienced practitioners will be to work through the patient cases as 'drill and practice.' The cases need not be approached in sequential order – they were designed independent to one another, so no intentional order is presented.
Key Features
27 cases derived from real patient encounters using the latest vestibular testing technologies found in modern clinical vestibular testing laboratories
Curated references and additional readings are highlighted throughout to enhance reader understanding of key topics
An overview of the approach to the vestibular patient from the perspective of testing
Intuitive figures and schematics to supplement the text
Foreword by Richard Clendaniel
Introduction and Scope of the Book
Acknowledgements
Section I. Introduction and Approach to Vestibular Testing
Chapter 1. Overview of Vestibular Testing
Chapter 2. Putting It All Together
Chapter 3. Brief Introduction to Peripheral Vestibular Disorder Management
Section II. Clinical Case Vignettes
Chapter 4. Case 1
Chapter 5. Case 2
Chapter 6. Case 3
Chapter 7. Case 4
Chapter 8. Case 5
Chapter 9. Case 6
Chapter 10. Case 7
Chapter 11. Case 8
Chapter 12. Case 9
Chapter 13. Case 10
Chapter 14. Case 11
Chapter 15. Case 12
Chapter 16. Case 13
Chapter 17. Case 14
Chapter 18. Case 15
Chapter 19. Case 16
Chapter 20. Case 17
Chapter 21. Case 18
Chapter 22. Case 19
Chapter 23. Case 20
Chapter 24. Case 21
Chapter 25. Case 22
Chapter 26. Case 23
Chapter 27. Case 24
Chapter 28. Case 25
Chapter 29. Case 26
Chapter 30. Case 27
References
Index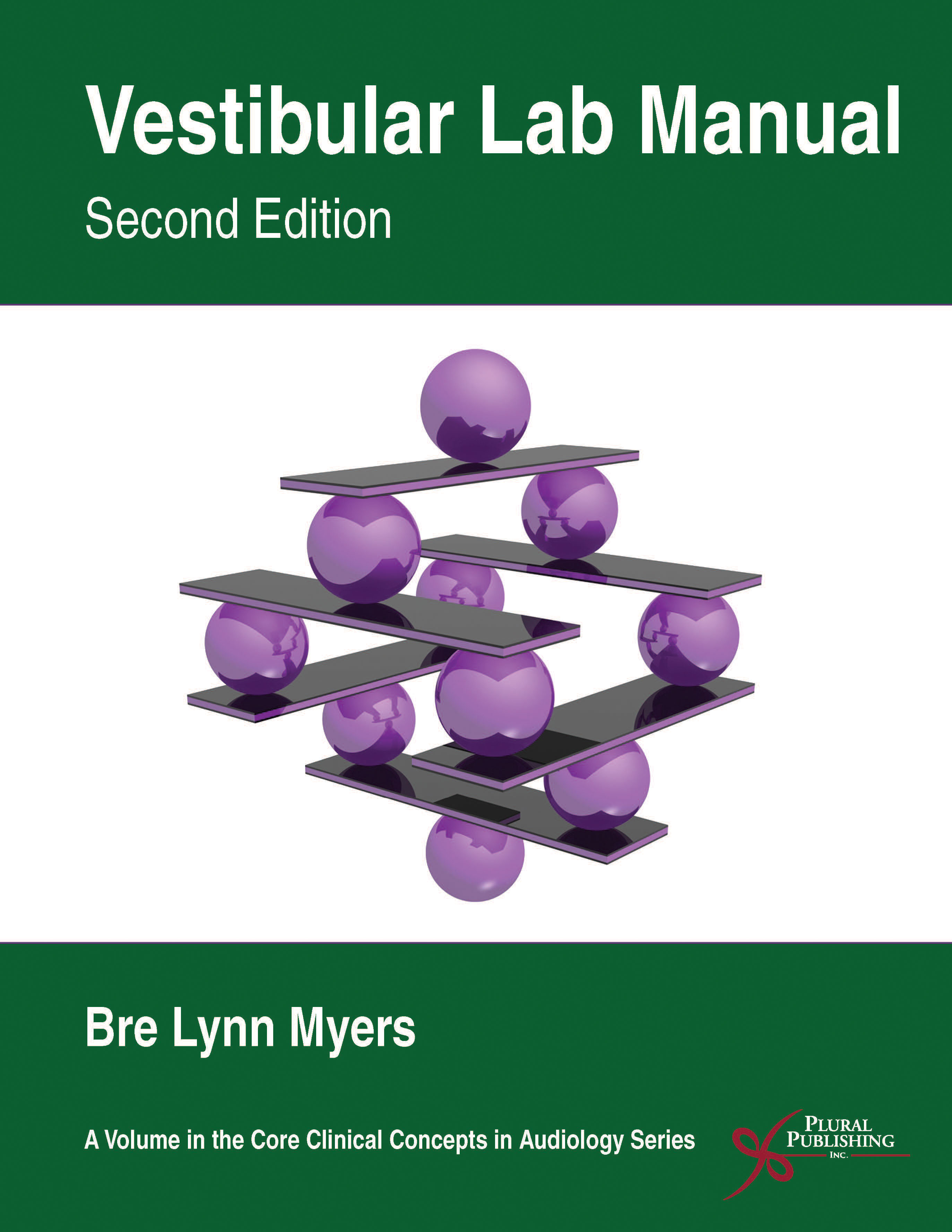 Second Edition
Bre Lynn Myers
Details: 170 pages, B&W, Spiral Bound, 8.5" x 11"
ISBN13: 978-1-63550-080-6
© 2020
Release Date: 07/13/2018
First Edition
Christopher K. Zalewski
Details: 322 pages, Full Color, Softcover, 8.5" x 11"
ISBN13: 978-1-59756-797-8
© 2018
Release Date: 10/23/2017
Second Edition
Gary Jacobson, Neil Shepard
Details: 904 pages, B&W, Hardcover, 8.5" x 11"
ISBN13: 978-1-59756-547-9
© 2016
Release Date: 12/31/2014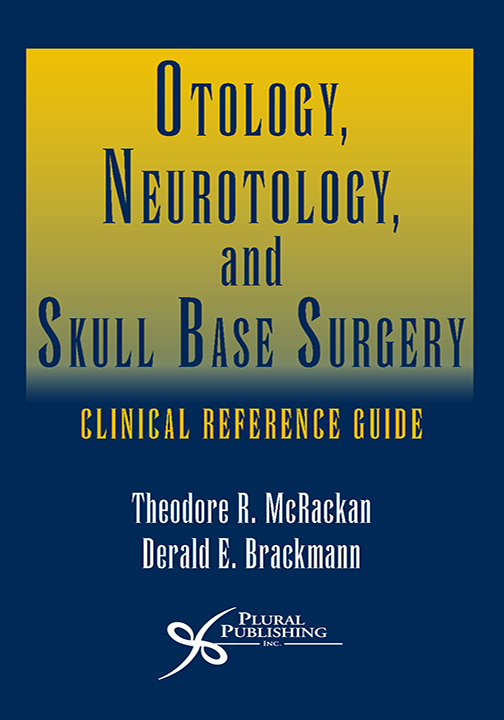 First Edition
Theodore R. McRackan, Derald E. Brackmann
Details: 593 pages, B&W, Softcover, 4.5" x 8"
ISBN13: 978-1-59756-651-3
© 2016
Release Date: 08/18/2015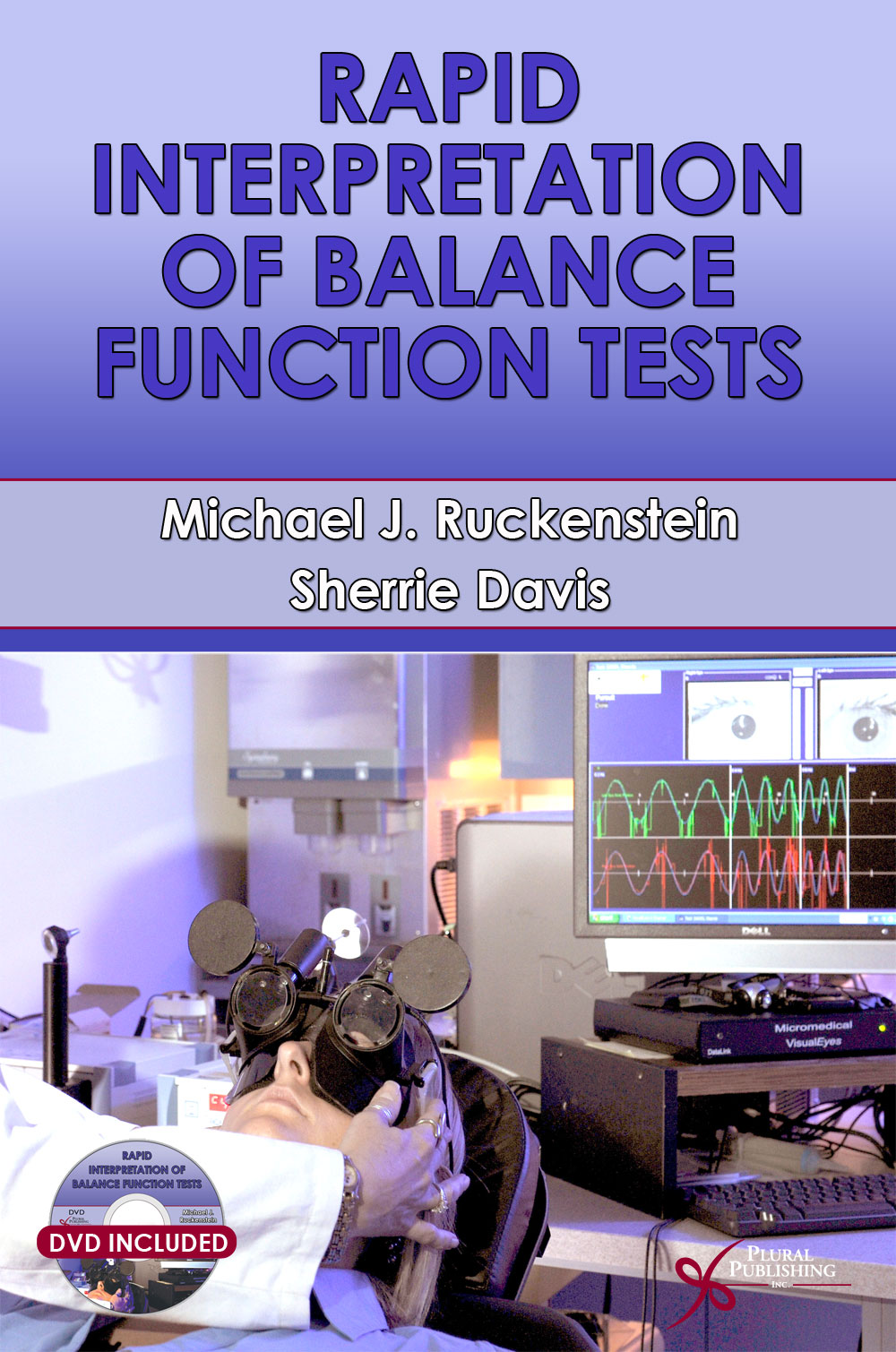 First Edition
Michael J. Ruckenstein, Sherrie Davis
Details: 168 pages, B&W, Softcover, 6" x 9"
ISBN13: 978-1-59756-443-4
© 2015
Release Date: 11/28/2014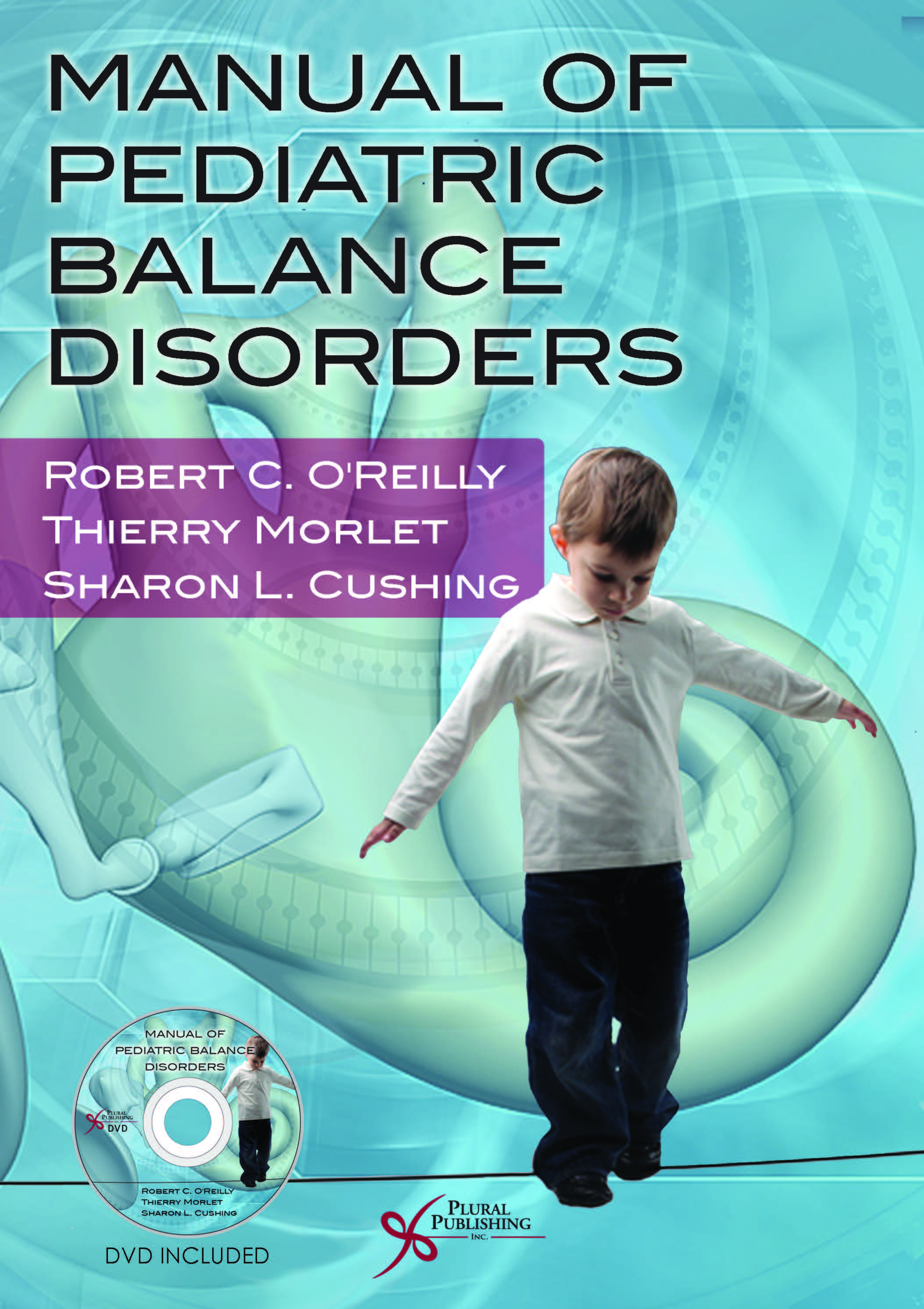 First Edition
Robert C. O'Reilly, Thierry Morlet, Sharon Cushing
Details: 365 pages, B&W, Softcover + DVD, 7" x 10"
ISBN13: 978-1-59756-452-6
© 2013
Release Date: 02/05/2013