Phonology Means Nothing and Other Astounding and Very Practical Facts About Speech Sound Disorders Blog Series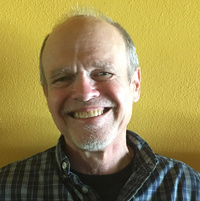 February 14, 2020
Welcome to Phonology Means Nothing and Other Astounding and Very Practical Facts About Speech Sound Disorders. I hope you enjoy reading these blogs as much as I enjoyed writing them.
This collection reflects the belief that one of the best things about being a speech-language pathologist is that you get to study a fascinating topic and then have the privilege of using that knowledge to help a real person. A fascinating topic, a useful outcome—what could be better?
These blogs offer quick reads on important ideas and information in a way that is clear (hopefully) and to the point. You can read a blog on its own or in any order you like. As of this writing, the number of blogs stands at 17. Many come whole cloth from Speech Sound Disorders, though sometimes there is additional information or material condensed from several chapters. Seven blogs first appeared in the Plural monthly newsletter. The idea for the present collection came from readers who said they enjoyed them and asked for more. My intention is to add blogs as time and interests take me.
The best hope is that these blogs open a conversation speech and speech sound disorders. Have an idea to share? Some data to offer? An assessment or treatment to tip to pass along? A summary of a complex topic? A speculation? If so, please let me know (ken.bleile@uni.edu). Speech is a great topic; let's talk about it.
Dedication
This collection is dedicated to those who first opened my eyes to the complexities and wonders of speech. For that formative education, I thank Nick Bankson, John Bernthal, Ann Bosma Smit, Mary Louise Edwards, Mary Elbert, Charles Ferguson, John Folkins, John Heinz, David Ingram, Larry Leonard, Marcy Macken, Lisa Menn, Hugh Morris, Kim Oller, Richard Schwartz, Larry Shriberg, Rachel Stark, Carol Stoel-Gammon, Bruce Tomblin, and Marilyn Vihman.
Recieve a 20% discount on Ken Bleile's publications with the promo code BLEILEBLOG20.
The Late Eight
Speech Sound Disorders: For Class and Clinic