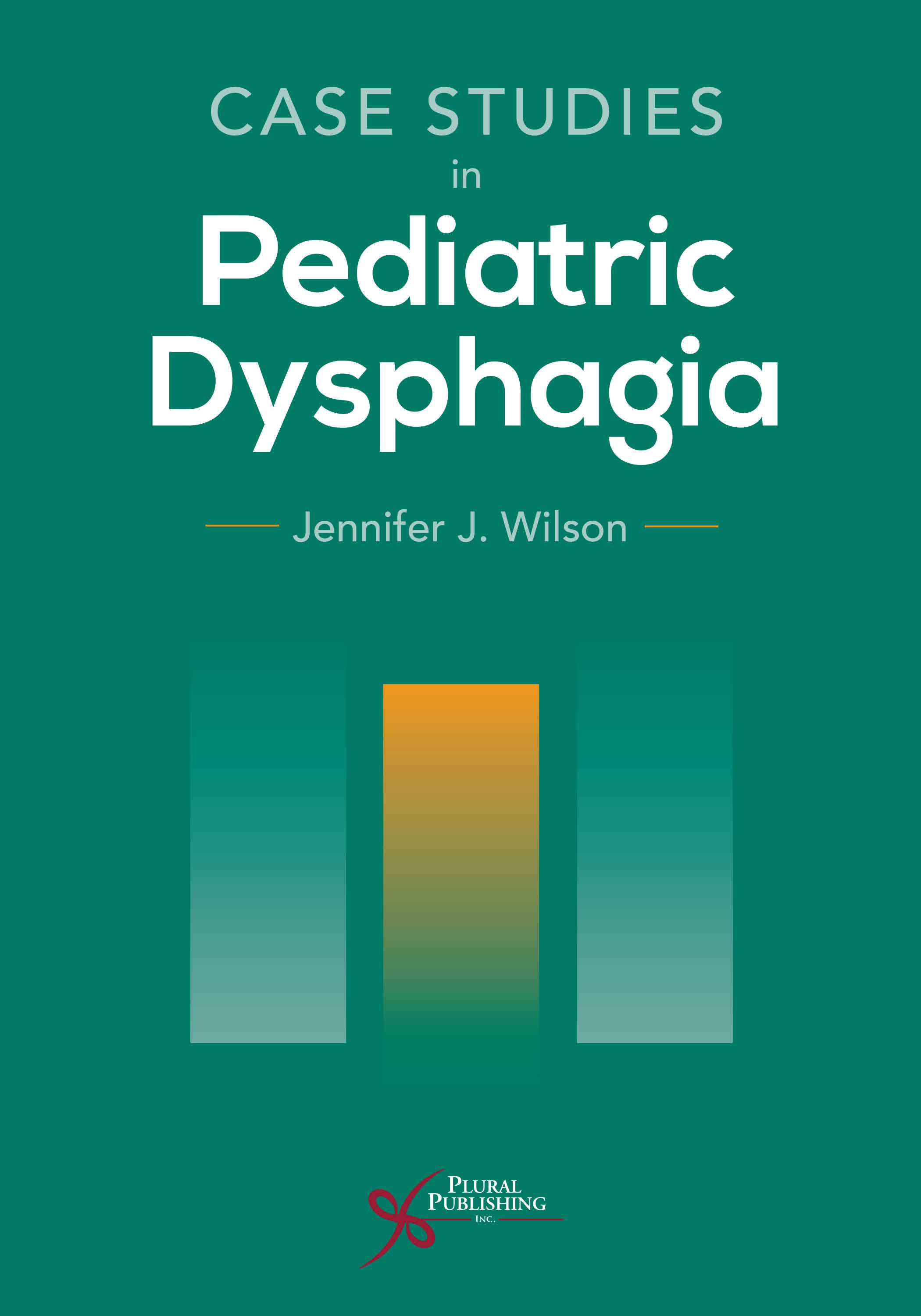 Case Studies in Pediatric Dysphagia
First Edition
Jennifer J. Wilson
Details: 180 pages, B&W, Softcover, 7" x 10"
ISBN13: 978-1-63550-397-5
© 2023 | Coming Soon
Release Date: 04/30/2023
For Instructors
Purchase
Available for purchase starting 04/01/2023
Print Book: $89.95
Through clinical cases and interviews with working professional, Case Studies in Pediatric Dysphagia takes an original approach to understanding pediatric dysphagia. With an increased need for clinical education, this text covers topics such as differential diagnosis, medical terminology, and goal setting. Written with group interaction and collaboration in mind, the book provides role play scenarios, suggestions on how to delve deeper into the case studies, and goal setting and evidence-based treatment approaches. Each chapter is structured to begin with a case study and end with a detailed interview with a professional working with pediatric dysphagia, providing a complete and thorough view of the topic in a reflective and practical way.
Key Features
Increased opportunities for students and young professionals to gain experience with complex clients before engaging in intervention.
Opportunity to consider and integrate the importance of interprofessional practice as it relates to pediatric dysphagia.
Written with an easy and engaging tone, perfect for any reader who does not enjoy research heavy material.
Informative interviews with specialists who are working and conducting research within the field.
Additional resources for the reader to continue their learning on specific case focuses at the end of each chapter.
Provides a deeper understanding of cultural considerations and integrating them into practice patterns.
Provides the opportunity to integrate both diagnosis and treatment choices, allowing students and professionals to explore current evidence-based approaches to treatment.
This is a resource both Speech-Language Pathologists and clinical educators will benefit from having on their bookshelves.
Introduction
Acknowledgments
Contributors
Reviewers
Chapter 1. Differential Diagnosis in Pediatric Dysphagia
Chapter 2. Genetic Syndromes
Chapter 3. Aerodigestive Management of Swallowing Disorders
Chapter 4. Gastrointestinal Diagnoses
Chapter 5. Trauma-Informed Care
Chapter 6. Pulmonary Diagnoses
Chapter 7. Traumatic Brain Injury
Chapter 8. Ethical Considerations
Index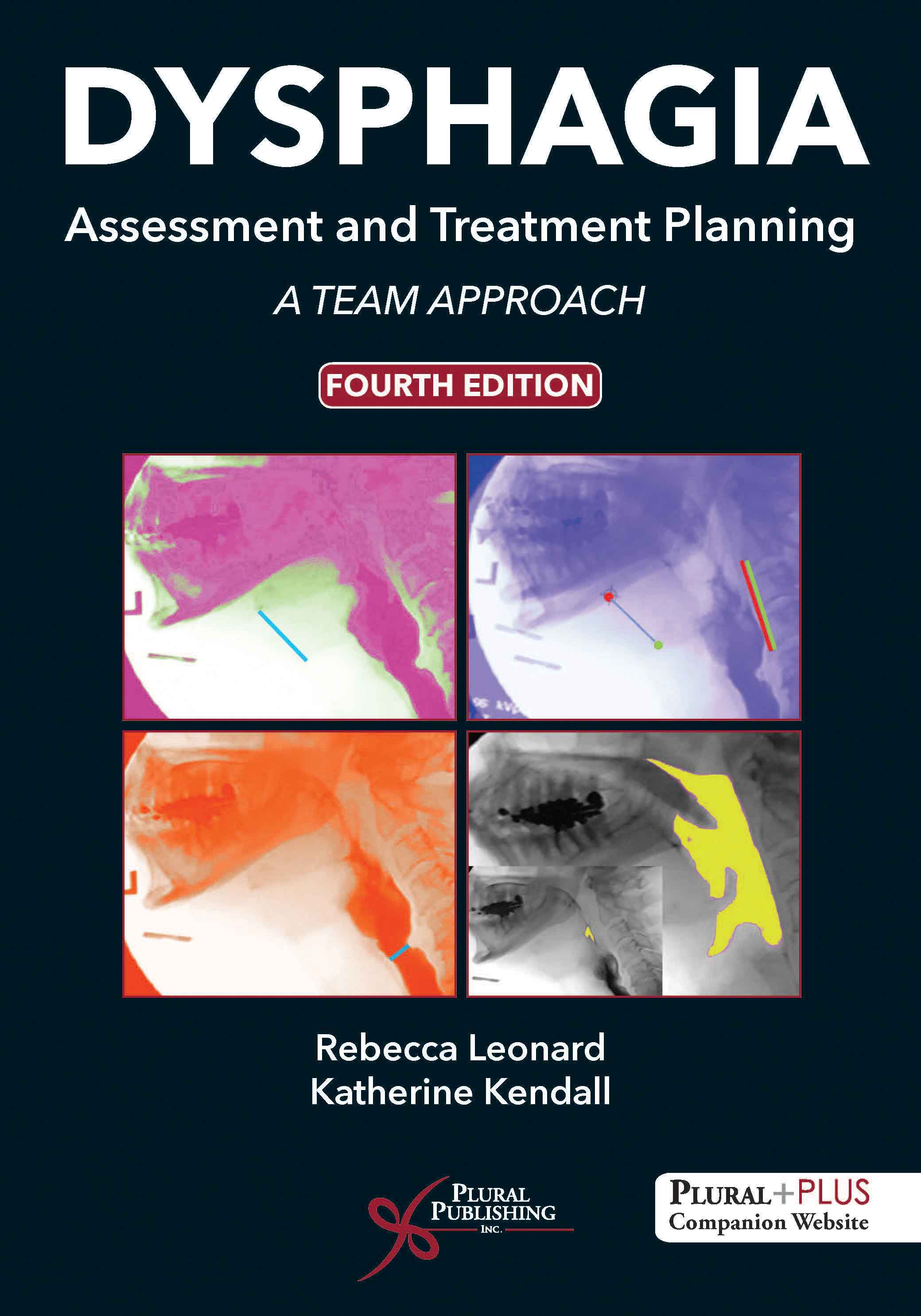 Fourth Edition
Rebecca Leonard, Katherine Kendall
Details: 388 pages, Full Color, Hardcover, 7" x 10"
ISBN13: 978-1-63550-009-7
© 2019 | Available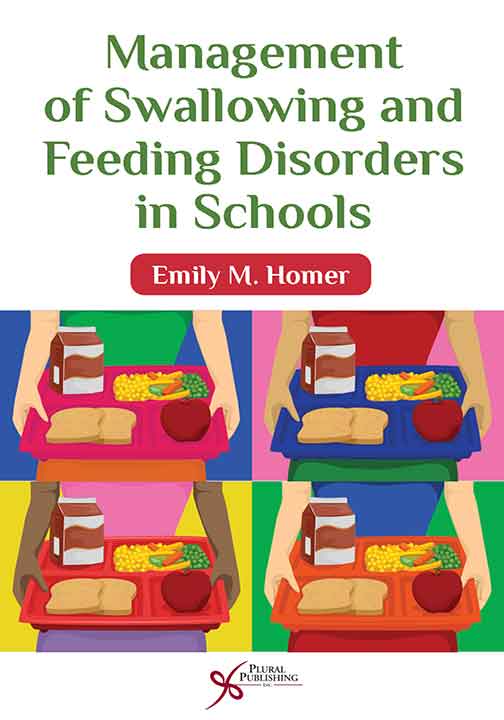 First Edition
Emily M. Homer
Details: 318 pages, B&W, Softcover, 6" x 9"
ISBN13: 978-1-59756-515-8
© 2016 | Available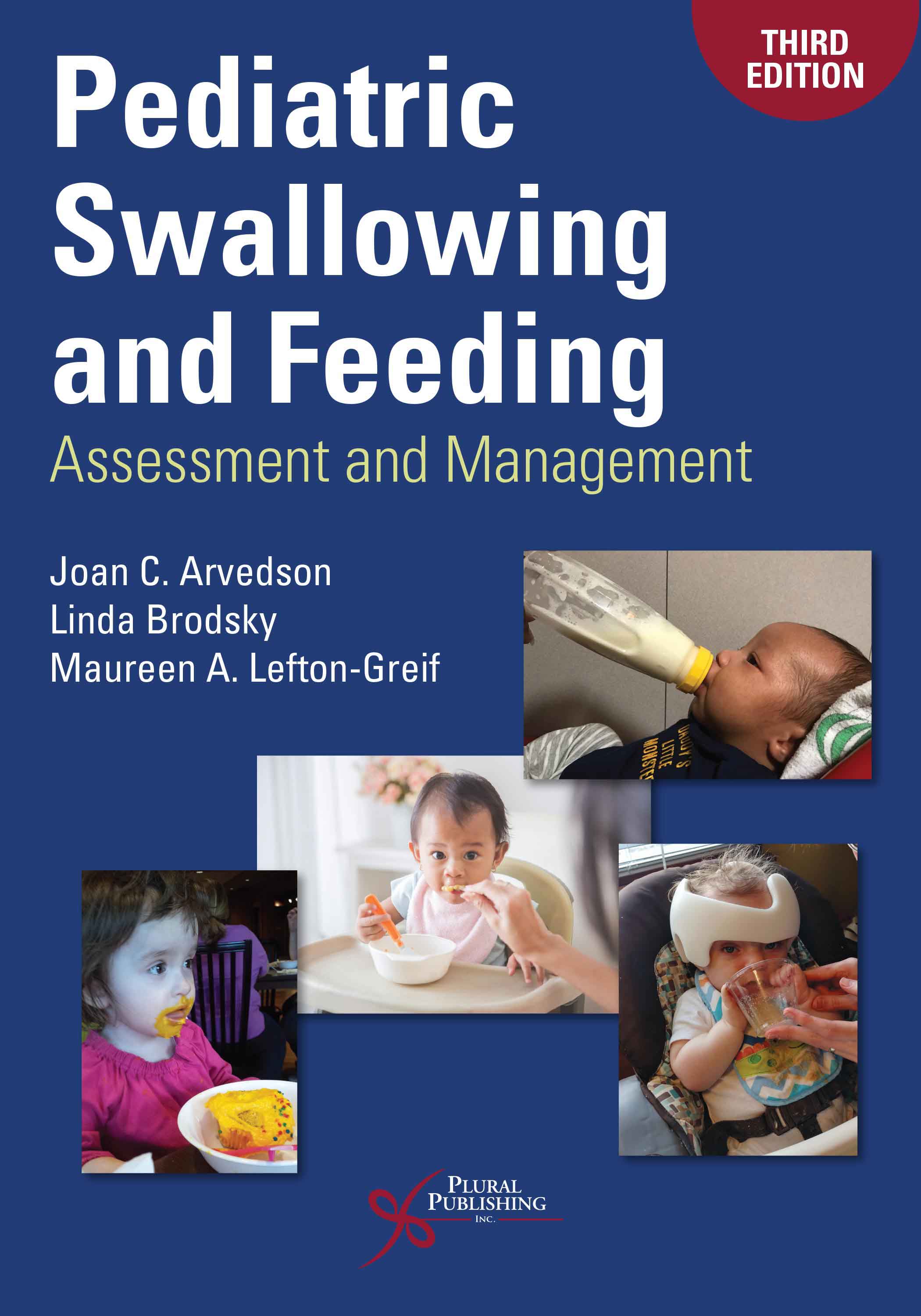 Third Edition
Joan C. Arvedson, Linda Brodsky, Maureen A. Lefton-Greif
Details: 602 pages, B&W, Softcover, 7" x 10"
ISBN13: 978-1-94488-351-5
© 2020 | Available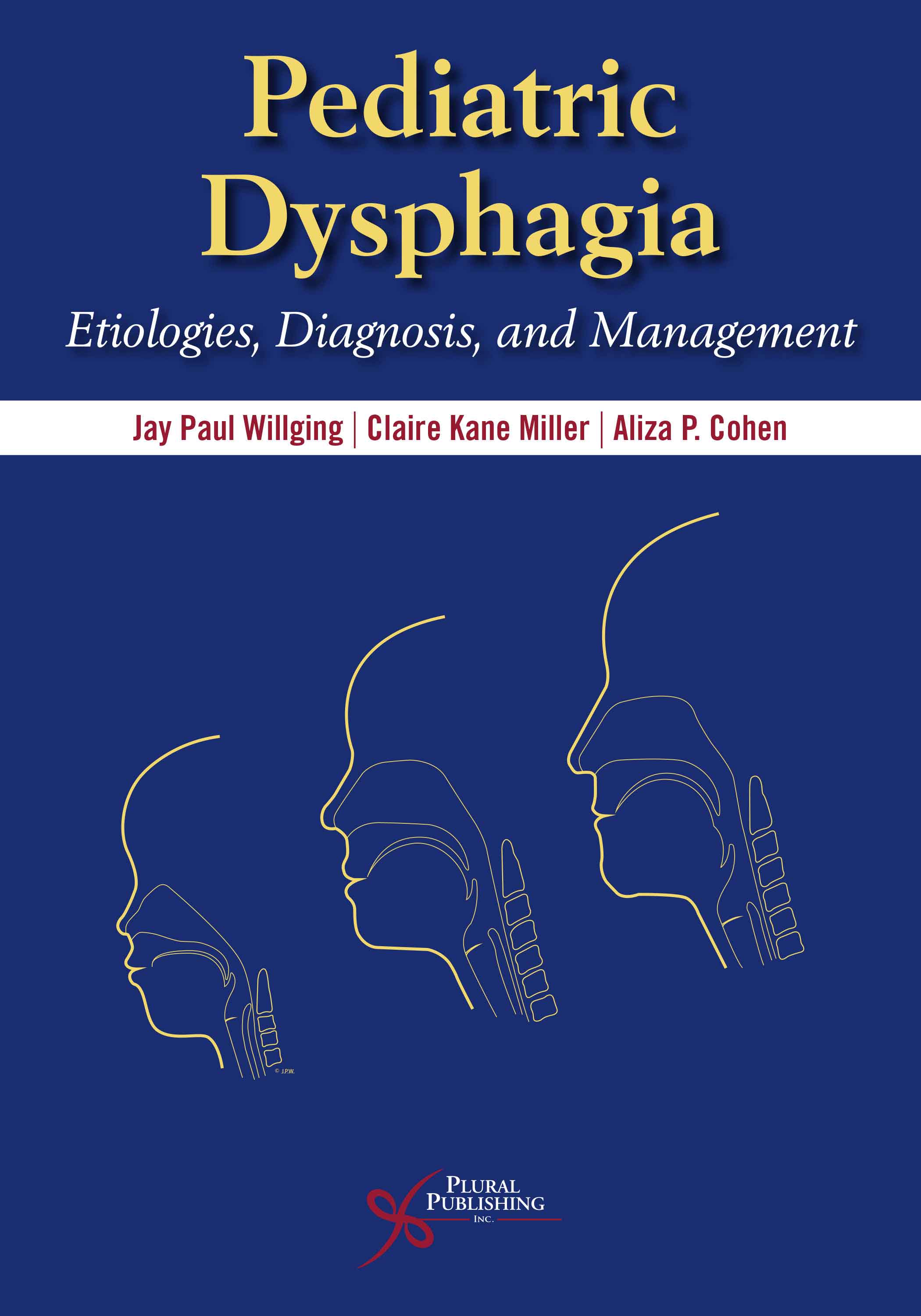 First Edition
Jay Paul Willging, Claire Kane Miller, Aliza P. Cohen
Details: 720 pages, Full Color, Hardcover, 7" x 10"
ISBN13: 978-1-59756-864-7
© 2020 | Available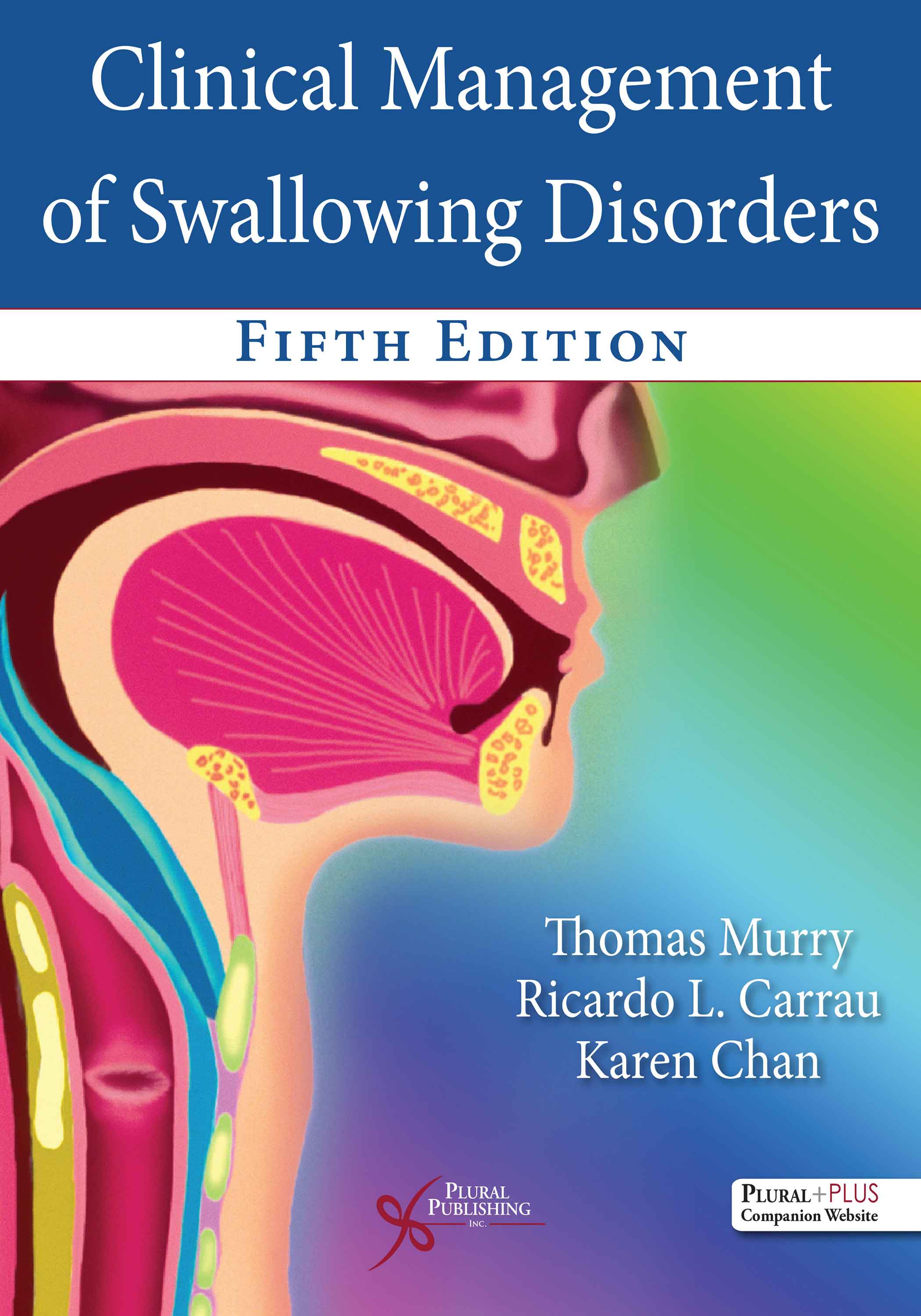 Fifth Edition
Thomas Murry, Ricardo L. Carrau, Karen Chan
Details: 350 pages, Full Color, Hardcover, 8.5" x 11"
ISBN13: 978-1-63550-228-2
© 2022 | Available