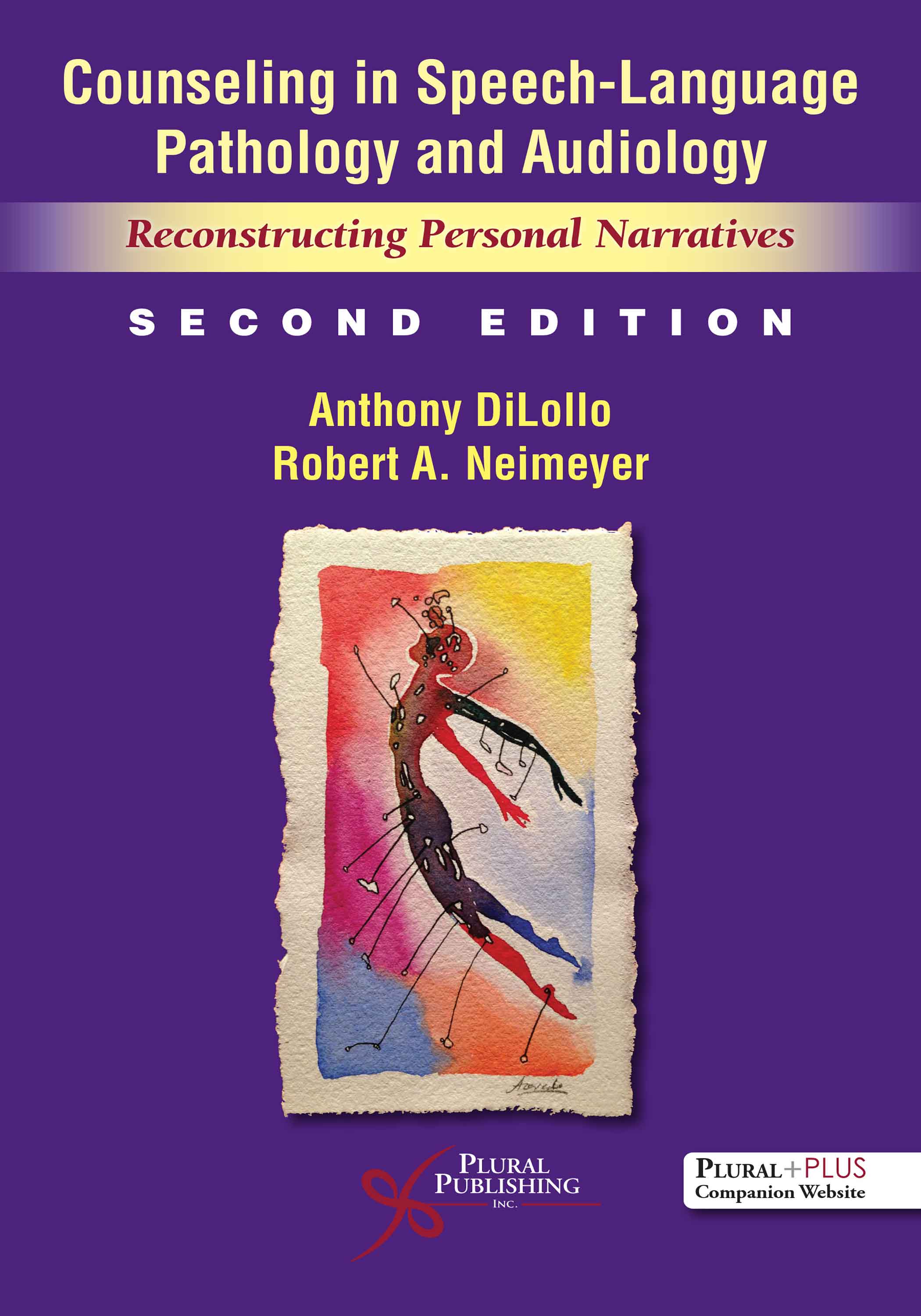 Counseling in Speech-Language Pathology and Audiology: Reconstructing Personal Narratives
Second Edition
Anthony DiLollo, Robert A. Neimeyer
Details: 360 pages, B&W, Softcover, 6" x 9"
ISBN13: 978-1-63550-298-5
© 2022 | Coming Soon
Release Date: 11/02/2020
For Instructors
Price: $89.95
Available for purchase starting 10/05/2020
Counseling in the field of communication disorders is an essential dimension of professional practice, but just what it entails is often a bit of a mystery. Counseling in Speech-Language Pathology and Audiology: Reconstructing Personal Narratives, Second Edition addresses this common concern of students and practitioners by illustrating how to integrate the concept of counseling into clinical practice. Replete with a variety of case studies, clinical guidelines, and actual transcripts of counseling interventions with clients and their families, as well as a practical "toolbox" of specific counseling techniques, this graduate-level textbook offers a comprehensive, novel, and empirically informed approach to counseling, applicable to a broad range of speech, language, swallowing, and hearing disorders.
New to the Second Edition
10 new chapters on the nature of change, critical thinking, culturally informed care, and preparing for the counseling relationship.
A new case illustration and three new "tools".
A new Foreword by Sue Hale, MCD
Reorganized for improved flow of information with earlier introduction of the central framework, followed by chapters to build foundational knowledge and skills. The central framework for counseling has been simplified and reconfigured for easier integration into clinical practice.
Based on user feedback, the "theory" chapters from the first edition have been dropped to make room for the added "knowledge and skill" chapters, giving the book a more practical feel.
Discussion topics have been added at the end of all chapters in Parts I, II, and III.New images and illustrations throughout. Updated to reflect current research, with many new references added.
A PluralPlus companion website containing brief video commentaries by the authors introducing and discussing the main points for each chapter and materials for instructors, including a test bank, customizable PowerPoint lecture slides, and suggestions for in-class activities.
Foreword
Preface
Acknowledgements
Contributor
Part I: Introduction
Chapter 1: Counseling in Communication Disorders
Chapter 2: The StAAR Framework for Counseling in Speech-Language Pathology and Audiology
Part II: Foundations for Successful Counseling
Chapter 3: Understanding the Nature of Change
Chapter 4: The Leadership of Therapy: How to Integrate Counseling into Clinical Practice
Chapter 5: Critical Thinking as a Foundation for Counseling
Chapter 6: Beyond Cultural Competence: Counseling and Culturally Informed Care
Chapter 7: Basic Skills of Counseling: Listening & Responding
Chapter 8: Preparing Yourself for the Counseling Relationship
Chapter 9: Using Change Processes in the StAAR Framework
Part III: Counseling in Action
Chapter 10: Talking Back to Stuttering: A Case Illustration
Chapter 11: Adaptive Change in Aphasia: A Case Illustration
Chapter 12: The Perfect Child Lost: A Case Illustration
Chapter 13: The Persistence of Adaptive Challenges: A Case Illustration
Part IV: The Clinician's Toolbox
Chapter 14: Autobiography of the Problem
Chapter 15: Dear John Letter
Chapter 16: The Story Mountain
Chapter 17: Drawing
Chapter 18: Laddering
Chapter 19: Downward Arrow
Chapter 20: Self Characterization
Chapter 21: Chair Work
Chapter 22: Play Therapy
Chapter 23: Therapeutic Documents
Chapter 24: Mindfulness
Chapter 25: Possible Selves Mapping
Chapter 26: Repertory Grids
Author Index
Subject Index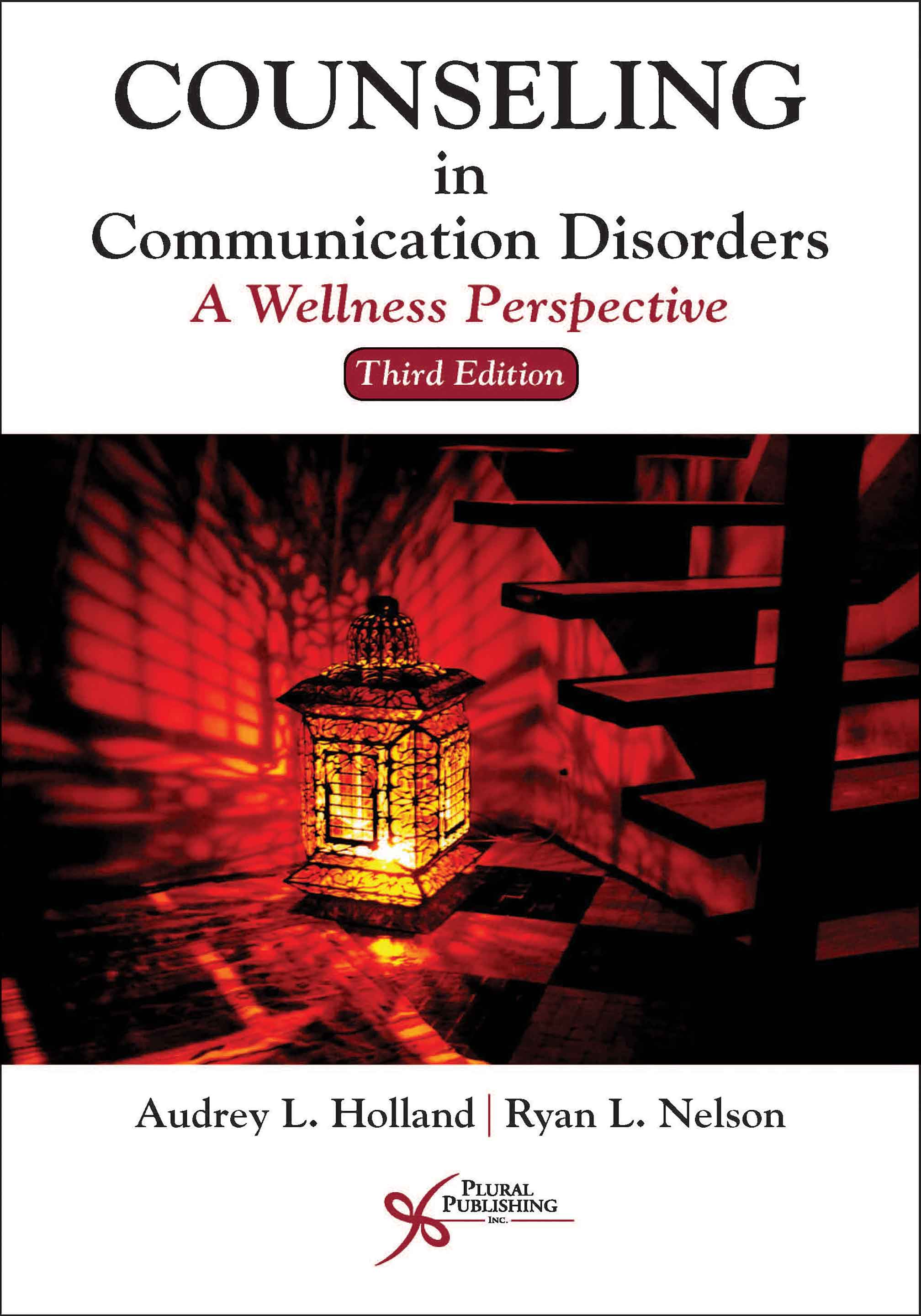 Third Edition
Audrey L. Holland, Ryan L. Nelson
Details: 370 pages, B&W, Softcover, 6" x 9"
ISBN13: 978-1-63550-045-5
© 2020 | Available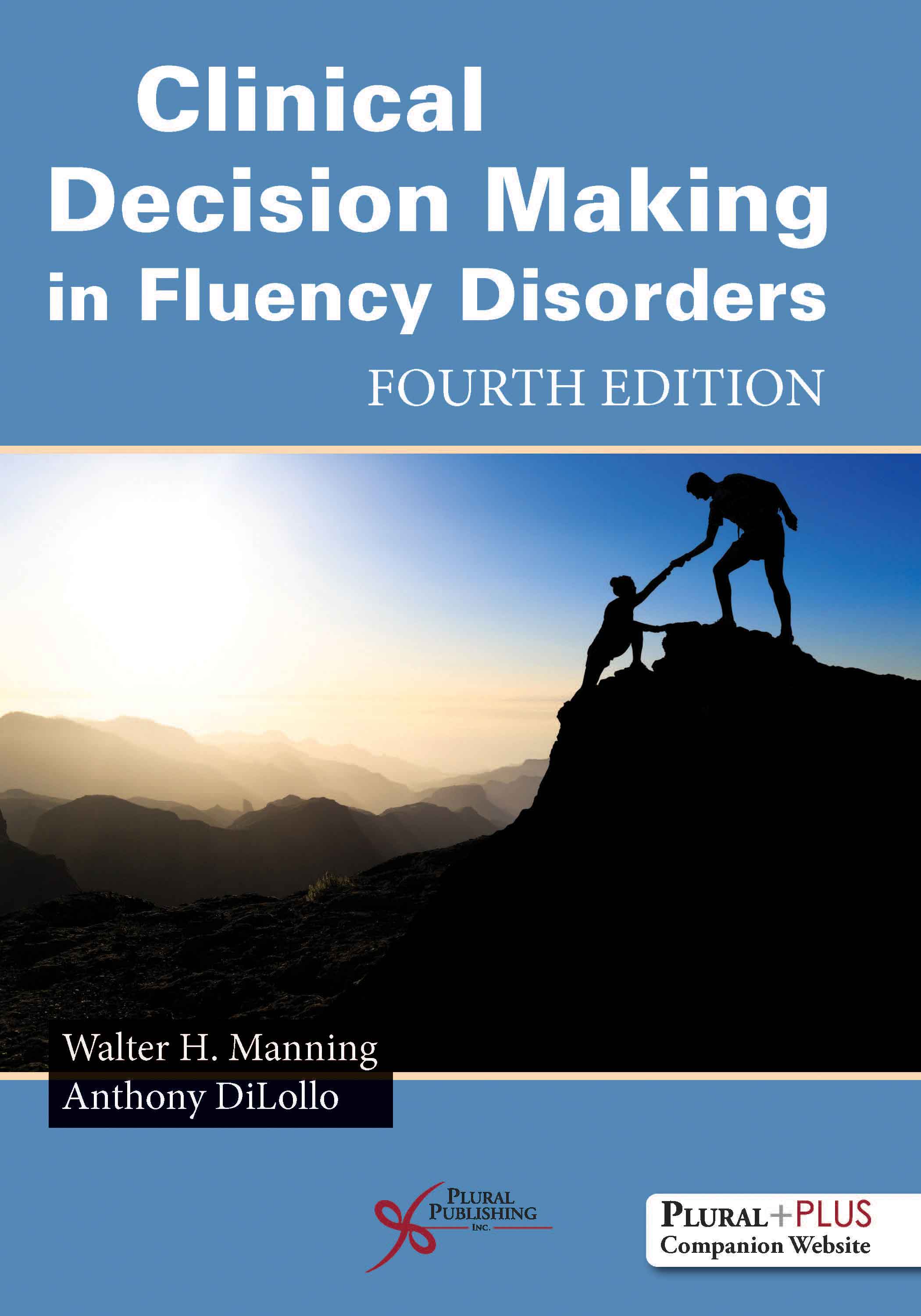 Fourth Edition
Walter H. Manning, Anthony DiLollo
Details: 634 pages, 2-Color, Hardcover, 7" x 10"
ISBN13: 978-1-59756-997-2
© 2018 | Available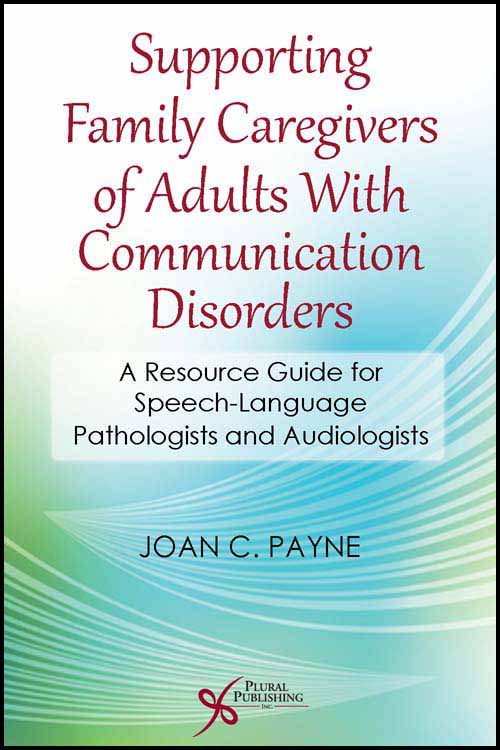 First Edition
Joan C. Payne
Details: 304 pages, B&W, Softcover, 6" x 9"
ISBN13: 978-1-59756-502-8
© 2015 | Available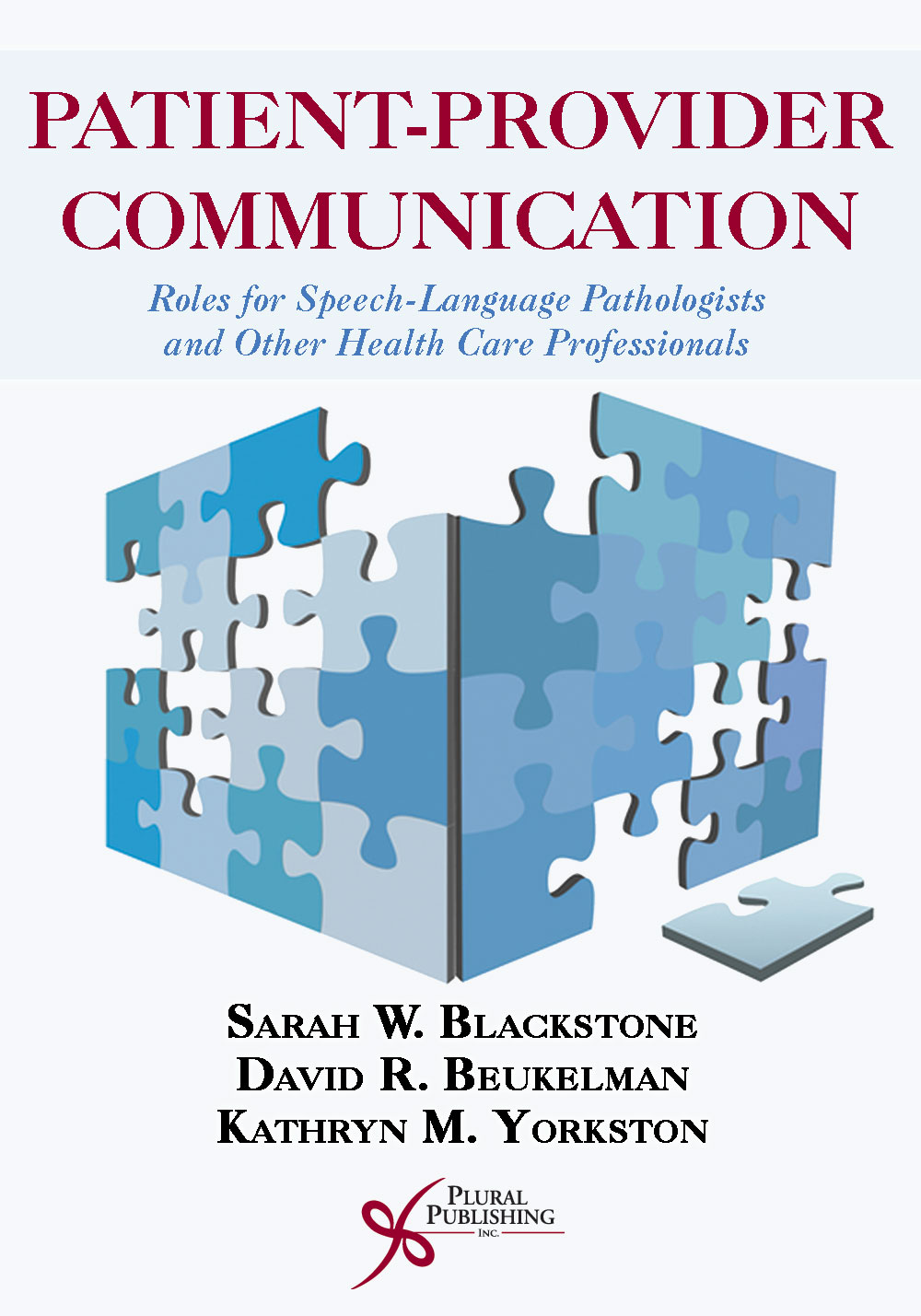 First Edition
Sarah W. Blackstone, David R. Beukelman, Kathryn M. Yorkston
Details: 352 pages, B&W, Softcover, 7" x 10"
ISBN13: 978-1-59756-574-5
© 2015 | Available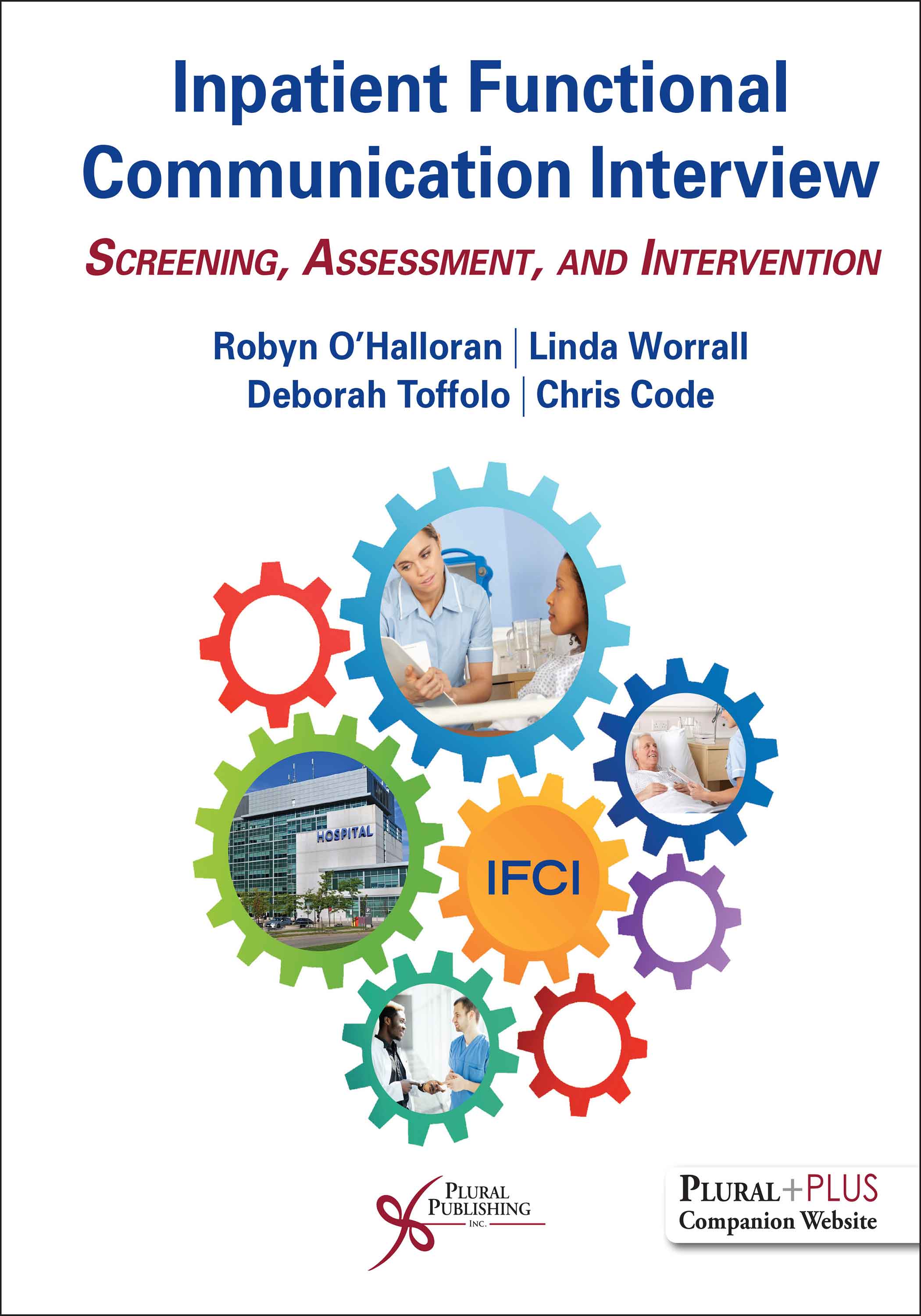 First Edition
Robyn O'Halloran, Linda Worrall, Deborah Toffolo, Chris Code
Details: 170 pages, B&W, Spiral Bound, 8.5" x 11"
ISBN13: 978-1-63550172-8
© 2020 | Available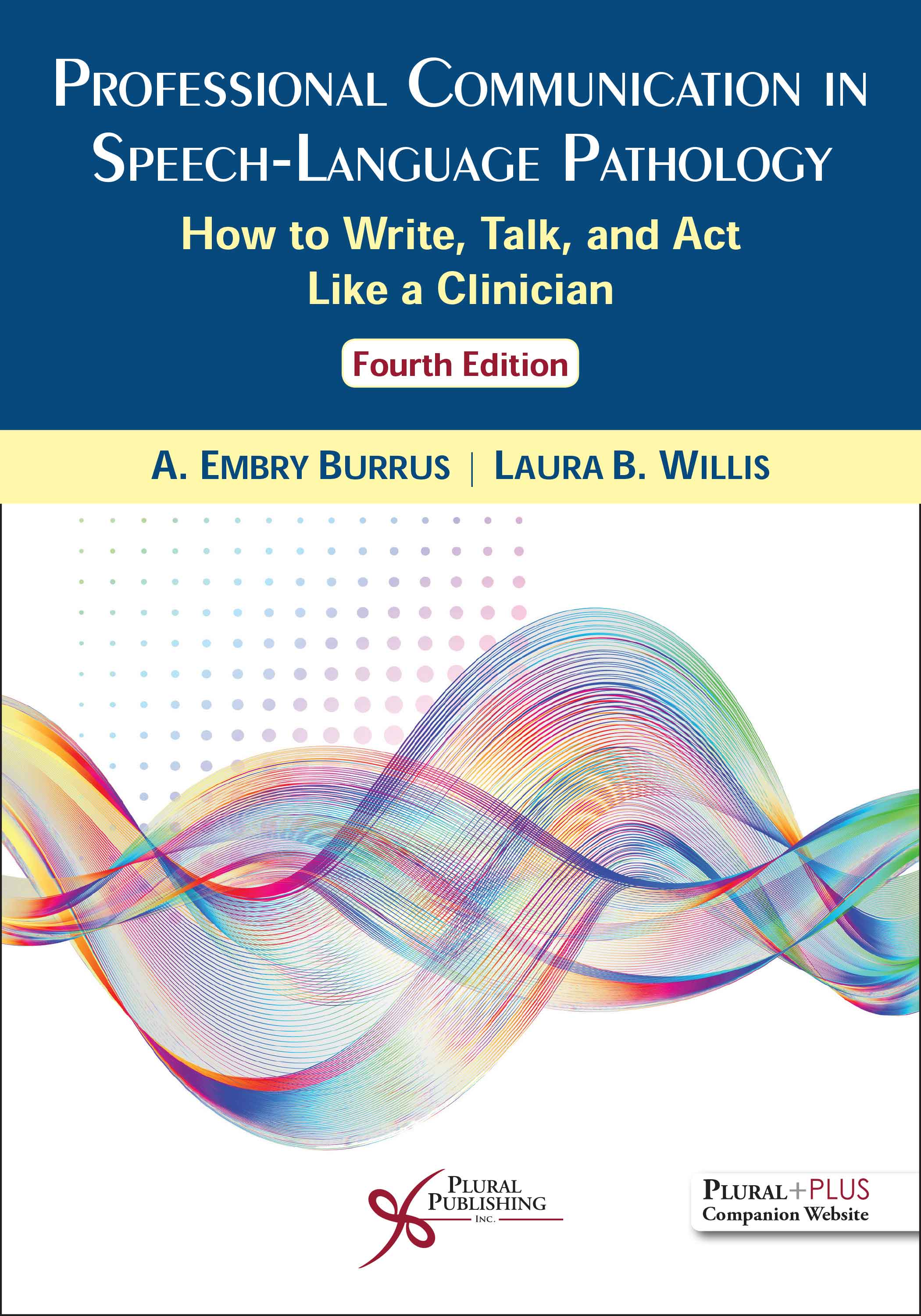 Fourth Edition
A. Embry Burrus, Laura B. Willis
Details: 286 pages, B&W, Softcover, 7" x 10"
ISBN13: 978-1-63550-168-1
© 2022 | Available