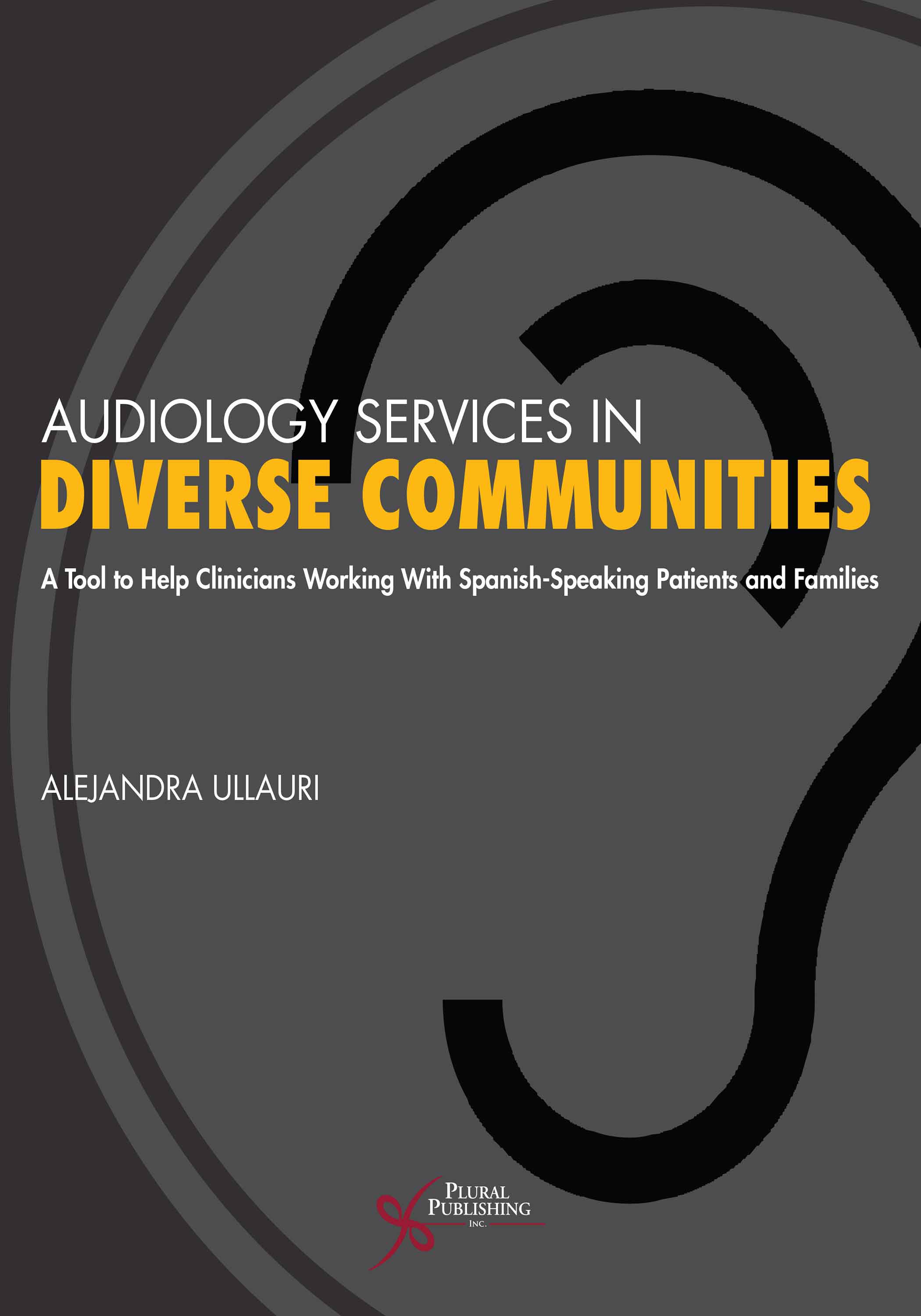 Audiology Services in Diverse Communities
First Edition
Alejandra Ullauri
Details: 175 pages, B&W, Softcover, 8.5" x 11"
ISBN13: 978-1-63550-651-8
© 2022 | Coming Soon
Release Date: 09/30/2021
Price: $89.95
Available for purchase starting 09/01/2021
As the population in the U.S. becomes more diverse, healthcare professionals have a responsibility to adapt their services to meet the needs of the diverse populations they serve. However, many providers lack access to the appropriate resources to provide high quality care to their Spanish-speaking patients. Audiology Services in Diverse Communities is a professional resource designed to decrease language barriers, improve patient-clinician interactions, and create more culturally competent hearing services.
Written by a clinician for clinicians working on daily basis with minority communities experiencing existing systemic barriers, this unique text begins with an overview of cultural competence and the barriers that exist in Audiology services. The next section provides an evidence-based, cross-cultural approach to addressing some of those barriers and generating a discussion of what professionals can do in their own clinical settings. The final, and largest, section of the text is a language tool presented in both English and Spanish to aid clinicians as they communicate and work with Spanish-speaking patients.
Key Features
The only book that provides clinicians with a compilation of resources, in English and Spanish, ready to use in clinic
More than 25 resources such as clinical history forms, test instructions, standardized questionnaires, self-assessment tools available in English and Spanish to help clinicians provide with language concordance during clinical encounters.
Evidence-based ideas that can help clinicians assess, develop, implement, and monitor cultural-competent services
A unique format that allows clinicians to visualize English resources on the left side and Spanish resources on the right-side, facilitating communication between patient and clinician
Foreword
Preface
Acknowledgments
Reviewers
Introduction
Part I. Audiology Services in Diverse Communities
Chapter 1. Culturally Competent Health Services: An Ongoing Journey
Chapter 2. Barriers to Culturally Competent Audiology Services: Latino/Hispanic Perspective
Chapter 3. Cross-Cultural Training Approach to Address Barriers: Beyond Provider Training
Part II. Language Tool: Audiology Services in English and Spanish
Chapter 4. Anatomy Graph
Chapter 5. Clinical History for Pediatric and Adult Cases
Chapter 6. Test Description and Instructions for Hearing Tests
Speech Audiometry Test Recommendations
Questionnaires
Patient Education: Test Results Summary Sheets
Chapter 7. Hearing Technology Description/Chart
Hearing Aid Evaluation Description
Taking Impressions
Hearing Aid Fitting and Verification
Hearing Aid Follow Up and Validation
Chapter 8. Cochlear Implant Assessment
Cochlear Implant Assessment: Hearing Aid History, Assessment Description
Speech Perception Test Battery: Pediatric and Adults
Patient Education: Cochlear Implant Referral Summary
Index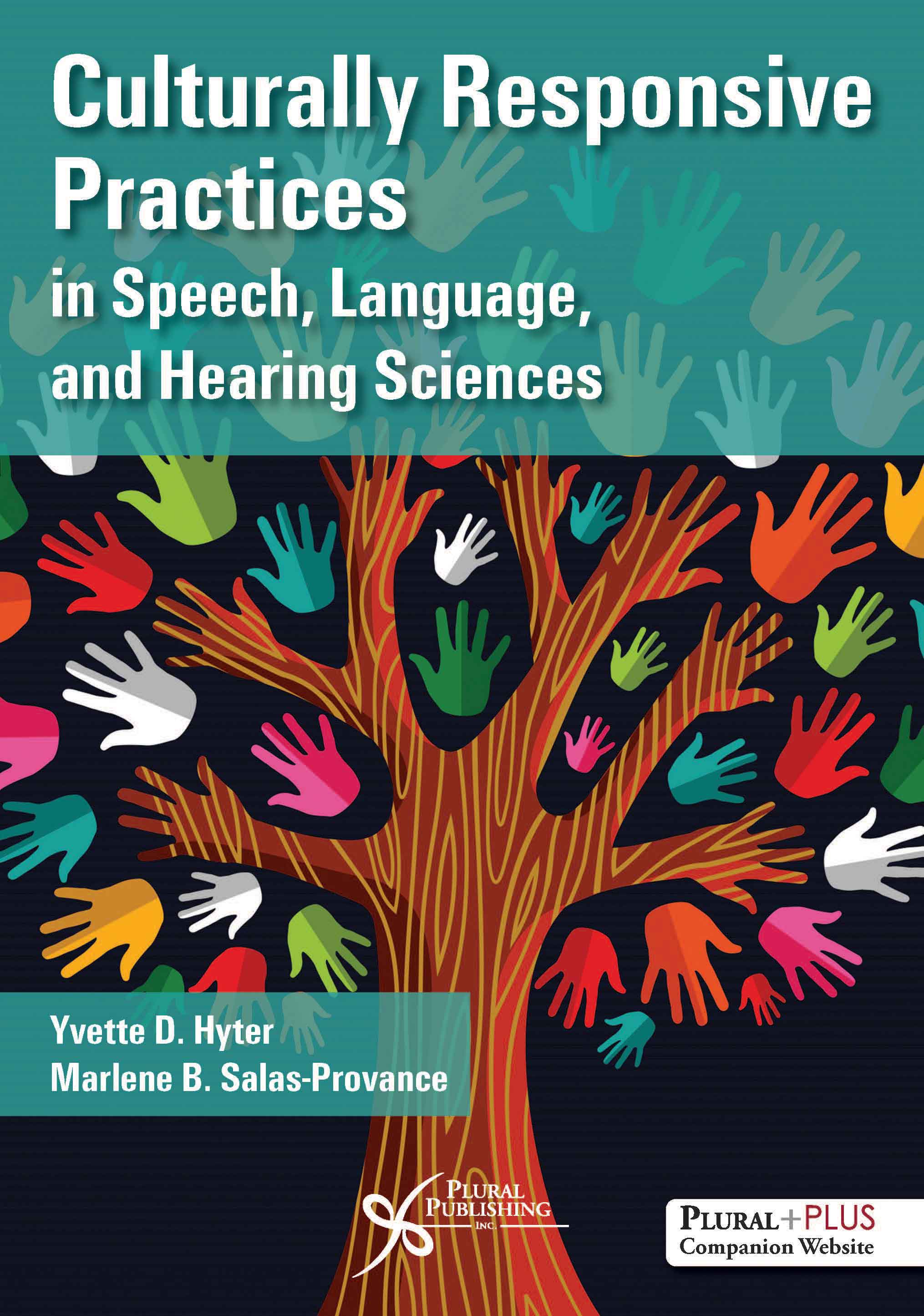 First Edition
Yvette D. Hyter, Marlene B. Salas-Provance
Details: 366 pages, B/W, Softcover, 7" x 10"
ISBN13: 978-1-59756-867-8
© 2019 | Available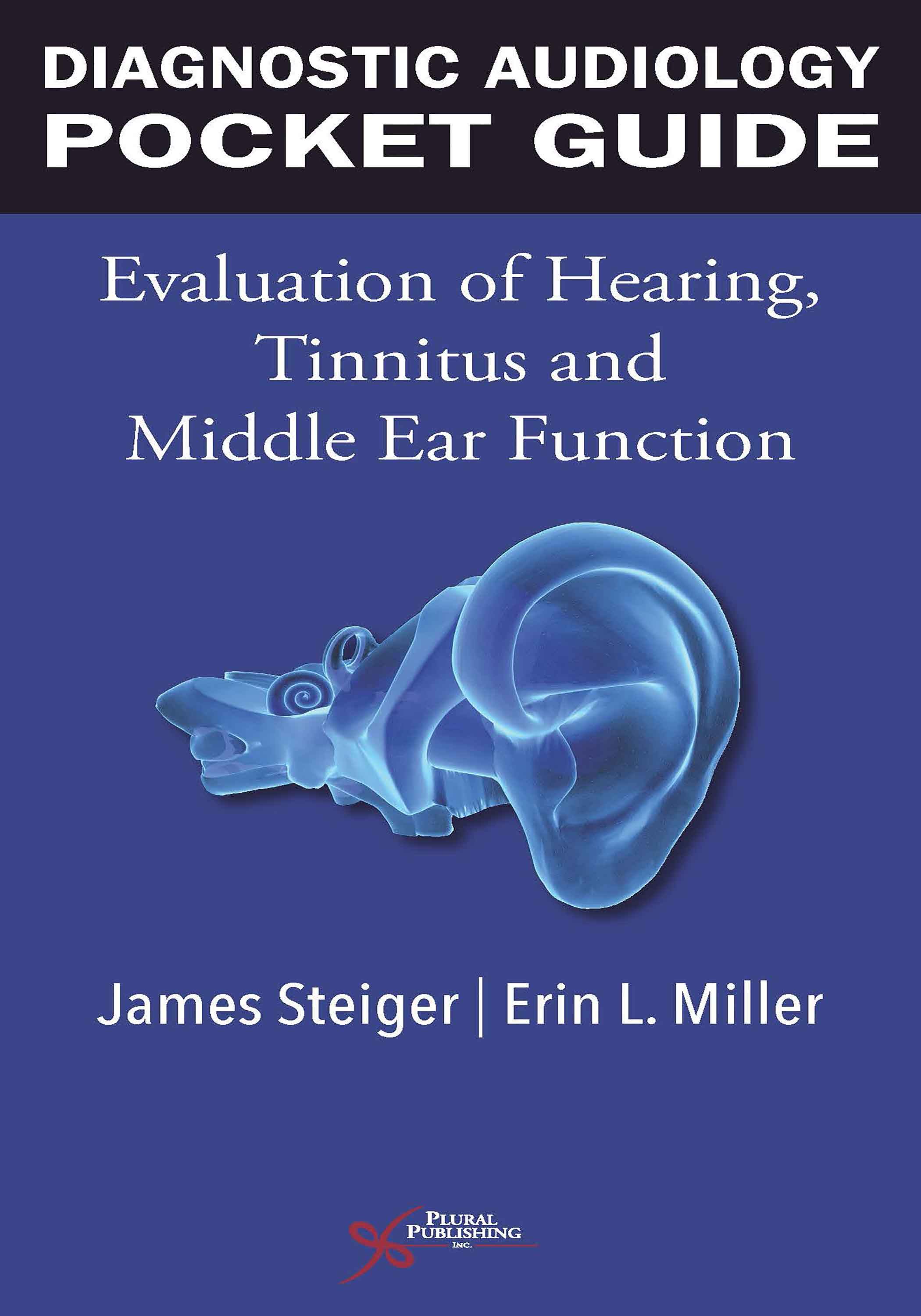 First Edition
James Steiger, Erin L. Miller
Details: 373 pages, B&W, Softcover, 4.5" x 8"
ISBN13: 978-1-94488-397-3
© 2017 | Available