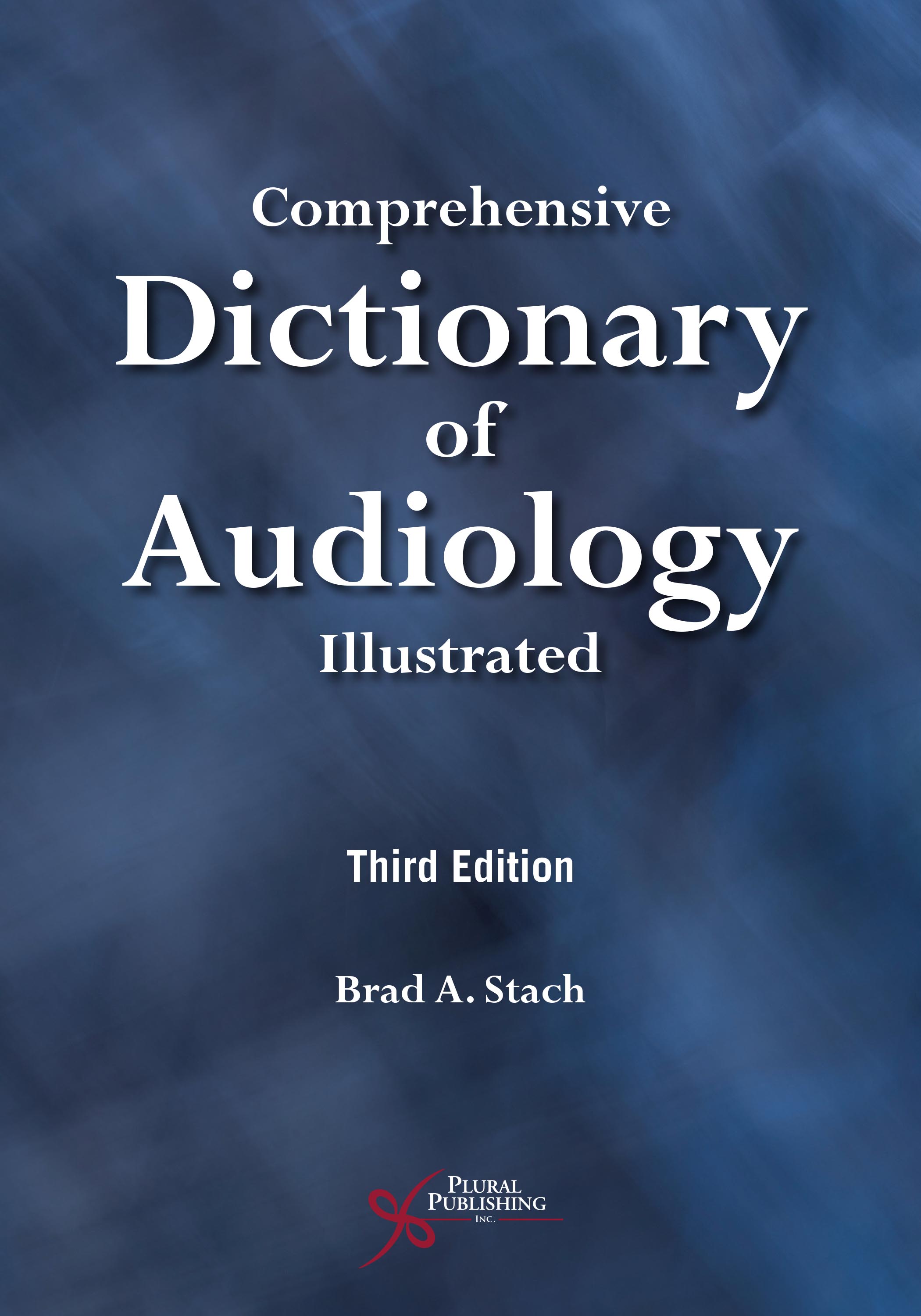 Comprehensive Dictionary of Audiology: Illustrated
Third Edition
Brad A. Stach
Details: 349 pages, B&W, Softcover, 7" x 10"
ISBN13: 978-1-94488-389-8
© 2019 | Available
Now in it's third edition, the Comprehensive Dictionary of Audiology: Illustrated, is a must-have resource for anyone involved in the field of audiology. It defines over 7,000 terms integral to the profession, practice, and science of audiology and covers both current and historical terms. Practicable illustrations enrich the definitions throughout.
Additionally, the text includes an appendix of acronyms, abbreviations, and symbols, an appendix of auditory system disorders, and a user's guide to the dictionary. Concise, current, and accessible, this edition meets the needs of audiologists today with updates in response to developments in practice and technology in the field.
Approximately 200 terms have been added to the third edition and it is now available in both print and electronic formats for the first time. Comprehensive Dictionary of Audiology: Illustrated, Third Edition, is invaluable for audiologists and professionals in the communication sciences.
Reviews
"Named to Doody's Core Titles in the Health Sciences - Speech, Language & Hearing 2020 list."
—Doody's (May 2020)
"This is a first-rate dictionary that is valuable and easy to use. It belongs on the shelf of every student and professional in the field. It is the only dictionary of audiology on the market and the only one needed. I'd recommend that all in the field invest in this resource."
—Lori J. Newport, BA, MA, AuD, Biola University, in Doody's Book Reviews (May 2019)
Preface
Acknowledgments
About the Author
User's Guide to the Dictionary
List of Figures
A-Z Vocabulary
Appendix 1. Acronyms, Abbreviations, and Symbols
Appendix 2. Auditory System Disorders