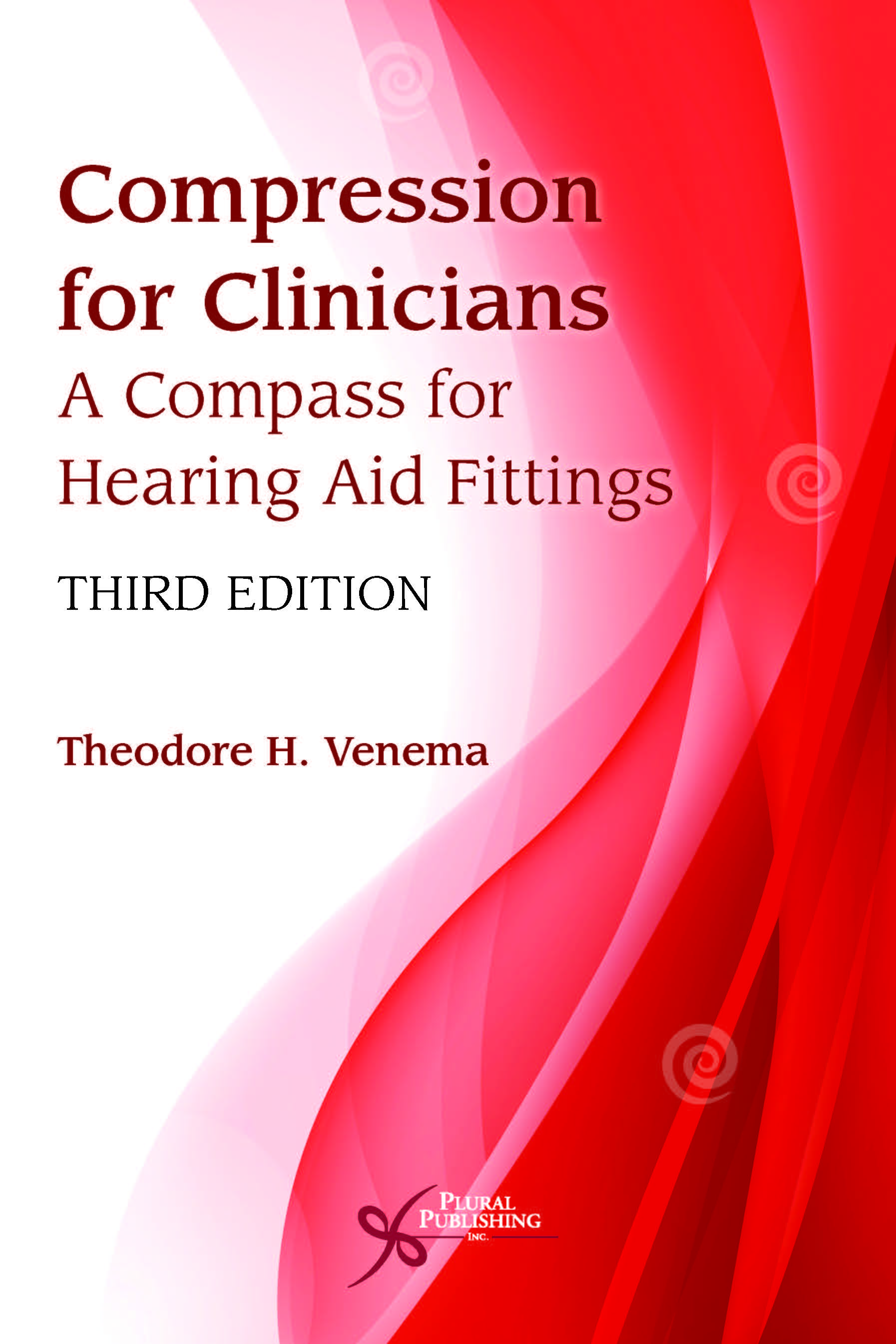 Compression for Clinicians: A Compass for Hearing Aid Fittings
Third Edition
Theodore H. Venema
Details: 416 pages, B&W, Softcover, 6" x 9"
ISBN13: 978-1-59756-987-3
© 2017 | Available
For Instructors
Price: $99.95
Compression for Clinicians: A Compass for Hearing Aid Fittings, Third Edition explains many developments that have taken place in the world of hearing aid compression, fitting methods, and real ear measurement. The text aims to make difficult concepts easier to understand and to explain in plain language many topics pertaining to compression. Directional microphones and digital features of noise reduction, feedback reduction, and expansion are also covered. The third edition recognizes two distinct clinical populations of sensorineural hearing loss: mild to moderate, on one hand, and more severe, on the other. These two clinical populations are well served by a corresponding pair of compression types: wide dynamic range compression and output limiting compression. Another double distinction held throughout the text is the two-part task for all hearing aids: providing gain and also increasing the signal-to-noise ratio. Gain is addressed by compression, while listening in noise is addressed by directional microphones and digital noise reduction.
New to the Third Edition
Includes new chapters on common clinical encounters (Chapter 1), real ear measurement (Chapter 5), and adaptive dynamic range optimization (Chapter 10)
Distinguishes between "sensory" and "neural" hearing loss and devotes a separate chapter to each of these types of sensorineural hearing loss
Contains updated coverage of digital hearing aids, directional microphones, and digital noise reduction
Retains a strong focus on the historical development of compression from yesterday's analog hearing aids to digital hearing aids of today

Compression for Clinicians is intended for those studying to become hearing health care professionals, including audiologists and hearing instrument practitioners. It is also intended for practicing clinicians who simply want to refresh their knowledge base concerning hearing loss and hearing aids. Clinically relevant and very thorough, it provides a compass in the world of compression hearing aids.
Douglas L. Beck, AuD, speaks with the author, Dr. Ted Venema about this new edition in The Hearing Review. Read the interview here.
Reviews
"The chapters are easy to read, using very accessible language, light-hearted asides and humour, along with clear and memorable analogies. The author does an excellent job of briefly introducing later topics and referring back to earlier concepts, so that the reader always has a good roadmap of the overall picture. . . . I particularly recommend it for students who need an accessible and clear introduction to complex topics, as a way to ease them into a mind frame of being ready to delve deeper into the topic. The book is also potentially useful for instructors of amplification, providing ideas for classroom teaching. Finally, I can recommend this book for practicing clinicians who need a quick, easy-to-read reminder of topics related to hearing aid processing and verification, or who are looking for examples of how to explain difficult concepts to their clients."
—Lorienne M. Jenstad, School of Audiology & Speech Sciences, The University of British Columbia, Vancouver, Canada, in the International Journal of Audiology (2017)
"**Description** This book explains the many developments that have taken place in hearing aid compression, fitting methods, and real ear measurement since the previous edition of 2006. New topics are discussed in an easy to understand fashion that is clinically applicable.
**Purpose** The purpose is to provide hearing healthcare providers with a better understanding of how hearing aids process stimuli, fitting methods, and verification methods. This updated edition was certainly needed and the objectives are clearly met.
**Audience** The audience is hearing healthcare professionals who are studying or practicing. This book is perfect for both practitioners and students. The book is easy to read and clearly outlines the clinical applicability of each topic. The author is an expert in this area who has written numerous textbooks. **Features** This book enables readers to gain a better understanding of complex hearing aid signal processing, such as compression, directional microphones, digital noise reduction, and verification measures. The best aspect of this book is how the author makes difficult concepts understandable for practitioners and students alike. Complex anatomy and physiology are discussed to provide readers with a review, but also to tie topics together. **Assessment** This is an invaluable book for students and young practitioners and an excellent update to the previous edition. Very practical and well written. 5 Stars!"
—Amy Nichols, AuD, PhD, University of South Alabama, in DOODY'S (March 2018)
"This book aims to make the sometimes difficult-to-understand theories more understandable. The author achieves this in an engaging and often amusing way; you can never have too many song lyrics in a book to help the reader understand the wider picture!
The book begins with descriptions of topics you should know but might have forgotten or have misinterpreted; there were a few 'oh I didn't know that!' moments. Particularly interesting chapters follow on the history of prescription formulae, as well as noise reduction and directional microphones and the difference between these features in the real world. The author splits the analysis of cochlear hearing loss nicely into IHC and OHC, together with an excellent chapter on the benefits of performing REM.
. . .Overall, an easy-to-read book, with relevant and up-to-date information, which covers some topics perhaps only discussed while studying to become an audiologist."
—​​​​​​​​​​​​​​Greg Nassar, Principal Clinical Scientist (Audiology), Head of Audiology Services, Trafford Hospitals, Manchester, UK​​​​​​​ in ENT & Audiology News (January/February 2019)
Preface
Chapter 1. Common Clinical Encounters: Do We Really Know Them?
Chapter 2. The Cochlea and Outer Hair Cell Damage
Chapter 3. Inner Hair Cell Damage, Traveling Wave Envelopes, and Cochlear Dead Regions
Chapter 4. Early Hearing Aid Fitting Methods: Why So Many?
Chapter 5. Verification with Real Ear Measures: Yesterday and Today
Chapter 6. Compression and the DSL and NAL Fitting Methods
Chapter 7. Compression in Analog Hearing Aids: Historical Development
Chapter 8. Compression and Other Features in Digital Hearing Aids
Chapter 9. Clinical Benefits of Directional Microphones Versus Digital Noise Reduction
Chapter 10. Adaptive Dynamic Range Optimization: An Alternative to WDRC
Appendix A. Classes of Hearing Aid Amplifiers, A, B, D, and H: Where's Class C?
Appendix B. Answers to Review Questions of Chapter 7
Index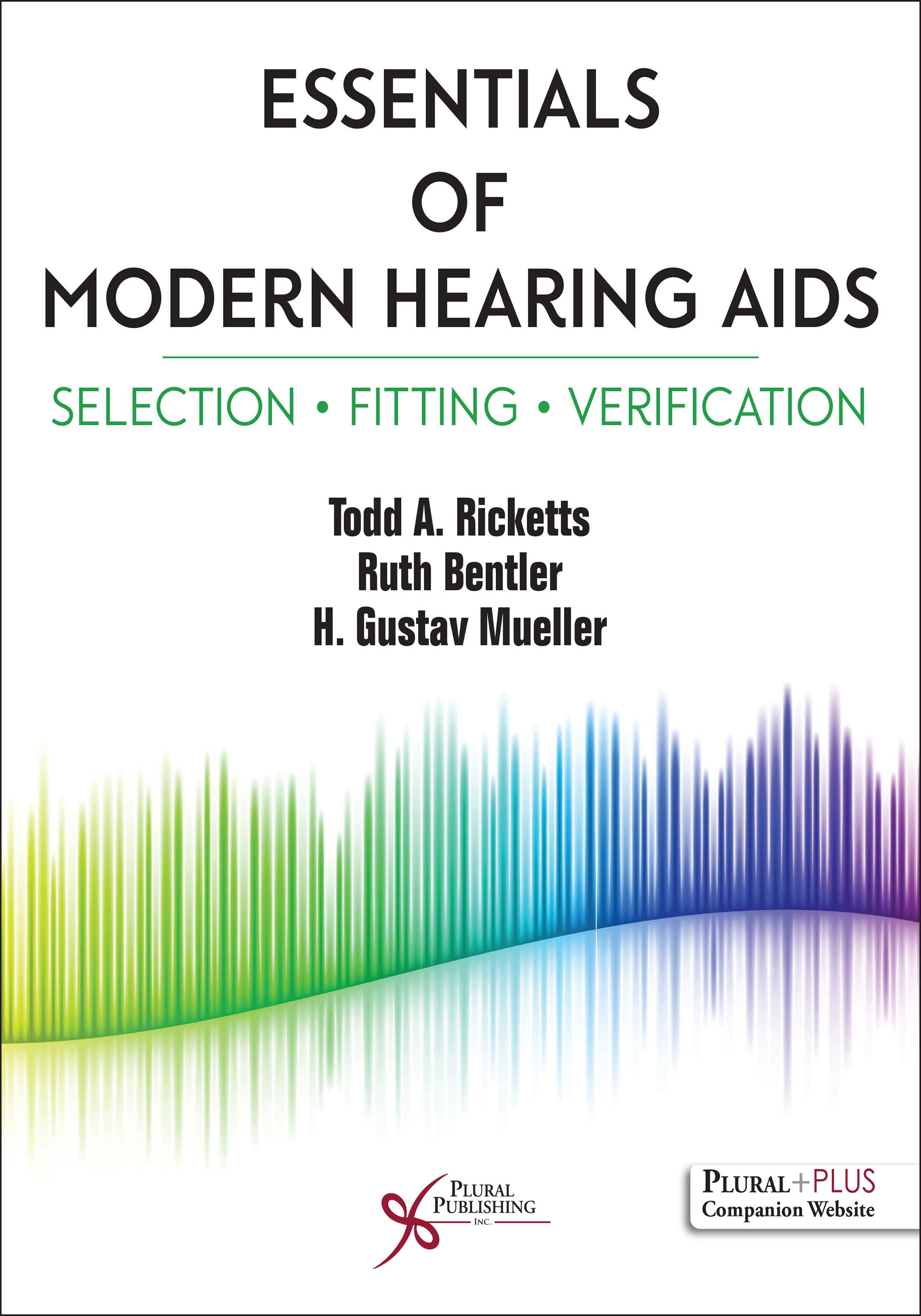 First Edition
Todd A. Ricketts, Ruth Bentler, H. Gustav Mueller
Details: 888 pages, B&W, Hardcover, 8.5" x 11"
ISBN13: 978-1-59756-853-1
© 2019 | Available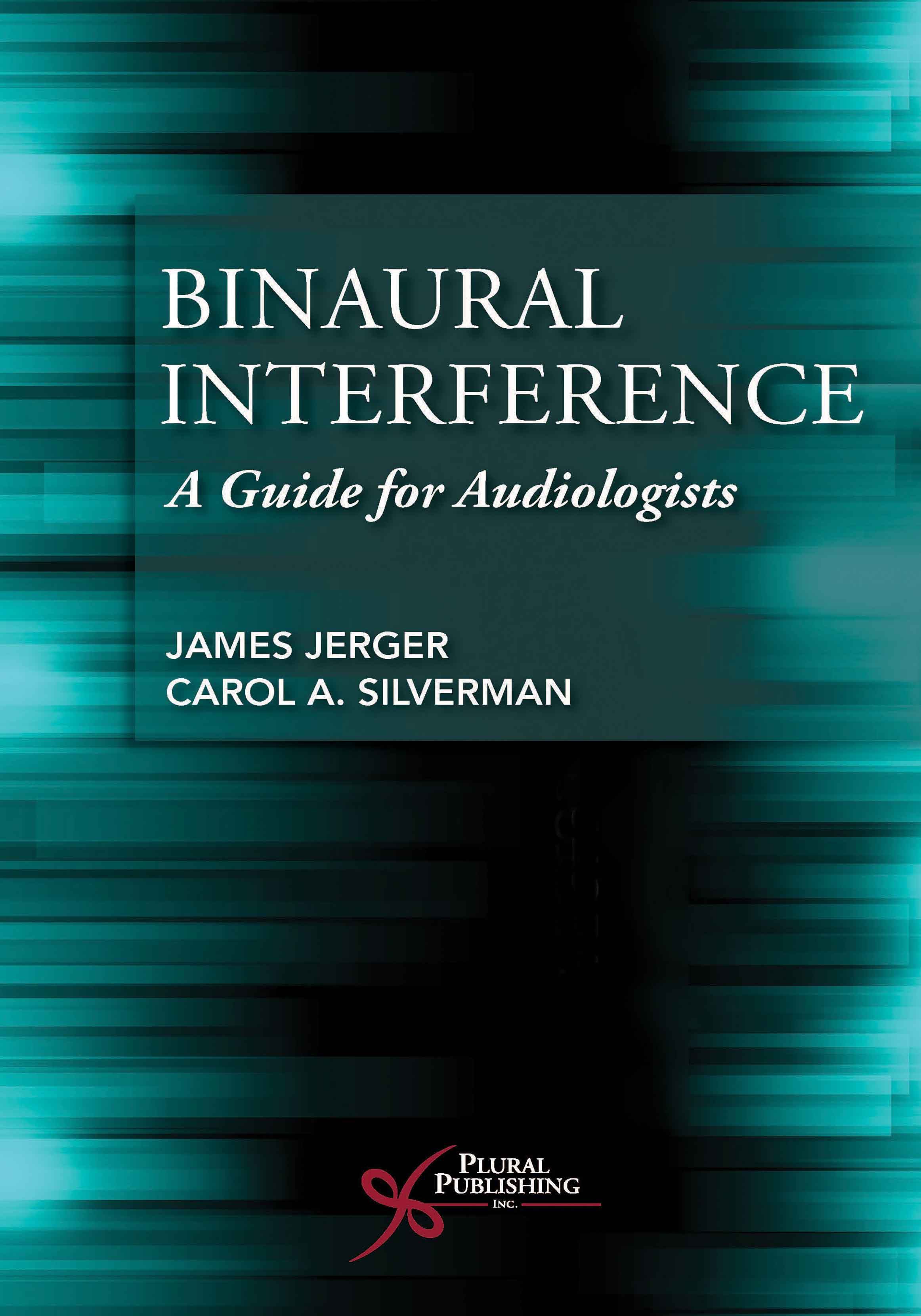 First Edition
James Jerger, Carol A. Silverman
Details: 124 pages, B&W, Softcover, 6" x 9"
ISBN13: 978-1-63550-076-9
© 2018 | Available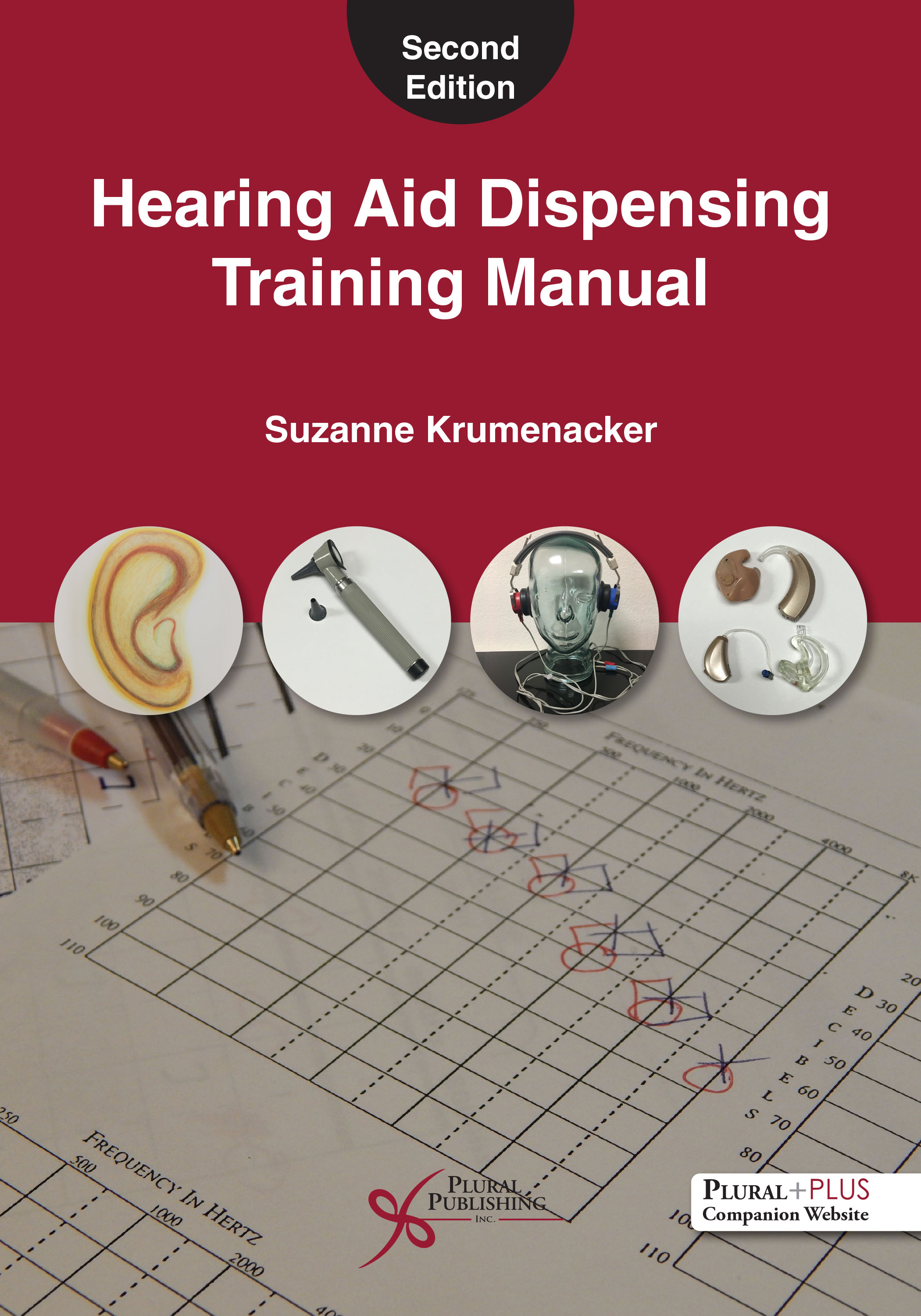 Second Edition
Suzanne Krumenacker
Details: 220 pages, B&W, Softcover, 7" x 10"
ISBN13: 978-1-63550-131-5
© 2019 | Available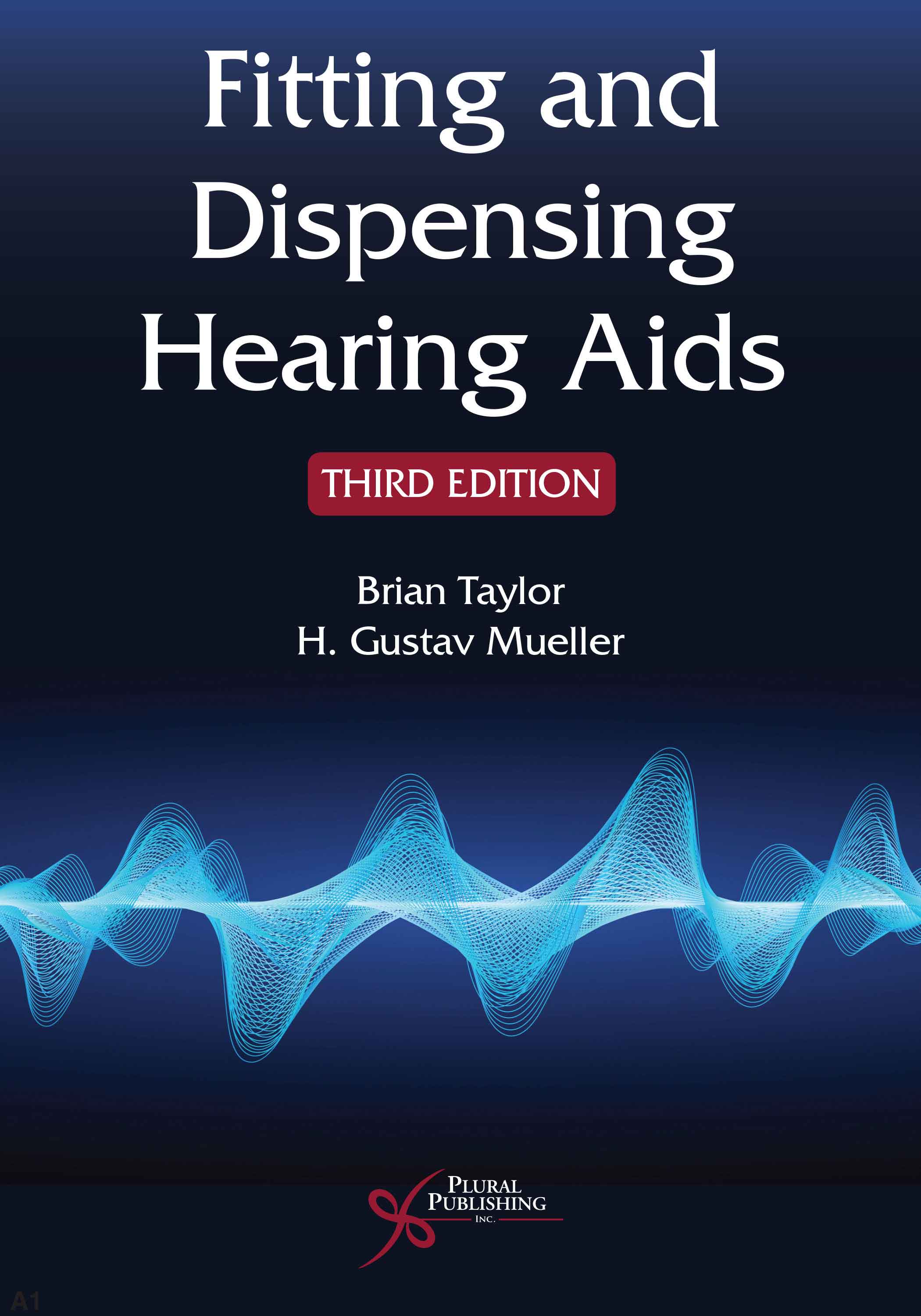 Third Edition
Brian Taylor, H. Gustav Mueller
Details: 550 pages, B&W, Softcover, 7" x 10"
ISBN13: 978-1-63550-210-7
© 2021 | Available