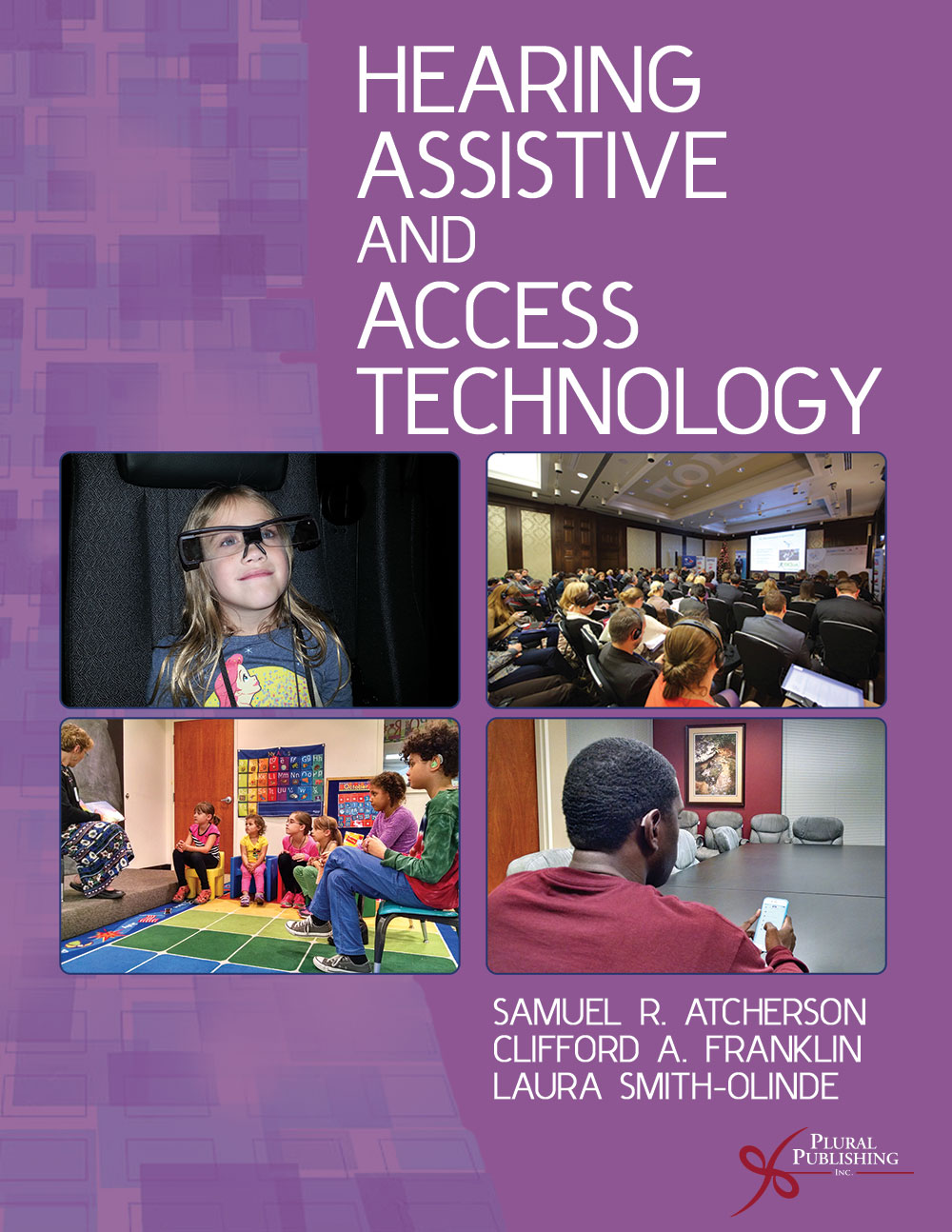 Hearing Assistive and Access Technology
First Edition
Samuel R. Atcherson, Clifford A. Franklin, Laura Smith-Olinde
Details: 320 pages, B&W, Softcover, 7" x 10"
ISBN13: 978-1-59756-512-7
© 2015 | Available
For Instructors
Price: $109.95
For hearing health care and related professionals, educators, and individuals with hearing loss and their families, Hearing Assistive and Access Technology provides both fundamental and current information on a variety of technologies for individuals with hearing loss. Some of these technologies help enhance access to sound such as frequency-modulated systems, induction loop systems, infrared systems, and various short-range wireless device communications. Other technologies help provide auditory and/or visual access to spoken language such as text interpreting, automatic speech recognition, captioned phones, and videophones. There are also a variety of alerting and signaling devices available that enable access to environmental sounds and improved personal safety.
Many of these technologies can improve an individual's independence and overall quality of life: through smaller device size and improved portability, increased compatibility among technologies, as well as innovations in engineering, wireless, and mobile applications. To fully appreciate the impact of hearing loss and consider assistive and access solutions, Hearing Assistive and Access Technology includes:
Review of acoustic issues, hearing aids, and implantable devices
Overview of legal information and needs assessment
Numerous illustrations and product images
Case examples
Glossary of terms

From the Foreword
"Drs. Atcherson, Franklin, and Smith-Olinde have written a must-read book about assistive and emerging technologies that can vastly increase the ability of consumers with hearing loss to hear more clearly, communicate more effectively, and enhance their quality of life. Although written primarily for hearing health care professionals, consumers, family members, and those who interact with people with hearing loss can greatly benefit from understanding how technology, beyond and in conjunction with hearing aids and implantable devices, can provide greater access to more opportunities...
...The authors effectively highlight the power of harnessing new technology for better hearing, removing impediments, and training hearing health care professionals about the possibilities for consumers with hearing loss, not the limitations."
—Anna Gilmore Hall, RN, MS, CAE, Executive Director, Hearing Loss Association of America, Bethesda, Maryland
Reviews
"This is a first edition book describing hearing assistance and related technology. It is a wonderful text that is suitable for both expert readers and readers with limited expertise in this topic. The authors suggest that the book was written for audiologists, but that it is also relevant to speech-language pathologists, special educators, school-based administrators, vocational rehabilitation specialists, and both parents and people with hearing impairments. I agree with the authors that these groups are appropriate audiences. The book also would be useful in an undergraduate course in auditory rehabilitation or as a supplement to a graduate course in amplification. A particular strength is that the book focuses on the wealth of technological options that are available for individuals with hearing impairment. The book covers this information in a way that is accessible to readers, with clear subsection headings, good illustrations, and pictures that supplement the written material..."
—Marc Brennan, Amplification and Perception Laboratory, Boys Town National Research Hospital, in the International Journal of Audiology (2016)
"Divided into four sections, the book has a clear, methodical structure. The first outlines the fundamentals of acoustics, personal amplification technology (including hearing aids and implantable devices) and their features, and patient counselling. The second is dedicated to hearing assistive technologies, including frequency-modulated (FM), infrared, and induction loop systems. Section three covers television and telephone aids, in addition to alerting and signalling devices; and the fourth section includes case-studies to illustrate how the various technologies discussed may be applied to individual needs. This section also includes a summary of the most recent advances in assistive and access technology.
Crucially, each chapter contains clear and informative explanations supported by relevant research. A concise summary is provided at each chapter's end, and some include additional print resources and/or supplementary audio/visual content."
—Sophia Pidoux, Pre-reg Audiological Scientist, the Royal Berkshire Hospital, UK, in ENT & Audiology News (January/February 2019)
Part I. Fundamental Considerations
Chapter 1. Introduction
Chapter 2. Federal Access Laws for Deaf and Hard of Hearing Consumers
Chapter 3. Acoustic Issues in a Variety of Listening Environments
Chapter 4. Hearing Aids and Implantable Devices: The Starting Point for Hearing Assistive and Access Technologies
Chapter 5. Needs Assessment
Part II. Technologies for Hearing Enhancement
Chapter 6. Frequency-Modulated (FM) Systems
Chapter 7. Induction and Hearing Loop Systems
Chapter 8. Infrared (IR) Systems
Chapter 9. Contemporary Wireless Hearing Technologies
Part III. Telecommunications and Related Technologies
Chapter 10. Telecommunications Access
Chapter 11. Text-Based Access Technologies
Chapter 12. Alerting Devices and Services
Part IV. Cases and Further Considerations
Chapter 13. Case Studies
Chapter 14. Health Professionals With Hearing Loss
Chapter 15. What's New at the Zoo? Recent Advances in Technology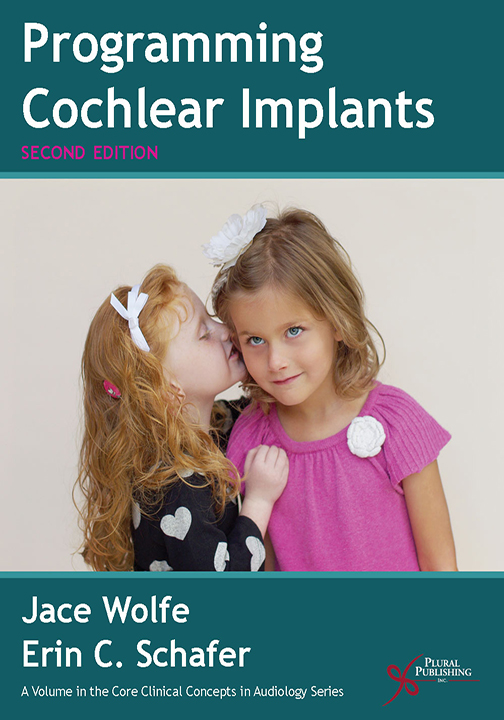 Second Edition
Jace Wolfe, Erin C. Schafer
Details: 408 pages, 2-Color, Softcover, 8.5" x 11"
ISBN13: 978-1-59756-552-3
© 2015 | Available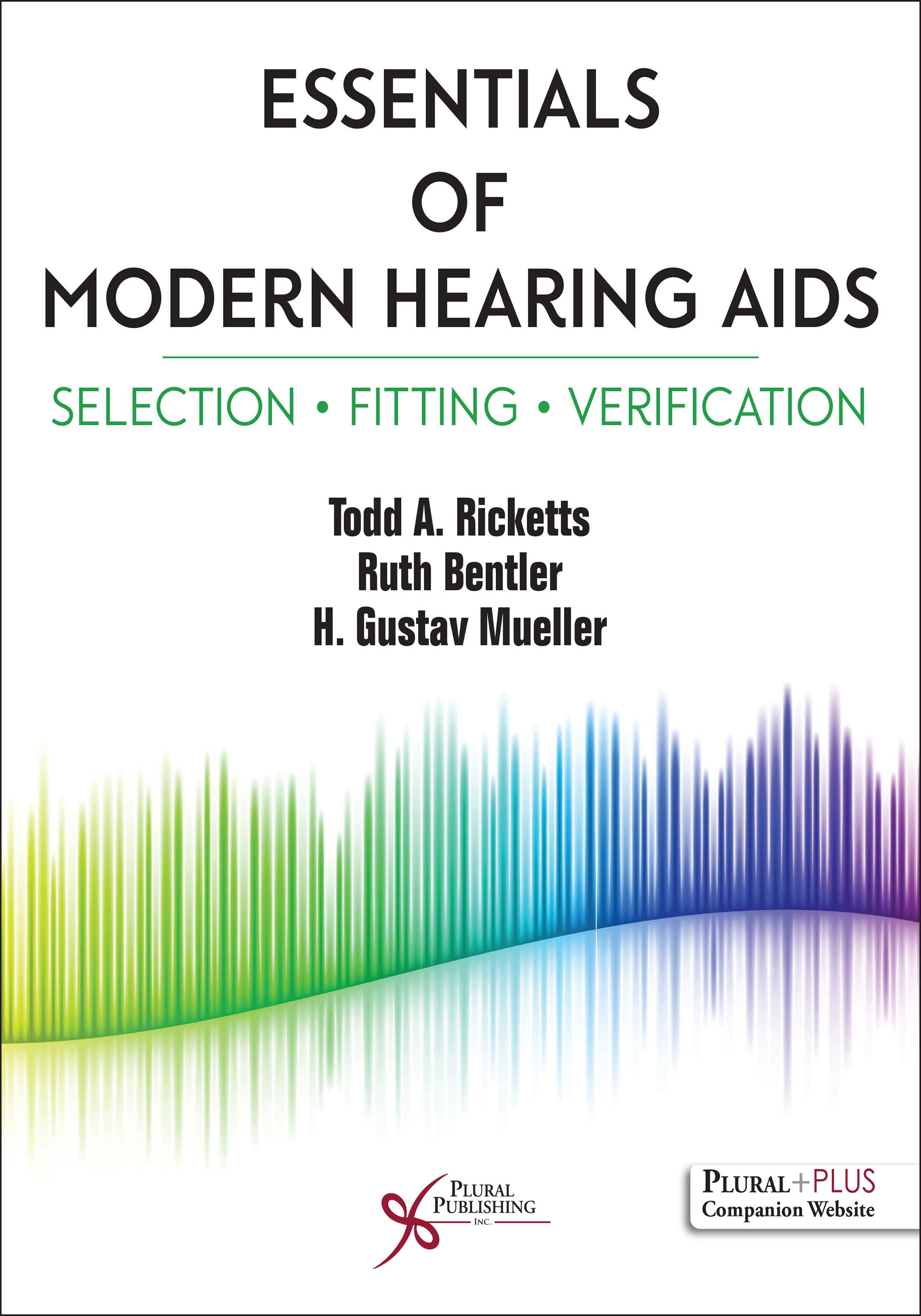 First Edition
Todd A. Ricketts, Ruth Bentler, H. Gustav Mueller
Details: 888 pages, B&W, Hardcover, 8.5" x 11"
ISBN13: 978-1-59756-853-1
© 2019 | Available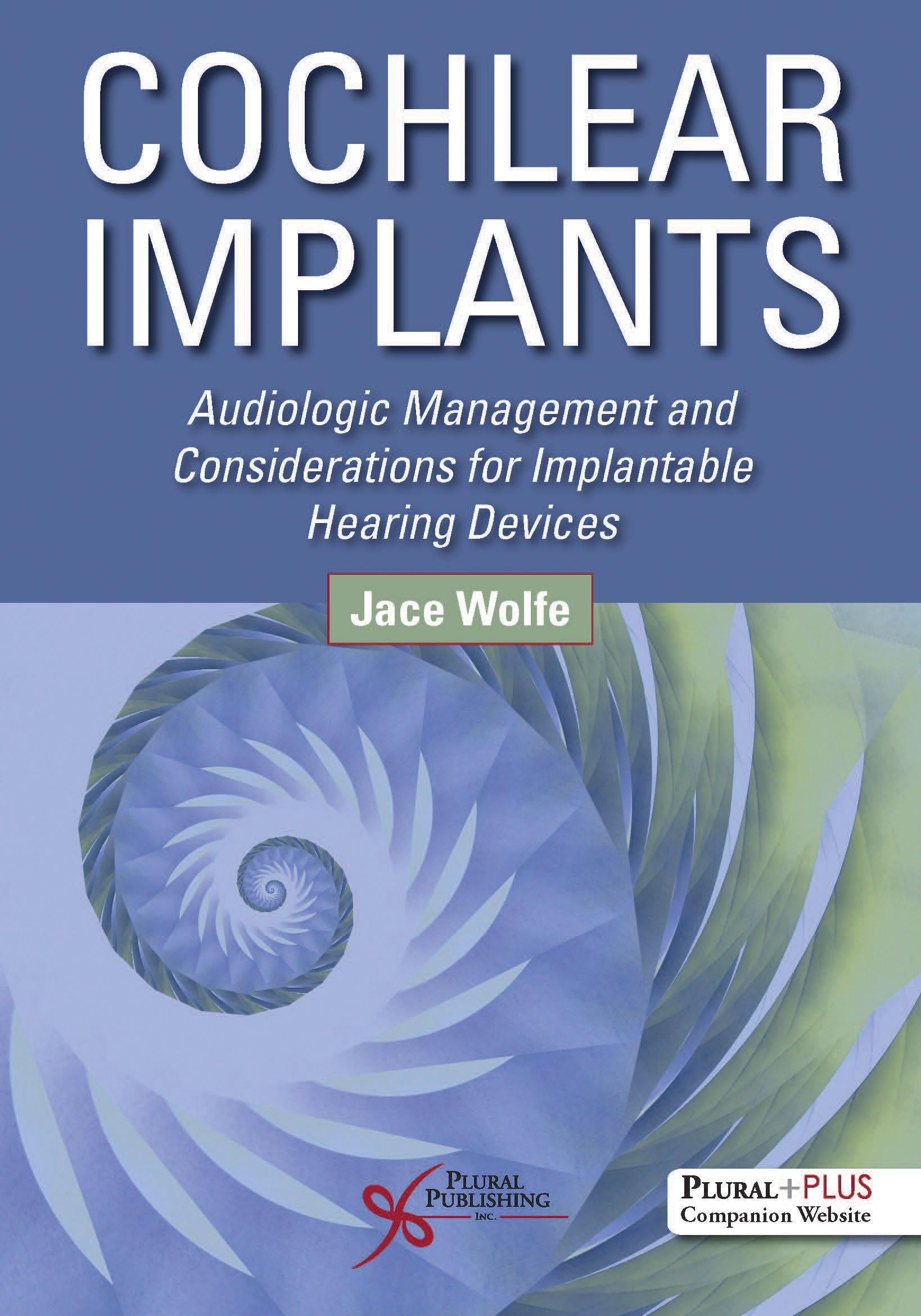 First Edition
Jace Wolfe
Details: 858 pages, Full Color, Hardcover, 8.5" x 11"
ISBN13: 978-1-59756-892-0
© 2020 | Available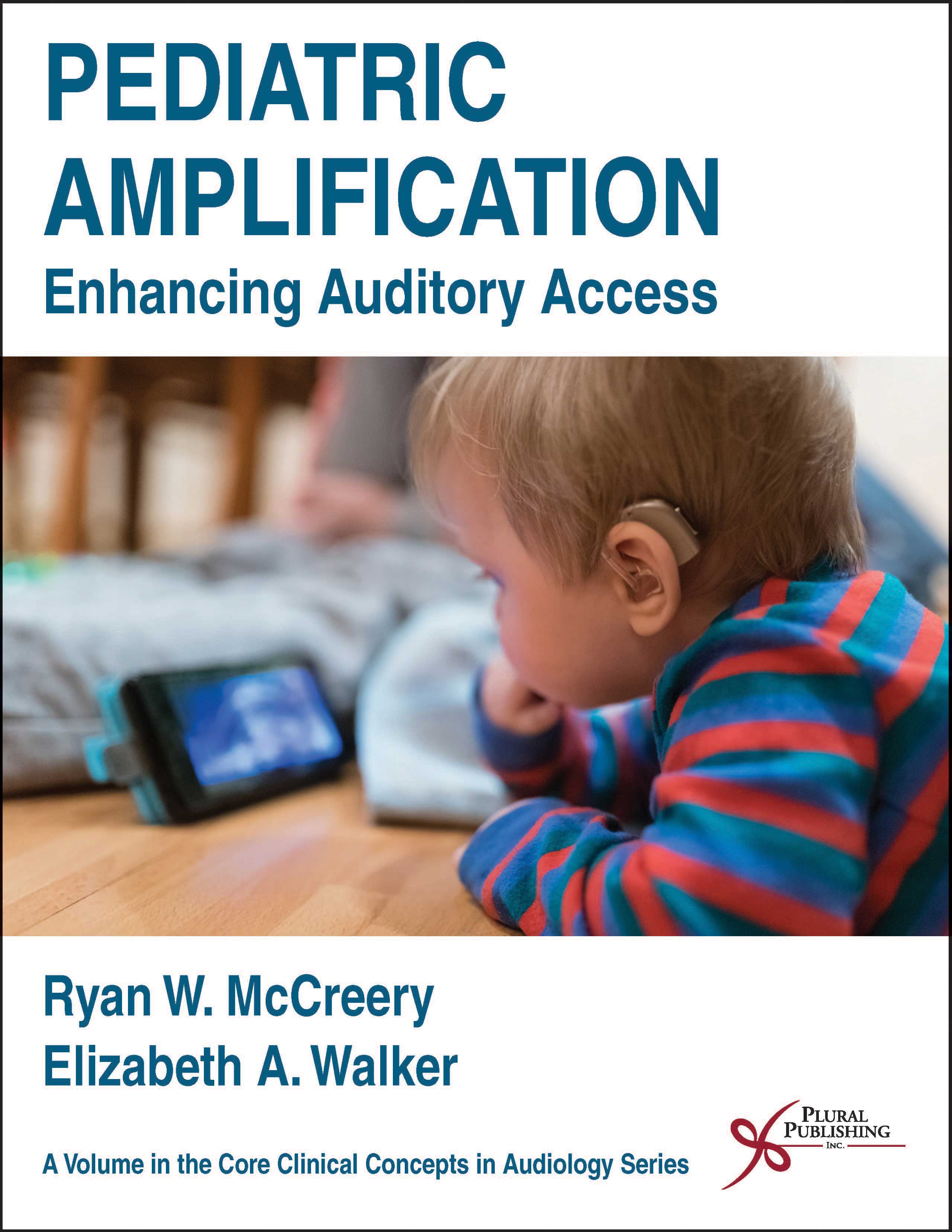 First Edition
Ryan W. McCreery, Elizabeth A. Walker
Details: 272 pages, B&W, Softcover, 8.5" x 11"
ISBN13: 978-1-59756-992-7
© 2017 | Available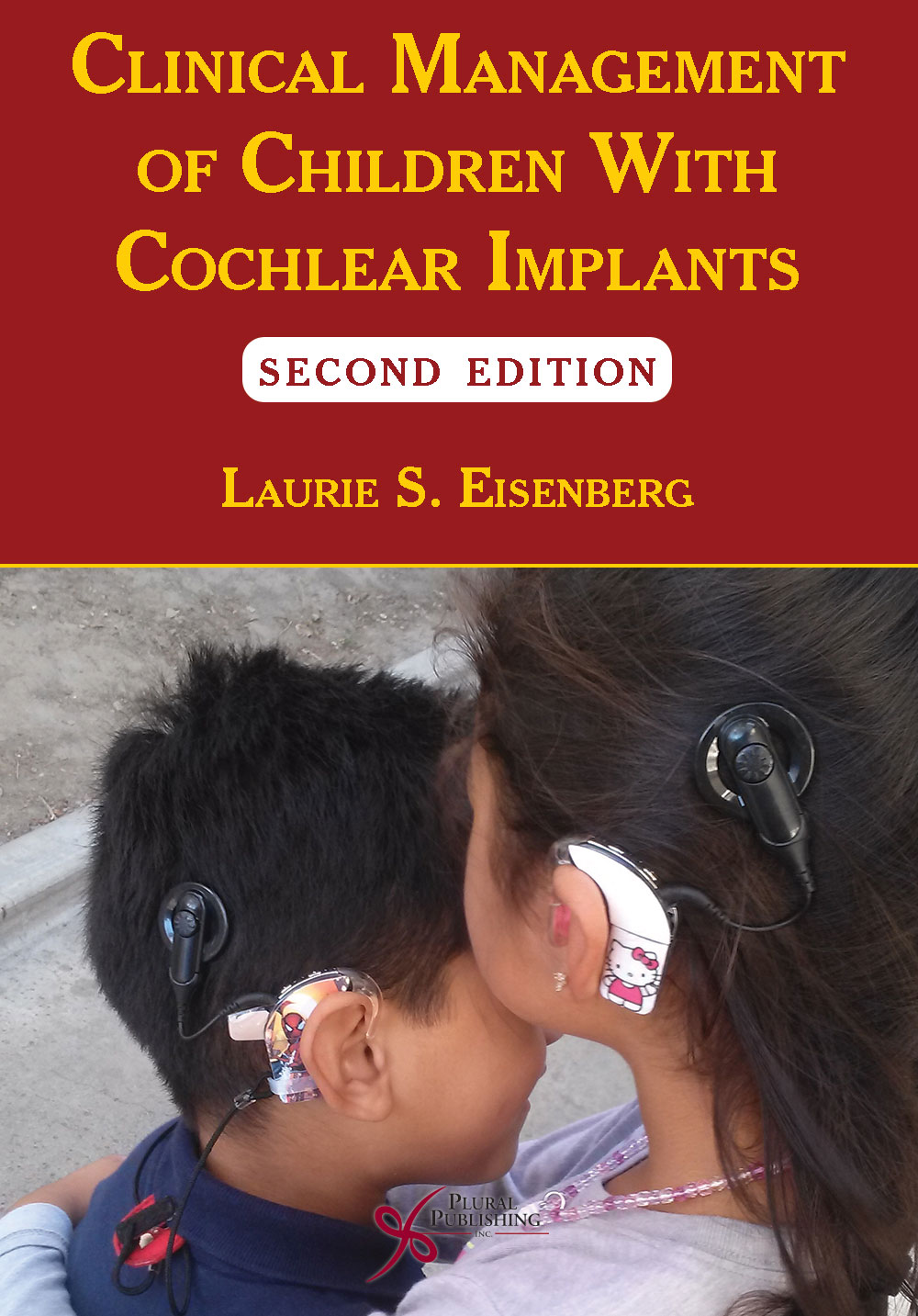 Second Edition
Laurie S. Eisenberg
Details: 890 pages, B&W, Softcover, 7" x 10"
ISBN13: 978-1-59756-723-7
© 2017 | Available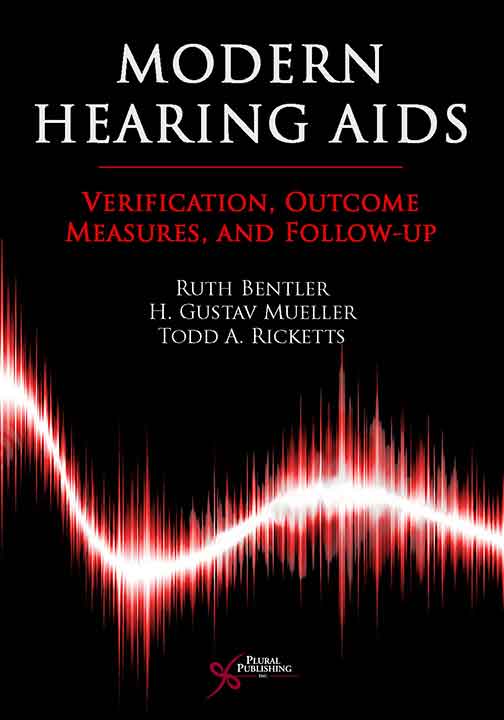 First Edition
Ruth Bentler, H. Gustav Mueller, Todd A. Ricketts
Details: 748 pages, B&W, Hardcover, 8.5" x 11"
ISBN13: 978-1-59756-482-3
© 2016 | Available