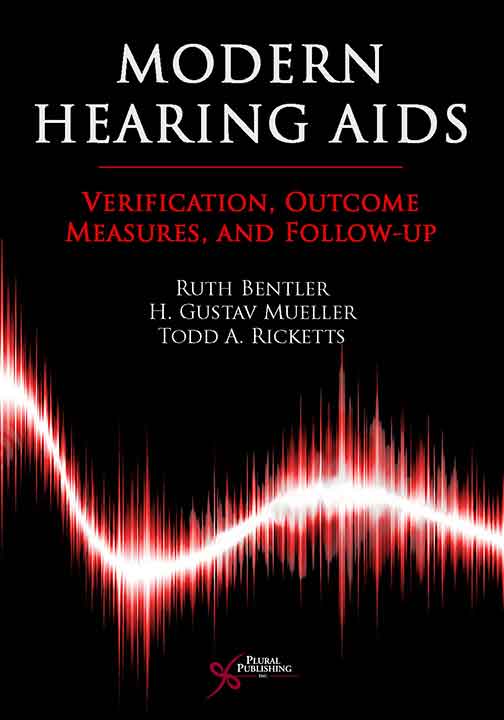 Modern Hearing Aids: Verification, Outcome Measures, and Follow-Up
First Edition
Ruth Bentler, H. Gustav Mueller, Todd A. Ricketts
Details: 748 pages, B&W, Hardcover, 8.5" x 11"
ISBN13: 978-1-59756-482-3
© 2016 | Available
For Instructors
Price: $152.95
Modern Hearing Aids: Verification, Outcome Measures, and Follow-Up focuses on the selection and fitting of hearing aids and the outcome procedures and measures that follow. The world-renowned authors provide guidance for selecting prescriptive fitting approaches and detailed protocols for the use of behavioral measures and real-ear speech mapping to both verify the fitting and assess special hearing aid features. Extensive discussion is included regarding the techniques, procedures, and test protocols for probe-microphone measures. The authors have included numerous postfitting tests that can be conducted along with step-by-step protocols for their administration and scoring. Follow-up care and auditory training options also are reviewed.
Written in an accessible and easy-to-read style, this text includes not only reference information, but also tools supported by research and clinical experience. The information is presented in a way that is both accessible to clinical students with little experience in the field and with enough depth for even the serious hearing aid researcher.
Key Features
Brief paragraphs identified as "Technical Tips," "Key Concepts," "Things to Remember," "Points to Ponder," and "Soapbox" for quick reference
"Endnotes" at the back of the book--interesting tidbits of information not quite relevant enough to include in the chapters, but too good to toss aside
Humor infused throughout
Reviews
"Modern Hearing Aids has the right balance of light-heartedness and formal writing to keep the reader interested throughout. Looking at the overall book, it as quite a lot of information that is relevant to experienced clinicians, newly qualified clinicians and students. However, some of the more in-depth chapters such as: 'Prescriptive Formulas and Programming' and 'Probe Microphone Clinical Uses' may be better suited to students as it provides the reader with an extensive background and history as well as in-depth information on what to do in a clinical setting. While these sections may appear to be better suited to students, or even newly-qualified clinicians, the added 'technical tips', 'points to ponder' and 'soapbox' sections definitely provide food for thought and can bring a change to the way experienced clinicians validate and verify hearing aids. Each chapter also includes smaller sections titles 'key concepts' and 'things to remember' which highlight some of the main points in the chapter and things which may be useful to use within the clinical setting on a day-to-day basis. With this in mind, the authors have remained successful in their approach to the target audience. The book doesn't just look at the technical side of hearing aid fittings: the chapters looking at 'Auditory Rehabilitation and Validation: Self-Report Outcomes' allow the reader to look at the whole picture. From setting up the hearing aid to ensuring the patient is happy with what they leave the clinic with. Overall, the book is very informative, providing the reader with relevant information to keep them interested throughout."
—Sonam Sehemby, Audiologist, Sandwell and West Birmingham Hospitals NHS Trust, UK, in ENT & Audiology News (May/June 2017)
20Q: Hearing Aid Verification - Will AutoREMfit Move the Sticks?
Read Gus Mueller and Todd Ricketts' interview from AudiologyOnline here.
Preface
Chapter 1. Evidence-Based Practice
Chapter 2. Electroacoustic (and Other) Quality Control Techniques
Chapter 3. Corrections, Conversions, and Calculations
Chapter 4. Prescriptive Formulas and Programming
Chapter 5. Behavioral Assessment During Clinical Fittings
Chapter 6. Probe-Microphone Measures: Rationale and Procedures
Chapter 7. Probe Microphone Clinical Uses
Chapter 8. Hearing Aid Orientation and Troubleshooting
Chapter 9. Auditory Rehabilitation
Chapter 10. Validation: Self-Report Outcomes
Endnotes
References
Appendix
Index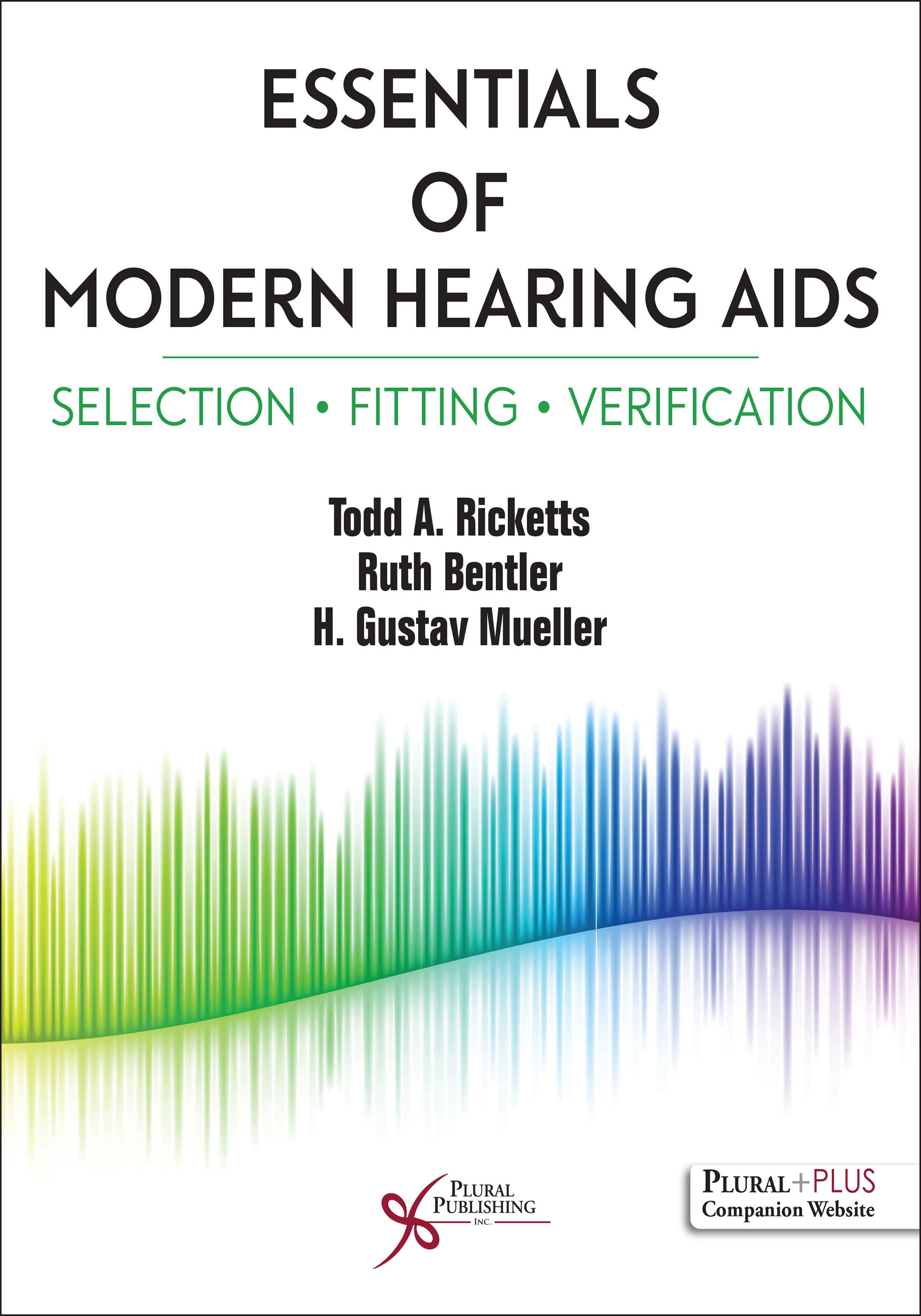 First Edition
Todd A. Ricketts, Ruth Bentler, H. Gustav Mueller
Details: 888 pages, B&W, Hardcover, 8.5" x 11"
ISBN13: 978-1-59756-853-1
© 2019 | Available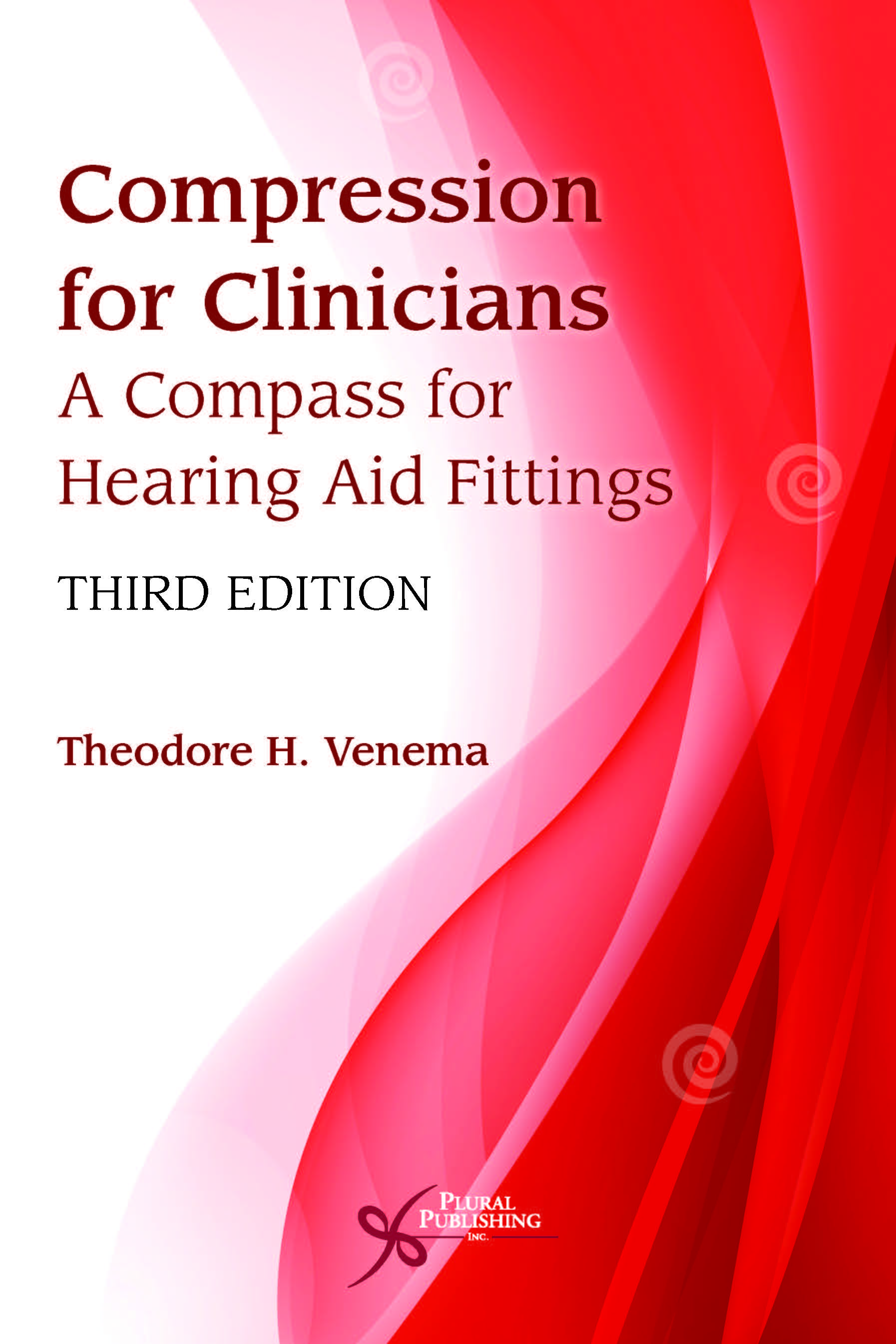 Third Edition
Theodore H. Venema
Details: 416 pages, B&W, Softcover, 6" x 9"
ISBN13: 978-1-59756-987-3
© 2017 | Available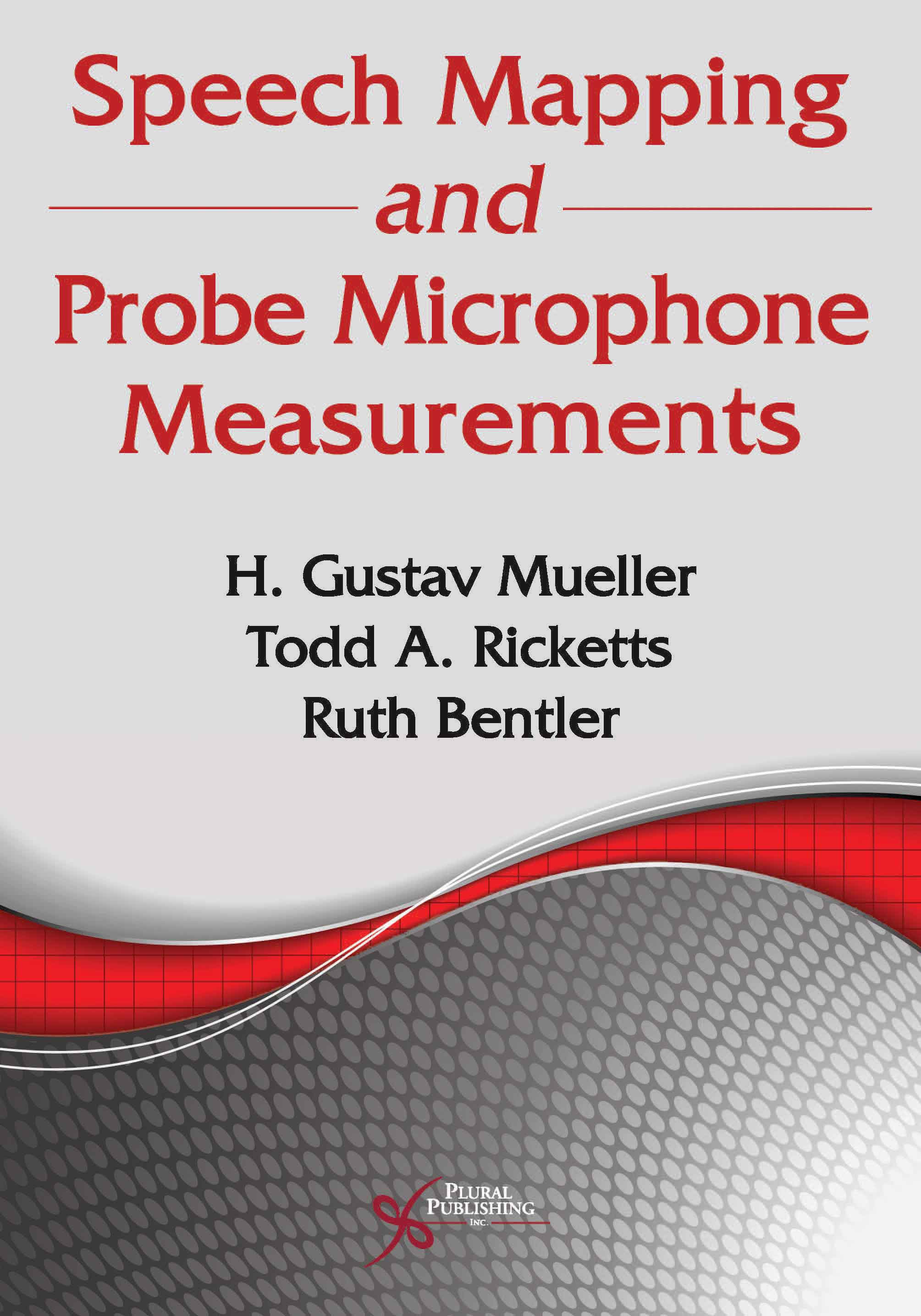 First Edition
H. Gustav Mueller, Todd A. Ricketts, Ruth Bentler
Details: 320 pages, B&W, Softcover, 7" x 10"
ISBN13: 978-1-94488-394-2
© 2017 | Available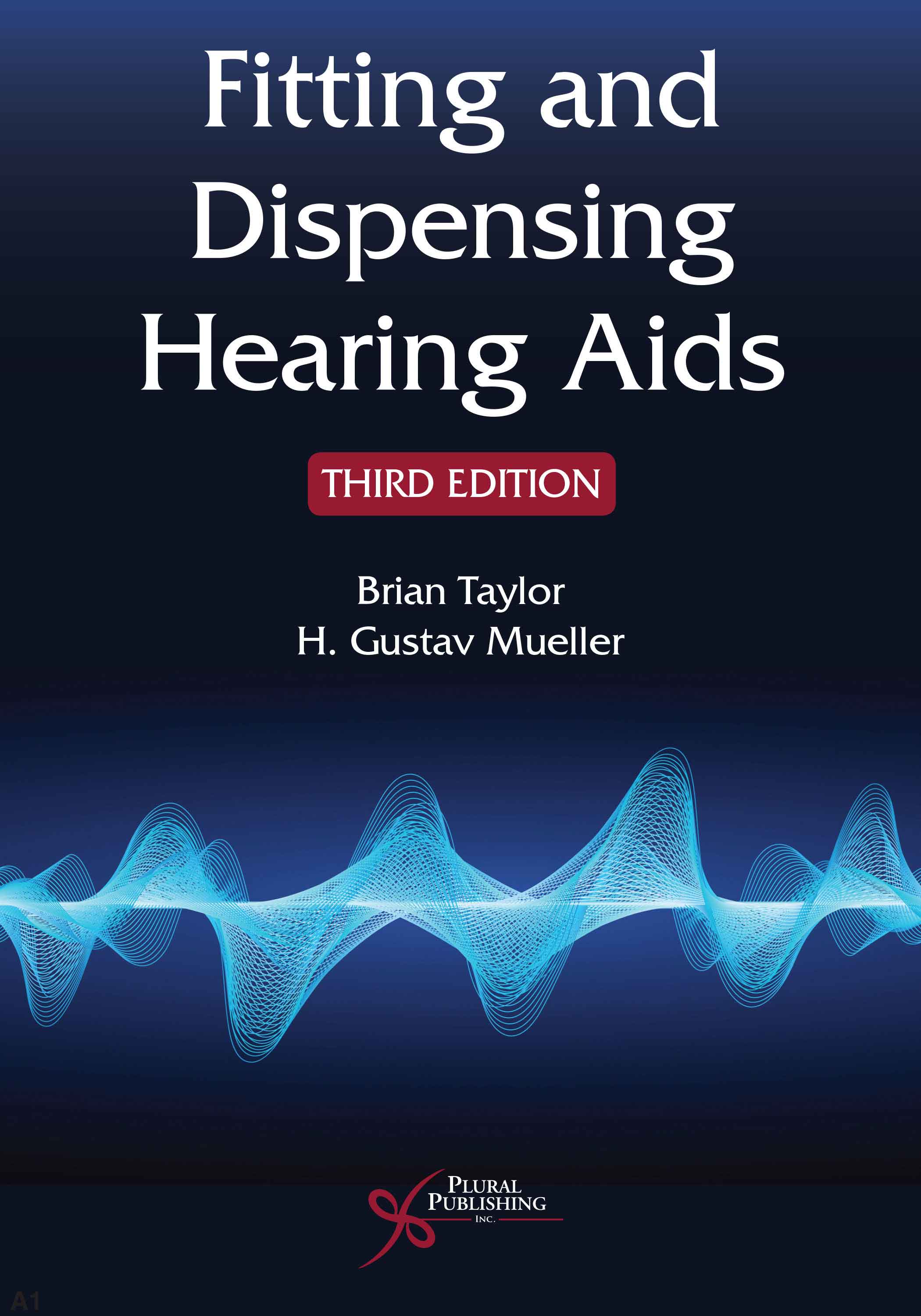 Third Edition
Brian Taylor, H. Gustav Mueller
Details: 550 pages, B&W, Softcover, 7" x 10"
ISBN13: 978-1-63550-210-7
© 2021 | Available