Cutaneous Malignancy of the Head and Neck: A Multidisciplinary Approach
First Edition
Randal Weber, Brian Moore
Details: 580 pages, Full Color, Hardcover, 8.5" x 11"
ISBN13: 978-1-59756-338-3
© 2012 | Available
Skin cancer, including melanoma and nonmelanoma cancers, is the most common malignancy in the United States and constitutes an evolving global epidemic. Although the majority of these lesions occur on the head and neck, the treatment of skin cancer crosses numerous medical and surgical specialties. Unfortunately, the preponderance of treatment occurs in a disjointed fashion as dermatologists, surgeons, primary care providers, and radiation oncologists endeavor to cure patients within their own spheres. Consequently, aggressive malignancies are often identified late, and patient outcomes are unsatisfactory, with potentially avoidable morbidity and mortality.
Dr. Randal Weber, Professor and Chairman of Head and Neck Surgery at the University of Texas M.D. Anderson Cancer Center and a world-renowned leader in the treatment of aggressive cutaneous malignancy, and Dr. Brian A. Moore have assembled a panel of current and emerging leaders in comprehensive oncologic care to clarify the challenges and advances in treating skin cancer of the head and neck. Unlike other anatomic regions, the complex anatomy, unique functions, and aesthetic import of head and neck structures demand great technical expertise and a collaborative approach to meet the expectations of patients.
For the first time, a true multidisciplinary approach to cutaneous malignancy of the head and neck is presented, as international experts in head and neck surgical oncology, dermatology, Mohs micrographic surgery, plastic and reconstructive surgery, radiation oncology, and medical oncology present state-of-the-art techniques and promising horizons in the treatment of cutaneous malignancy of the head and neck. Whether in primary care or a specialty practice, this text should prove invaluable to any practitioner who treats patients with skin cancer of the head and neck.
This is the only textbook on this subject that comprehensively addresses patient management - from diagnosis, treatment (in all forms, including chemotherapy and radiation), and reconstruction.
This book makes preparation for actual patient care or presentations simpler and easier; currently, someone wanting to study this field would have to get articles, a head and neck surgery text, and a facial plastic/reconstruction text to gather all the information that is presented here.
This book is suitable for ENT surgeons, plastic surgeons, general surgical oncologists, dermatologists, and even radiation/medical oncologists in endemic areas who treat patients with aggressive cutaneous malignancies. Each chapter has information that will be valuable to both seasoned practitioners and residents in training.
Reviews
"Four stars!"
—Doody Enterprises, Inc. (November 4, 2011)
"...filled with practical and detailed information, and with good quality color images and straightforward tables this book targets a broad spectrum of physicians involved with head and neck skin cancer, including head and neck surgeons, dermatologists, and radiation oncologists. "...this book is the most up-to-date textbook for a multidisciplinary approach on cutaneous head and neck malignancies addressing the variety of treating physicians illustrated in a colorful and scientific way. Further, the price is affordable given the amount of material covered and the excellent quality of the tables, diagrams, and imaging pictures."
—Stephan Haerle, MD, Jonathan C. Irish, MD, MSc, FRCSC, FACS, Head & Neck (2012)
""This book recognizes that cutaneous malignancy of the head and neck often requires a multidisciplinary approach to diagnosis and treatment...The well-designed tables and beautiful pictures are great additions. The strength of this book lies in its short chapters from different perspectives that cover comprehensively the multiple ways to treat head and neck malignancies...It provides readers with good, basic information on these malignancies that they would otherwise have to get by purchasing separate books on radiation, dermatology, histopathology, reconstruction, etc."
—Tara Miller, MD, Peninsula Dermatologic Surgery, Doody's Review Service
1. Anatomy of the Skin and Draining Lymphatics
Randal Weber and Richard Wein
2. Clinical Evaluation of the Patient with Cutaneous Malignancy
Brian Moore,Randal Weber, and Christina J. Yang
3. Psychosocial Impact of Skin Cancer Treatment
Michelle Fingeret
4. Screening, Prevention, and Surveillance
Carol R Drucker and Sharon Hymes
5. Ultraviolet Carcinogenesis and Immune Suppression
Stephen Ullrich
6. Histopathology of Nonmelanoma Skin Cancer
Carlos Torres-Cabala, Jonathan L. Curry, and Victor G. Prieto
7. Epidemiology, Staging, Prognosis of Nonmelanoma Skin Cancer
Carsten Palme, Mark C. Smith, and Michael J. Veness
8. Aggressive Nonmelanoma Skin Cancer of the Head and Neck
Nandita Guha-Thakurta, Christian P. Hasney, Brian A. Moore, and Randal S. Weber
9. Surgical Management of Locoregional Disease
Stephen Y. Lai and Randal S. Weber
10. Special Considerations: Periauricular Lesions
Paul Gidley
11. Periorbital and Ocular Adnexal Cutaneous Lesions: Special Considerations
Bita Esmaeli and Aaron Savar
12. Special considerations: Neurosurgical Management
Franco DeMonte
13. Radiotherapy for Cutaneous Squamous and Basal Cell Carcinoma
Robert J. Amdur, Nancy Mendenhall and William Mendenhall
14. Photodynamic Therapy for Non-Melanoma Skin Cancer
Joseph Housel and Natalie Zeitouni
15. Therapeutic Horizons for Cutaneous Malignancies
Michael Kupferman, Eben Rosenthal and Randal Weber
16. Adnexal Tumors of the Head and Neck
Amy Hessell
17. Merkel Cell Carcinoma
Cecelia Schmalbach
18. Dermatofibrosarcoma protuberans of the Head and Neck Region
Thomas D. Shellenberger and Erich M. Sturgis
19. Angiosarcoma of the Head and Neck
Amy Hessell
20. Melanoma Epidemiology, Staging, Prognosis
Carol Bradford and Audrey Erman
21. Molecular Biology and Genetics of Melanoma/ Mechanisms of Spread
Meenhard Herlyn, Helmut Schaider and Susan Zabierowski
22. Immunobiology and Immunotherapy of melanoma
Johnny Kao, Lauren Levy and Andrew Sikora
23. Histology of Melanoma and Precursor Lesions
A.Hafeez Diwan, Doina Ivan and Victor G. Prieto
24. Local Management of Melanoma
Benjamin L. Judson and Dennis H. Kraus
25. Regional Management of Melanoma in the Clinically Node Negative Neck
Matthew T. Ballo, Jeffrey E. Gershenwald, Laurie Loevner and Jeffrey N. Myers
26. Regional Management of Melanoma in the Clinically Node-Positive Neck
Paul Jonas, Ruth Jonas and Jesus E. Medina
27. Role of Chemotherapy, Biochemotherapy, and Targeted Systemic Therapies in the Treatment of Metasataic Melanoma
Richard W. Joseph, Kevin Kim and Sapna P. Patel
28. Ocular Melanoma
Dan S. Gombos
29. Mucosal melanoma
Sapna P. Patel
30. Microscopically Oriented Histographic Surgery (MOHS): Indications, Principles, and Technique
Michael Migden
31. Mohs Surgery: Adjunctive Treatment of Skin Cancer
Kimberly Thomas and Valencia Thomas
32. Principles of Head and Neck Cutaneous Reconstruction
Roxanna Baratelli and Brain A. Moore
33. Nasal reconstruction
Elisabeth K. Beahm, Matthew M. Hanasono and Robert L. Walton
34. Lip reconstruction
Howard N. Langstein and Hani Sbitany
35. Periorbital reconstruction
Stephen R. Klapper, James R. Patrinely and Charles S. Soparkar
36. Auricular Reconstruction
Sean Boutros, Charles E. Butler and Lok Huei Yap
37. Scalp Reconstruction
Melissa A. Crosby
38. Reconstruction of the Cheek
Anuja K. Antony and Babak J. Mehrara
39. Prosthetic Rehabilitation of the Head and Neck
Mark S. Chambers, Theresa M. Hofstede, Rhonda F. Jacob, Jack W. Martin, Patricia C. Montgomery and Peggy J. Wesley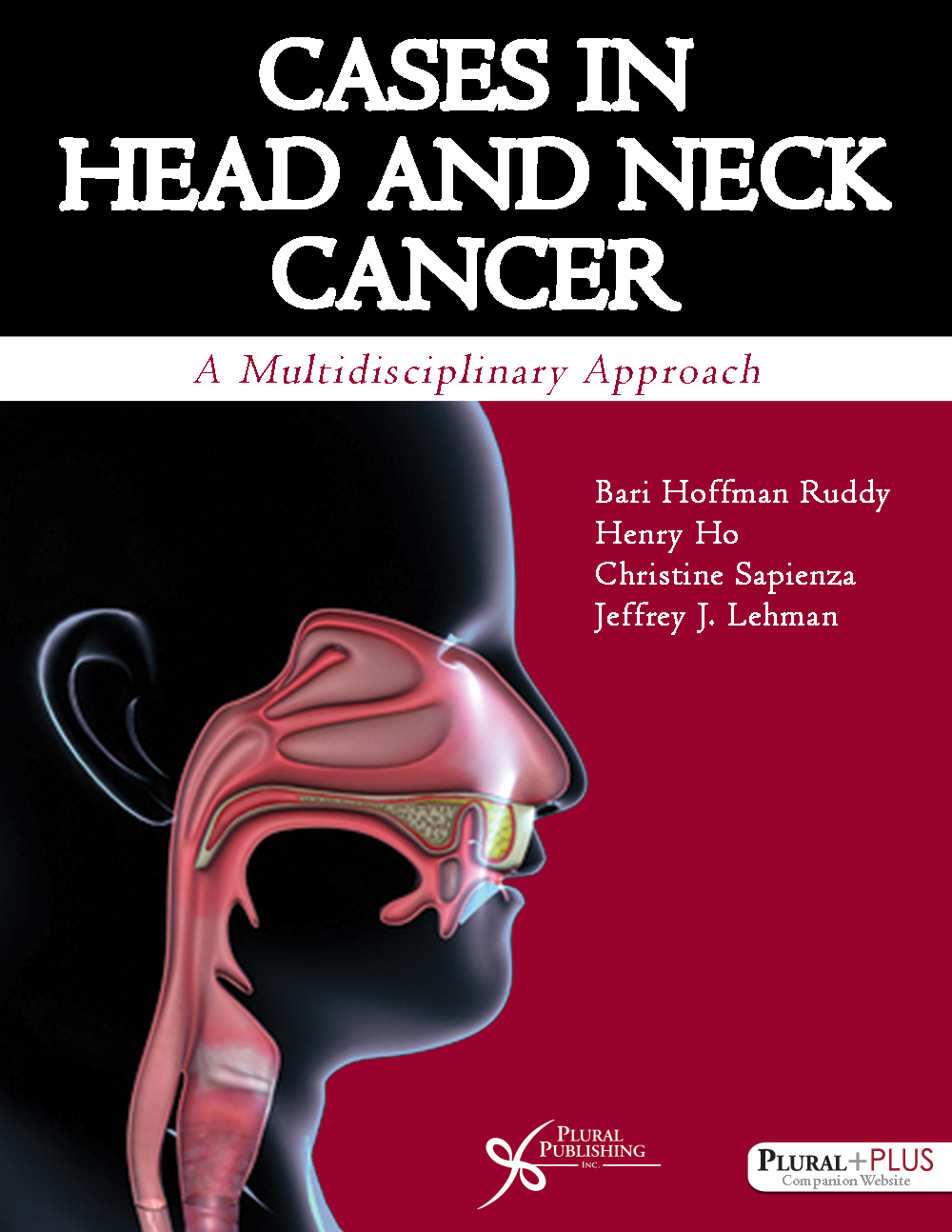 First Edition
Bari Hoffman, Henry Ho, Christine Sapienza, Jeffrey J. Lehman
Details: 304 pages, Full Color, Hardcover, 8.5" x 11"
ISBN13: 978-1-59756-715-2
© 2016 | Available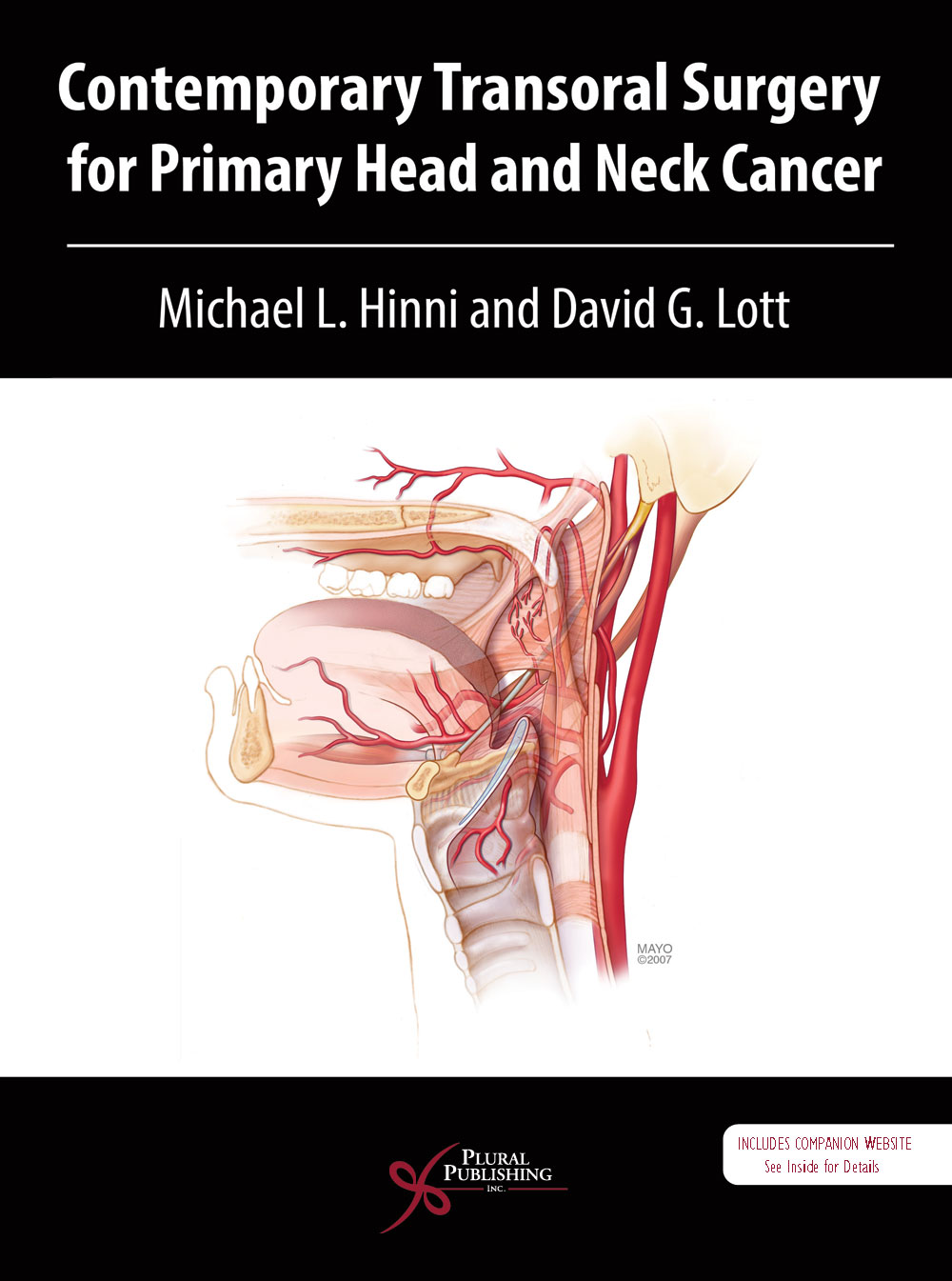 First Edition
Michael Hinni, David G. Lott
Details: 264 pages, Full Color, Hardcover, 8.5" x 11"
ISBN13: 978-1-59756-555-4
© 2015 | Available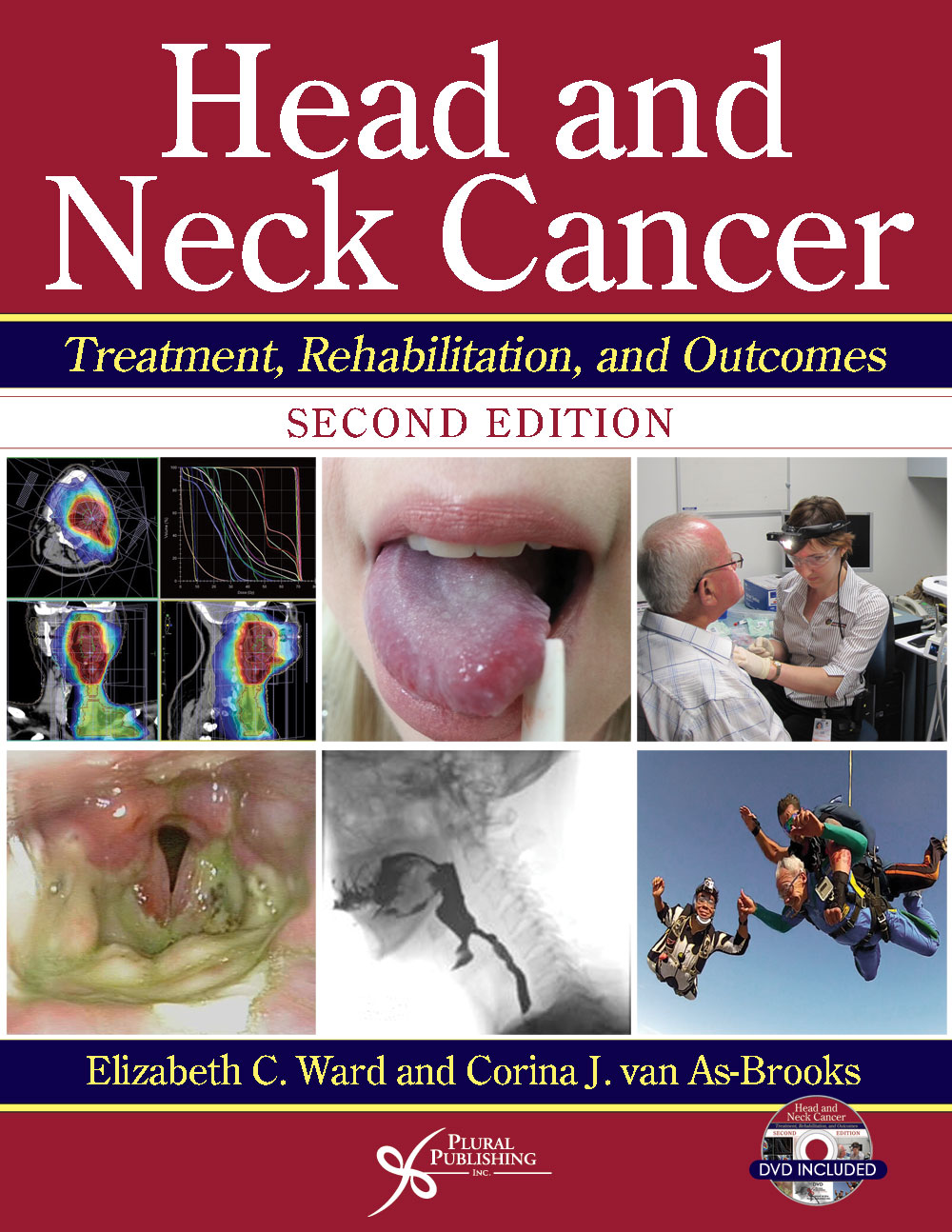 Second Edition
Elizabeth C. Ward, Corina J. van As-Brooks
Details: 640 pages, Full Color, eBook
ISBN13: 978-1-59756-659-9
© 2014 | Available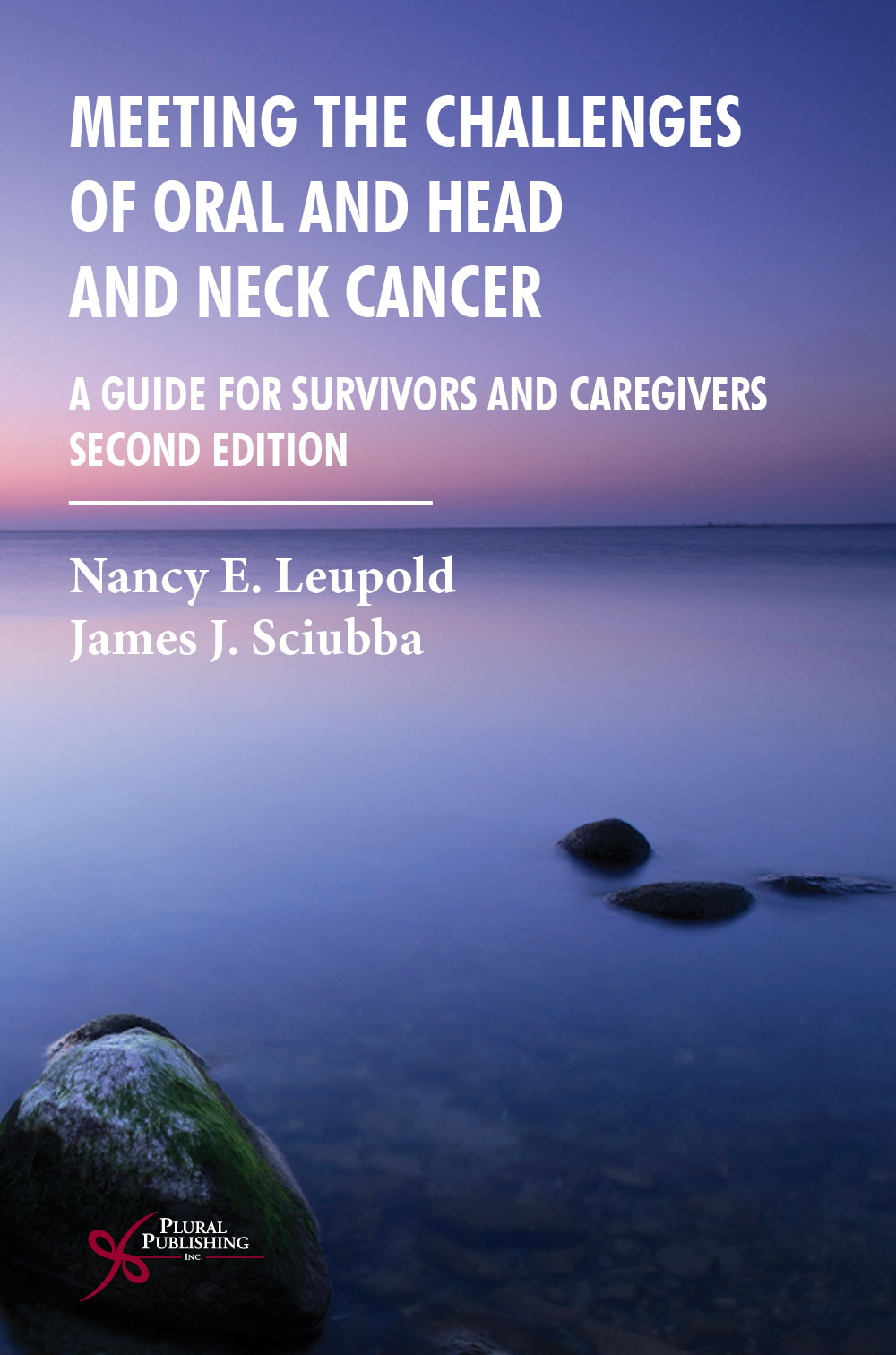 Second Edition
Nancy E. Leupold, James Sciubba
Details: 325 pages, B&W, Softcover, 6" x 9"
ISBN13: 978-1-59756-454-0
© 2012 | Available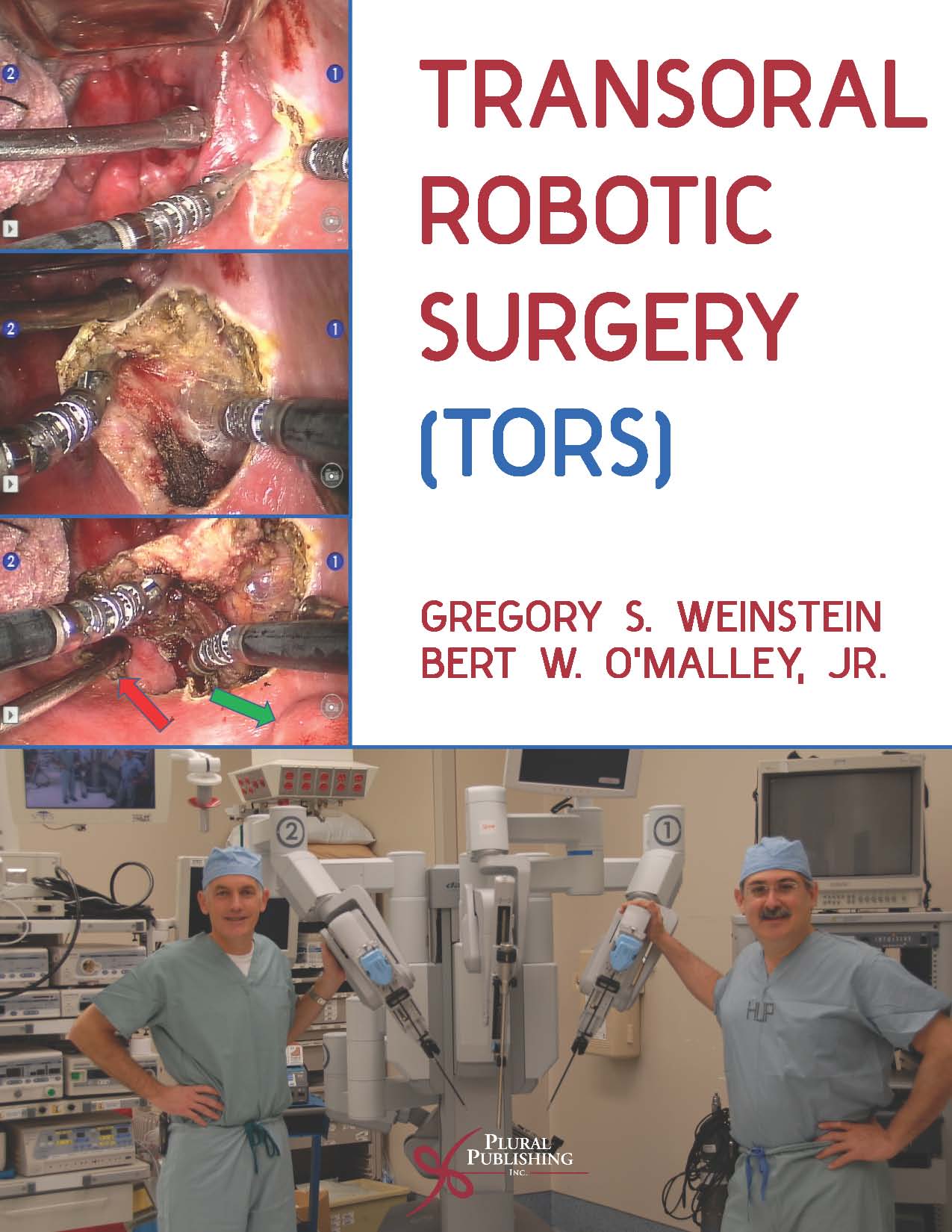 First Edition
Gregory S Weinstein, Bert W. O'Malley
Details: 253 pages, Full Color, Hardcover + DVD, 8.5" x 11"
ISBN13: 978-1-59756-074-0
© 2012 | Available